Another newcomer dedicated to serving poké, the popular raw fish salad, is The Poke Shop in Gastown. Located across the iconic Gastown steamclock in a basement level space at 306 Water Street, The Poke Shop is the first poké eatery in Gastown and has been open for almost two weeks. One of the co-owners of The Poke Shop, Brian Leung, is also behind Teppan Kitchen, which has three locations in Metro Vancouver. I was recently invited by noted food blogger, Naomi (constantcravings.ca) to attend the Family & Friends media preview at The Poke Shop.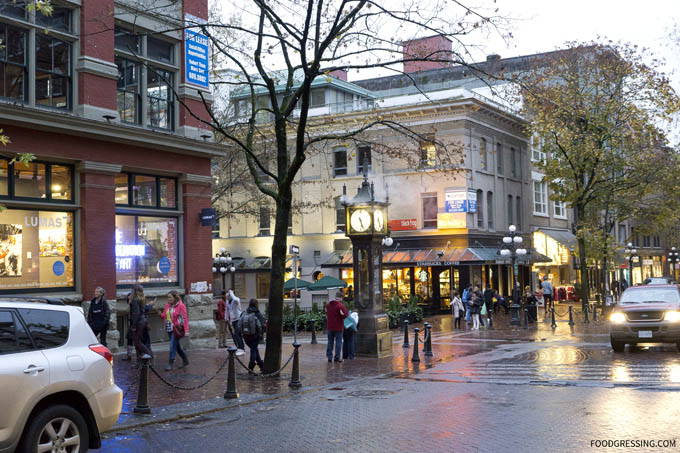 Disclosure: All food and beverages were complimentary. Opinions are my own.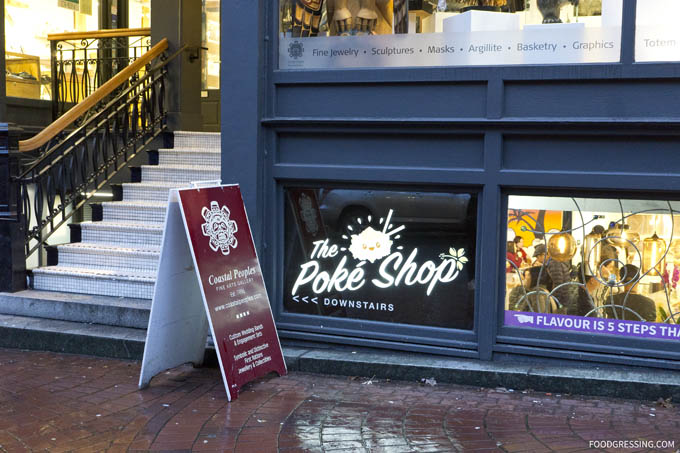 Signature Bowls or Build-Your-Own
At The Poke Shop, you can create your own poké bowls by choosing the base, 2 proteins, sauces, and unlimited toppings. Signature creations are on their menu but this will be rolled out gradually. The poké bowls come in two sizes: large ($12.95) and super large ($15.95).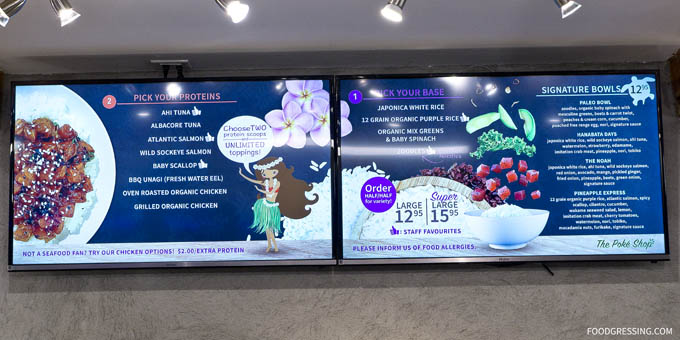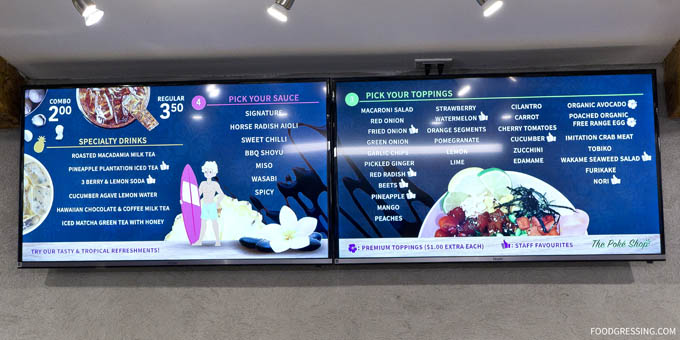 The Poke Shop offers some interesting choices for base like 12 grain organic purple rice and zucchini noodles. Proteins available include ahi tuna, spicy albacore tuna, spicy atlantic salmon, wild sockeye salmon, and more. For those who prefer non-seafood, there is oven roasted or grilled organic chicken. To round out the perfect poké bowl, there are toppings (macaroni salad, orange segments, lime, peashoots and more) and sauces (BBQ shoyu, miso, wasabi and more). The menu is available online.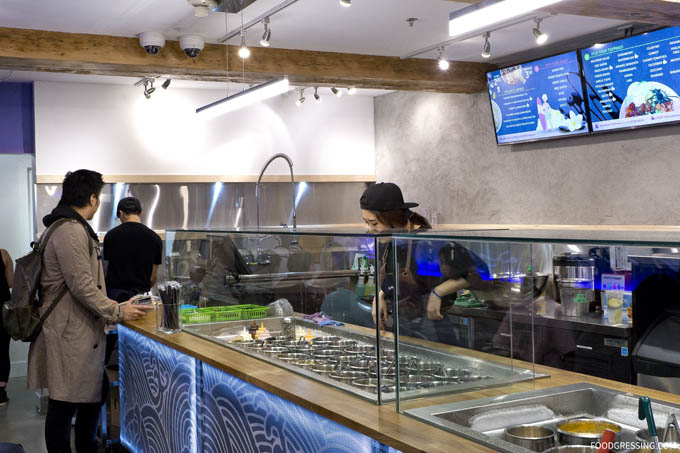 One thing that stands out about The Poke Shop is the fact that they offer Hawaiian-inspired specialty drinks. Some of the options are roasted macadamia milk tea, pineapple plantation iced tea, iced matcha green tea with honey and more. So far, I have not seen this type of offering at other poké eateries in Vancouver.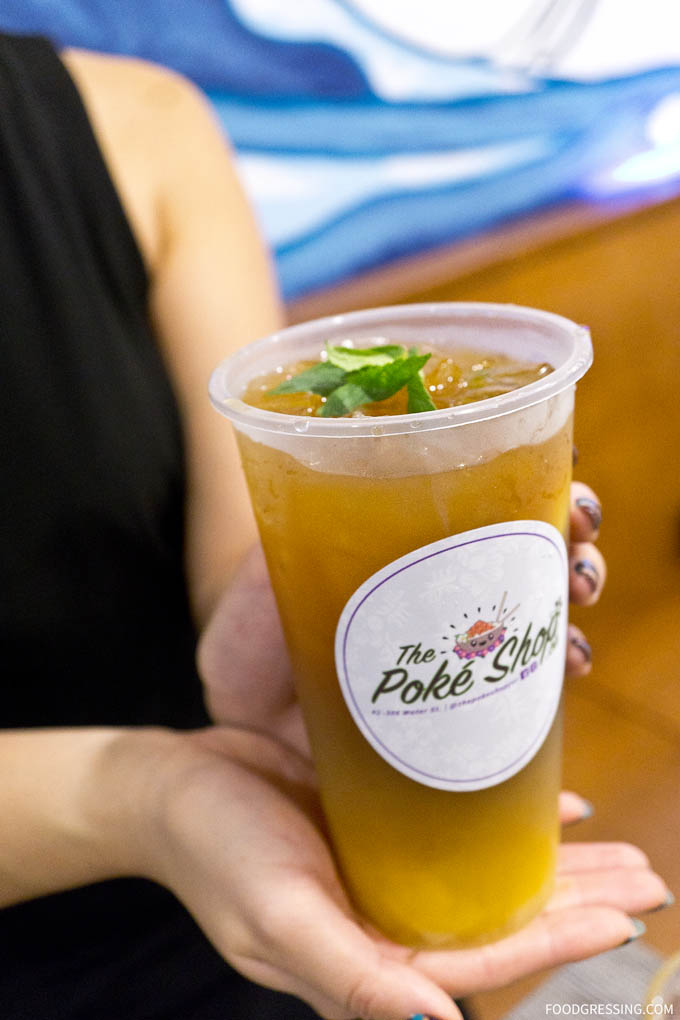 What I Tried
I proceeded along the poké bar to build my bowl featuring ahi tuna. I thought that the speed of building the bowl was reasonable and the ingredients at the bar looked fresh.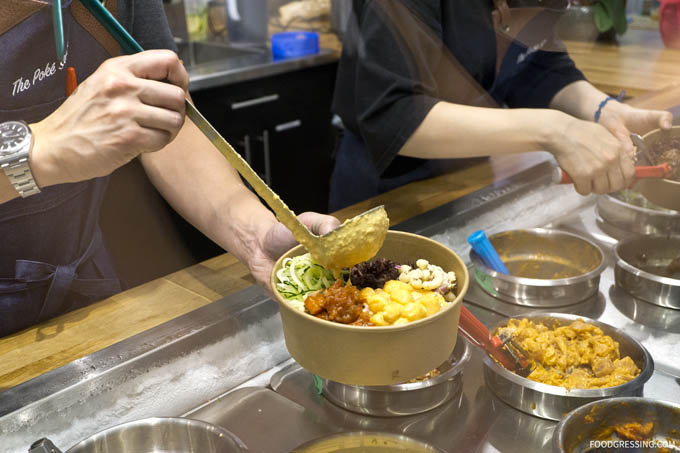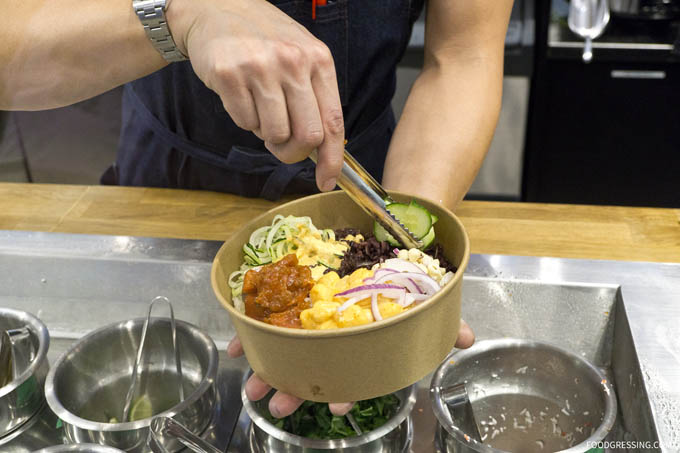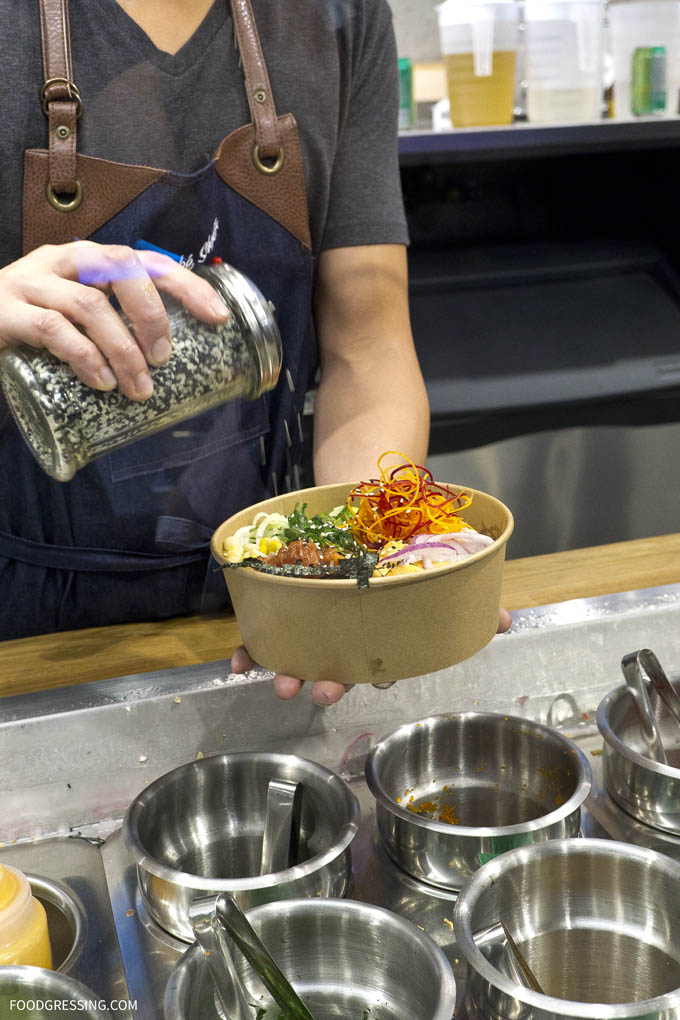 With me at the tasting was Naomi (constantcravings.ca), Diana (foodology.ca) and Maggi (vieamaggi.com). We each created our bowl and had a drink of our choosing.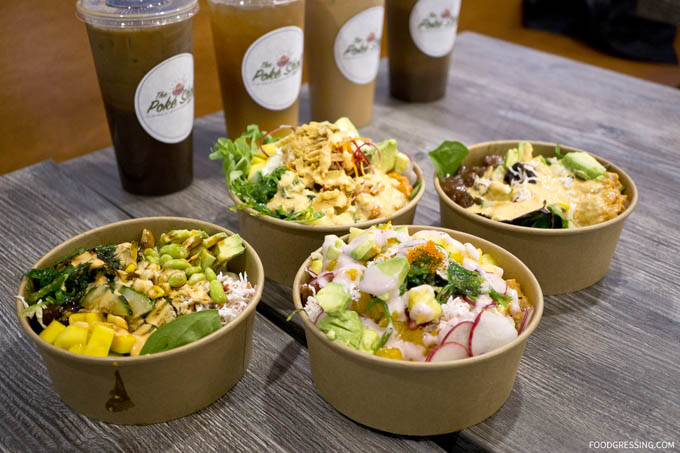 As a fan of spiralized vegetables, I was excited to enjoy my poké with some zucchini noodles.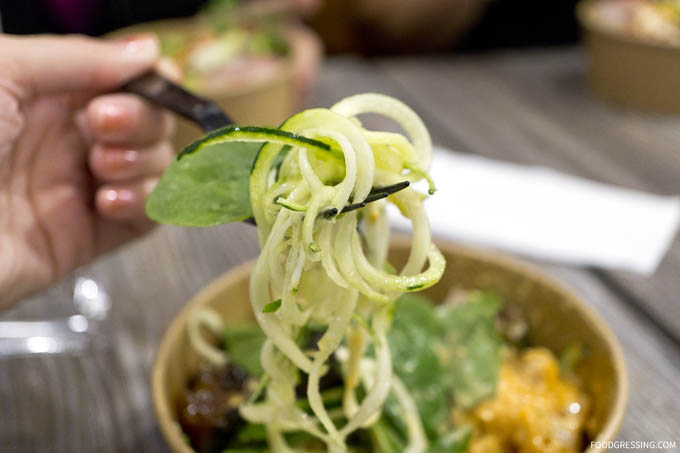 I thought my poké was refreshing and flavourful. Nicely marinated cubes of ahi tuna. Portions seemed reasonable for a large bowl priced at $12.95.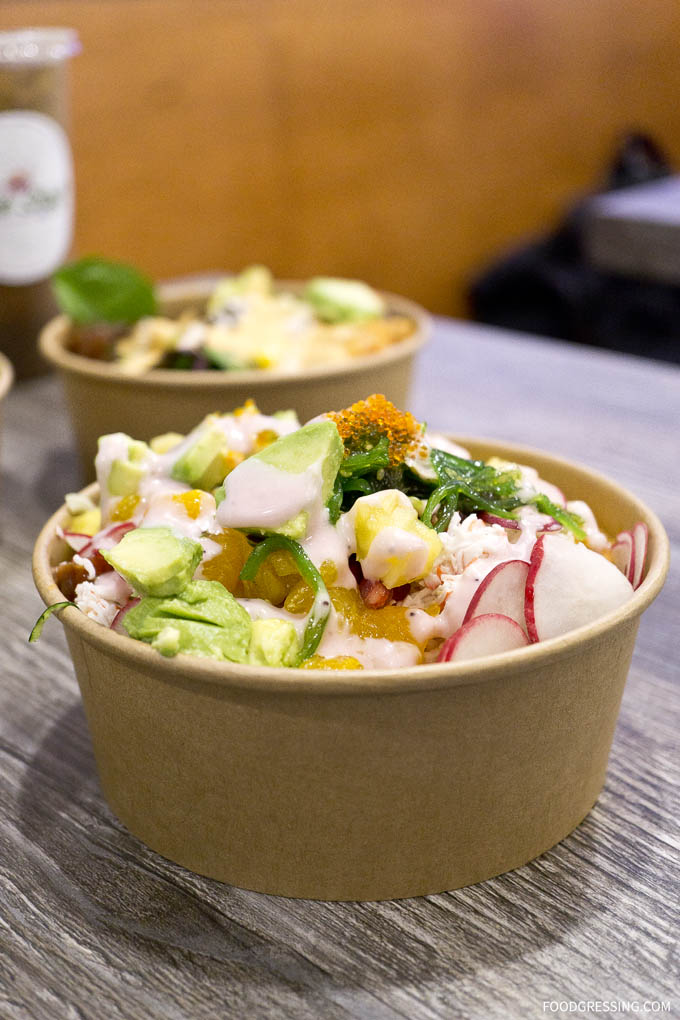 I was quite of fan of the Hawaiian Chocolate & Coffee Milk Tea drink which had a nice chocolaty flavour. It was a fun drink from the chewable chocolate pieces.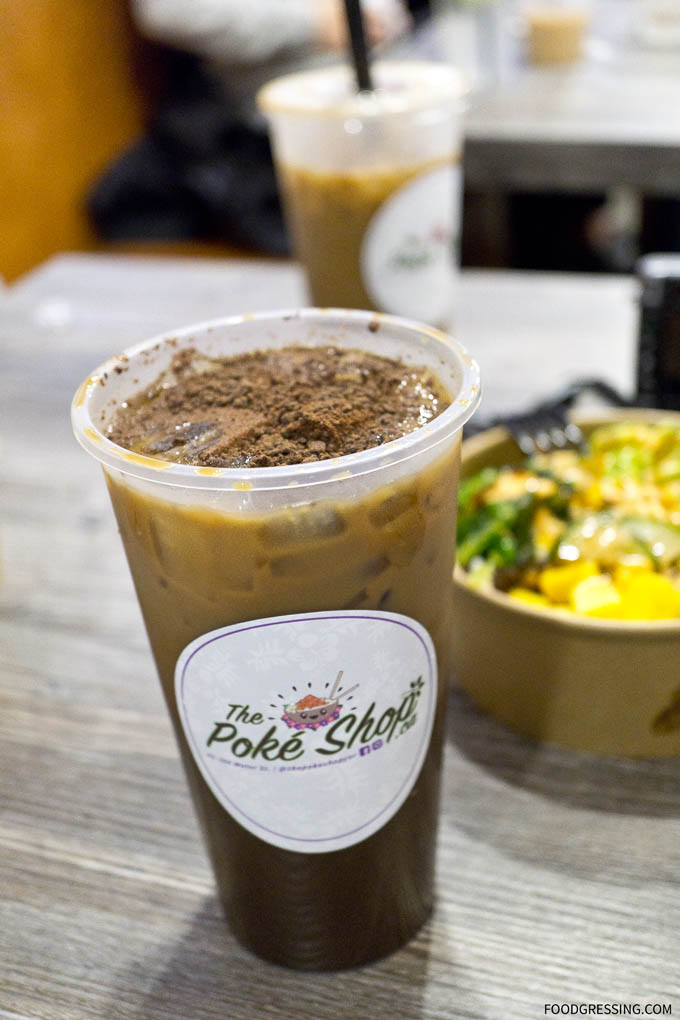 Overall Impression of The Poke Shop
The Poke Shop is a fun, new poké shop with a good selection of ingredients to build your own bowl. I quite like the fact that they have a specialty beverage menu. Rating: 4/5
Website: thepokeshop.ca