Congee Noodle House is regularly ranked by Zomato as one of the top 10 restaurants in Metro Vancouver based on popularity.  Serving Hong-Kong style dishes that is delicious and affordable, Congee Noodle is also a hit for anyone looking for late night eats as they open until 2 am.  Earlier this month, I visited Congee Noodle House for some comforting eats, specifically congee and noodle.  What better place to enjoy these than at a restaurant whose name suggests that they specialise exactly in those things?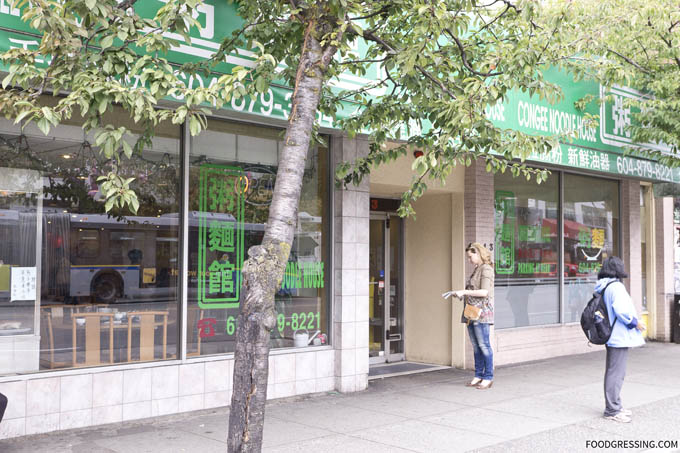 Casual and Spacious
The interior of Congee Noodle House is rather spacious with dining tables of various sizes.  This restaurant looks like it can easily accommodate a large group as there were several round tables fitted with lazy susans.  I came here for a late lunch with my husband and our friend and the restaurant was still very busy.  Cleanliness was just so-so as the staff tried to keep up with dishes that were leftover from customers that were done.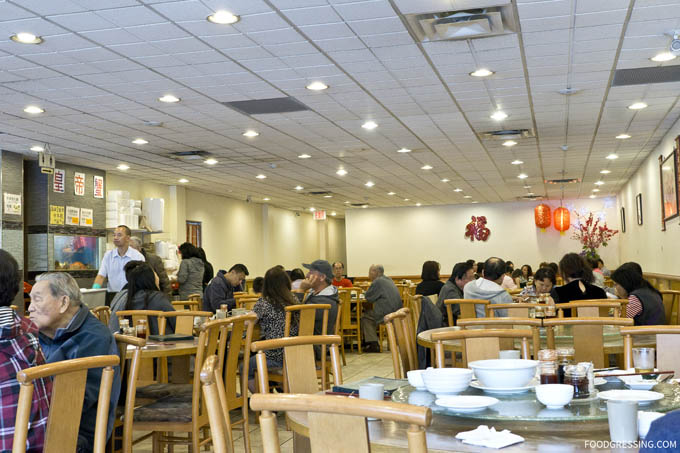 Congee Noodle House Menu
While choices of congee and noodle dishes are plentiful at this restaurant, did you know that they also serve Peking Duck and have live King Crab in holding tanks?  You'll find a variety of BBQ meat dishes, curry, seafood, and vegetable dishes.  The menu itself has over 200 items listed so if you need some extra time with the menu that would be perfectly understandable.
What We Tried
Our party of three ordered the following:
Spicy jelly fish with sesame oil ($8.50)
Shrimp and scrambled egg with fried rice noodle ($14.50)
Sliced chicken and Chinese mushroom congee ($7.00)
Curried beef brisket on steamed rice ($13.50)
To start, the spicy jelly fish was a bit of disappointment.  It was light on flavour and not as crunchy as I would like.  There were some parts that were sandy so I guess they did not wash it enough.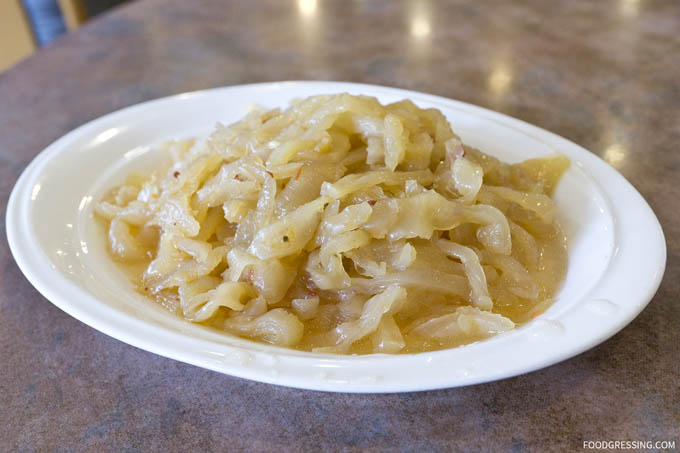 The shrimp and scrambled egg with fried rice noodle is one of my Chinese go-to comfort dishes (see other review of this dish at Hon's and New Town).  I thought that Congee Noodle House nailed it – lots of sauce and decent sized shrimp.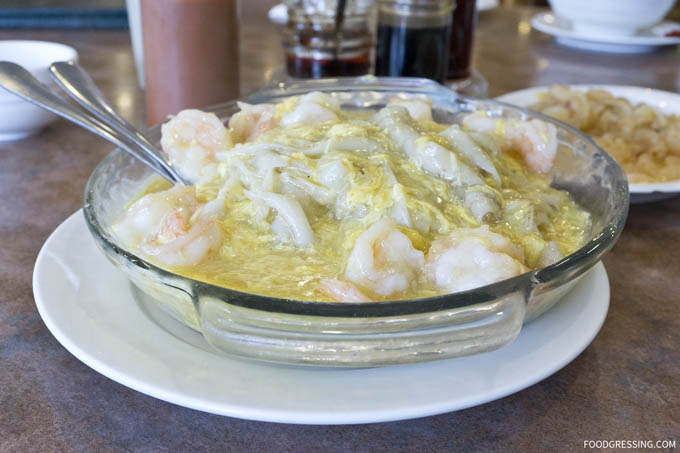 I would order this again and I did in fact order it for takeout again recently.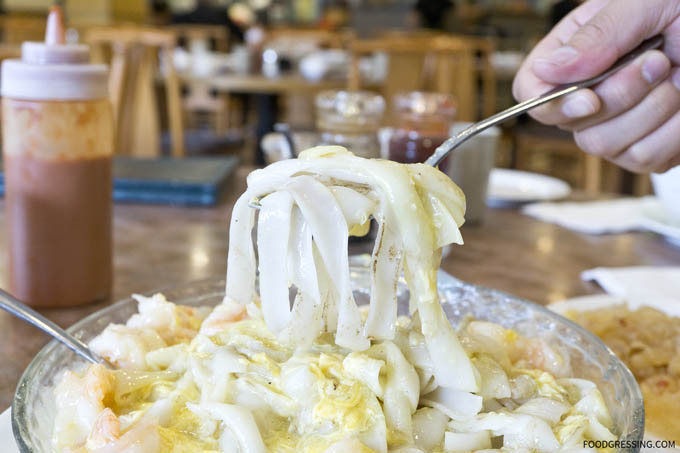 My friend's sliced chicken and Chinese mushroom congee was piping hot and he had to wait a few minutes before eating it.  He thought it was reasonably priced ($7) and satisfying.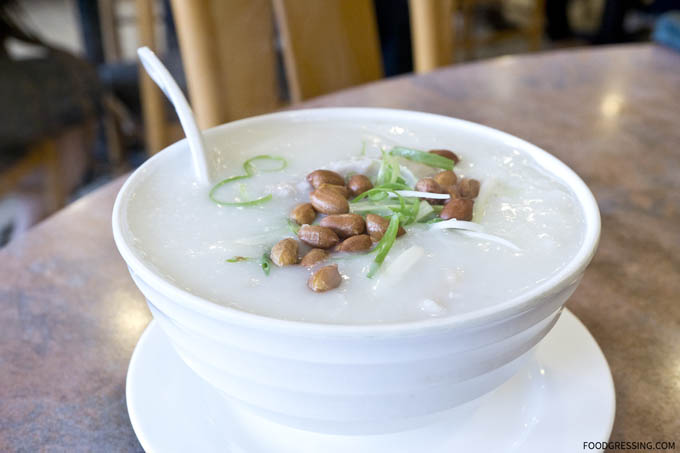 The curried beef brisket on steamed rice had wonderfully tender, melt-in-your-mouth pieces of meat.  Lots of good curry flavour and good portions.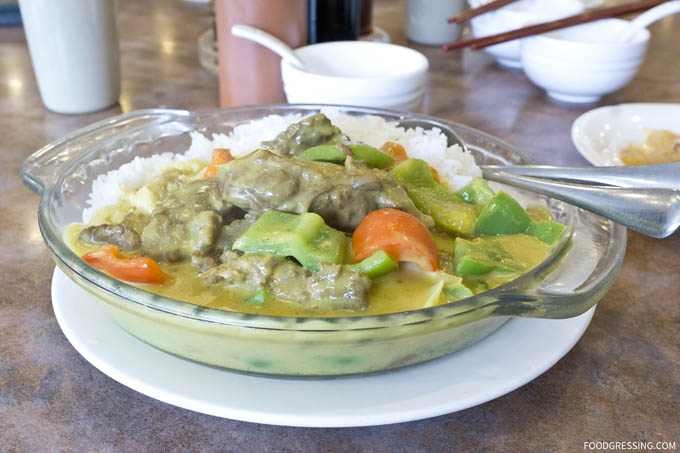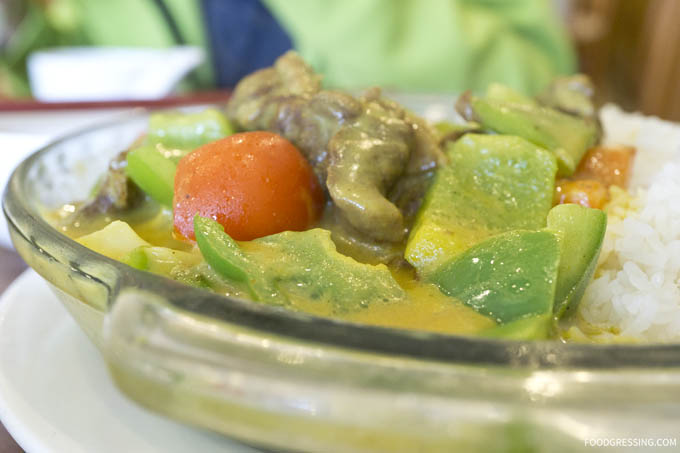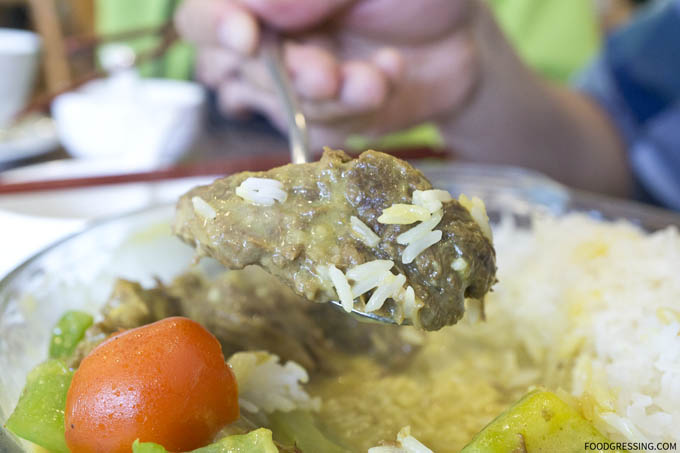 Overall Impression of Congee Noodle House
We were quite satisfied with the food we had for lunch in terms of portions, price and taste.  I'd be happy to return to try out their Peking Duck or other rice and noodle dishes.  Rating: 4/5
Website: https://chinesebites.com/vancouver-chinese-restaurants/congee-noodle-house/