In Downtown Vancouver, I have had much difficulty getting decent Hong Kong-style bubble waffles. When I heard that The BBT Shop was opening a new location on Robson, I felt relieved. There is finally going to be a place near me where I can go to satisfy my bubble waffle craving! I have to say that I love social media, and I love businesses that use social media for advertising. I know some businesses have to use social media growth services similar to nitreo to reach their customers, but in the end, it is totally worth it, isn't it? I think it is because it makes it easier for me as a consumer to see what they have to offer. I just love it when I search online and find something wonderful in the most unexpected way. As I was surfing Instagram yesterday, I saw a post from The BBT Shop announcing their grand opening. I grabbed my husband and son, and we headed down to the Robson store to try out their offerings.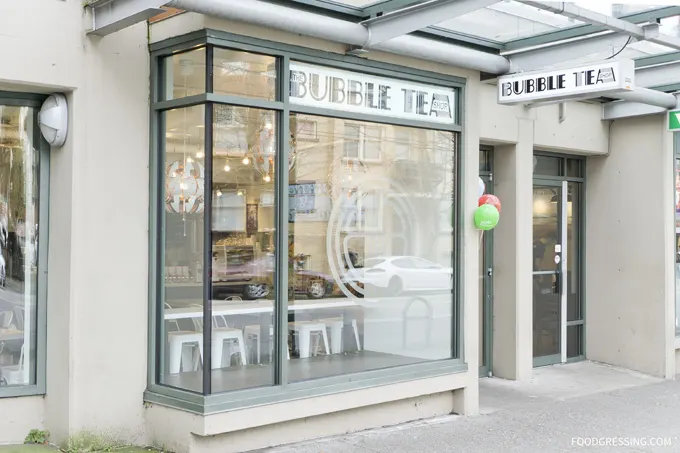 In the Heart of Ramen Alley
Located at 1680 Robson Street (formerly Pizza Fabrika), The BBT Shop is right in the heart of Vancouver's West End ramen alley. In fact, it is just a few stores down from the popular Hokkaido Ramen Santouka. The BBT Shop is definitely positioned to be a place where ramen-goers can get dessert and drinks post-noodle slurping.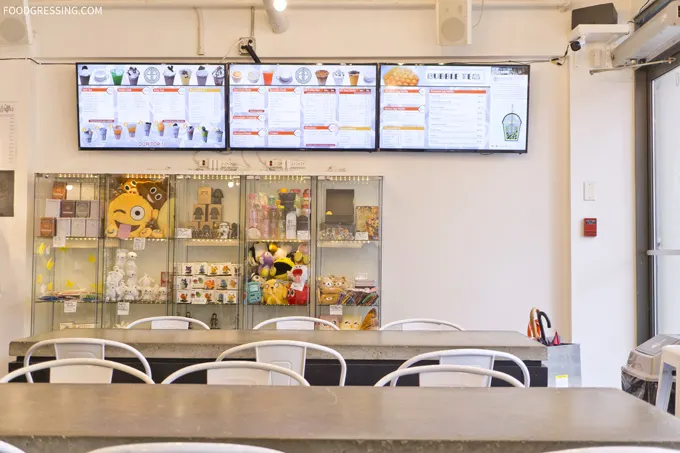 The interior is clean and modern with a mix of small tables and counter top seating.
The BBT Shop Menu
The BBT Shop menu features the same menu items as the Richmond location including bubble tea drinks and innovative bubble waffles. Egg waffles are divided into three categories: standard ($3.75), deluxe ($4.75) and premium ($6-$9). The premium egg waffles are not for the faint of heart and include Red Velvet, Cheesecake Supreme, and Triple Decker to name a few.
What We Tried
The grand opening promotion today was free original milk tea with pearls or passion fruit green tea with lychee pieces with purchase for Instagram followers. We got one of each along with two premium egg waffles, the #SuperMango ($8.95) and the Rocky Road ($6.95).
The #SuperMango is the most expensive premium egg waffle they have and it was a sheer mango heaven. It was a mango yogurt chip waffle with mango puree, fresh mango cubes and mango ice cream. All the ingredients tasted fresh and delicious. The egg waffle texture was just right – crispy on the outside and soft and chewy on the inside.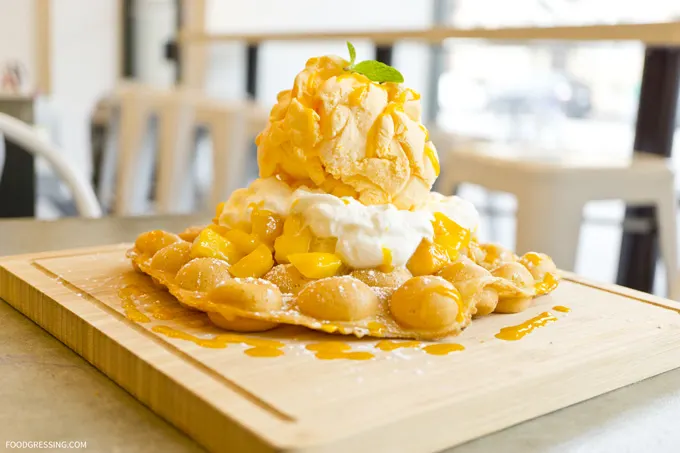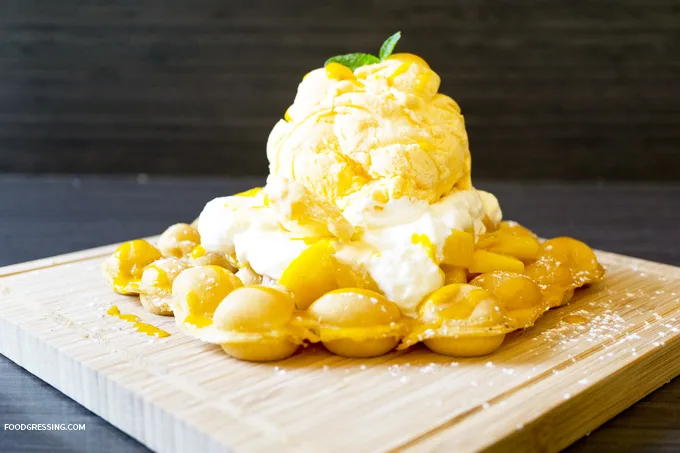 The Rocky Road had pecans, chocolate, and toasted marshmellows and was sheer decadence. But seriously, I was in love the #SuperMango!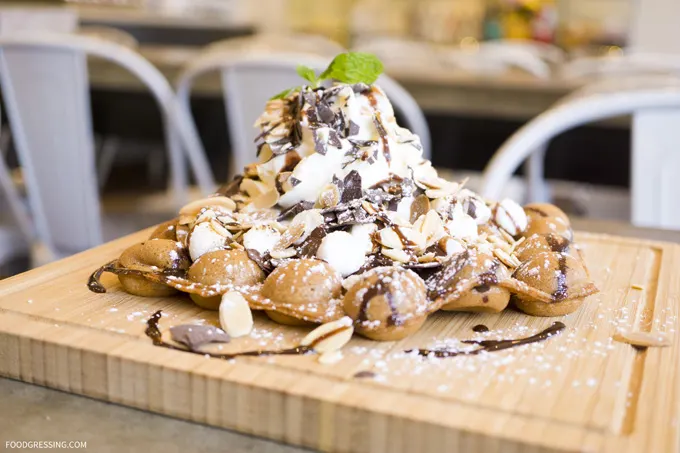 The BBT Shop's claim to fame are the premium egg waffles rather than the drinks. The original milk tea was just okay, maybe on the blander side. The pearls were small; I prefer the milk tea from Chatime which has better flavour and larger, chewy pearls. The passion fruit green tea with lychee pieces tasted artificial and was too sweet.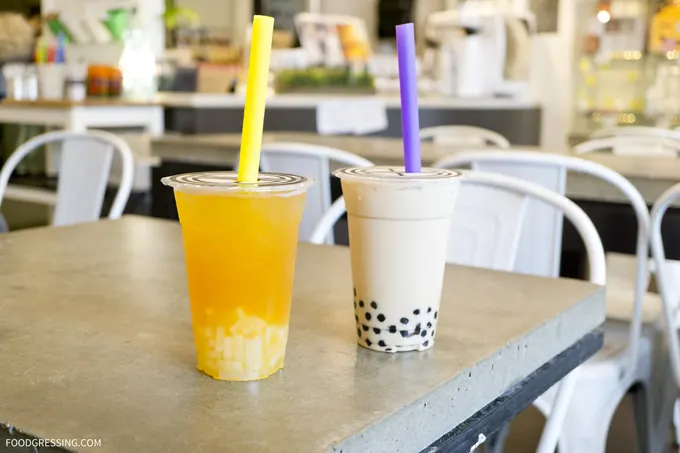 Overall Impression of The BBT Shop
You gotta go for the premium waffles at The BBT Shop. Beautiful presentation, delicious, decadent, filling and topped with awesomeness – you'll sure be satisfied. Rating: 4.5/5
For more mango desserts I have tried, follow the tag mango or see the Vancity Buzz article on Top Mango Desserts in Vancouver.