Baoguette Vietnamese Bistro on Denman is one of my favourite place for Vietnamese food in the West End.  Its location is in English Bay at the corner of Davie and Denman.  Their menu features Vietnamese classics like banh mi, pho, vermicelli bowls and rice dishes.  Being in a prime area, their prices appear to be slightly (maybe 10%-15%) above other Vietnamese places in the West End.  However, Baoguette's items are generally under $12 whereas similar Vietnamese places in the West End like Pho Central and Viet Sub are mostly $10 and under.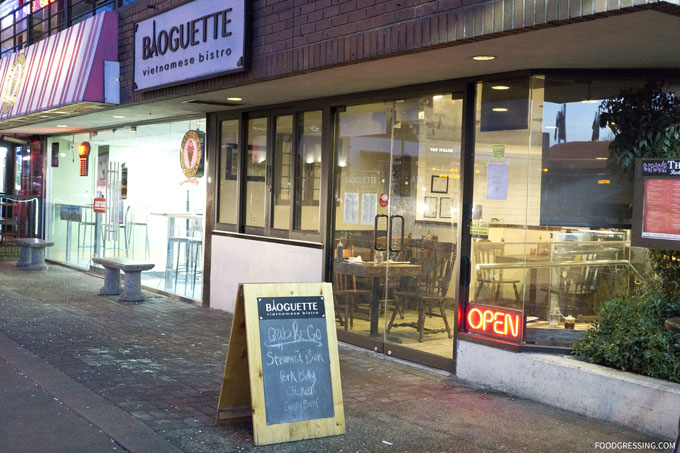 Waterfront Views
The inside of the restaurant is divided into two levels.  The street level is the main dining area while the bottom level is mainly counter seating.  If you sit by the window, you have views of the water.
What I Tried
I have tried the following at Baoguette over a few visits:
#20 – Pho tai nam ($9.50)
#3 – Grilled lemongrass pork banh mi ($5.95)
Meatball banh mi ($5.95)
Pork steamed bun ($5.25)
Curry beef steamed bun ($5.25)
The pho tai nam had a very light, flavourful beef broth with tender slices of rare beef and brisket.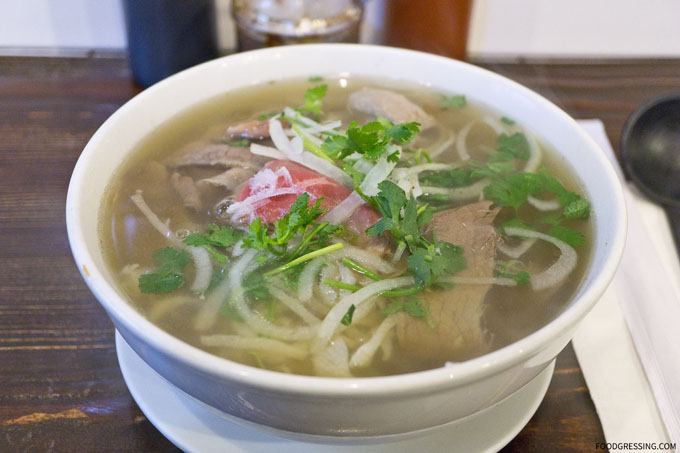 The banh mi I tried were pretty good though the baguette could be a little crispier on the outside.  The grilled lemongrass pork banh mi was solid:  the filling was moist, flavourful and slightly tangy.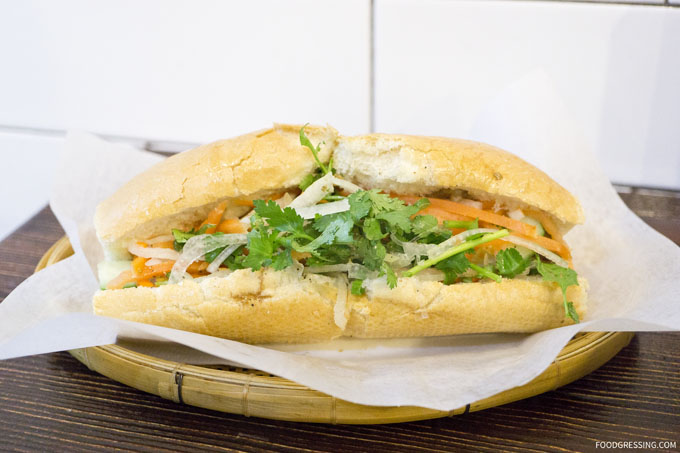 The meatball banh mi had some bouncy meatballs.  Pretty good but I'd stick to the classic grilled lemongrass flavour.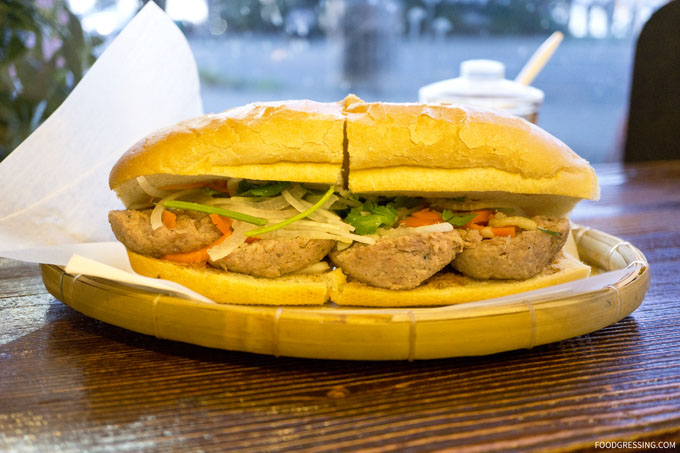 One of the more unique menu items at Baoguette are steamed buns.   I had the pork belly, which was melt-in-your-mouth delicious, and the curry beef which had a nice curry flavour.  The buns were very light and fluffy and similar to those from Bao Down and Heritage Asian Eatery.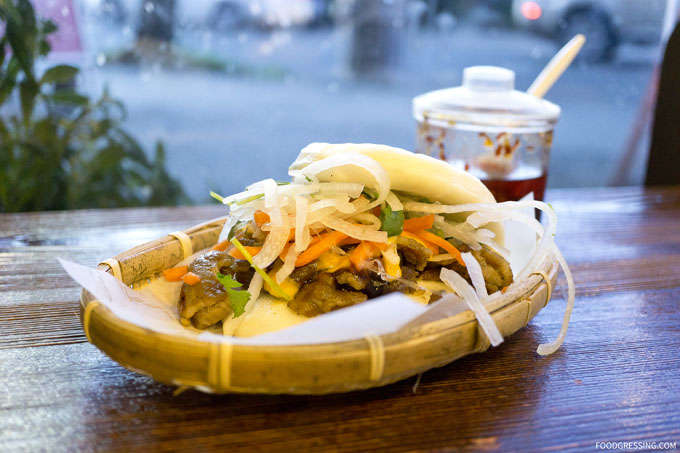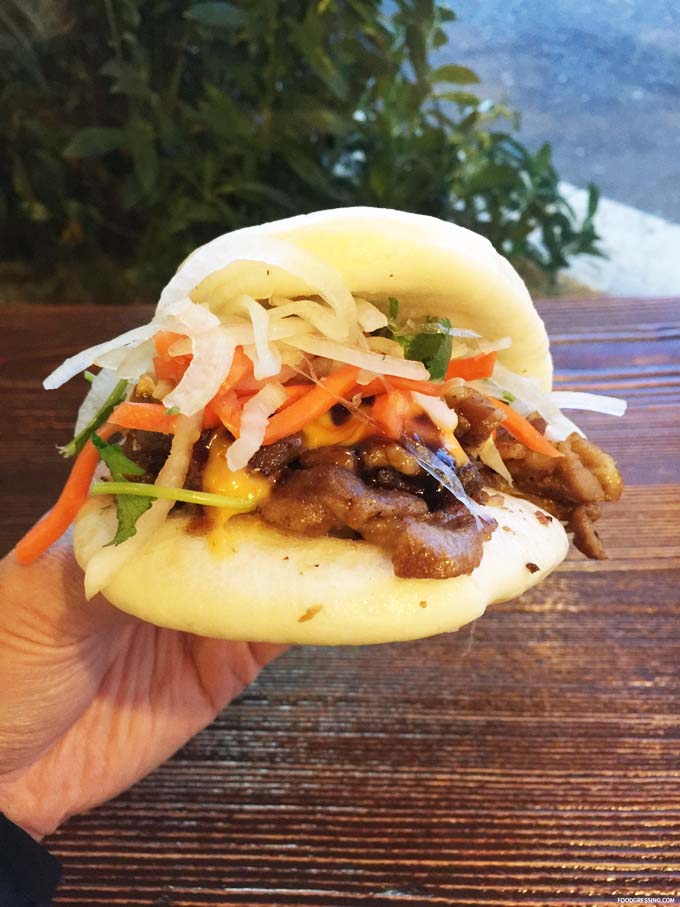 Overall Impression of Baoguette
I continue to be a fan of Baoguette's tasty, affordable, reasonably portioned food.  And plus you've got a nice view which enhances to the dine-in experience.  Rating: 4.5/5