Bearfoot Bistro is an award-winning, fine dining restaurant in Whistler with an impressive underground wine cellar.  Last year, I joined the Whistler Finer Things Dinner Tour and got a chance to visit Bearfoot Bistro's incredible collection of 20,000+ wines.  The wine cellar includes a huge collection of Champagnes and 20 years' worth of Château Mouton-Rothschild.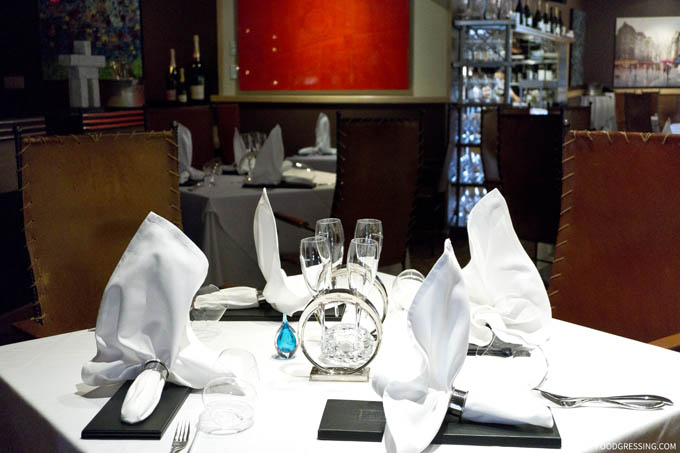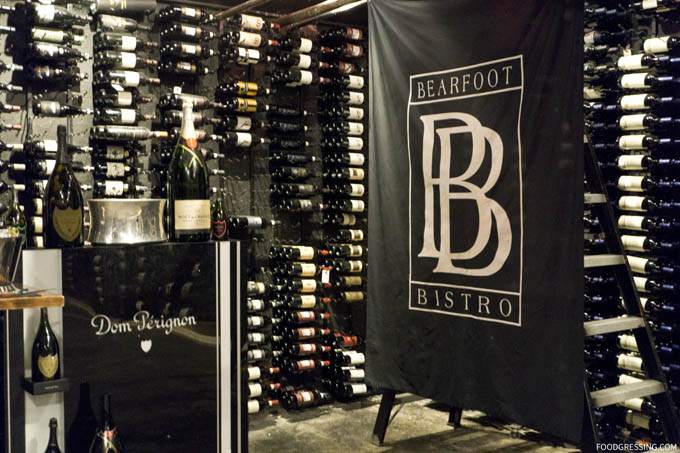 One of the more fun and dramatic experiences the restaurant offers is to learn how to saber a champagne botte.  The owner of the Bearfoot Bistro has the Guinness World Record for the most bottles of wine sabred in a minute at 21.   The tradition of champagne sabering dates back to the Napoloenic era.  It was thought that cleanly sabering the top off a bottle of Champagne meant good luck in the battle to come.  Back during the 2010 Winter Olympics, the restaurant had invited gold medalists to saber a three litre (very large bottle!) of champagne to celebrate their win.
I was able to visit the cellar as part of the food tour, but regular customers can purchase a bottle of bubbly and saber it.  The restaurant will even package the cork in a custom presentation box for you to take home.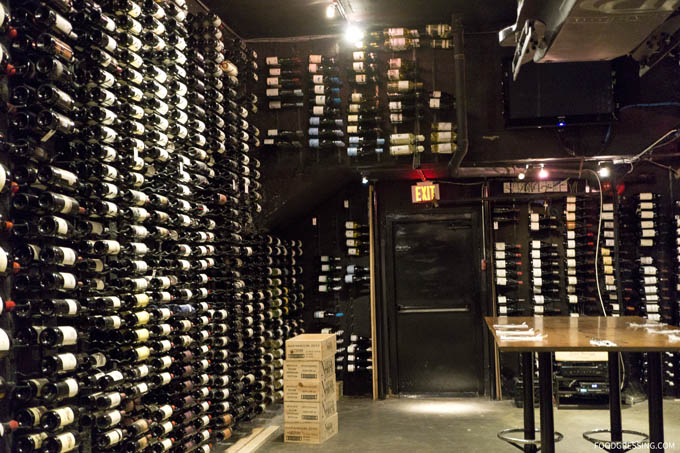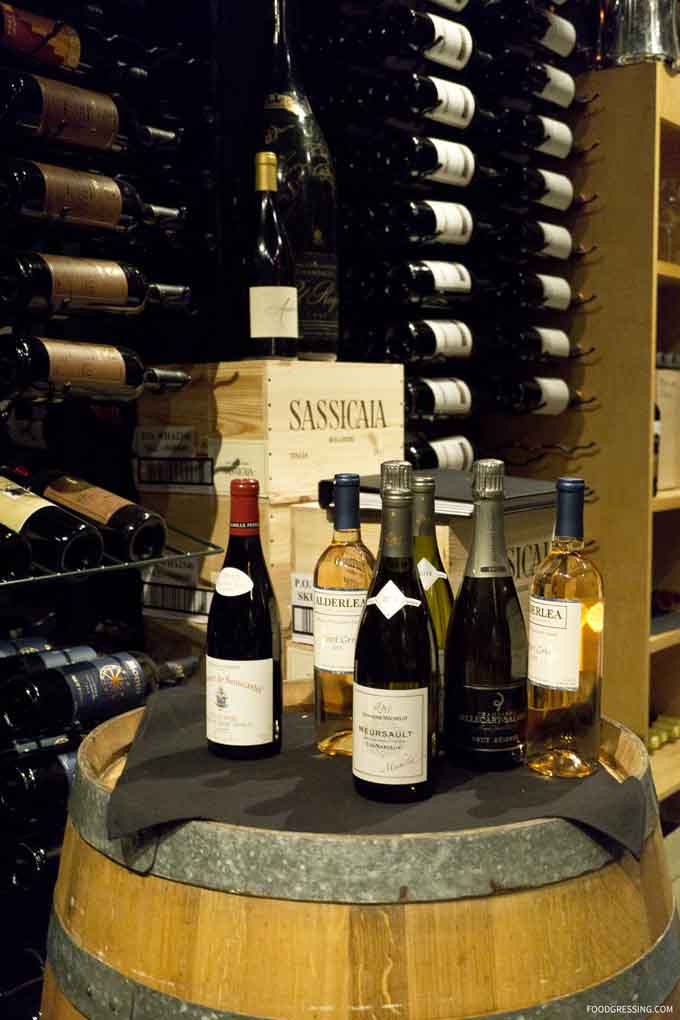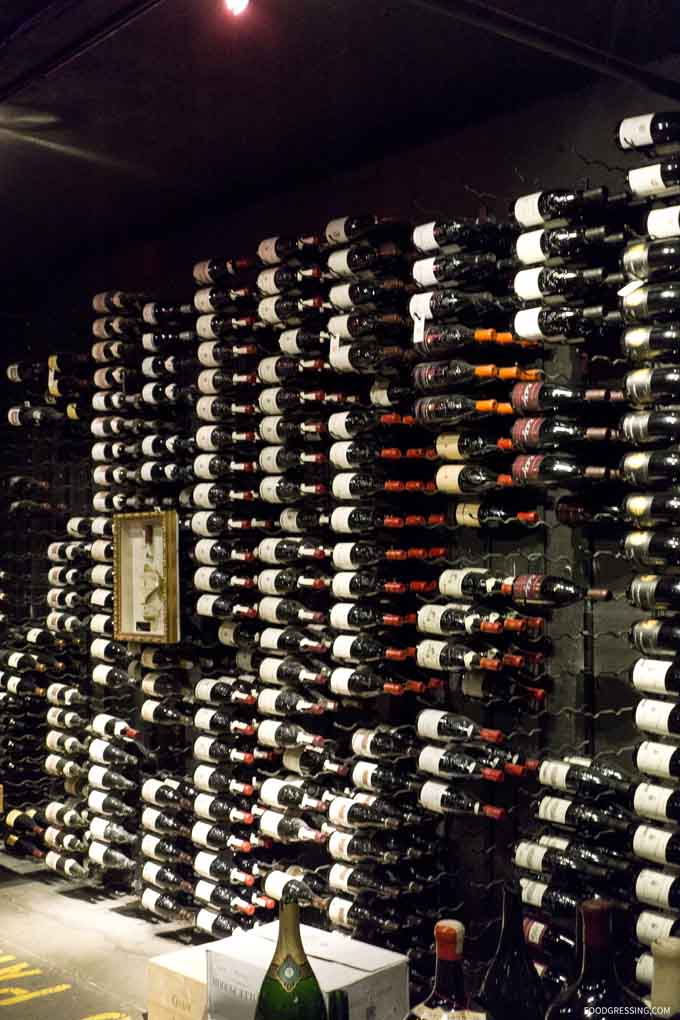 Some tips on sabering a champagne bottle include making sure the bottle is very cold, holding the bottle firmly by the base, and holding the blade flat against the bottle.  You'll need to find the the vertical seam running up the side of the bottle to the lip; the intersection of the seam and the lip is where you should aim.  If you follow these tips, the cork should fly off the bottle and perhaps at an impressive speed!
Here's a look at someone on my tour sabering a champagne bottle for the first time.
If you're ever in Whistler and want to give this a try, visit the restaurant directly or join the Finer Things Tour run by Whistler Tasting Tours.
Website: bearfootbistro.com