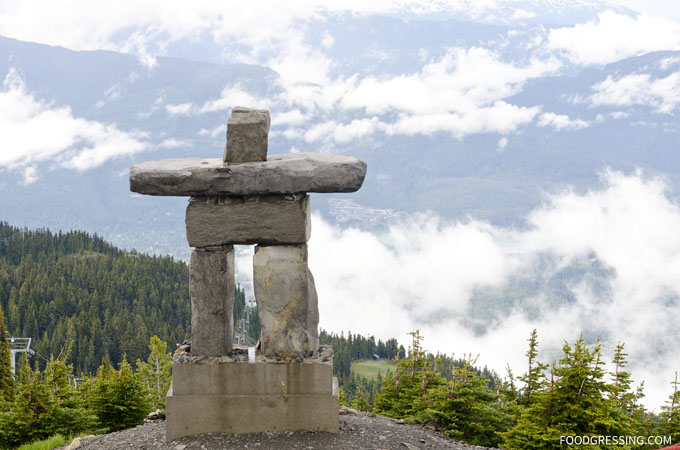 Disclosure: I was a media attendee on the food tour.
While Whistler is known for outdoor adventures, you can most certainly embark on a gastronomic journey of taste and discovery. In Whistler, you'll find a plethora of restaurants from casual to fine dining and for a variety of budgets and tastes. What better way to try sample some Whistler favourites in a short amount of time than to join a food tour? And on my recent getaway to Whistler, I did just that.
Whistler Tasting Tours has been operating for several years now and has been awarded Certificates of Excellence by Tripadvisor annually since 2012. I went on their most popular tour, the Finer Things tour, which included visits to four award winning Whistler restaurants plus some stops for sweet treats in between. It's a four-hour gastronomic adventure priced at $114.99 per person (plus GST) with an optional wine pairing. Here is a recap of the different stops on the tour:
Bearfoot Bistro
The food tour started off at the Listel Hotel where we met up with our lovely tour guide, Keshena. The Listel Hotel is home of the award winning Bearfoot Bistro and the Vodka Ice Room. We visited Bearfoot Bistro's 20,000-bottle wine cellar where we learned how to saber champage (that is – chopping a bottle open). The cellar is definitely cool – both temperature-wise and in being impressive. After a tour of the amazing cellar, we indulged in a seasonal amuse bouche tasting plate.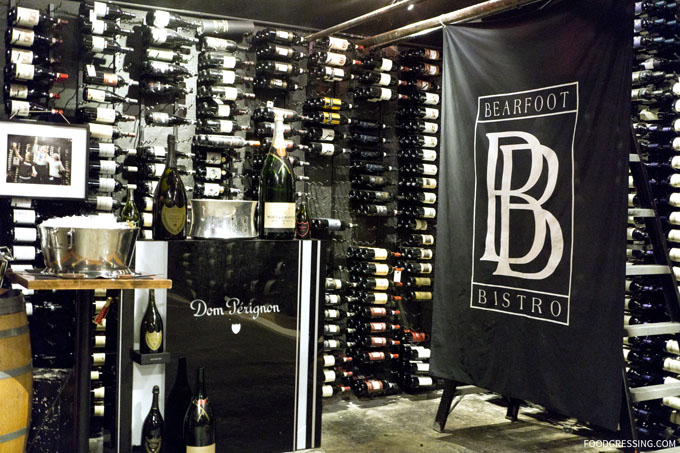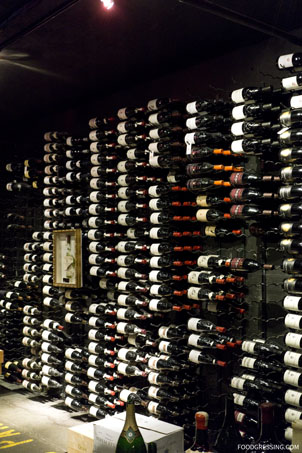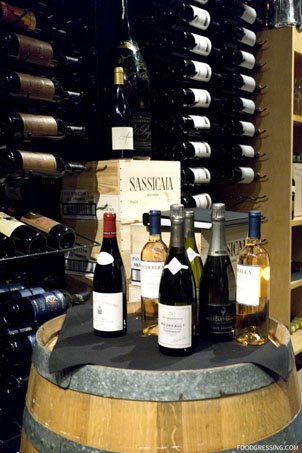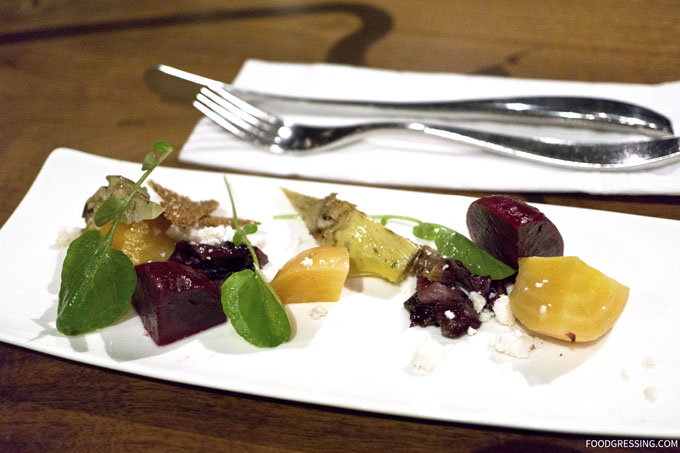 Hy's Steakhouse
The second course took plate at Hy's Steakhouse, a well-known upscale restaurant for Canadian steaks. Our group took quite a liking to the shared plates of Cajun crusted blackened Ahi tuna and beef tenderloin in a teriyaki sauce garnished with sesame seeds. Both dishes were on the sweeter side. The teriyaki sauce on the beef tenderloin was just outstanding and it had me lingering for more.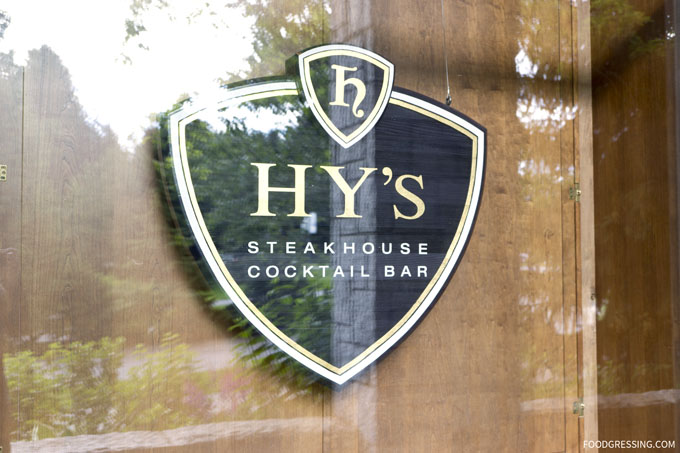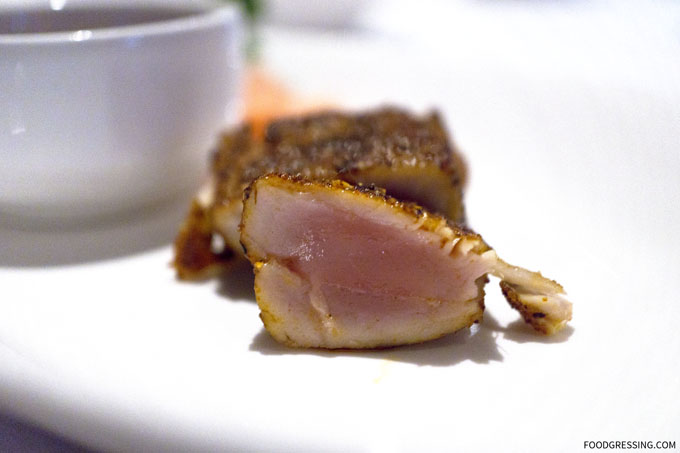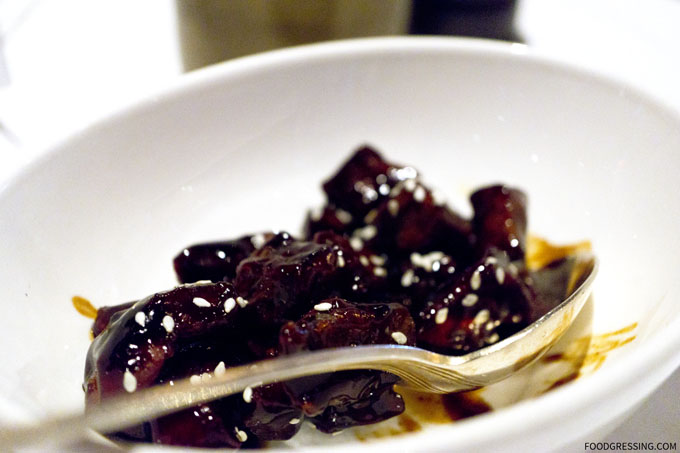 Quattro
Having visited the Quattro in North Vancouver, I was excited to visit their location in Whistler. We were able to choose our main course at Quattro and I went with the veal scaloppine topped with bocconcini, tomato, and basil and the signature Quattro pasta (olive oil, black beans, minced chicken, and chilis.) I loved the veal scaloppine – delicate in taste and so tender in texture. I quite enjoyed the cozy and rustic ambiance of Quattro, much like their North Vancouver restaurant.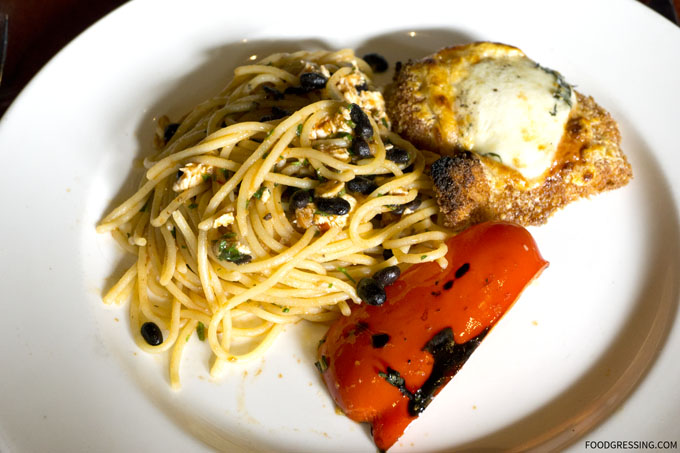 Menchie's
On to the sweet portion of the food tour, we popped into Menchie's to sample a few of the frozen yogurt flavours. A few people on the tour quite enjoyed the frozen yogurt as they do not have something like available in their city.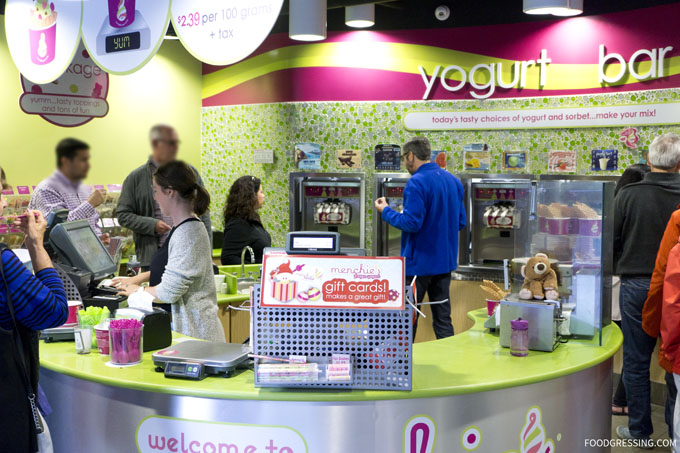 Roger's Chocolates
At Canada's premiere chocolatier, Roger's Chocolates, we were treated to some ice wine truffles. Very decadent little things.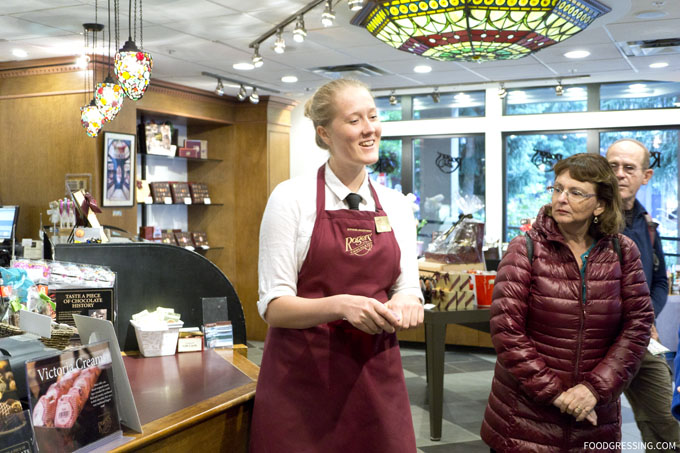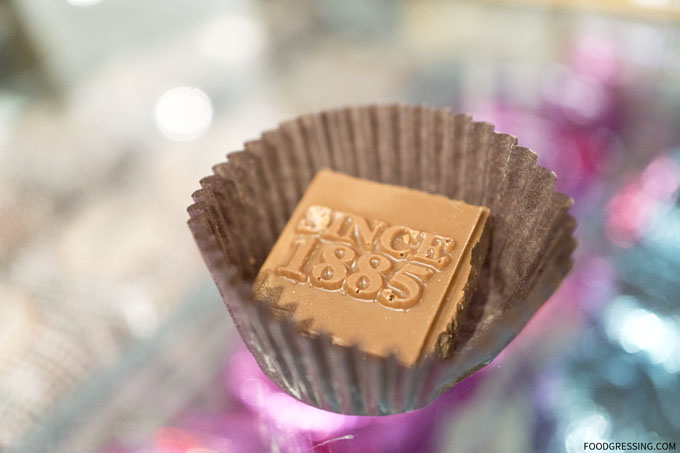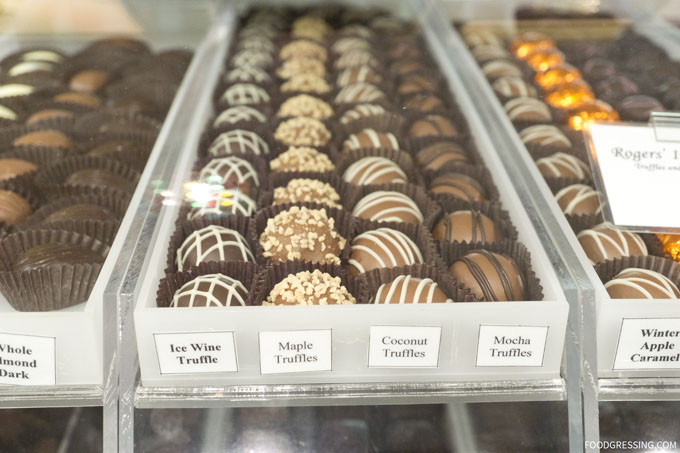 Rocky Mountain
Our next sweet stop was Rocky Mountain Chocolate Factory where we had a smooth and creamy sample of chocolate peanut butter fudge. This location in Whistler Village has been open since 1988!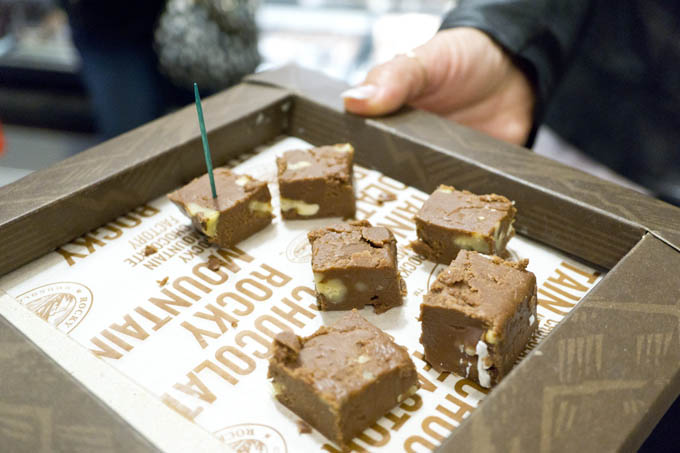 Firerock Lounge
To finish off the tour, we kicked back at the Firerock Lounge with Chef's artisan cheese plate accompanied with local craft jelly. It was a lovely and cozy finish to the evening.
Discount Code for Foodgressing Followers
Thanks to Whistler Tasting Tours, Foodgressing followers can receive 10% off any tour (excluding wine pairings and not valid with other offers. Just use the code "FoodG."
Overall Impression of Whistler Tasting Tours
All in all, I found the Fine Things tour to be very relaxed, fun and enjoyable. The tour ran smoothly and the restaurants were well-prepared for the group. The service at the restaurant was excellent as well. Keshena, our food tour guide, was delightful and well-organized. As a BC local, it was fun to meet people from other countries who came to visit Whistler. The tour certainly showcases a "finer" and delicious side of Whistler that foodies would love.
Website: www.whistlertastingtours.com