Pure Bread is a carbivore's heaven.
Right after you enter the bakery, you will immediately be put into a trance by the wonderful smell of baked goods.  You'll need to brace yourself because the selection seems also endless.  The decision on what to eat is almost too difficult to make because everything looks so good.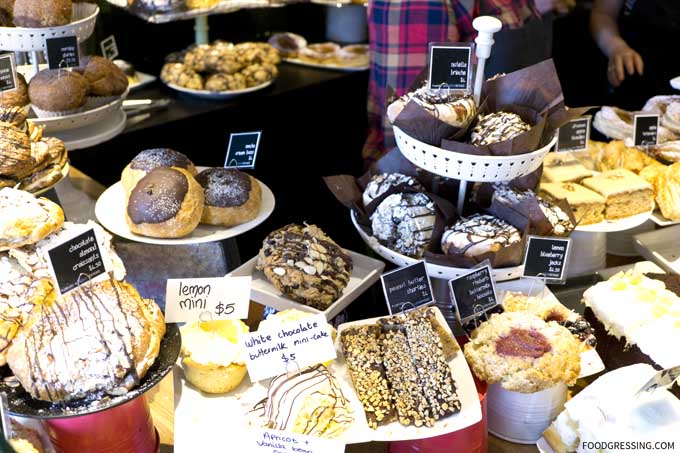 Purebread Whistler Village
Located right across Olympic Plaza in the Whistler Village, Purebread is a go-to spot for breakfast, snacks and coffee.  In BC, there are three Purebread locations, with the original one just south Whistler at Function Junction.  This one in Whistler Village was temporarily closed and subsequently rebuilt due to a fire in 2013.   The newest location, which I still have yet to visit, is right in Gastown.
One morning on our Whistler getaway, my family and I went to Purebread for some late morning snacks.  Not surprisingly, the bakery was busy with customers.  Sometimes, it was difficult to determine whether someone was in line or still making a decision.  Fortunately, there was enough staff on hand to keep things moving.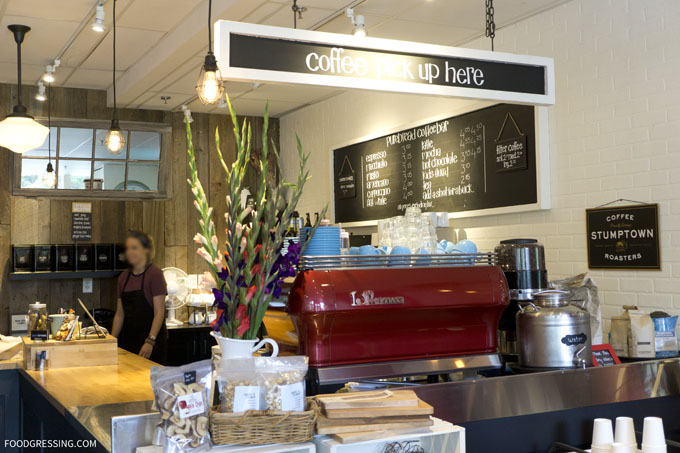 What We Tried
While sweet treats like cookies and croissants are in no shortage at Purebread, savoury items should be not dismissed.  I was mostly in mood for savouries and went with a mushroom and gruyère quiche and an egg, bacon and onion frittata.  The coconut macaroon caught my eye so I got that as well.
The quiche had meaty mushrooms, nutty gruyère and a light, crispy, flaky tart crust.  It was an absolute winner.  The frittata was light, fluffy and springy.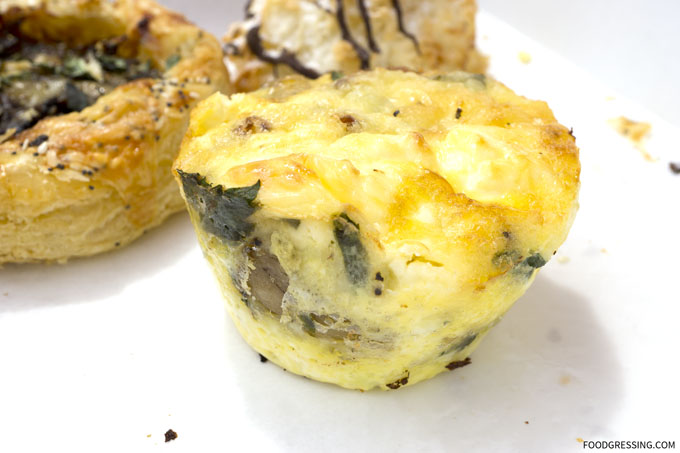 The coconut macaroon had a good coconut flavor, a crisp exterior and a soft and chewy texture.  However, it was just *too sweet.*  The level of sweetness could really be toned down.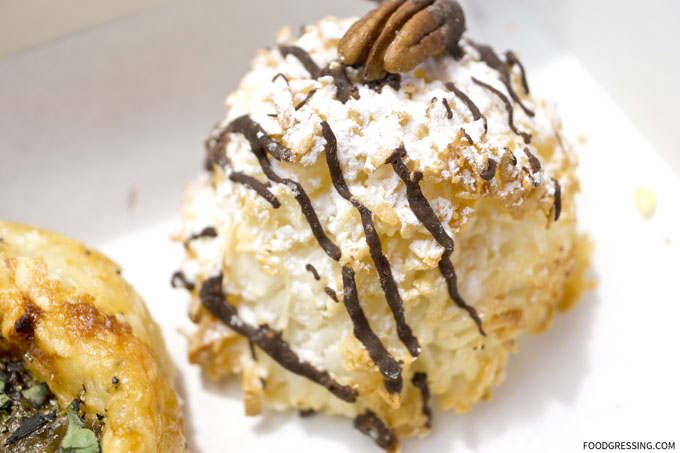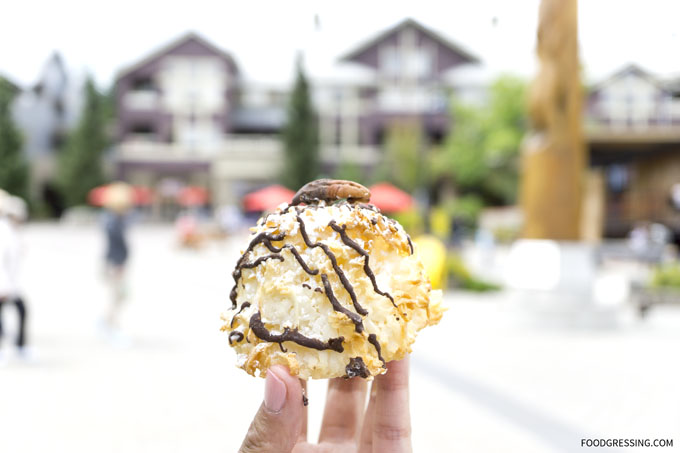 Overall Impression of Purebread
Purebread has an amazing selection of baked goods where there is something for everyone.  The savoury items were tasty but the coconut macaroon could use much less sweetness.  I've only had a taste of their extensive array of goodies, so I'll definitely be back.  Rating: 4/5
Website: www.purebread.ca