Disclaimer:  All food in this review was complimentary.  Opinions are my own.
At Gusto di Quattro, it's all about delicious, homestyle, rustic, Italian food.  Located by the Lonsdale Quay market in North Vancouver, Gusto di Quattro has been a favourite of locals since 2000 as well as a hit with tourists visiting the area.  I recently attended a media tasting at Gusto di Quattro to sample their hearty Italian fare.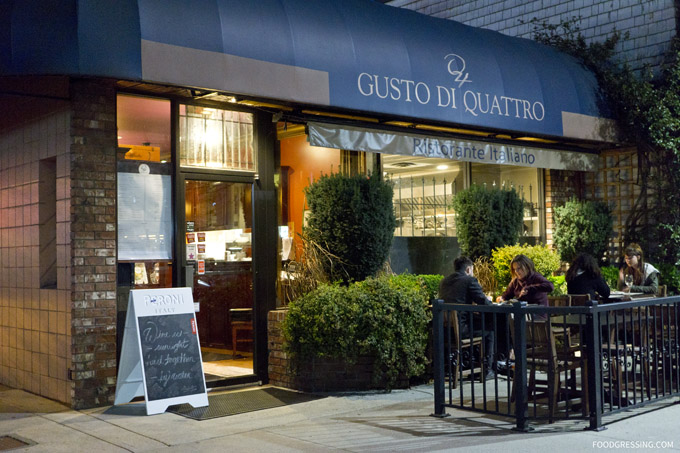 Cozy & Quaint
The interior of Quattro di Gusto has an inviting, warm and rustic feel.  I love the burgundy walls and the dim lighting that set the cozy ambiance.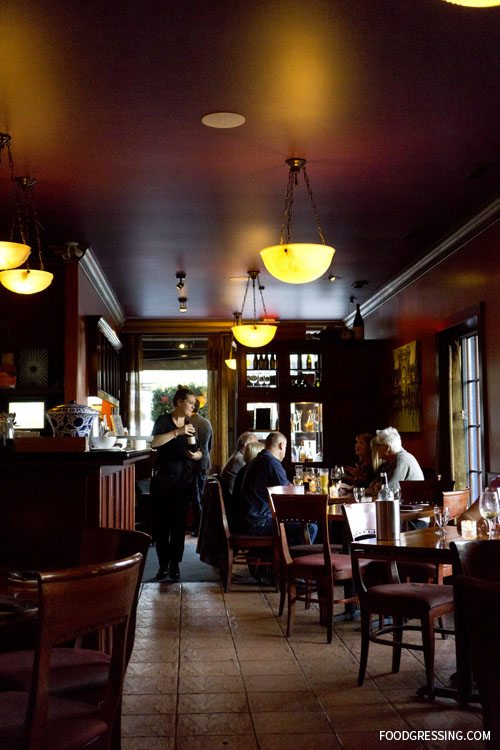 What We Tried
To start, we were presented with an absolutely mouthwatering antipasto platter ($17 per person).  It came with caprese, radicchio bocconcini, fire-roasted tiger prawns, caramelized onion tartlets, smoked salmon crostini, and prosciutto-wrapped asparagus.  This dish had me at prosciutto-wrapped asparagus; I admit I had several pieces.  Everything was just delicious and it was fun sharing it with others.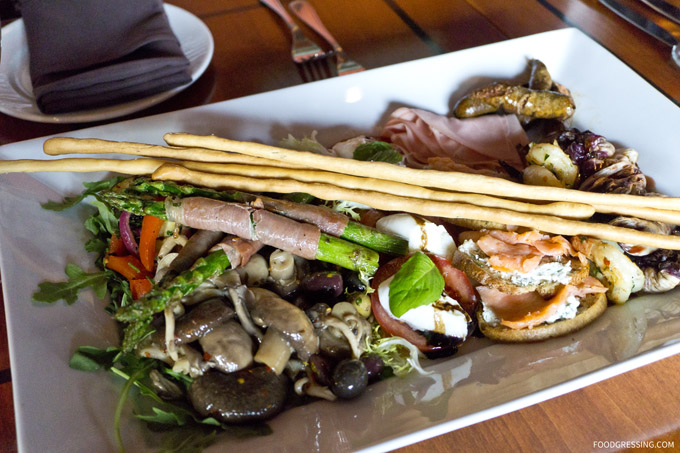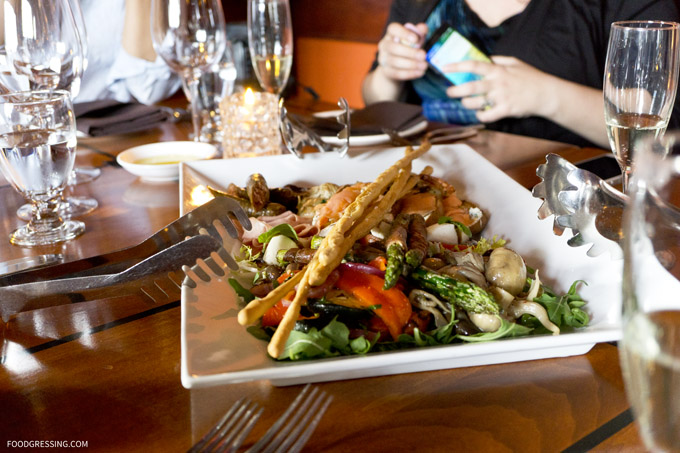 Next was the "customized combinazione" – a selection of 3 pastas presented in family style.  Priced regularly at $27 per person for dinner, this family style pasta platter allows you to enjoy different pastas offered by Gusto di Quattro.  On our platter was the spaghetti pomodoro, spaghetti quattro, and fettuccine con funghi.  The pasta was cooked al dente and the sauce was blended evenly with the pasta.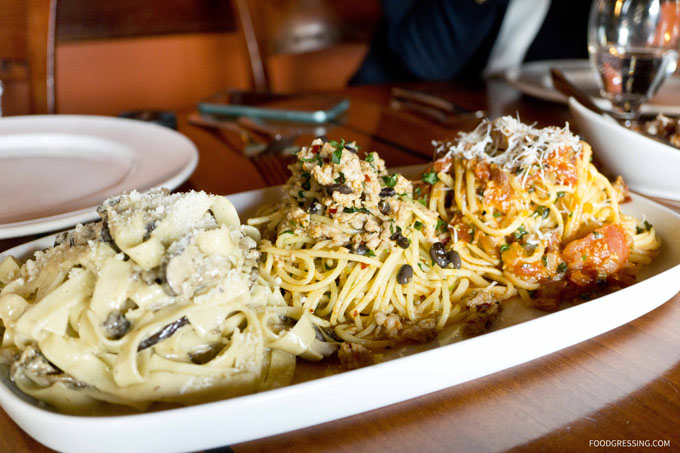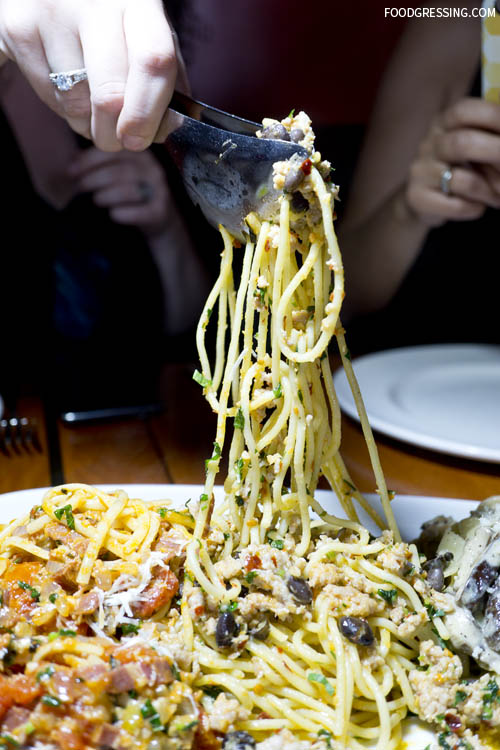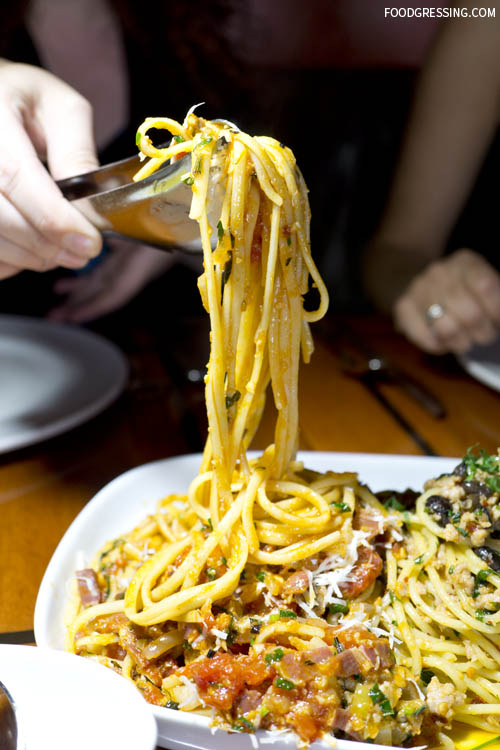 As a mushroom lover, I thought Gusto di Quattro nailed it with the fettuccine con funghi.  It had wild mushrooms in a velvety truffle cream sauce and topped with parmesan.  Smooth and tasty, I highly recommend it.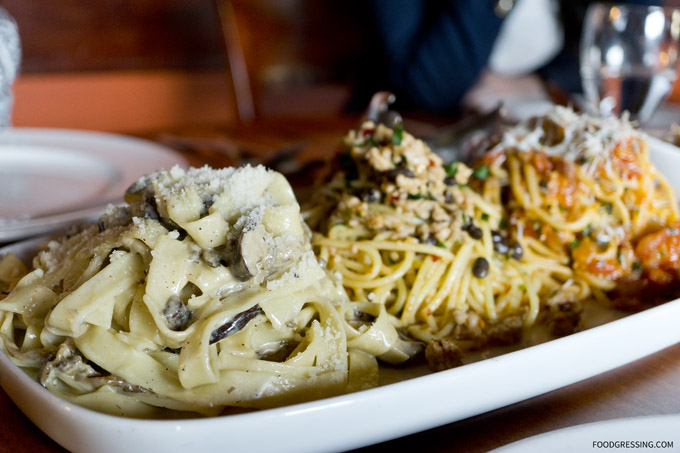 The meatballs were tender and moist.  Love that it had a homemade feel.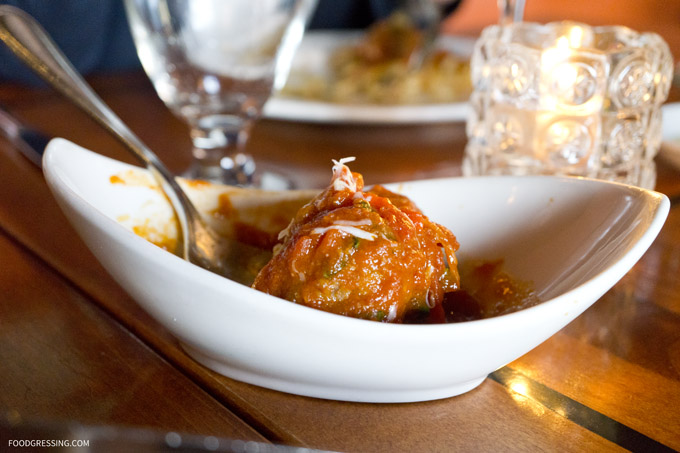 To finish off this meal, we had the tiramisu which was like heaven on Earth.  Rich layers of mascarpone cream and ladyfingers infused with espresso and marsala…this dessert had me scraping the bottom of the plate!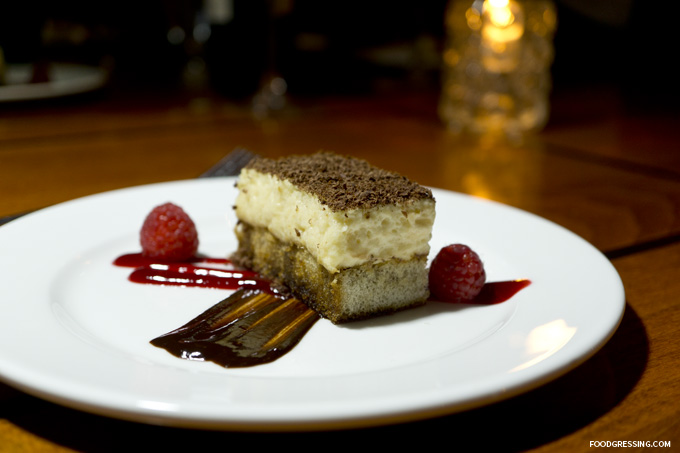 Another dessert that was served was the panna cotta which was a vanilla-infused custard cream with fresh berry coulis and pizell.  I didn't try this dessert but it certainly  was drool worthy!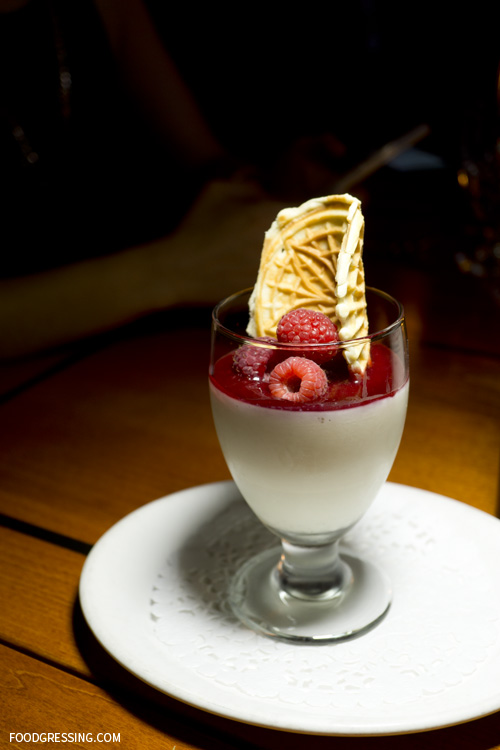 Overall Impression of Gusto di Quattro
All in all, I would recommend the hearty, rustic, homestyle Italian fare from Gusto di Quattro.  Great place to bring a date, your friends, your family and most importantly, your stomach!  Gusto di Quattro is on the higher end price-wise but you can enjoy a budget-friendly meal on Mondays and Tuesdays with their $10 pasta.
Giveaway
For your chance to win a dinner for two at Gusto di Quattro, head on to Instagram:
Website: quattrorestaurants.com/gusto-di-quattro