One of the newer restaurants in the Financial District of Downtown Vancouver is Heritage Asian Eatery which opened last October. This restaurant offers locally sourced, Asian-inspired baos and bowls in a casual counter-service setting. The restaurants is co-owned and led by Chef Felix Zhou on his first solo centure. Zhou was formerly at West, The Parker, and Big Trouble Chinatown and most recently was the Executive Chef at The Beach Bay Cafe. Heritage Asian Eatery offers takeout options so I decided to try out their food by ordering via foodora.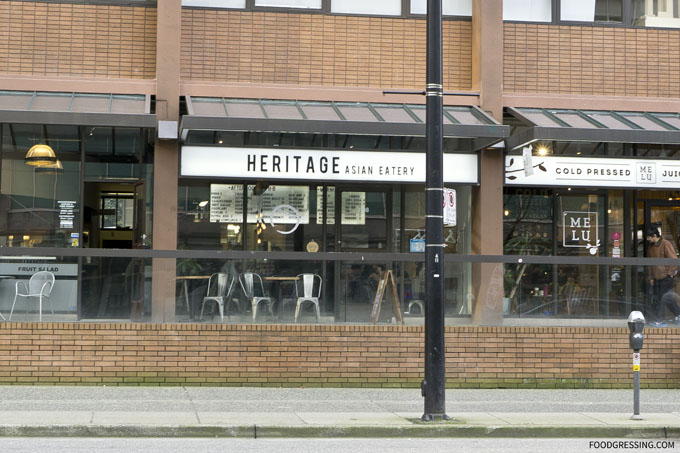 Heritage Asian Eatery Menu
Heritage Asian Eatery is open for lunch and dinner on weekedays and brunch on the weekends. The main features of their menu are baos and rice bowls. Bao flavours include cotechino, pork belly, shiitake, and duck. Rice bowl options range from duck, eggplant, pork belly and chicken. There are also a number of salads and sides like Five-Spice Chicken Wings, beef tataki and more.
Communal Atmosphere
Although I didn't dine it, I took note of Heritage's communal atmosphere and minimalist interior featuring touches of reclaimed wood and concrete floors.
What I Tried
My takeout lunch order via foodora included:
Fried cauliflower ($5)
Pork belly bao ($7)
Duck bao ($7)
Pork belly belly rice bowl ($12)
In general, all the dishes from Heritage exhibited unique and strong Asian-inspired flavours. Your palate will not be bored. The photos below are styled take-out versions of the food.
To start, the fried cauliflower with five spice dry rub was addictive. The cauliflower florets were nicely crunchy on the outside and tender on the inside. The flavour has a touch of umami in my opinion. Really good stuff here. I would order this again.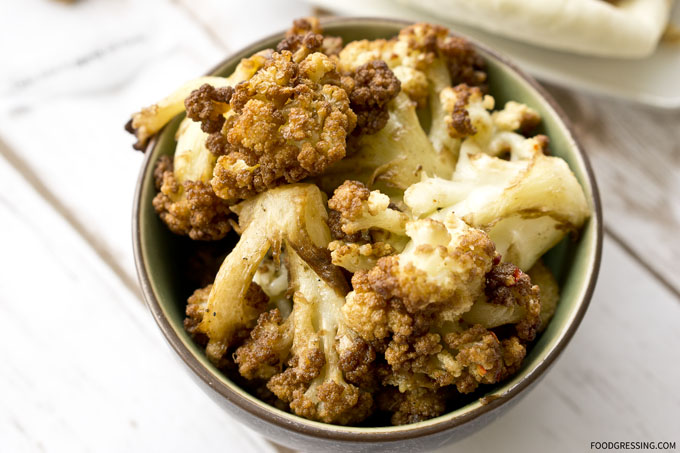 The two baos, pork belly and duck, continued on with the theme of strongly flavourful dishes. In general, the buns were nicely light and fluffy. The pork belly bao had a pork belly, kimchi daikon, crispy and hoisin sauce. The pork bender was lusciously tender while the kimchi daikon gave the bao a spicy kick. The duck bao – a sort of Peking duck in bao – was equally tasty and had Peking sauce, pickled cucumber and crispy onion. Perhaps a little pricey for $7 each for a bao but fair for the Coal Harbour area.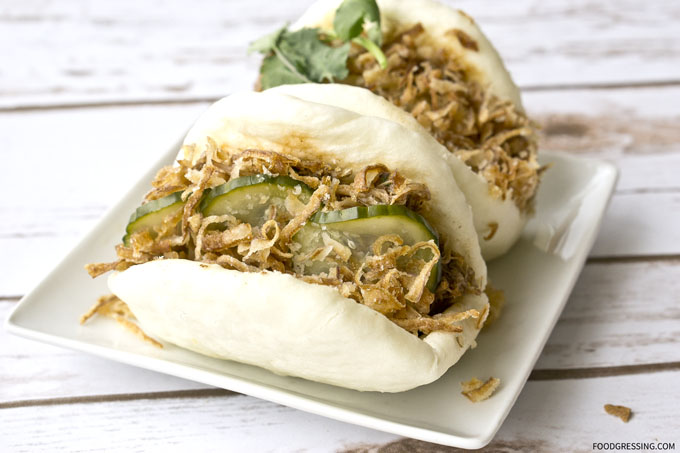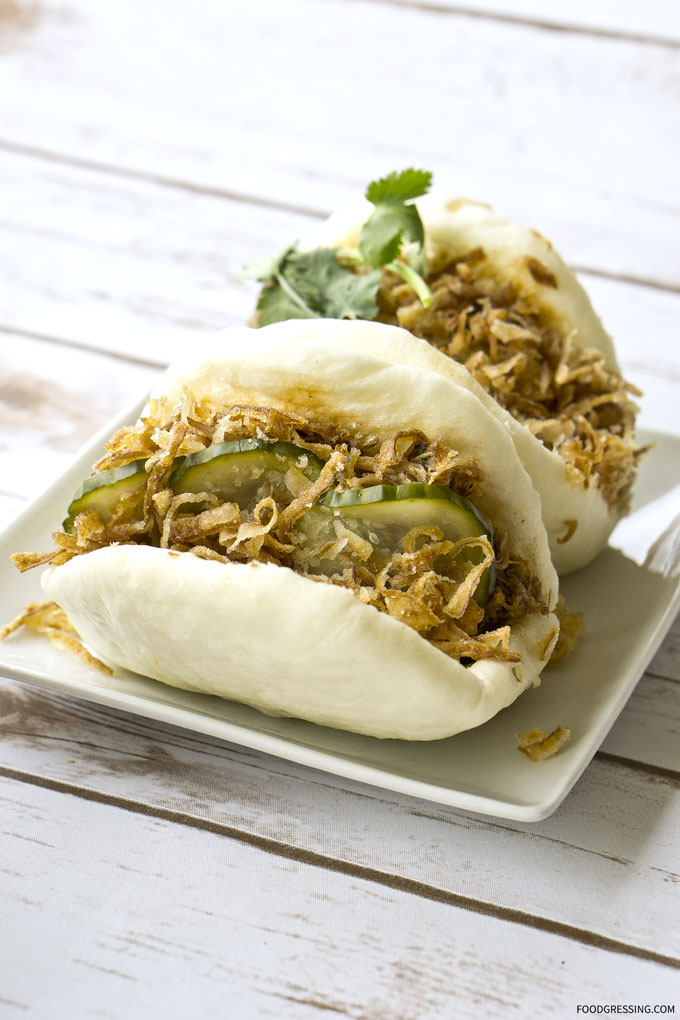 The pork belly rice bowl was yet another intensely flavourful entree with pork belly, yuzu slaw, watercress, crispy onions, kimchi daikon and slow cooked marinated egg. I enjoyed the creamy egg yolk which was soft but not runny. It was similar in taste to the pork belly bao. I'd probably prefer the pork belly bao more just because I enjoy a light, fluffy bun rather than a rice bowl.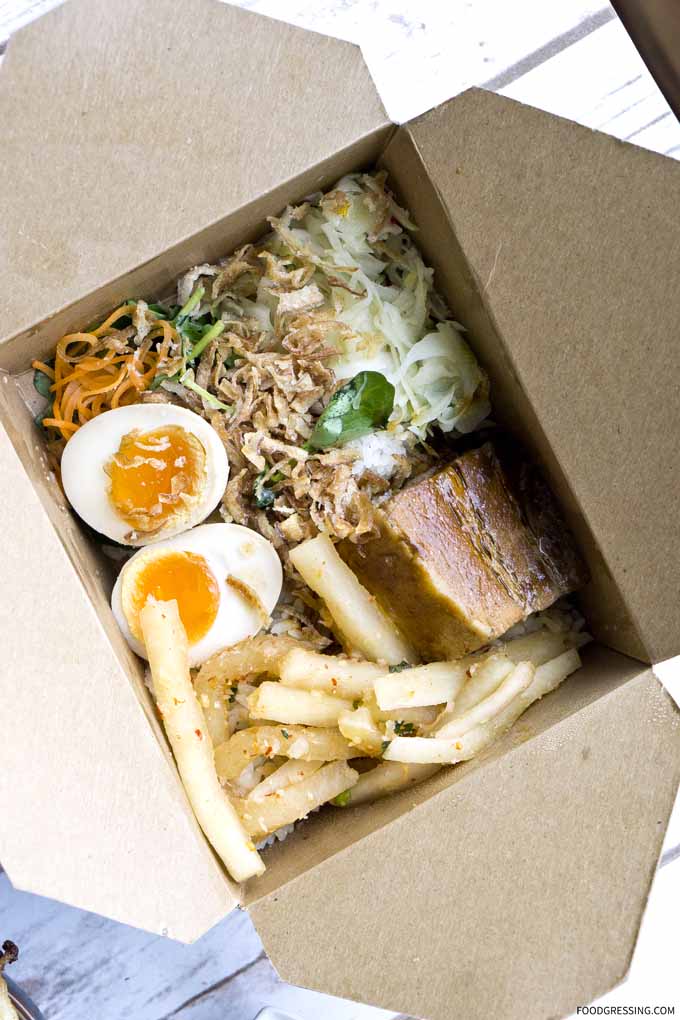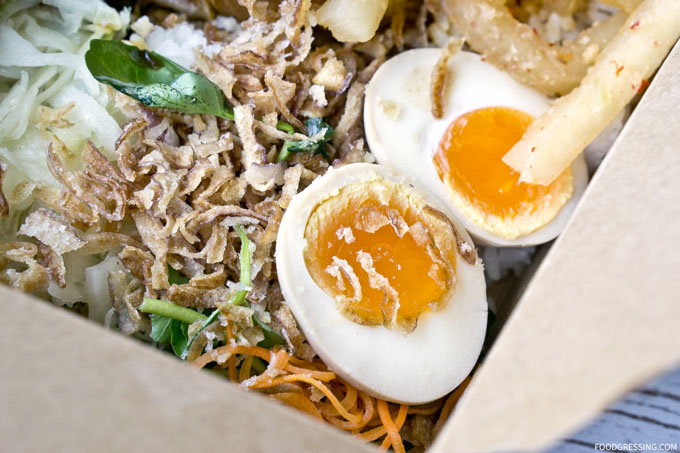 Overall Impression
The strong, flavourful baos and bowl I tried from Heritage Asian Eatery really excited my palate. I'd consider to be more of a premium yet casual lunch option. I could easily eat a two baos and a side for lunch which would about $20. Rating: 3.5/5
Website: www.eatheritage.ca