Next to ramen houses, Vietnamese pho eateries are plentiful in the West End.  One of the popular ones is Pho Central which has been in business for over 8 years now.  They are a casual eatery with a modern interior serving pho, vermicelli bowls and banh mi for eat-in or takeout.  Prices are budget-friendly with items under $10.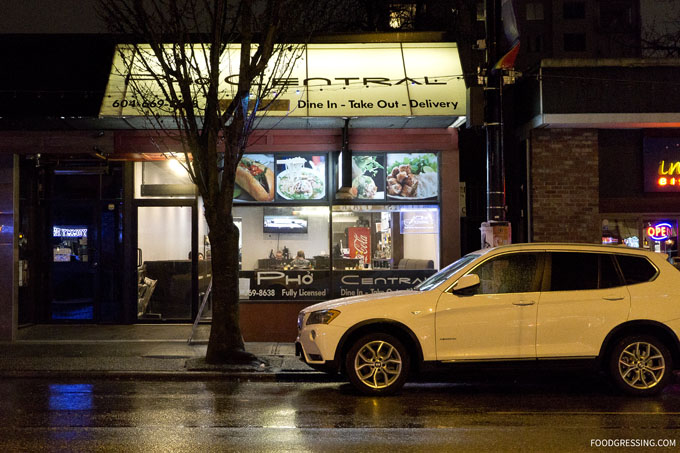 Modern, Lounge-Like Interior
Pho Central is a departure from a typical hole-in-the-wall Vietnamese joint.  The interior is modern, clean and chic with booth seating and leather banquettes.  It feels more like a lounge than a Vietnamese eatery.  In the middle is a bar with ambient lighting.
What I Tried
On two occasions, I went for one of my go-to Vietnamese dishes other than pho: the curry chicken with baguette on plate ($7.25).  The baguette given was dense, crunchy but still light and fluffy on the inside.  The chicken in the curry was wonderfully, tender and melt-in-your-mouth in decent portions too.  The first time I tried their curry, I was impressed by how aromatic, flavourful with the right amount of spiciness.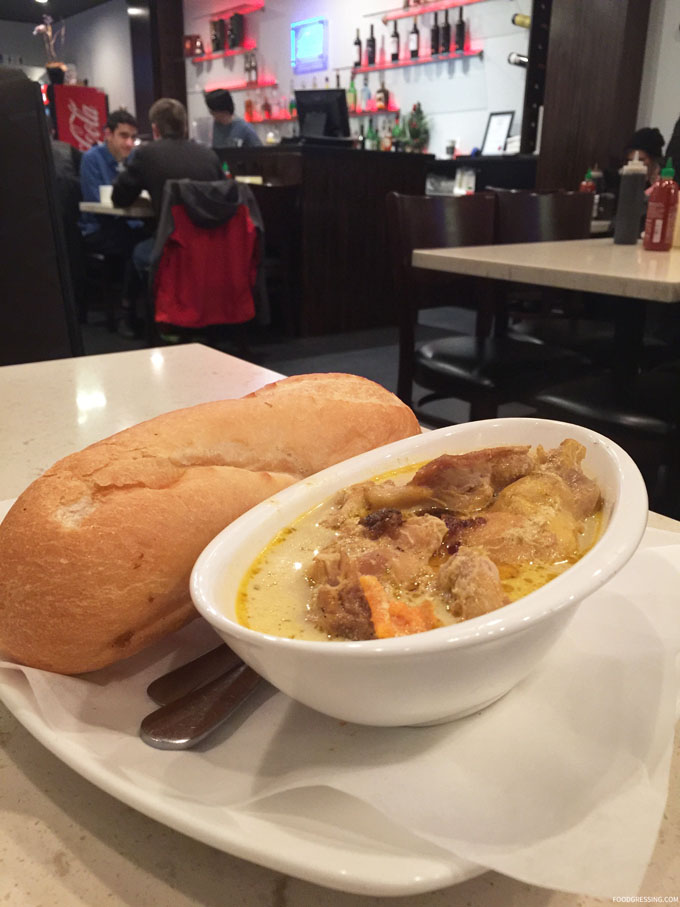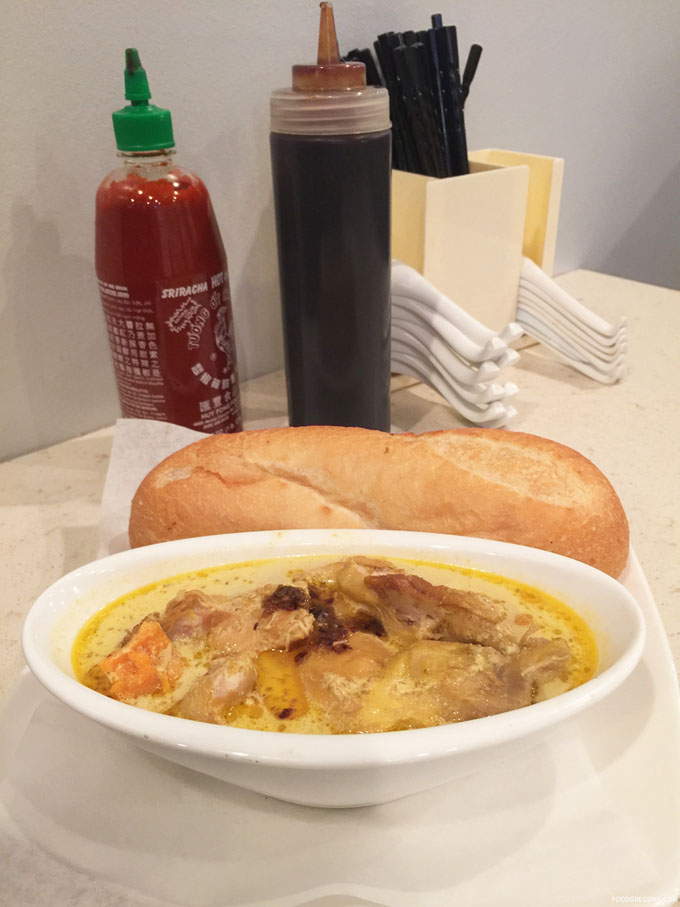 Because I enjoyed their curry so much, I returned for it on another visit.  However, this time around it tasted more bland.  I was puzzled and a bit disappointed.  I guess consistency can be an issue.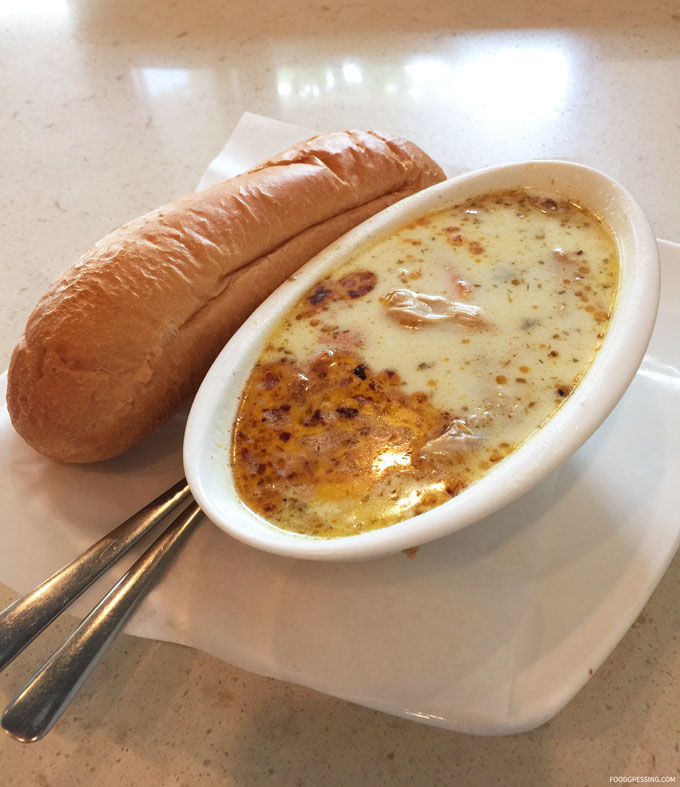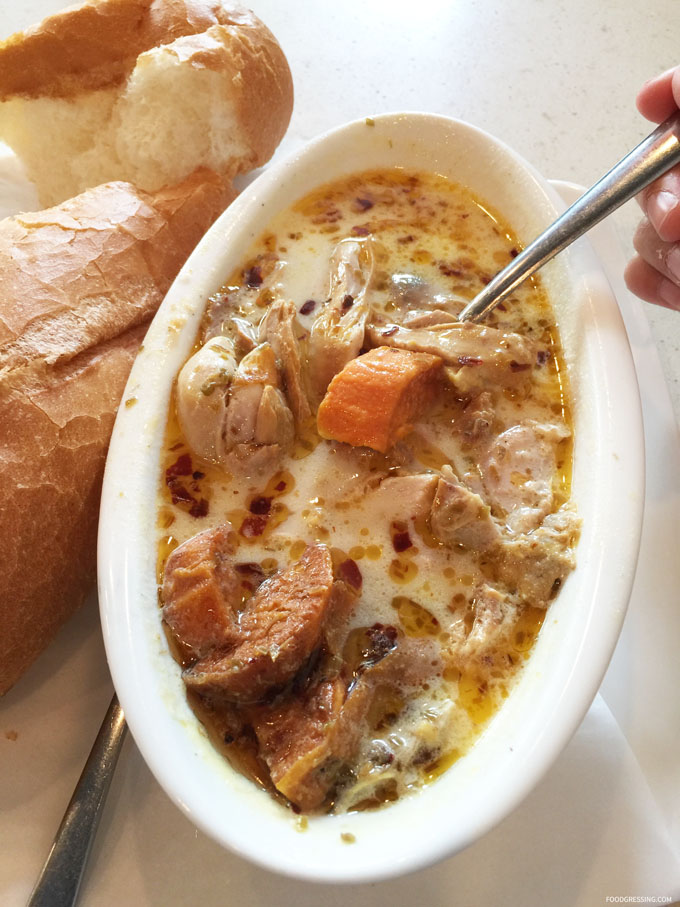 Overall Impression of Pho Central
Though consistency might be issue, I quite liked Pho Central's affordable, tasty food in a modern like setting.  I'd be interested in returning in the future.  Rating: 4/5