Along Burrard and between Pacific and Drake is a stretch of small restaurants catering mostly to locals and workers in the area.  Over the years, I have seen quite a turn over of restaurants.  One of the long standing restaurants, however, is Saigon Venture.  It's a casual Vietnamese cafe serving classics like pho, vermicelli plates and sandwiches.  The restaurant has been around since at least 2008 dating back to their oldest Yelp review.  The first time I came here was many years ago with my husband and at that time we had pho though nothing too memorable.  A while back, I revisited Saigon Venture because I was meeting a friend for a weekday lunch and this was close to her workplace.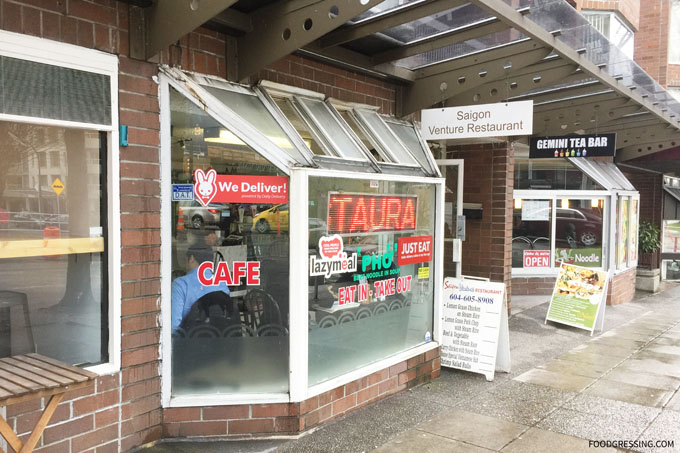 Saigon Venture Menu
Saigon Venture's menu mostly has the standard Vietnamese pho, vermicelli plates and sandwiches options.  Nothing too remarkable in my opinion to make them stand apart from popular Vietnamese eateries like Pho Central and Pho Goodness on Davie.   Their menu list seems to be stable over the years except for updates the prices.  Items are budget-friendly and are priced below $10.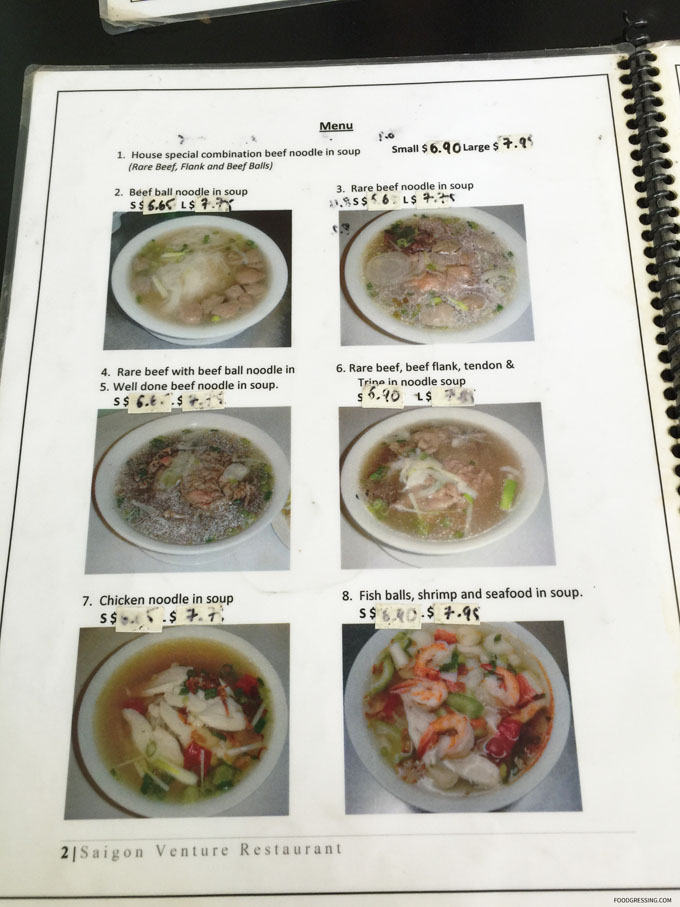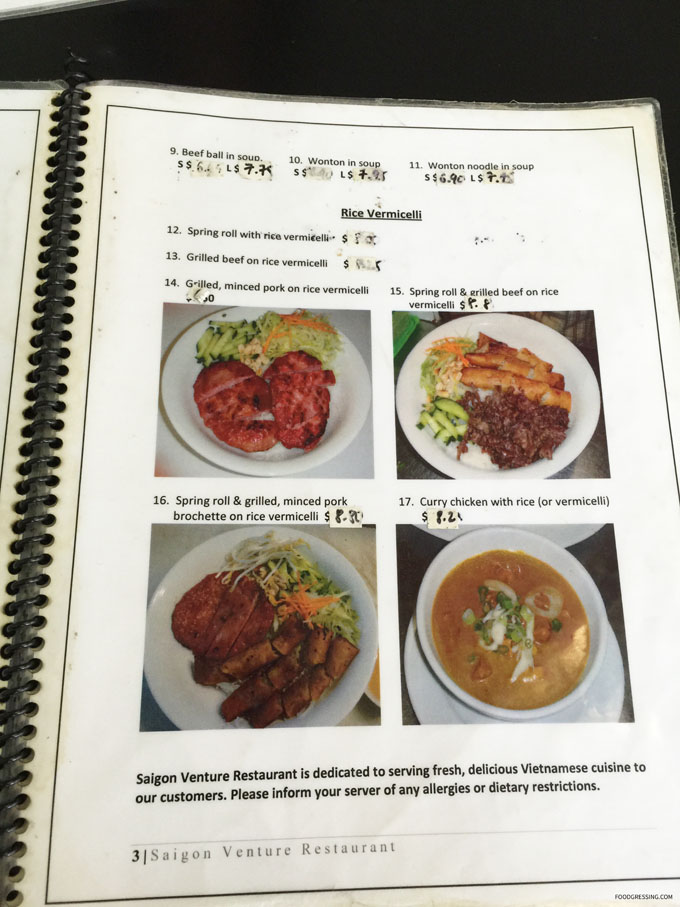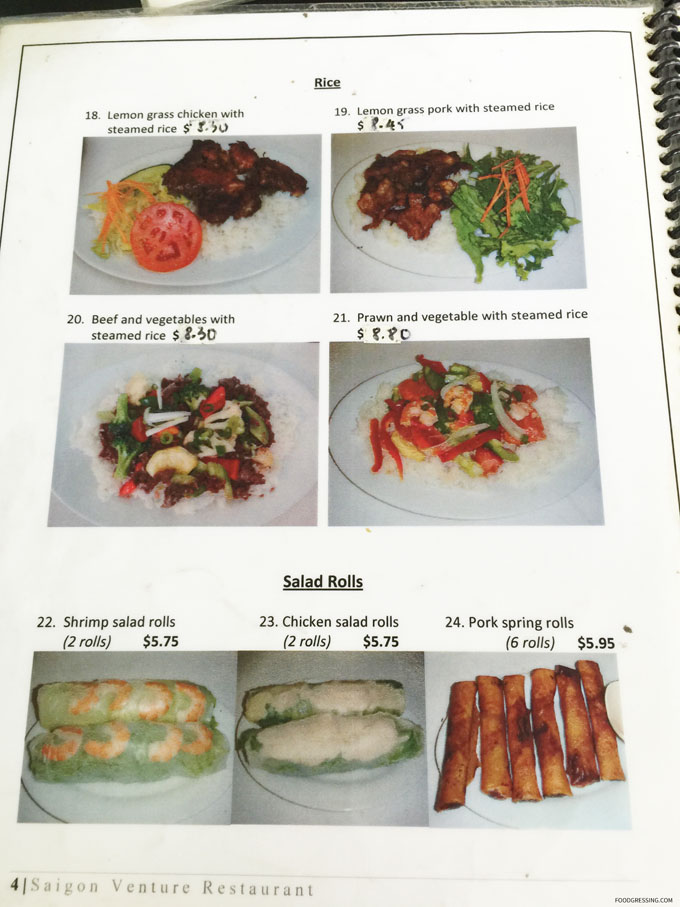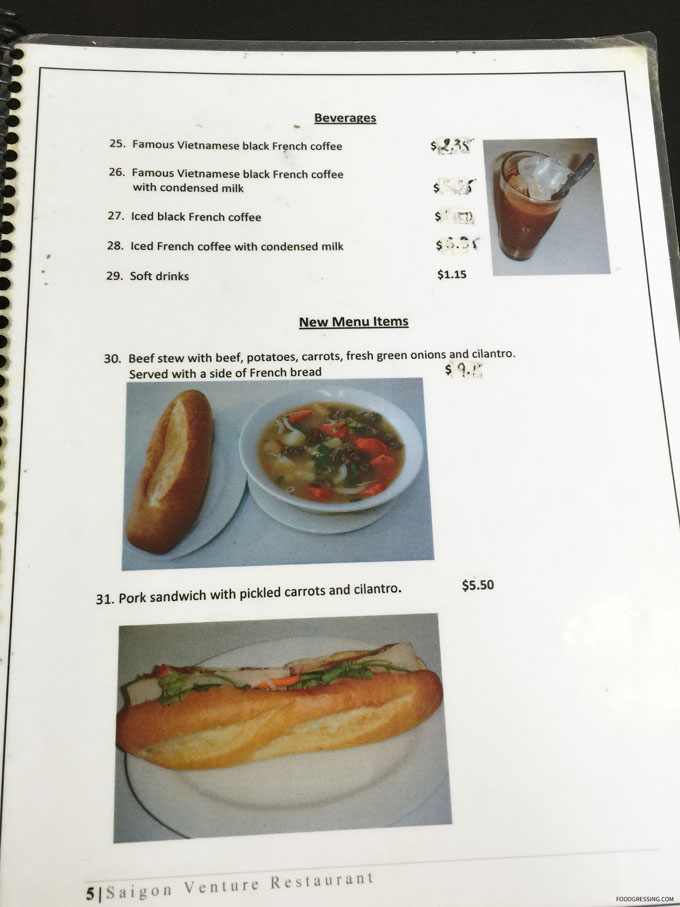 What I Tried
On my recent visit, I got a large beef ball noodle soup ($7.75).  Portions were quite reasonable for the price.  The clear, light broth was  flavourful and apparently they do not use MSG.  The beef balls were really bouncy and the number of beef balls given was good.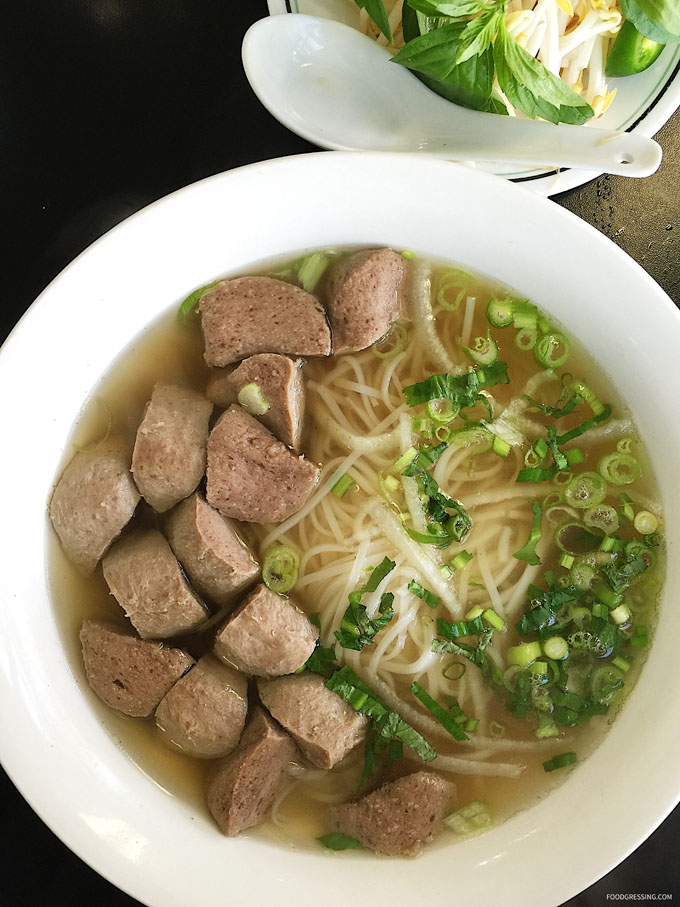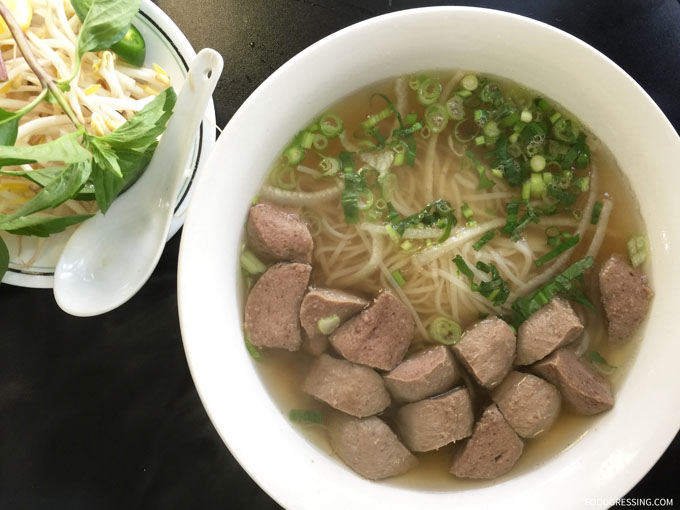 My friend had the grilled, minced pork on rice vermicelli.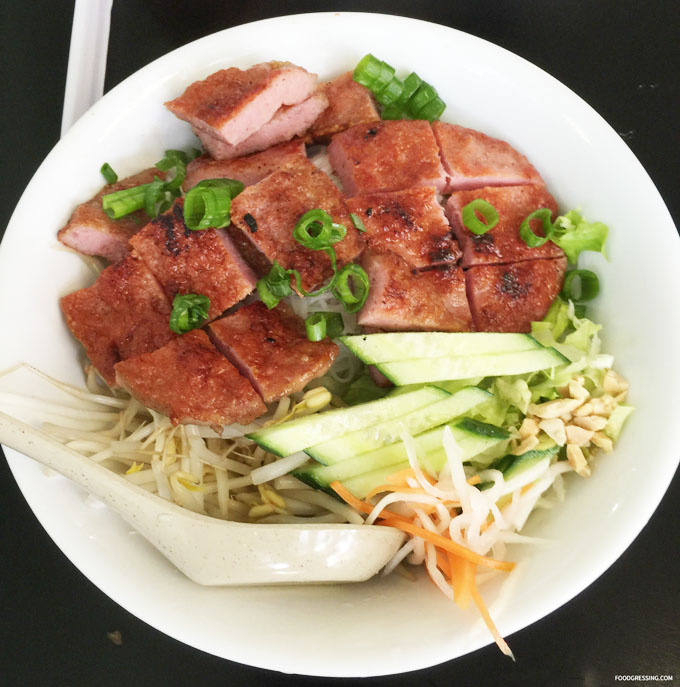 Overall Impression
While I would have liked to have more items for this review, Saigon Venture didn't impress me enough for a revisit.  Food was OK for the taste, quality and price.  Nothing to complain about but nothing to write about either.  If I were to dine-in, I'd prefer the Vietnamese restaurants on Davie which have a more comfortable, modern interior.  Rating: 3/5