Back in May, I was collaborating with the Robson Business Improvement Association to showcase some top Robson foodie spots. One restaurant on Robson that I have enjoyed dining at in the past is Ebisu, part of the Kamei Group of Japanese restaurants. For the collaboration, I decided to feature one of their sashimi platters, the Iceblast.
Disclosure: All food in this review was complimentary. Opinions are my own.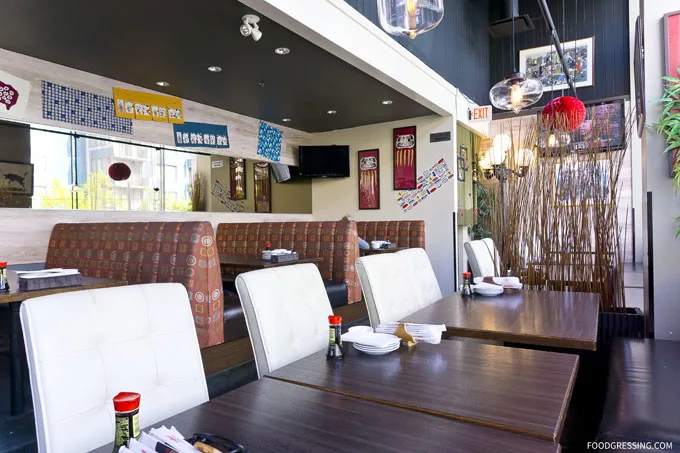 The Iceblast comes with fresh Japanese scallops (5), sweet amaebi prawns (2), wild sockeye salmon sashimi (4), tuna belly toro sashimi (4), spicy tuna sashimi (5), and fresh oysters (6) with homemade cocktail sauce. Priced at $49.95, the platter is presented on dry ice. The theatrical part or "ice blast" is when the server adds water to the dry ice at tableside to produce smoke.
Check out my Instagram video of the smoke from the dry ice:
After all the smoke clears up, you can see quite a beautifully arranged platter with glistening and skillfully cut sashimi. The sashimi were good quality and lended to a clean taste. I enjoyed the tuna belly toro and spicy tuna sashimi the most from the rich taste and buttery texture.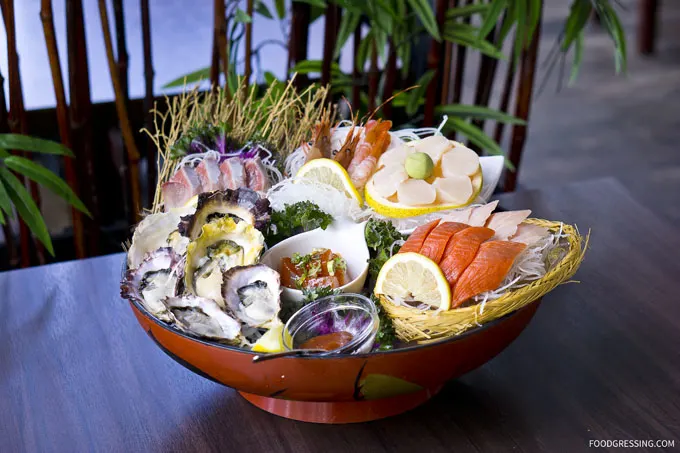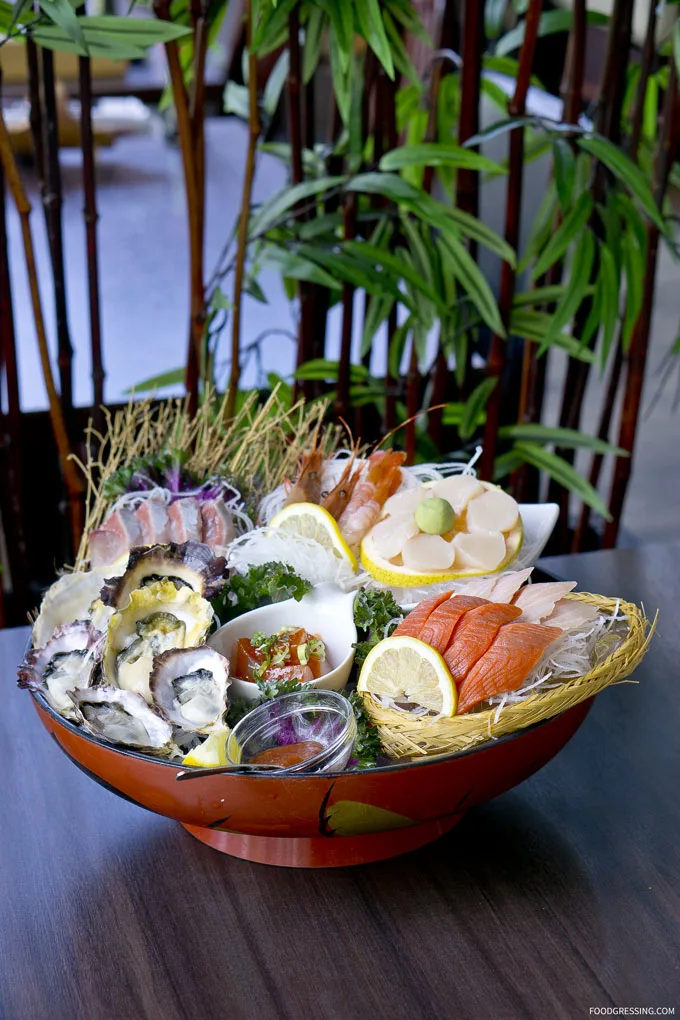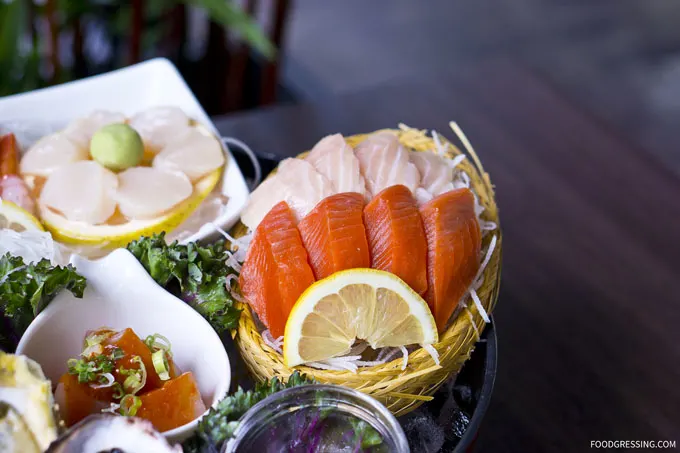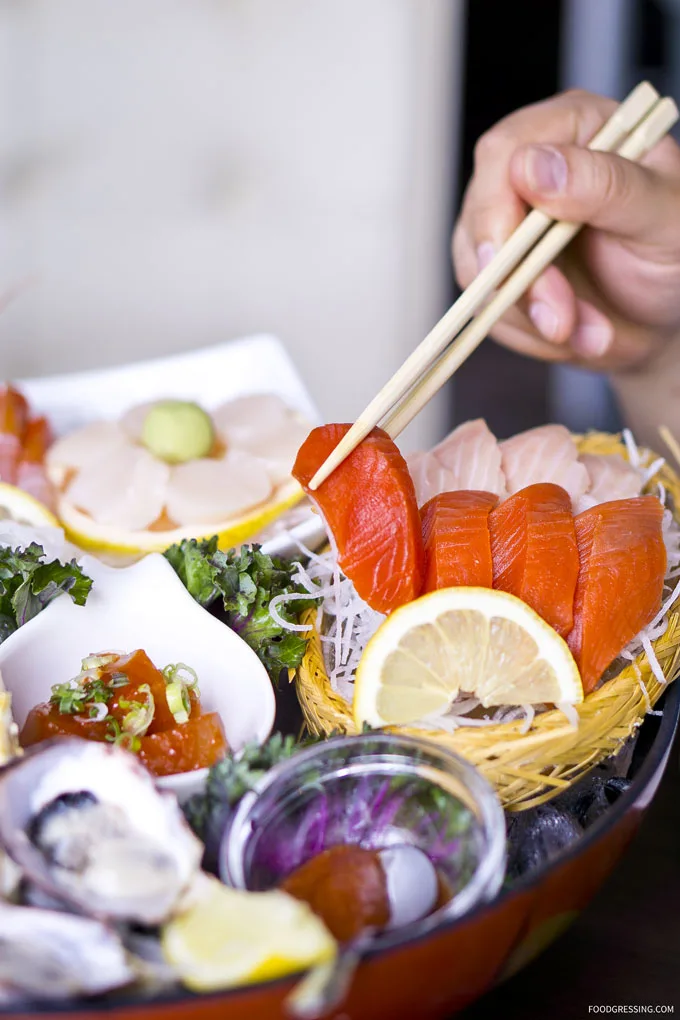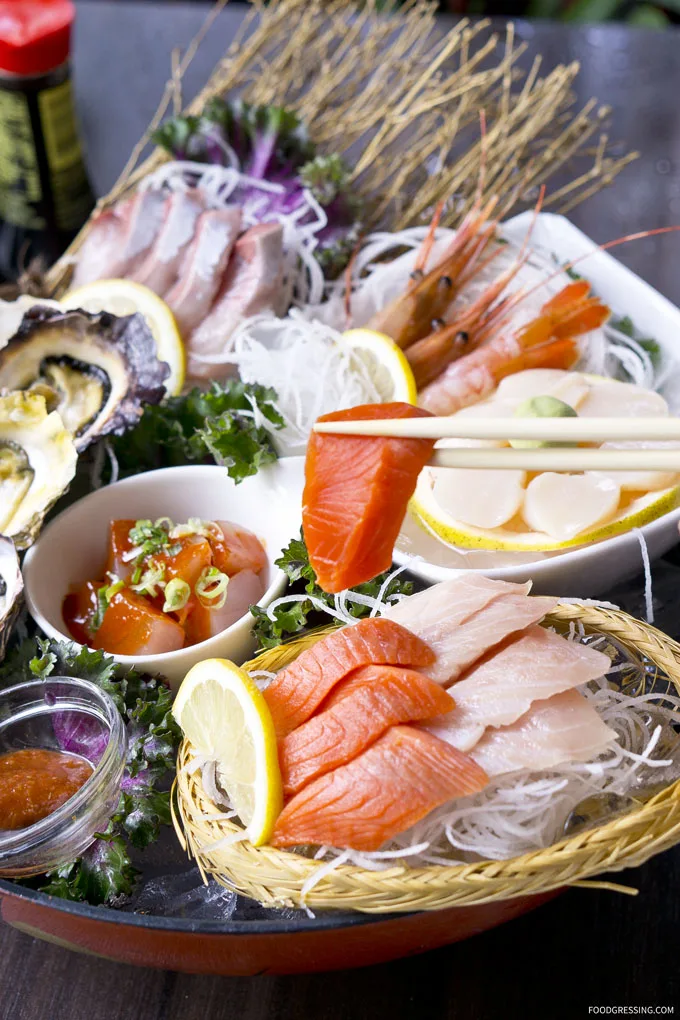 I found it really neat that they arranged the Japanese scallops in a flower pattern on a lemon slice with a ball of wasabi in the middle.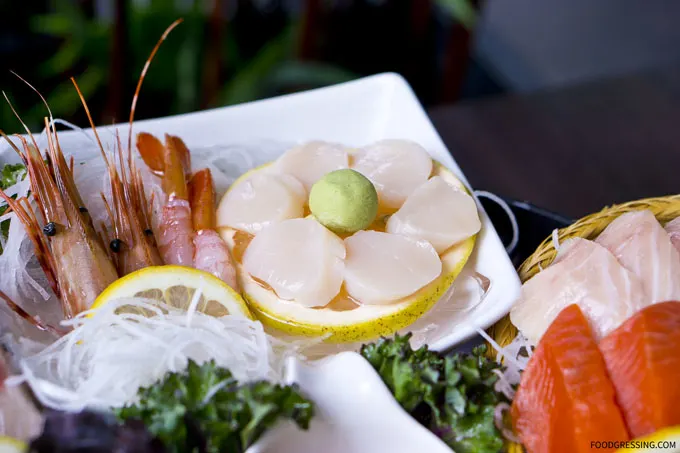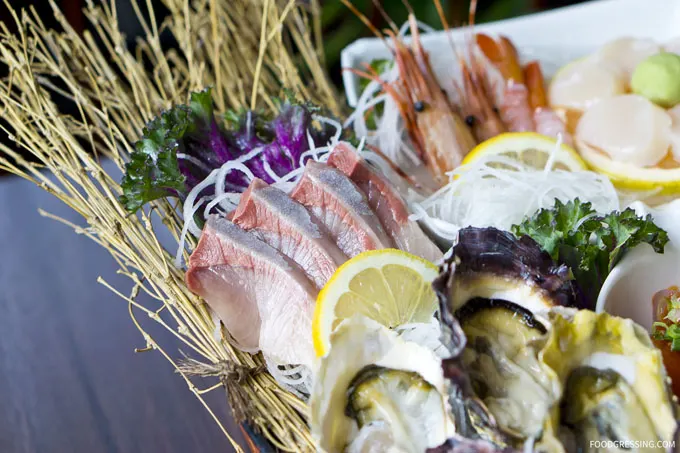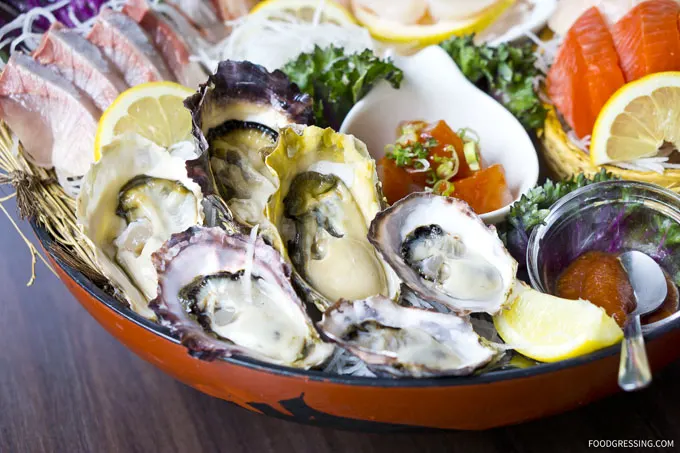 Overall Impression
The Iceblast seems to be best enjoyed with a group of people. I'd order it again in the future for a party of 2 or more. Just a note: according to the server, the dry ice only comes with the platter on the weekends. Rating: 4/5
Website: www.ebisu.ca