In this throwback review (circa October 2015), I'll be sharing my experience visiting one of the food stalls inside Byward Market Square in Ottawa. Walking through the building, I noticed one particular vendor, Le Casablanca, which was a bit more exotically decorated and serves healthy Moroccan cuisine.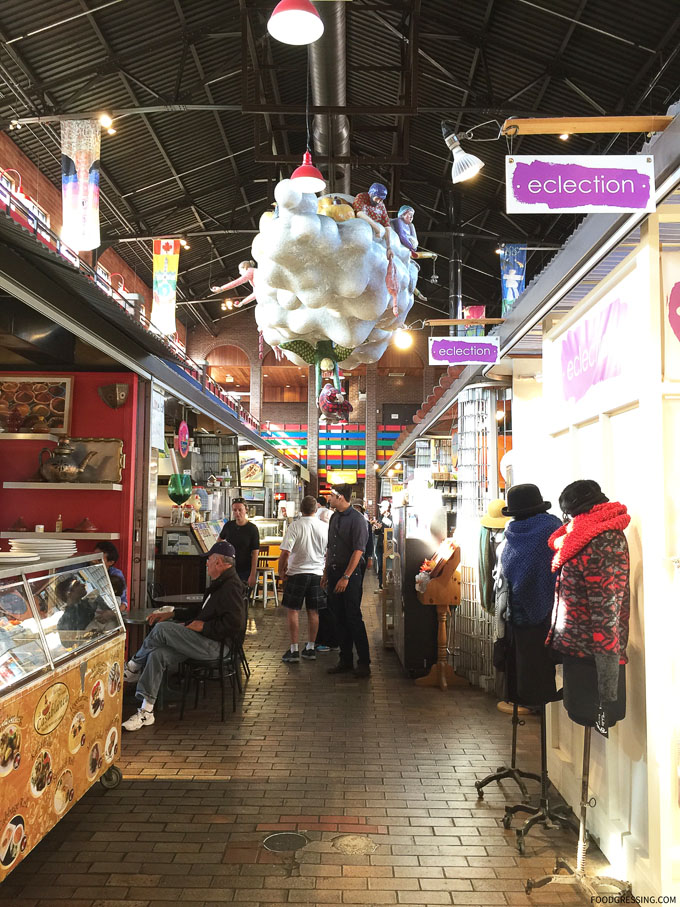 I was particularly drawn to their display case of food which made my mouthwater with how good the food smelled. The display featured lamb shank, merguez sausages, kofta balls, and stuffed eggplant.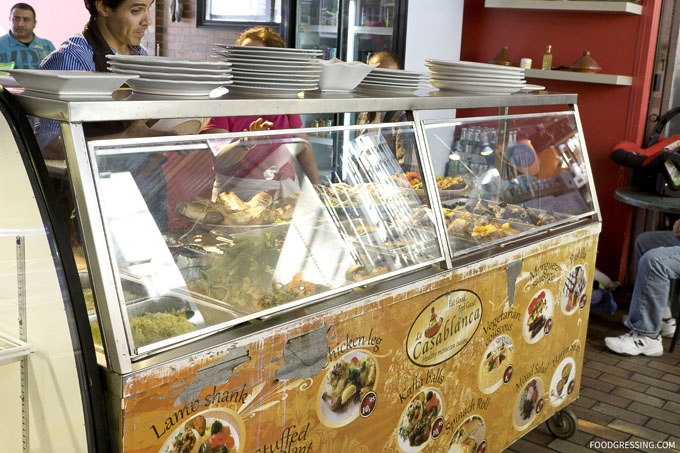 As an eggplant lover, I was definitely drawn to their stuffed eggplants. They looked very home-style and delicious!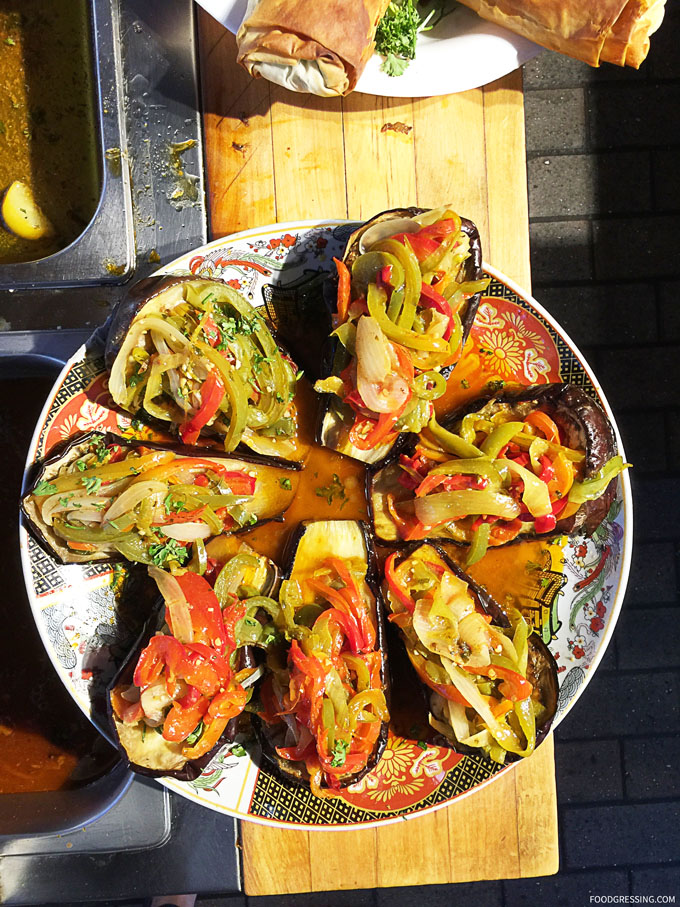 The restaurant had a casual, relaxed atmosphere. I liked how some of the banquettes were covered with vibrant decorative fabrics and throws.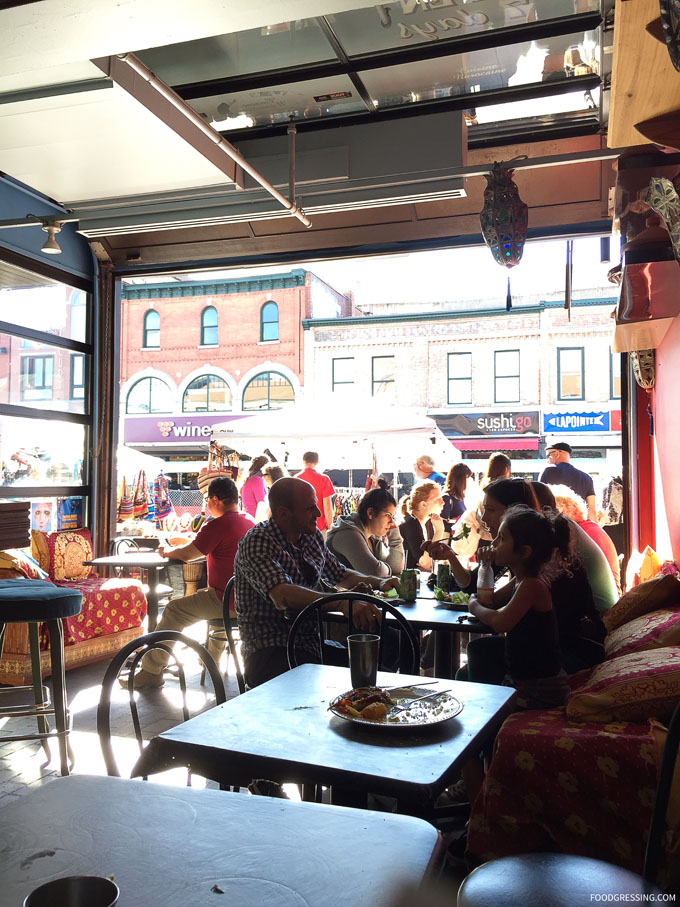 On the menu are a variety of appetizers, main platters, daily specials, drinks and desserts. The food is taken from the display case and then re-heated on order from what I saw.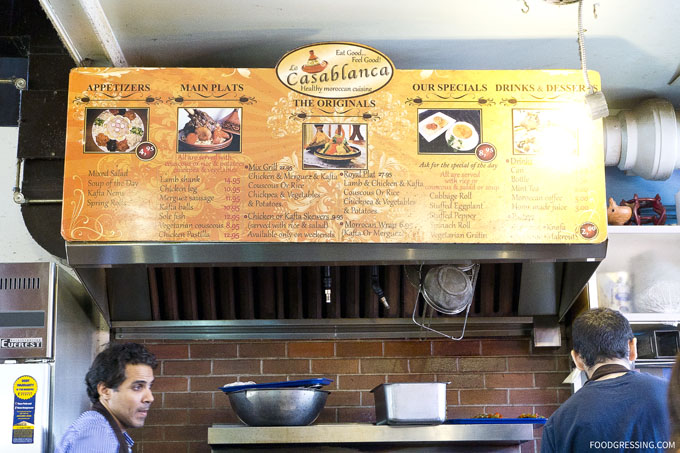 We went with a lamb shank platter ($14.95) which comes with chickpea, vegetables and choice of couscous or rice and potatoes. The lamb shank was tender and fell off the bone easily.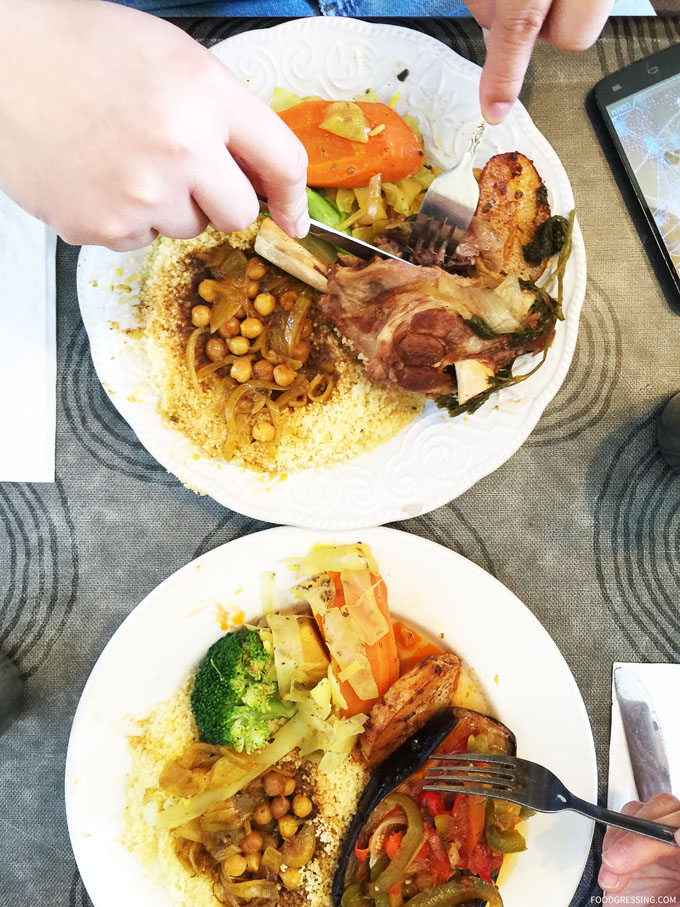 And of course, a stuffed eggplant platter ($8.95) which drew me in to try them in the first place. I opted for the couscous and salad as sides.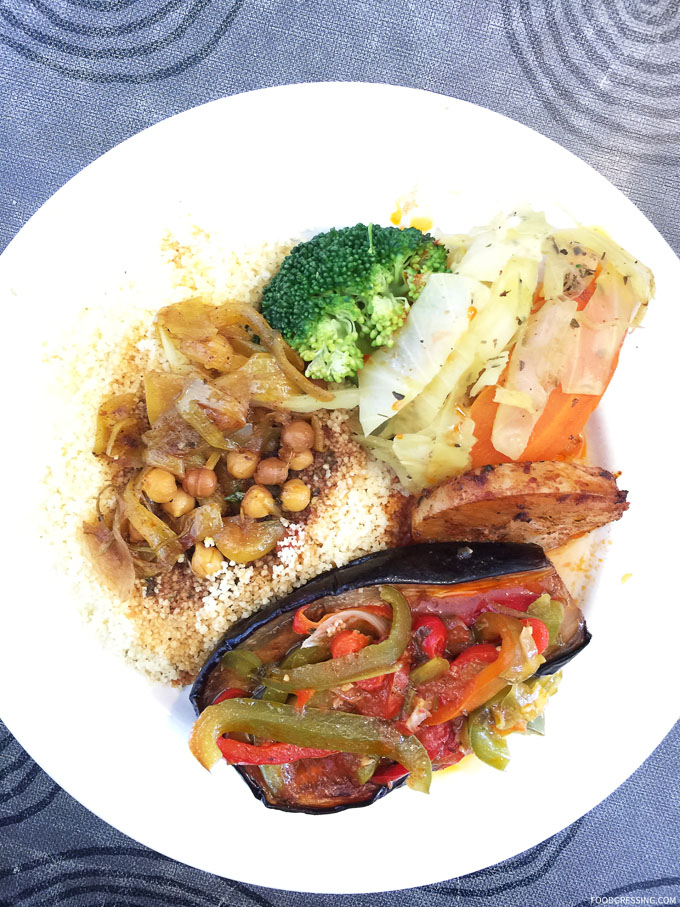 While I liked the home-style feel of the cooking, I did find it to taste a bit bland. Looking at a few other reviews, other people have commented the same about the food at Le Casablanca. One review did stand out to me by saying that, "Moroccan food can taste bland to some people as the focus is more on aroma rather than spicing up the taste." When I did Google "Morroccan food bland," I did find quite a few search results on that. In most cases, it seems that Western palates have found some Morroccan food served to be underseasoned. However, there were a few comments that authentic Morroccan food is supposed to be lighter in taste.
Overall Impression of Le Casablanca
The food we tried at Le Casablanca was light in taste but probably more authentic. Since the food is just reheated on order, Le Casablanca is closer to a fast food place. Rating: 3/5
Website: www.lecasablancaottawa.com