Hi everyone!  I hope you had a lovely Canada Day yesterday.  In the spirit of all things great and Canadian, here's a throwback review of my visit to Beavertails in Ottawa's Byward Market.  The Beavertails there is just a kiosk at the corner of George and William Streets and is probably one of the oldest Beavertail locations in Canada.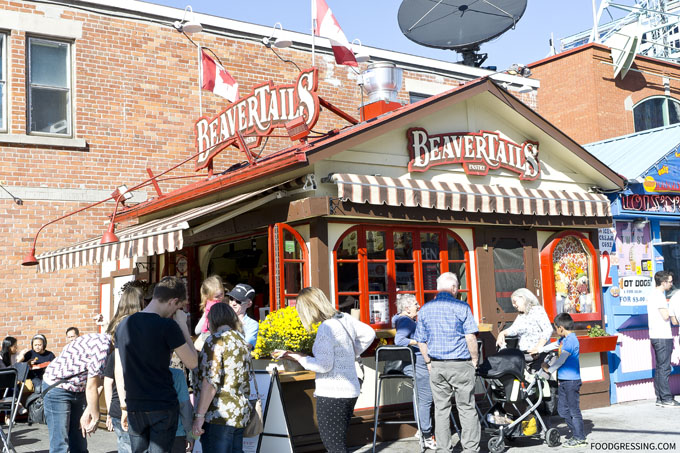 For those who may be unfamiliar, Beavertails are fried dough pastries which are individually hand stretched and flattened to resemble a beaver's tail.  They are then topped with sweet toppings like cinnamon, sugar, banana, chocolate hazlenut spread and more.  The only part about Beavertails that I would say is healthy is the fact that it is made with whole wheat dough.  The rest of the toppings are certainly decadent.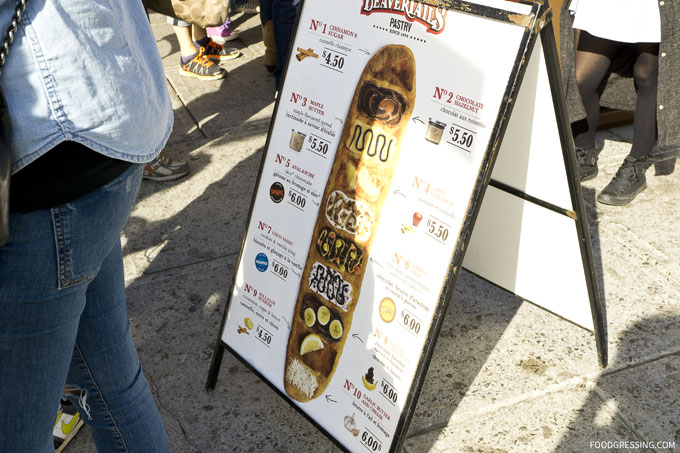 My family and I shared the Maple Butter and Avalanche Beavertails.  Firstly, the dough was very warm, thin and nicely crispy on the outside and chewy on the inside.  Next, both flavours tasted like what was noted.  I found the Maple Butter to have a nice balance of maple and butter flavours.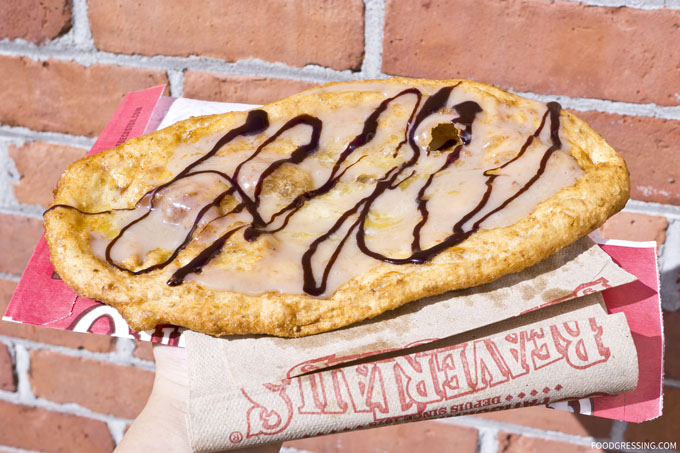 The Avalanche had Skor cheesecake spread which was caramely and chocately in flavour and crunchy in texture.  I personally liked the Maple Butter more which was more as the Avalanche was a bit too sweet for my liking.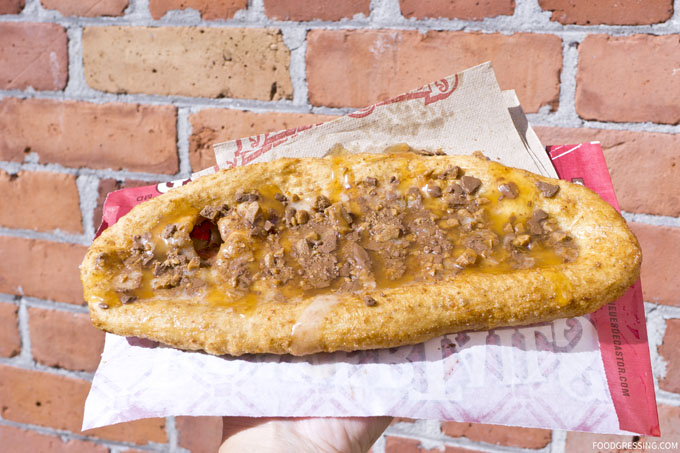 Overall Impression 
I thought the dough was perfect for the Beavertails I tried.  The Maple Butter tasted the best for me.  Next time, I'd be interested in trying a savoury option: garlic butter and cheese.  Rating: 3.5/5
Website: www.beavertails.com