Newly opened last month on Robson Street is Rice and Noodle, a budget-friendly, casual eatery serving Asian-style rice and noodle dishes. I had heard about their opening through Instagram and was curious about their menu. In the last month, I visited Rice & Noodle for both dine-in and takeout. Here's a look at my experience.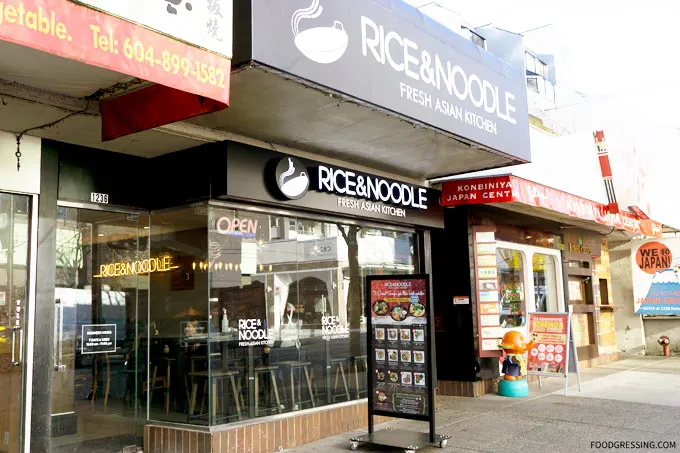 Disclosure: None of the food in this review were complimentary. Opinions are my own.
Rice and Noodle Menu
On the menu at Rice and Noodle are fast-food style, MSG-free Asian dishes at affordable prices. You'll find Thai staples like pad thai, green curry, red curry and tom yum soup; Japanese noodle dishes like yakiudon; Chinese dishes like chowmein and kung pao chicken; and Chinese-Malaysian fusion noodle soup bowls like laksa. Some of their dishes are noted to be gluten-free. Their current menu has 13 dishes available priced around $10-$11. They also have family combos to feed 3, 4 or 5 people as well as a small selection of sides (like spring rolls, gyoza and more).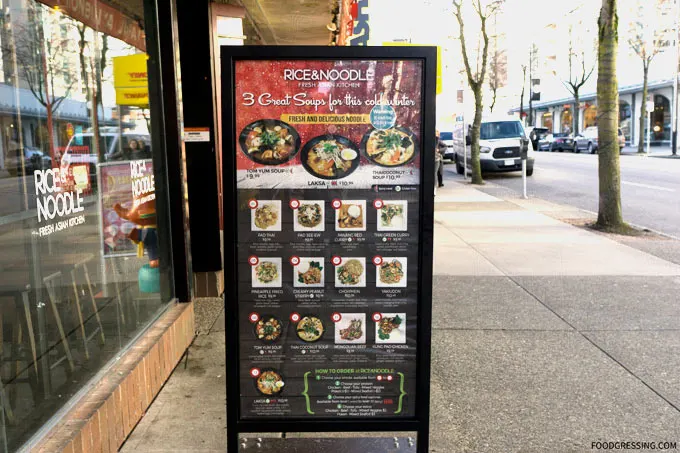 The entrees are customizable for choice of protein including chicken, beef, tofu, mixed veggies, and seafood (extra). You can also choose your spiciness level available from level 1 (mild) to level 10 (spicy). If you're feeling extra hungry, you can also opt to have extra protein as well.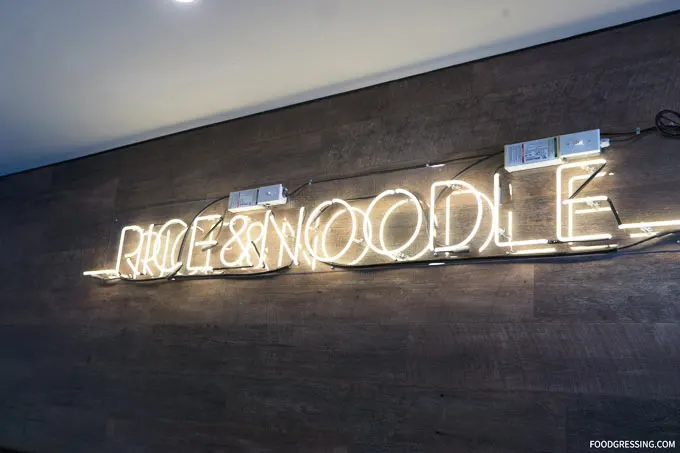 Ordering Process
You will need to order at the front, have a seat and the food is brought out to you when ready. The interior is minimal but clean and spacious. There is a mix of cozy banquettes, booth seating and a high top table.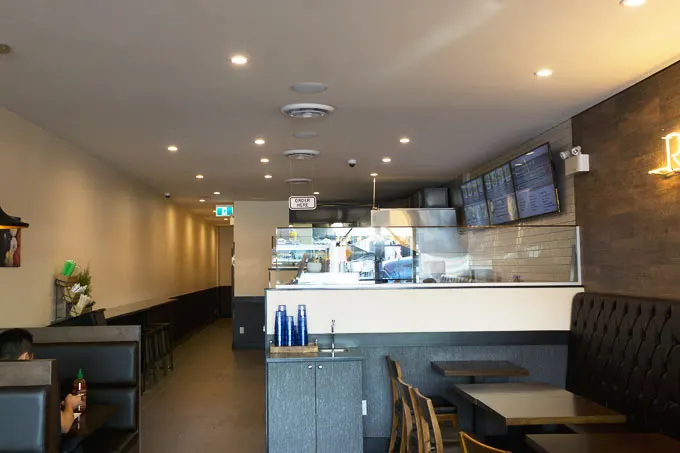 What I Tried
On my first visit, I ordered quite simply a laksa ($10.99) with extra seafood (+$3). The laksa had a curry coconut broth, rice noodle, broccoli, carrot, onion, tofu, zucchini topped with bean sprouts, boiled egg, and cilantro. I was impressed with the quality of the ingredients and the amount given was reasonable for the price. The curry coconut broth was very good; it might be on the thinner side compard to other places but I liked that it wasn't too rich or oil. Their broth has such a great flavour that it's the kind where you want to drink it in the end.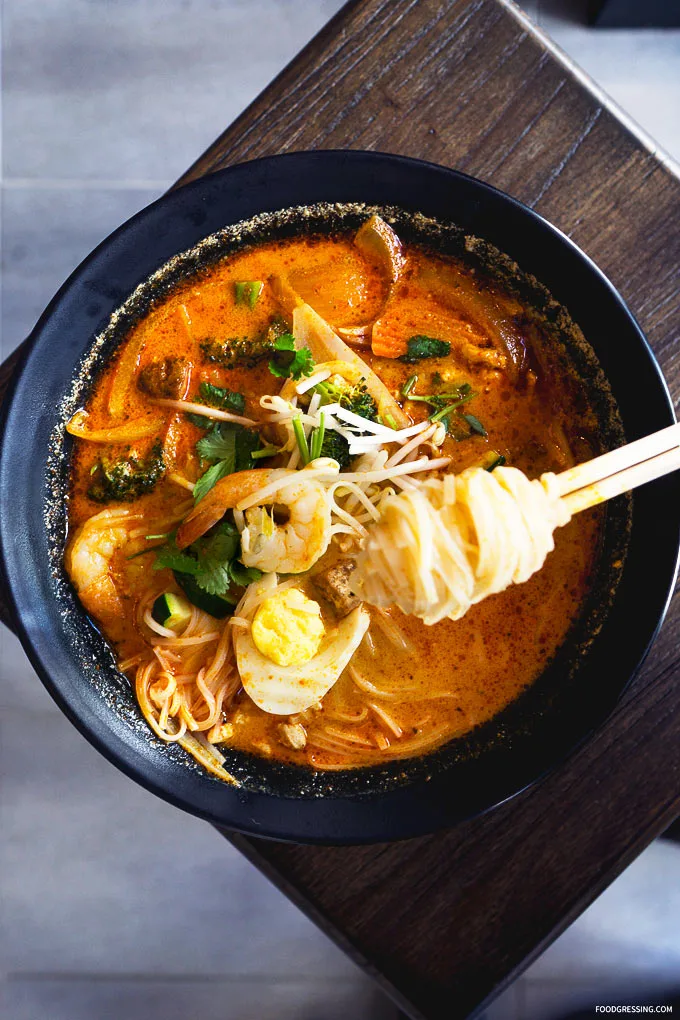 And because I enjoyed the laksa so much, I ordered it again via foodora. In the takeout version, they keep the broth separate from the rest of the ingredients. Still very delicious, and perfectly comforting for these cold, snowy days.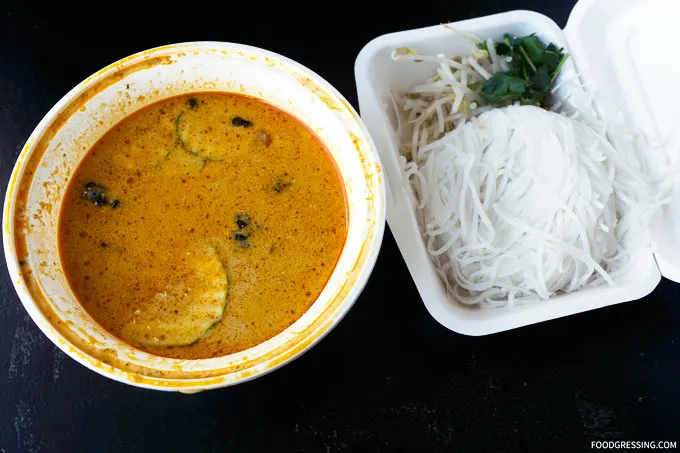 I also ordered a pad thai for takeout and thought the noodles were quite al-dente while the dish had pretty good flavour. I normally don't have pad thai in-restaurant or for takeout but Rice and Noodle's version was good.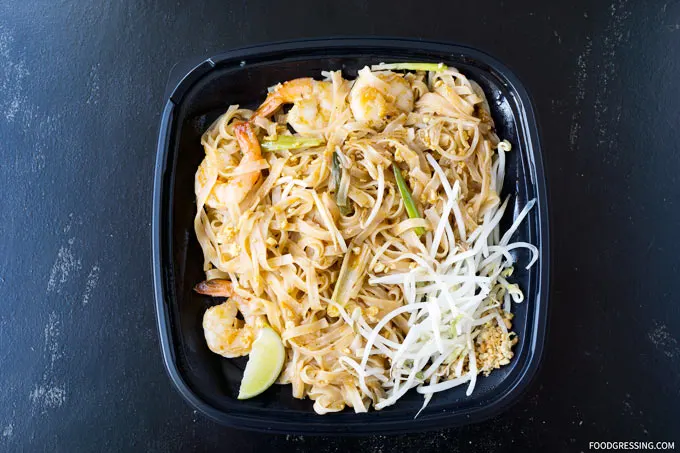 Overall Impression of Rice and Noodle
In general, I enjoyed Rice and Noodle's dishes with fresh ingredients as well as good portions, pricing and flavour with being reliant on MSG or chemical preservatives. I'd definitely be interested to return either for dining in or takeout. Rating: 4/5
Rice and Noodle
Address: 1236 Robson Street, Vancouver
Website: ‎thericeandnoodle.com