Prestons Restaurant + Lounge at the Coast Coal Harbour Hotel is a destination for modern casual dining in Coal Harbour. Led by Executive Chef Justin Paakkunainen, Prestons serves Pacific Northwest cuisine using local and seasonal ingredients with service for breakfast, lunch, dinner, and Happy Hour. I was recently invited for a media tasting of their Feast for $35 menu which is available until March 31st. Here's look at what you can expect from the menu.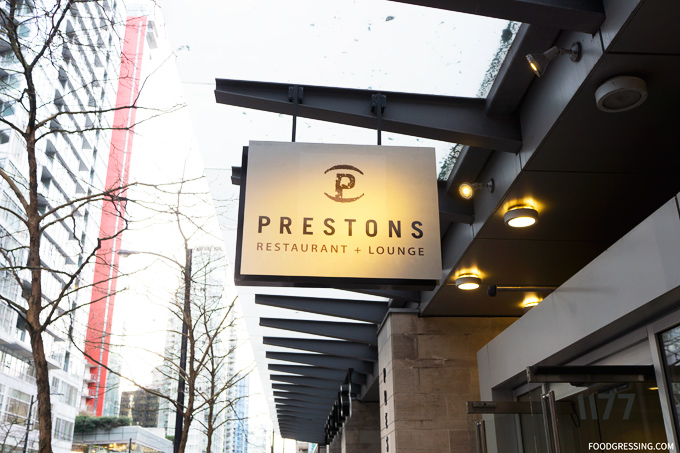 Disclosure: All food and drinks in this review were complimentary. Opinions are my own.
Modern Lounge
With dim lighting and spacious booth seating, Prestons boasts a modern and intimate ambiance. I like how the wall art light fixture radiated a reddish tone rendering a cozy atmosphere.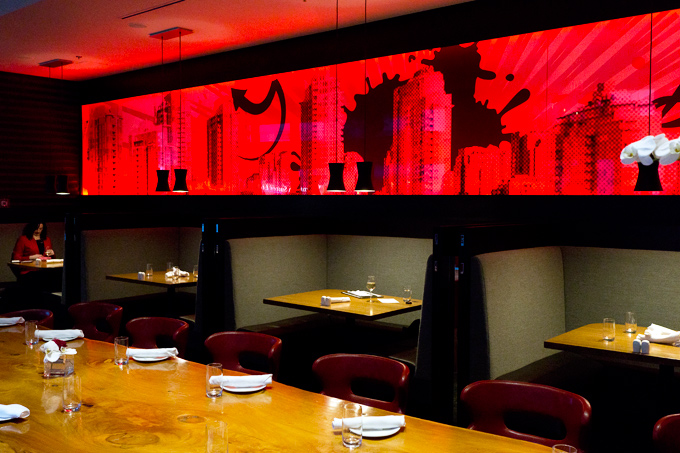 There is also another seating area closer the kitchen which is available for dining or private parties.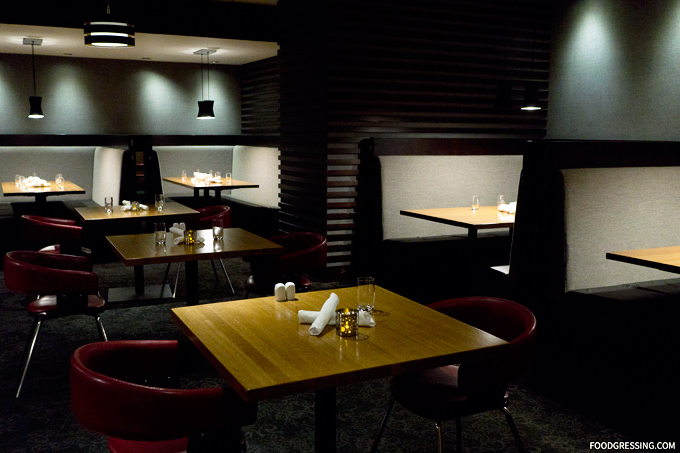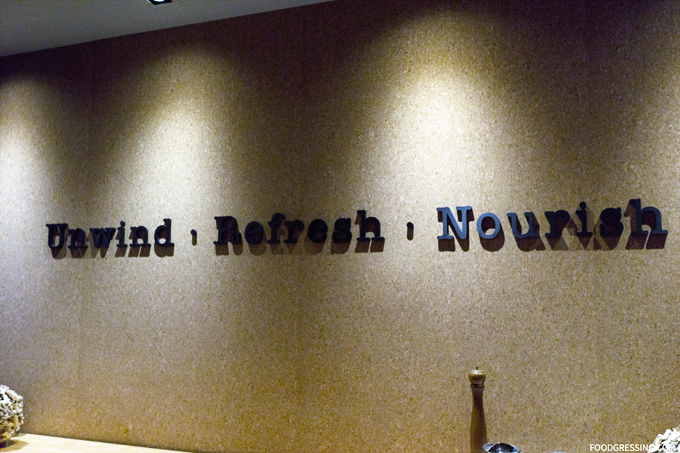 Feast for $35 Menu
The three-course Feast for $35 Menu features Westcoast-inspired dishes. Some of them even incorporate Japanese-elements which makes sense as Coast Hotels is a part of the APA Hotel Group, the largest hotel network in Japan.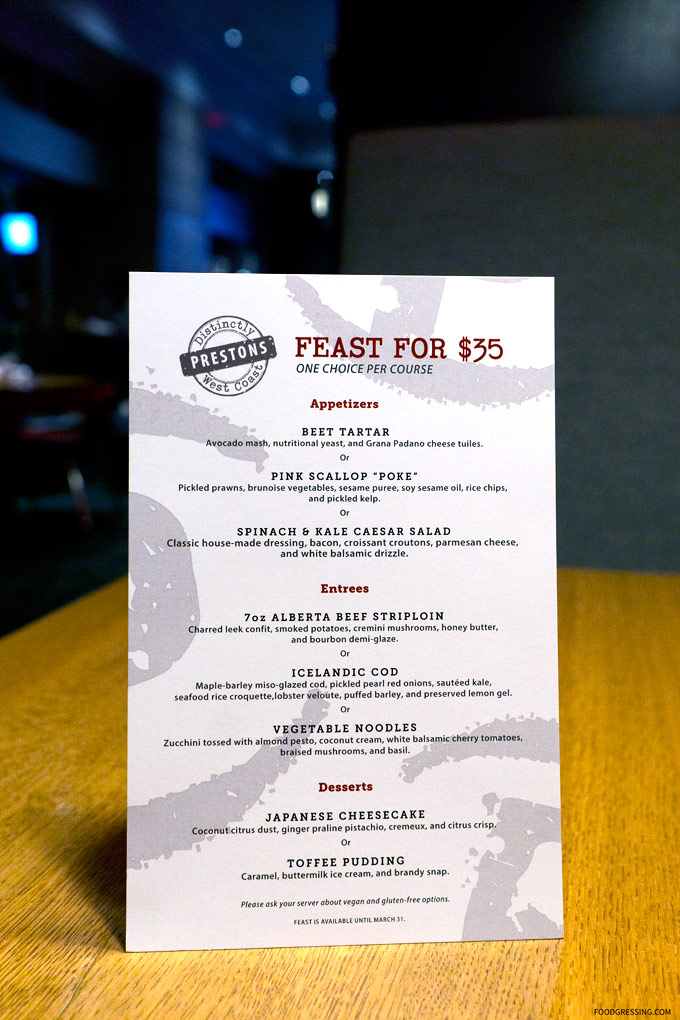 Appetizer: Pink Scallop "Poke"
For the appetizer, I went with the pink scallop "poke" featuring pickled prawns, brunoise vegetables, sesame puree, soy sesame oil, rice chips, and pickled kelp. I really enjoyed the tangy flavours of the dish to stimulate the appetite. The rice chips had an amazing crunchy texture and were very delicious.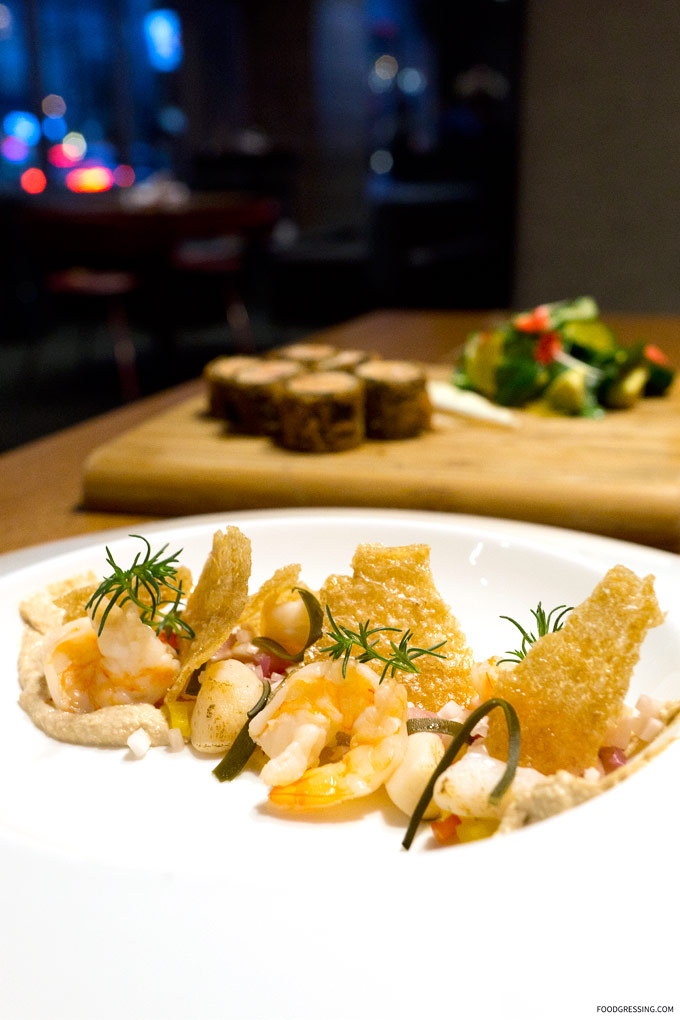 Entree: Icelandic Cod
The Icelandic Cod features a meld of West-Coast & Japanese-influences like the Maple-barley miso-glaze. There were also three scrumptious seafood rice croquettes with perfectly, golden brown and crispy exterior. The dish also came with pickled pearl red onions, sautéed kale, lobster veloute, puffed barley and preserved lemon gel.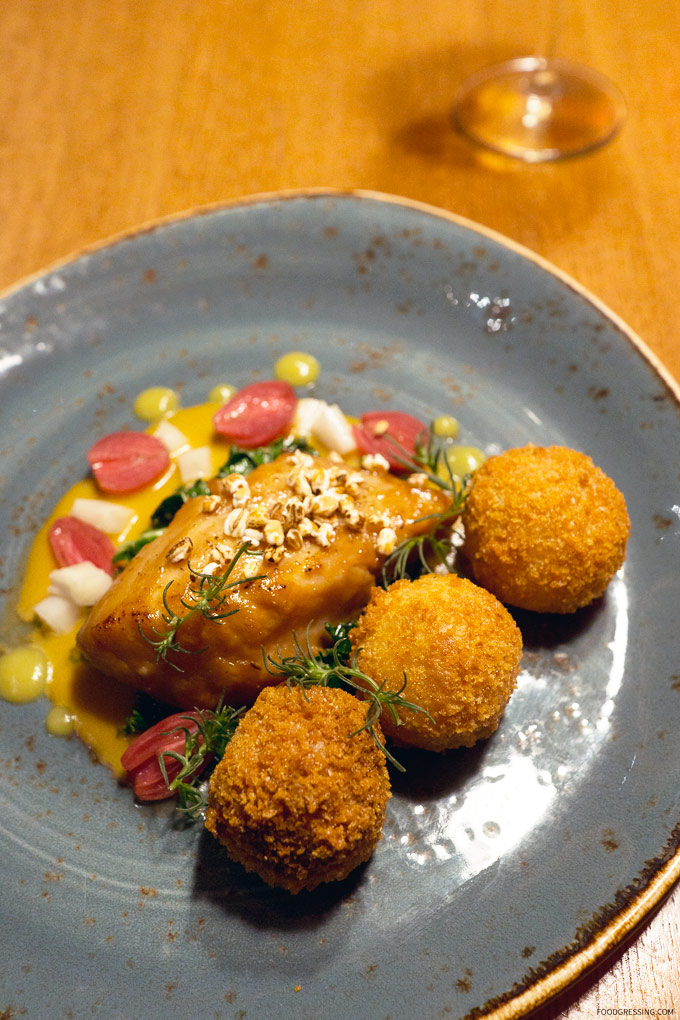 Dessert: Japanese Cheesecake
For dessert, I enjoyed a light and fluffy Japanese cheesecake pieces with coconut citrus dust, praline pistachio, cremeux, and citrus crisp.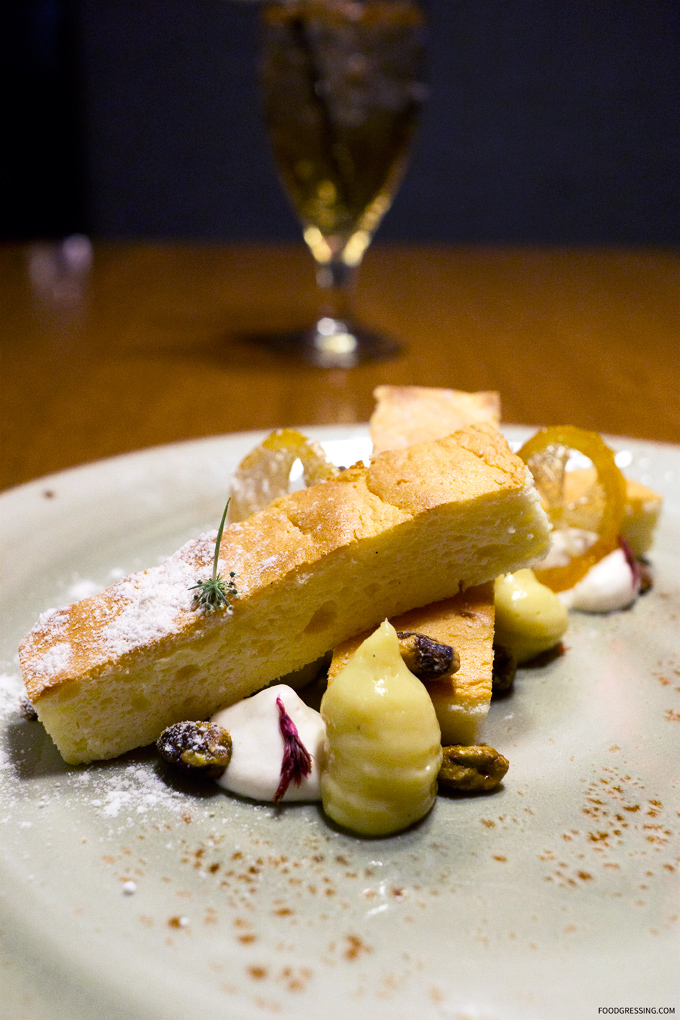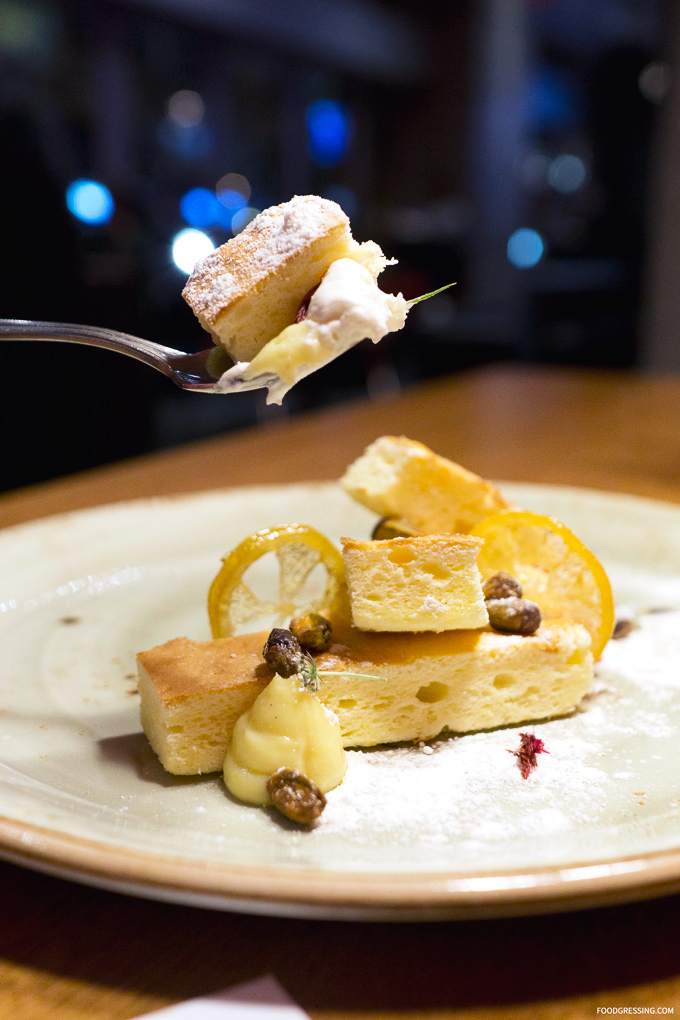 Overall Impression
What surprised me about the meal was the innovative Westcoast dishes incorporating Japanese elements. I appreciated the creativeness and value from the Feast for $35 menu. Check it out before it ends March 31.
Prestons Restaurant + Lounge
Address: 1177 W Pender St, Vancouver, BC
Website: ‎http://dev.prestonsrestaurant.ca/vancouver/