I recently attended the media launch of the newly revamped Pirate Pak and White Spot Kids app (see post here).  This certainly got me in the mood to revisit White Spot so my family and I went to their location on West Georgia for dinner this weekend.
Disclosure:  I was provided a White Spot gift card to use as media.  Part of the meal was paid for by the gift card.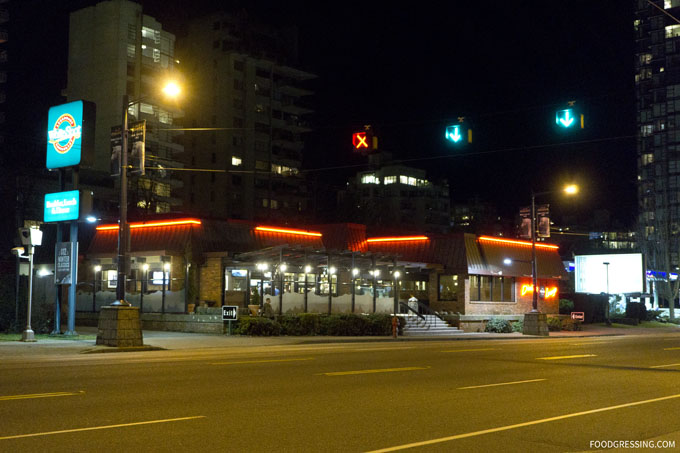 The West Georgia White Spot is in a prime Downtown Vancouver location that is close to Stanley Park.  They have their own parking lot where customers receive free parking.  The restaurant wasn't very busy during our late dinner.  The dining room appeared to be well-maintained.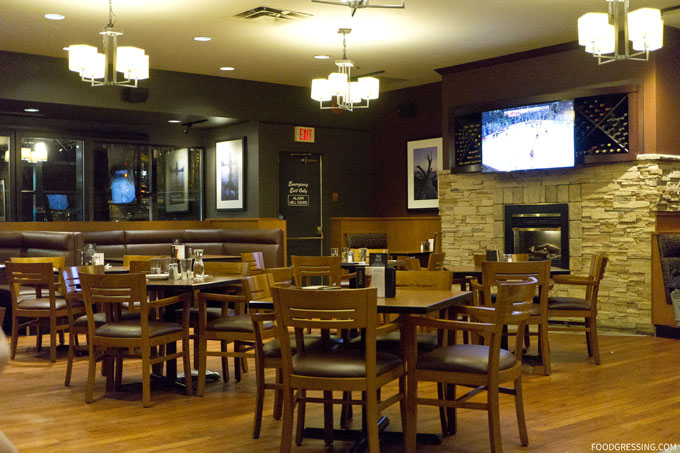 What We Tried
For our late dinner, we had the following:
Legendary Burger ($11.99)
Sriracha Portobello Veggie Burger ($13.99)
Pirate Pak ($7.49)
The Legendary Burger is a classic, solid choice at White Spot.  It has a traditional 1/4 pound beef burger with signature Triple "O" sauce and a pickle.  That patty with the signature sauce is oh-so-tasty.  The fries were also spot on being crispy and golden.  The coleslaw was a bland and I could do without it.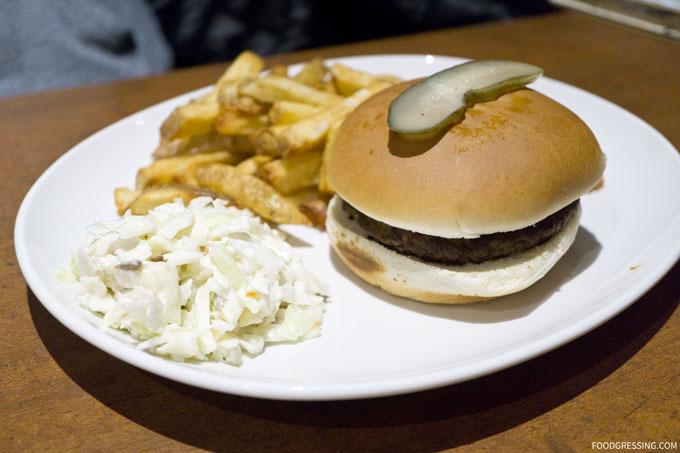 The Sriracha Portobello Veggie Burger had a chargrilled veggie burger with Sriracha goat cheese, sauteed Portobello mushrooms, pickled onions, tomatoes, lettuce and mayo.  I thought that the veggie burger was melt-in-your-mouth delicious.  We had a Caesar salad side which was very light and could use a bit more dressing.  The lettuce seemed fresh and crunchy on bite.
I ordered the newly revamped Pirate Pak for my son with cheese pizza, grapes, apple juice and chocolate ice cream.  My son actually enjoyed the Legendary Burger more than the cheese pizza.  I found the cheese pizza to have quite a reasonable amount of cheese and the crust was nicely crispy on the outside.  The selection of grapes was mostly sweet but there were a few that were sour.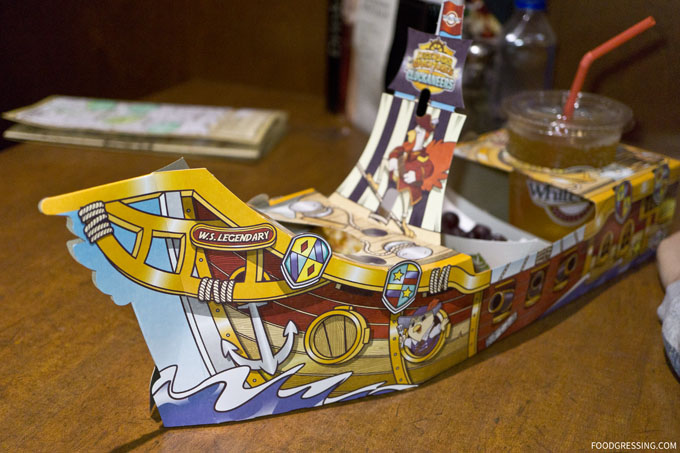 The chocolate ice cream had a nice chocolate flavour.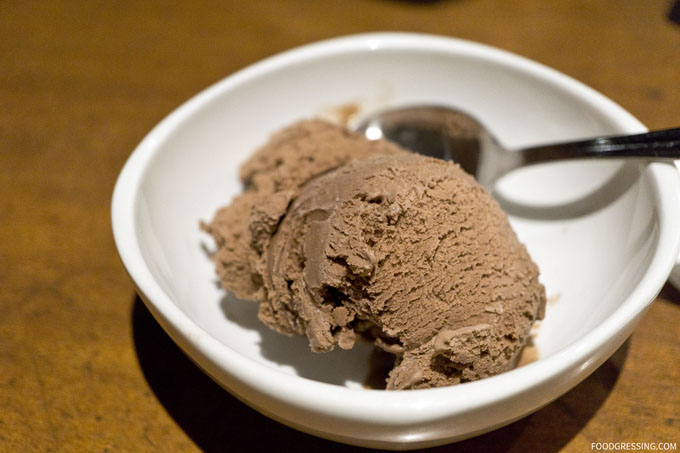 This past Family Day in BC, White Spot launched this new, interactive Pirate Pak which comes with a Treasure Map.  For more information, see my post here and my Youtube demo below.
Overall Impression
White Spot is always a "spot-on" for family-friendly dining at reasonable prices, taste and quality.  The Legendary Burger is always a solid choice.  Looking forward to my next visit to White Spot!  Rating: 4/5