The Hot Chocolate Festival is in full swing so have you tried any of the participating hot chocolates yet? Yesterday, my friend and I visited Thierry Chocolaterie Patisserie Cafe to try out one of their participating hot chocolates.
We went with the "59 – Taste of Peru" – a hot chocolate which is made with Marañón Chocolate's unique Fortunato #4 (a 68% dark chocolate from Peru). On the side was a beignet and a No. 4 chocolate tablette.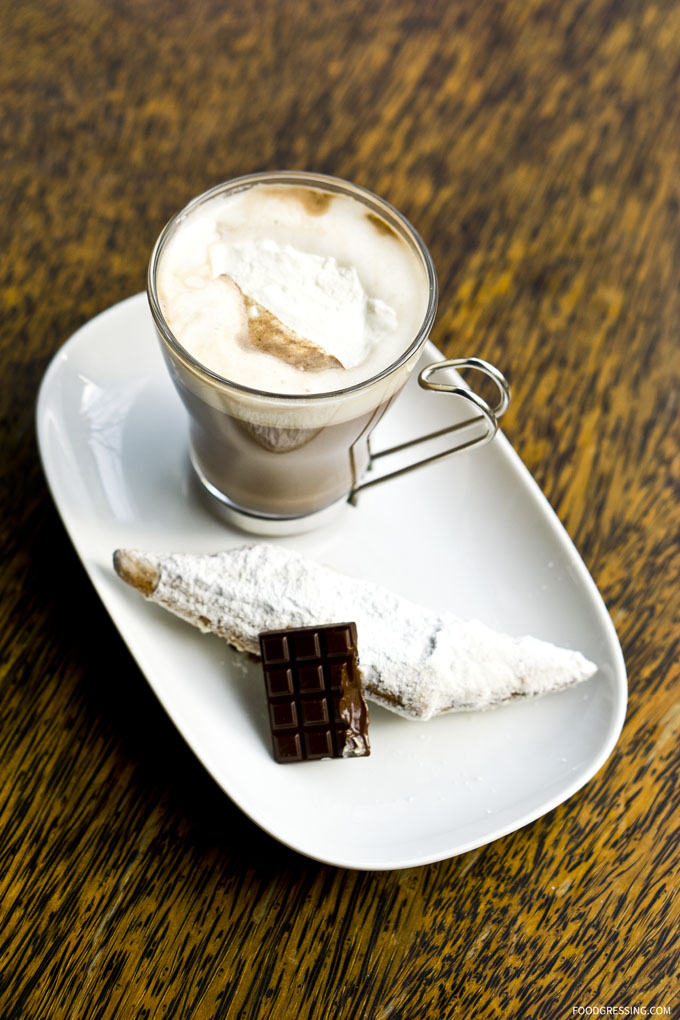 The hot chocolate was pretty good starting with a nice, frothy texture. It was very drinkable and not overly rich. The mini chocolate tablette was a fun touch. The beignet was warm, crisp and crunchy on the outside, and chewy on the inside. I thought there was an appropriate amount of powdered sugar on top. I really don't like it when there's too much and you end up with a mess of powder. The presentation of the hot chocolate was just OK; there are prettier ones like the "Memoirs of Geisha" from Temper Pastry.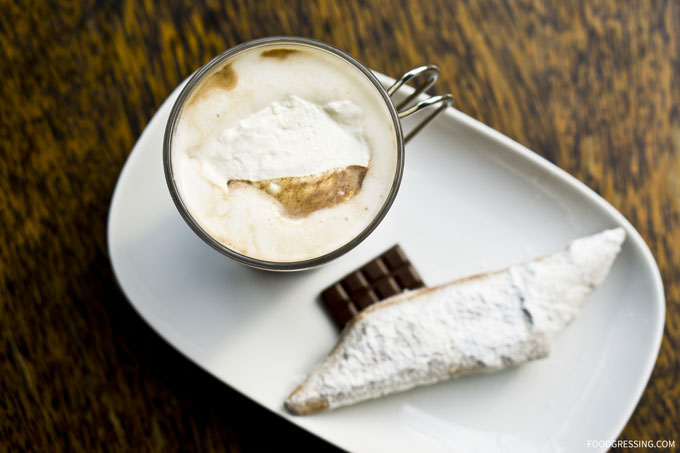 Overall Impression of Thierry's "59 – Taste of Peru"
#59 was a chocolaty though not overly rich hot chocolate. The beignet and chocolate tablette was nice additions on the side. I would give it an overall rating of 3.5/5. Check out my previous visit to Thierry here for Macaron Day.
For more reviews on the Hot Chocolate festival, follow the tag Hot Chocolate Festival.
Website: www.thierrychocolates.com