The Daily Catch is known as a seafood market in Vancouver offering 100% sustainable seafood.  But did you know that their Denman location also operates as a Fish and Chip Kitchen?  This past summer, I decided to try some of their prepared food offerings.  Here's a look at how it went.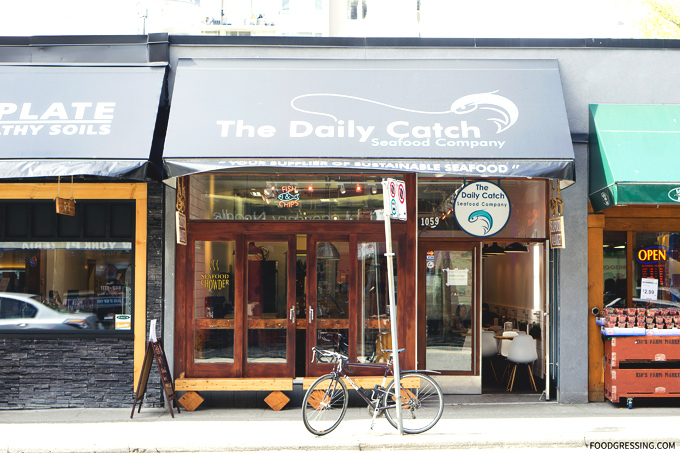 All of the hot food offered by the Daily Catch is also 100% sustainable.  Fish and Chips can be enjoyed as one piece or two pieces and come with chips, coleslaw and tartar.  They also serve a Baja Style Fish Taco and Boston and Manhattan Style Clam Chowders.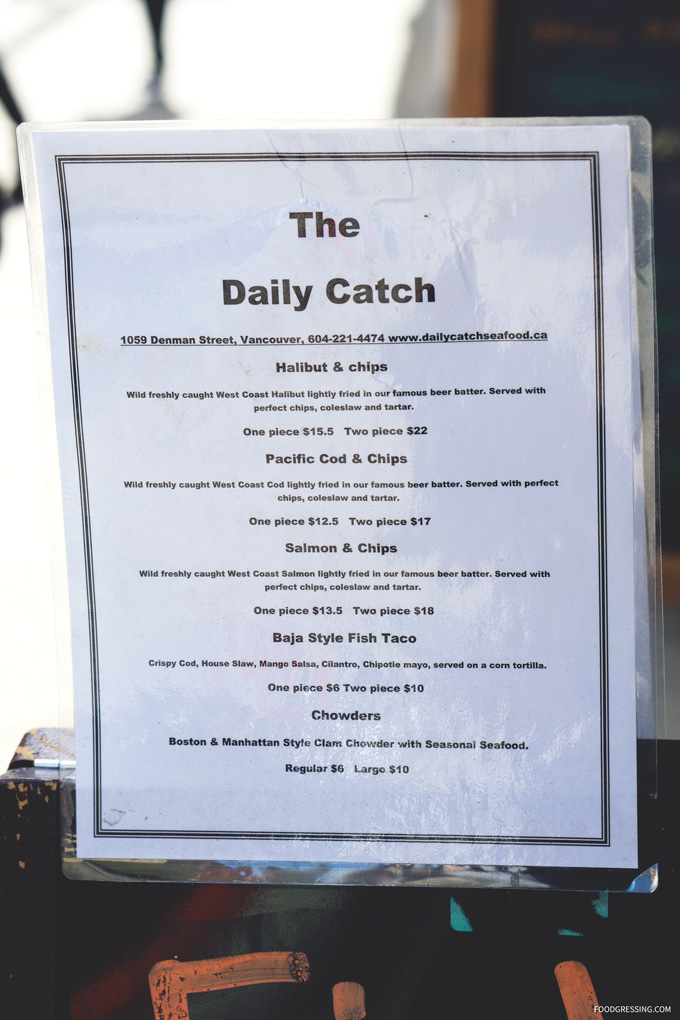 Interior & Service
The interior was minimal but functional with a mix of small dining tables, high top tables and seating by the window.  How it works is you place your order at the counter, they give you a number and food is brought to your table.  The food took about 15 minutes as the fish and chips were freshly fried.
What We Tried
Note:  None of the food was complimentary.  This review was done anonymously.  Opinions are my own.
The Fish and Chips were OK overall.  I thought the fish mostly had a nice, golden brown exterior (one part might have been a bit too dark).  The batter was crispy and the fish was tender.  The coleslaw wasn't particularly flavourful in my opinion.  I think Go Fish on Granville Island has the best coleslaw with Fish and Chips.  The fries could have been crisper and could have used more seasoning.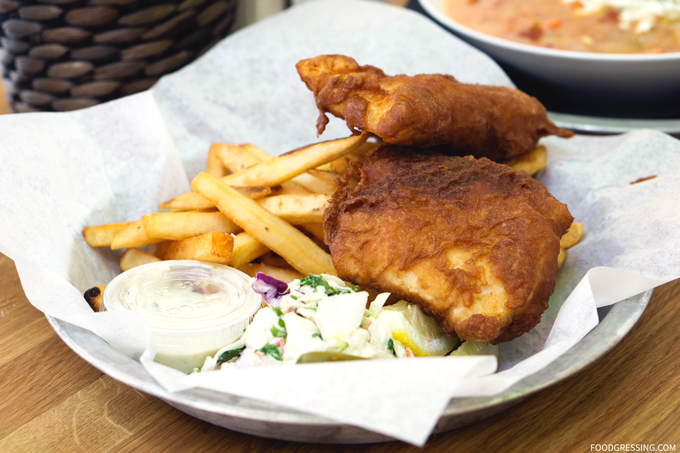 The Manhattan Chowder was also just OK with a reasonable amount of ingredients.  A good balance between tomato and clam flavour.  The soup wasn't too thick nor too thin.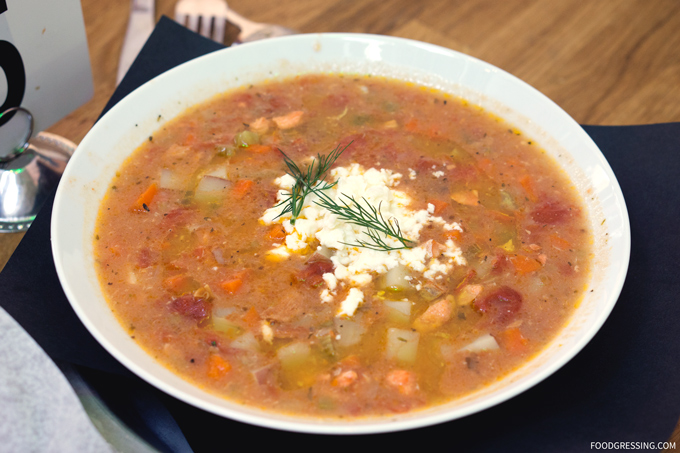 Overall Impression of The Daily Catch
It was interesting to see that Daily Catch serves prepared hot food in addition to being a seafood market.  I thought the Fish and Chips and chowder we tried were mostly standard and nothing really to write home about.  I'd still be OK with returning in the future as there aren't too many Fish and Chips options in English Bay.  Rating: 3.5/5
The Daily Catch
Address: 1059 Denman Street, Vancouver, BC
Website: dailycatchseafood.ca‎