They say the way to win someone's heart is through his or her stomach. Here are the best romantic restaurants in Vancouver (in my humble opinion) which have beautiful settings for a lovely night out or serve up some sexy food for a date night in.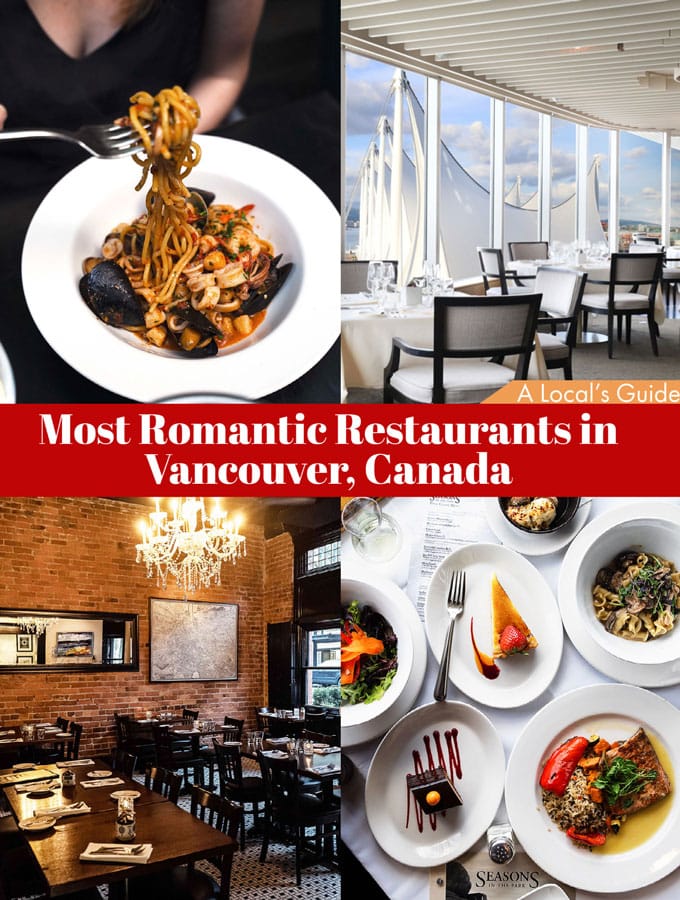 You'll find some expected choices as well as some not-so-expected ones in this list. I will also be updating this list as new ideas come up.
Water Street Cafe (Gastown)
With cobblestone streets, vintage street lamps, and historic buildings, Gastown is one of the best neighbourhoods for a romantic outing.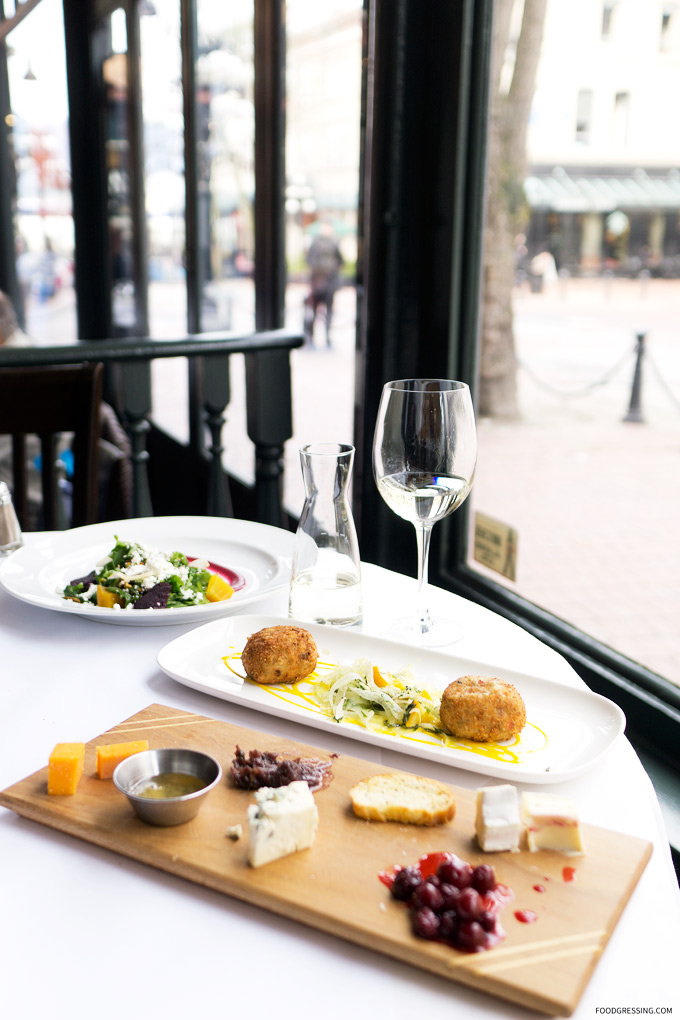 Stop by Water Street Cafe (300 Water St, Vancouver), a longstanding Vancouver restaurant, known for their Pacific Northwest menu with Italian influences. I highly recommend their pasta!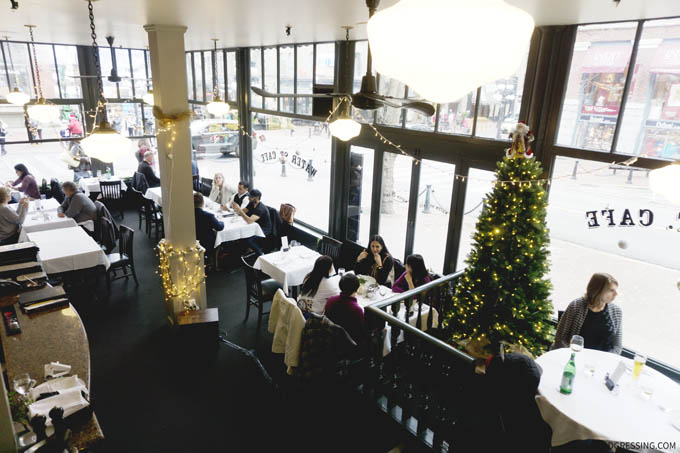 The dining area boasts a view of the Historic Steam Clock. Also check out their 2nd floor which offers live musical performances by local artists.
Torafuku (Chinatown)
Torafuku (958 Main Street, Vancouver) in Vancouver Chinatown serves up some sexy modern Pan-Asian cuisine with bold and vibrant flavours. Not to be missed are their inventive, Asian-inspired cocktails like Oriental Beauty and O My Sake.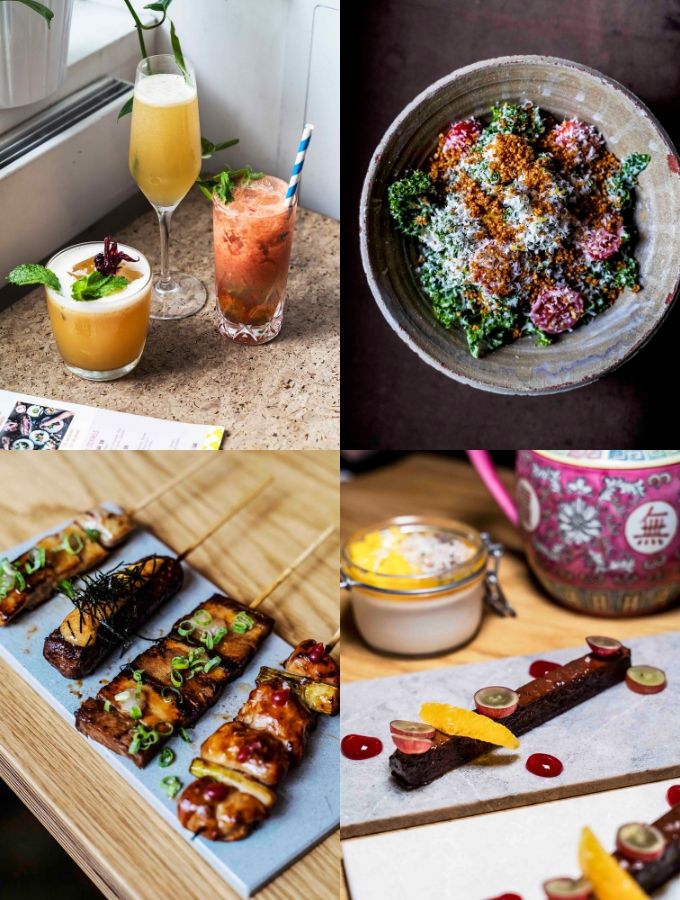 Their dinner service makes for a great date night spot with cozy booths, dim lighting and a stellar service.
Their takeaway and reheat meal kits from Torafuku make for a great date night at home. Imagine such mouthwatering meals like pork belly bao kit for 2, beef noodle soup kit for 2, duck vermicelli kit for 2 and so forth. Their food holds up well as take home kits and tastes restaurant dine-in quality.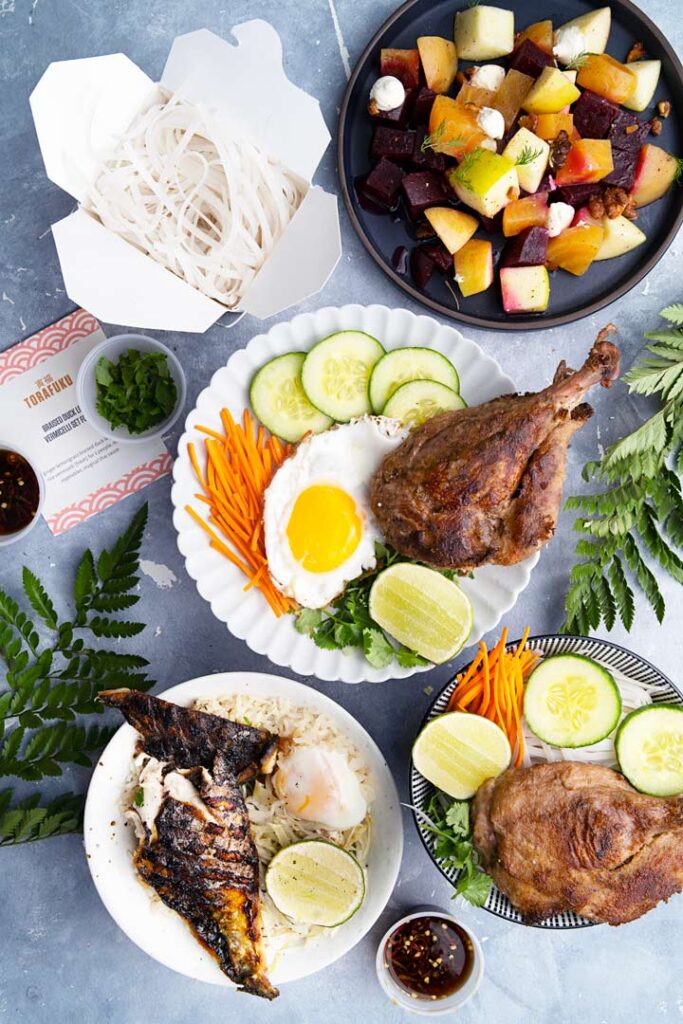 Jules Bistro (Gastown)
Paris is known as the City of Love and Jules Bistro (216 Abbott Street, Vancouver) in Gastown exudes a charming, romantic French atmosphere that makes you feel like you're there.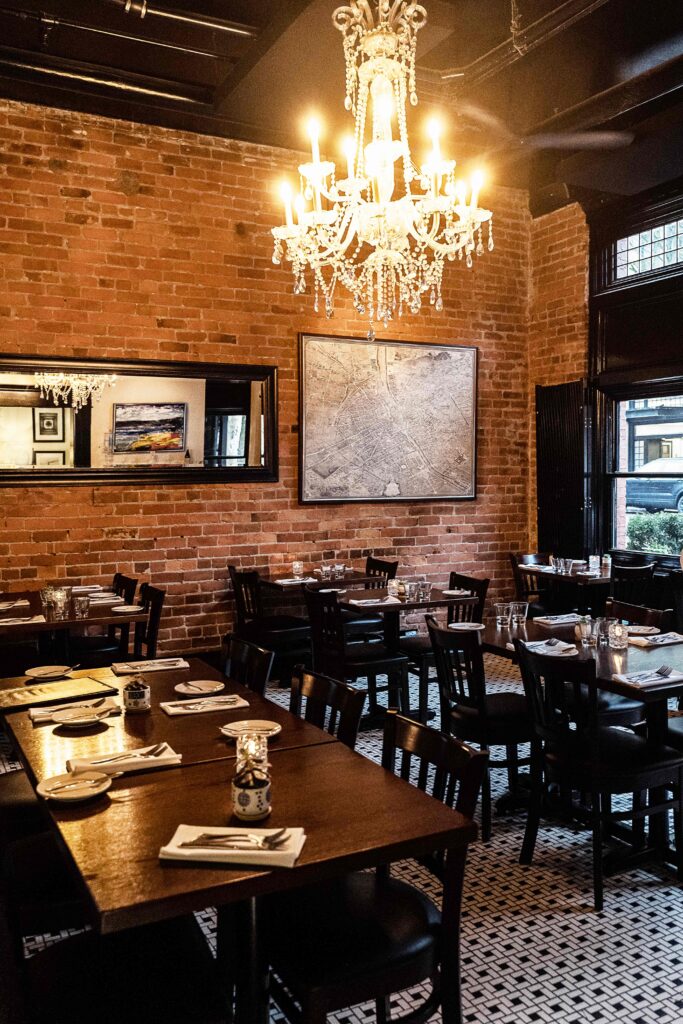 This authentic French bistro has been around since 2007. They offer a menu that melds the flavours of France with a West Coast style, offering up authentic, traditional French dishes and daily specials all using fresh, local ingredients at affordable prices.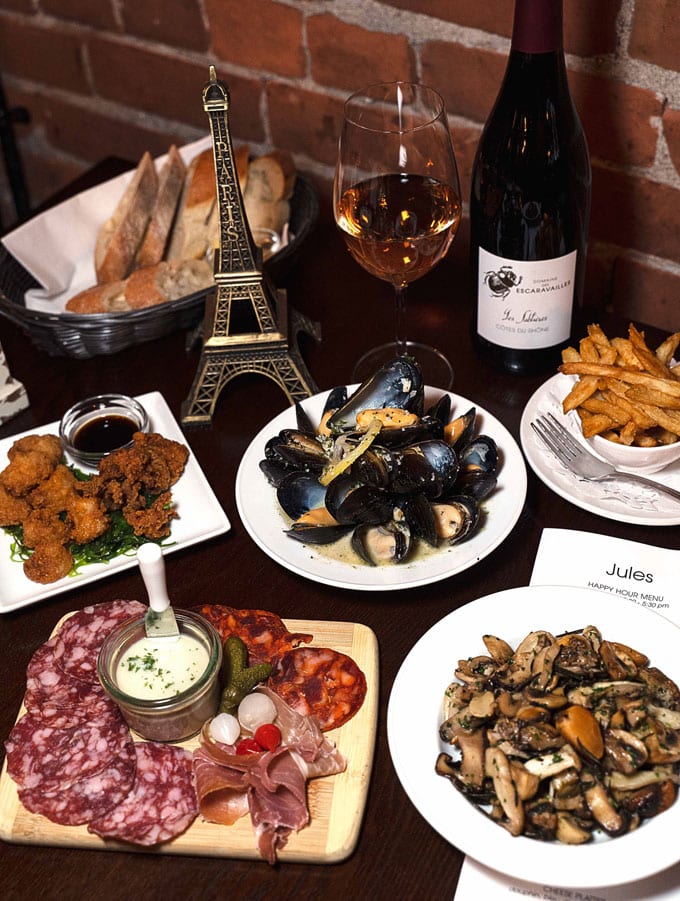 Moltaqa Restaurant (Gastown)
Moltaqa Restaurant offers a romantic, Moroccan escape in Gastown with a menu of healthy and flavourful Moroccan fare.
The ambiance takes you to Marrakesh with beautiful mosaic tiles, overhanging lanterns and vibrant artwork.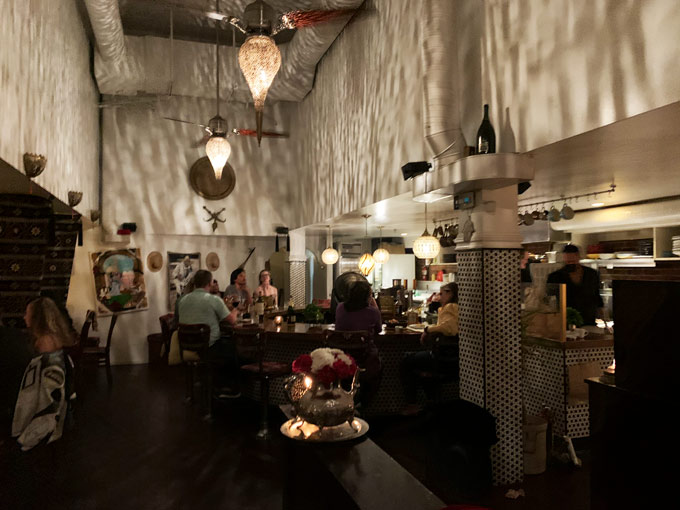 The focus of Moltaqa is healthy, flavourful, halal Moroccan cuisine with aromatic spices. One amazing dish is their Moroccan Rack of Lamb with Tableside Cognac Flambed.
Another must try is their Morrocan tagines which are cooked and served in traditional pots with conical lid. Enjoy dishes like Lemon & Olive Chicken Tagine; Harissa Stealhead Trout Tagine; and so forth.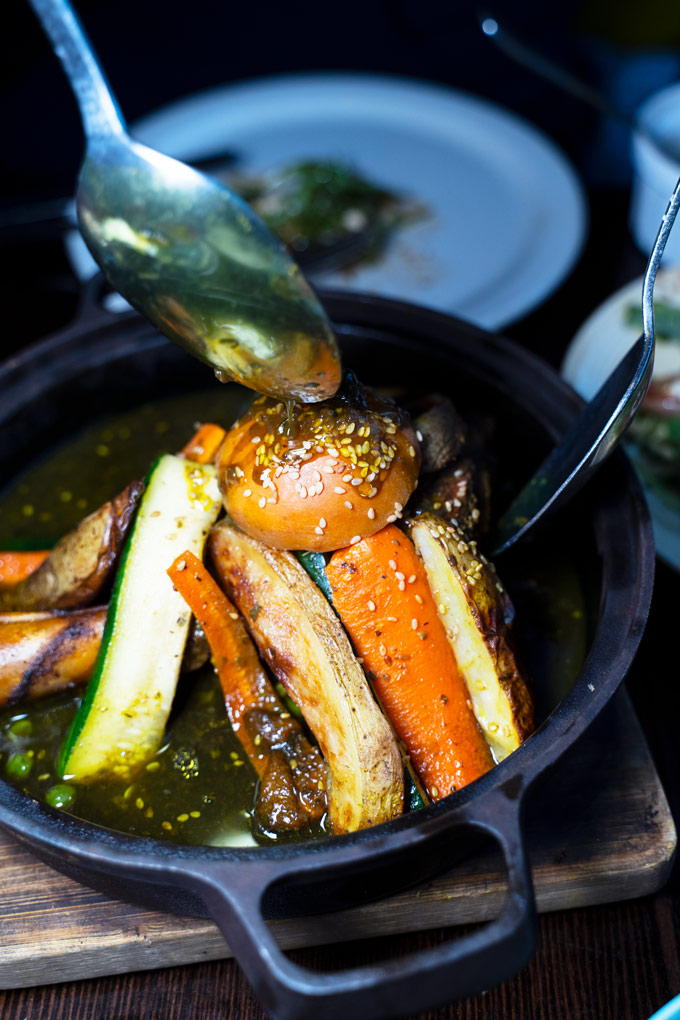 Robba Da Matti (West End, Yaletown)
Robba Da Matti (1127 Mainland Street, Vancouver | 906 Haro Street, Vancouver) offers some of the best Italian pasta dishes in the city. They're one of my favourite Italian restaurants in Vancouver.
Robba Da Matti's Yaletown restaurant has a cozy dining space but also a heated, covered patio.
Their West End restaurant features a beautiful patio which offers guests a secluded al fresco dining experience in a garden oasis. It's the perfect romantic setting for a date night.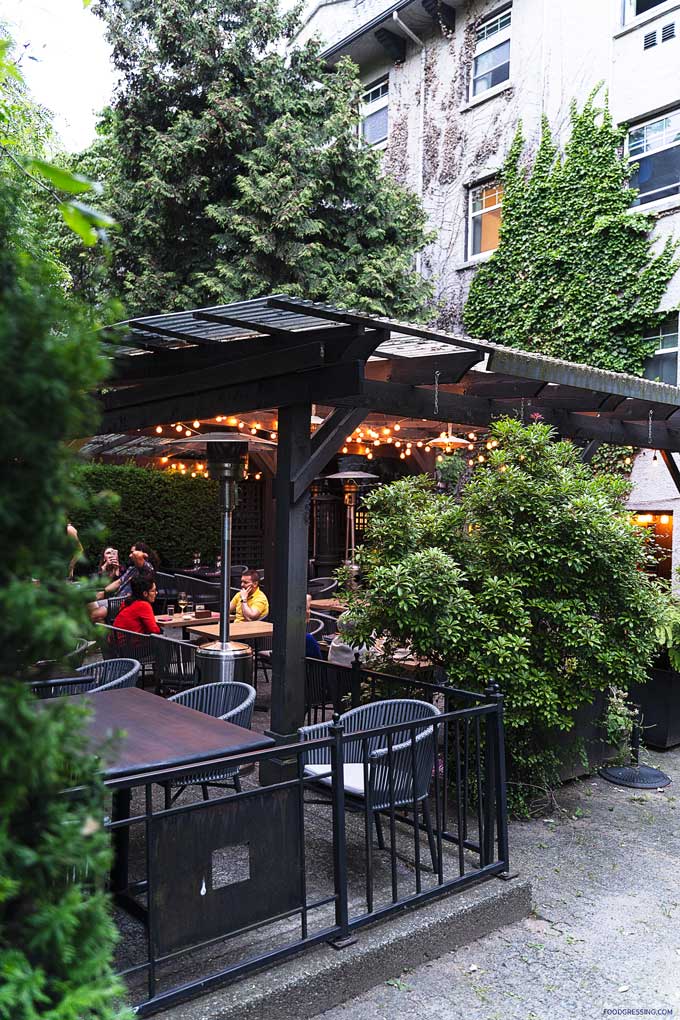 Seasons in the Park (Queen Elizabeth Park)
Located within Queen Elizabeth park, Seasons in the Park (W 33rd Ave, Vancouver) sits on the highest peak in Vancouver and boasts weeping views of Vancouver and the mountains. Seasons' romantic setting has made it a classic choice for best romantic restaurants in Vancouver.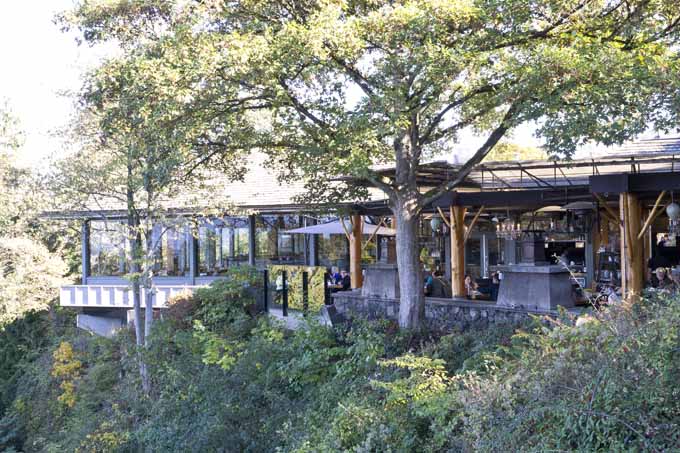 The restaurant is open for lunch, brunch, dinner, Sunday Night Prime Rib dinner and makes for a good choice for a romantic dine out meal.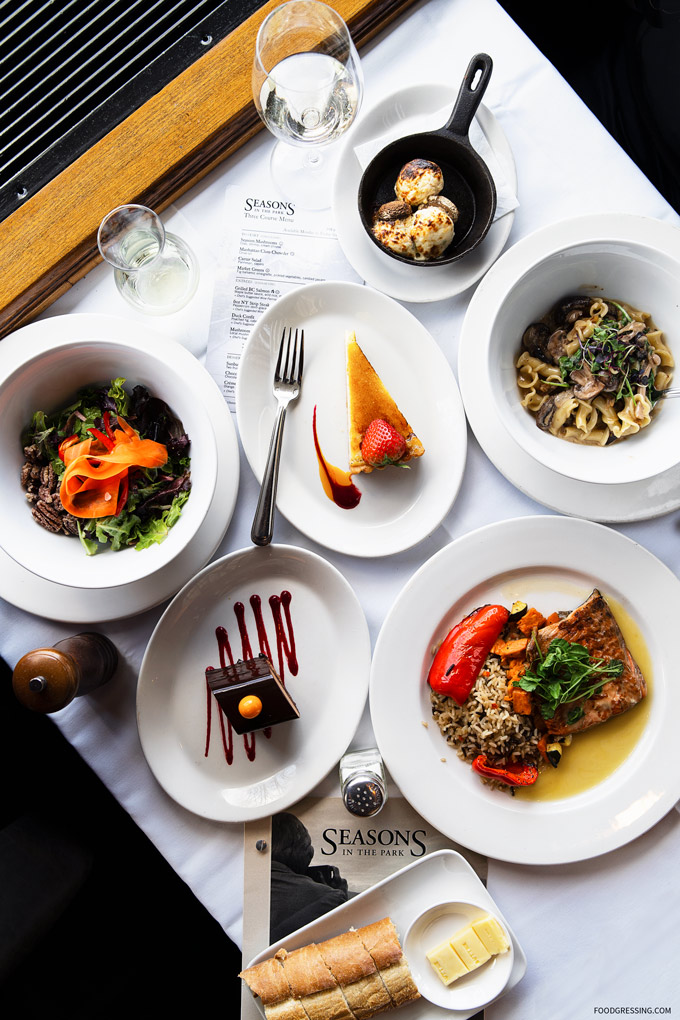 Five Sails (Coal Harbour)
For a romantic fine dining experience, Five Sails (999 Canada Pl, Vancouver) is an ideal choice as they are Vancouver's only Four Diamond dining restaurant. Five Sails is located on the "R" level of the Canada Place Convention Centre adjacent to the Pan Pacific Hotel.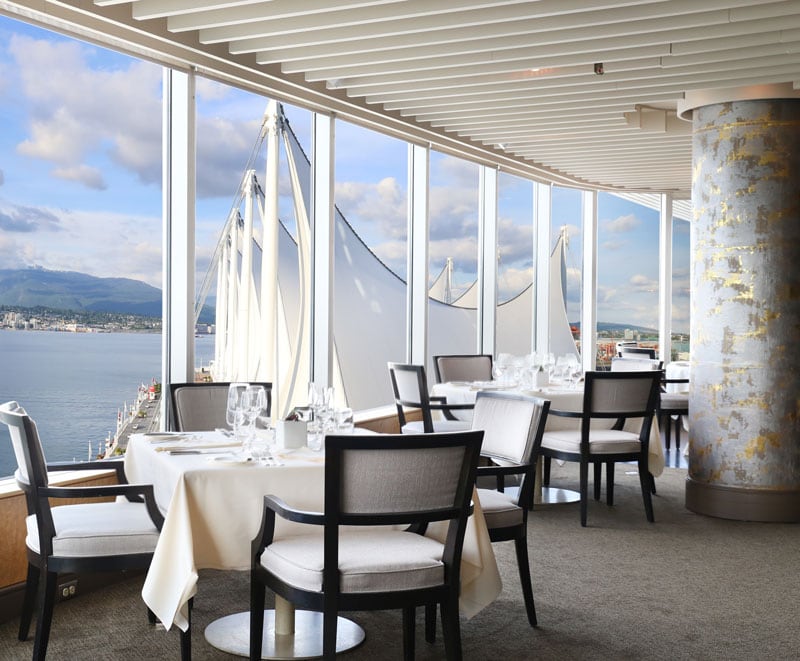 Guests can enjoy Pacific Northwest fine dining in a bright, contemporary space where diners are surrounded by floor to ceiling windows. Enjoy the breathtaking views of Stanley Park, Coal Harbour, Vancouver's North Shore, and the Lion's Gate Bridge.
Sula (Commercial Drive, Main Street)
You'll also be impressed with the rustic and charming setting at Sula Indian Restaurant (1128 Commercial Drive and 4172 Main Street) featuring antique furniture, pops of vibrant colour, and a Indian mural art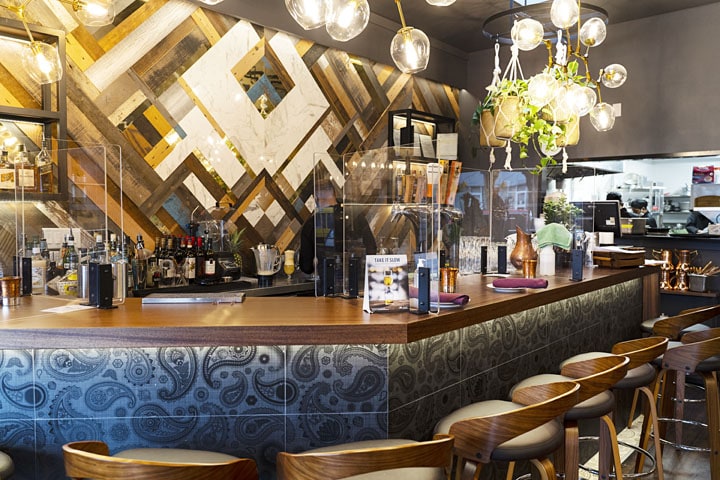 The menu at Sula is extensive but you'll want to order fragrant seafood curries as well as Mumbai street snacks. Sula also has a cocktail program with traditional Indian spices like tamarind, star anise, and amla.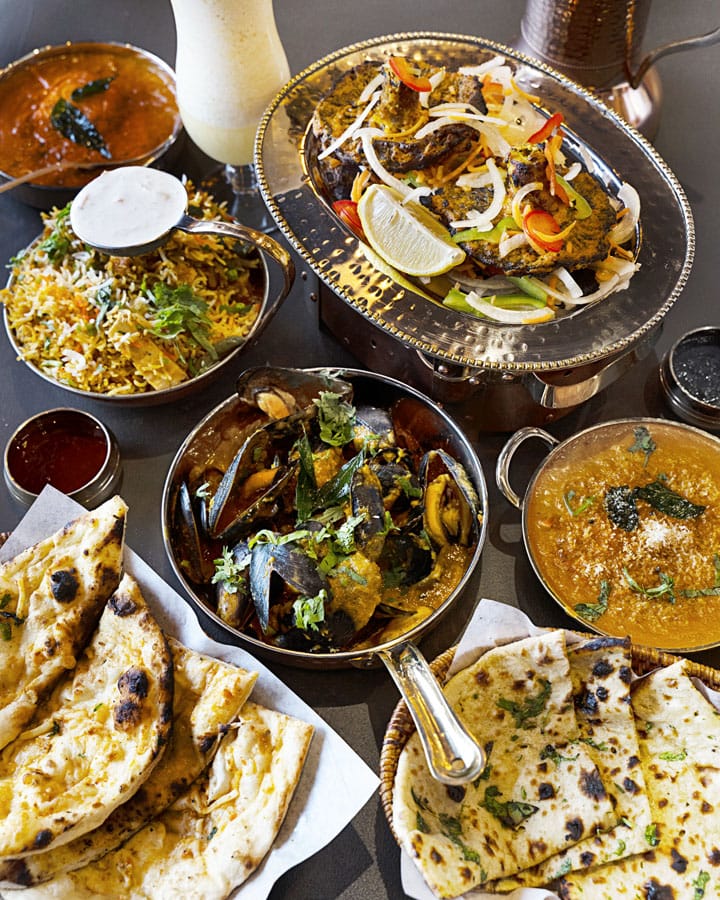 Miku & Minami (Coal Harbour)
When it comes to where to dine in Vancouver, Miku ( 200 Granville St #70) and their sister restaurant Minami (1118 Mainland St, Vancouver) are where I would recommend generally.
Known for innovative Aburi-style (sear-torched sushi), Miku and Minami are two best romantic restaurants in Vancouver to check out or any other occasion really.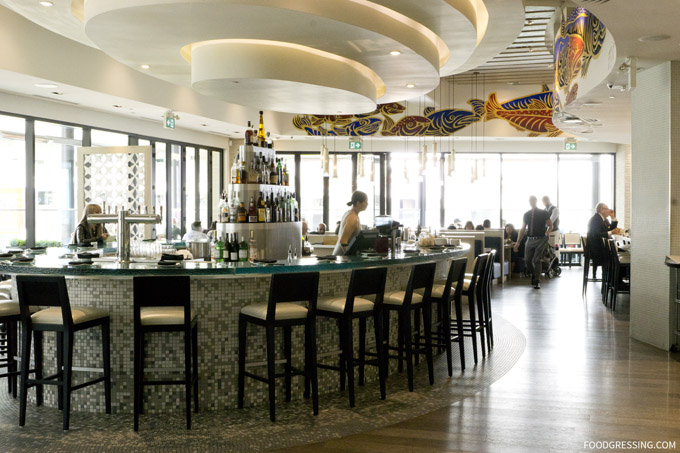 Both restaurants are wonderful for a dine-in experience with Miku having waterfront views and Minami being a sleek stylish Yaletown eatery. Their food can certainly be enjoyed at home for a cozy night in, so do checkout their Aburi at Home options.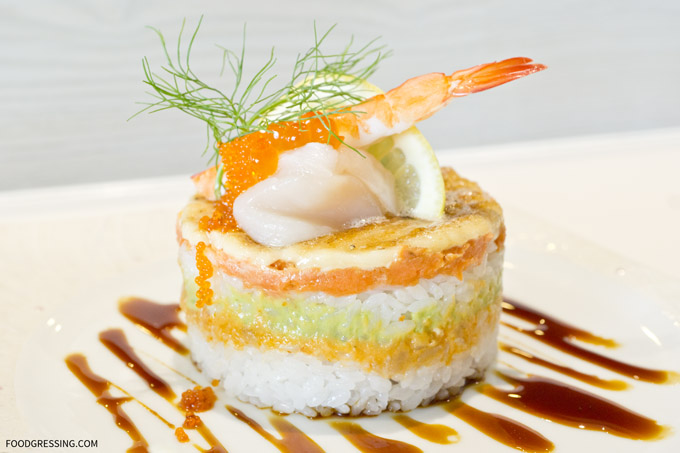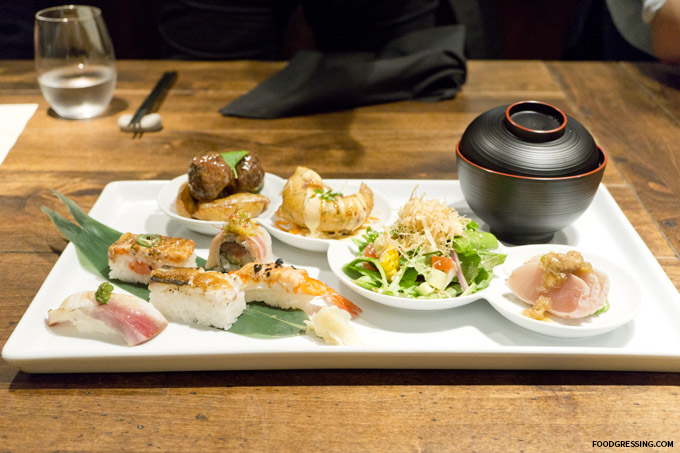 H Tasting Lounge (Coal Harbour)
H Tasting Lounge (1601 Bayshore Dr., Vancouver) at the Westin Bayshore Hotel is a beautiful, seaside restaurant with creative cocktails complemented by tasting plates inspired by the Vancouver's seafood scene.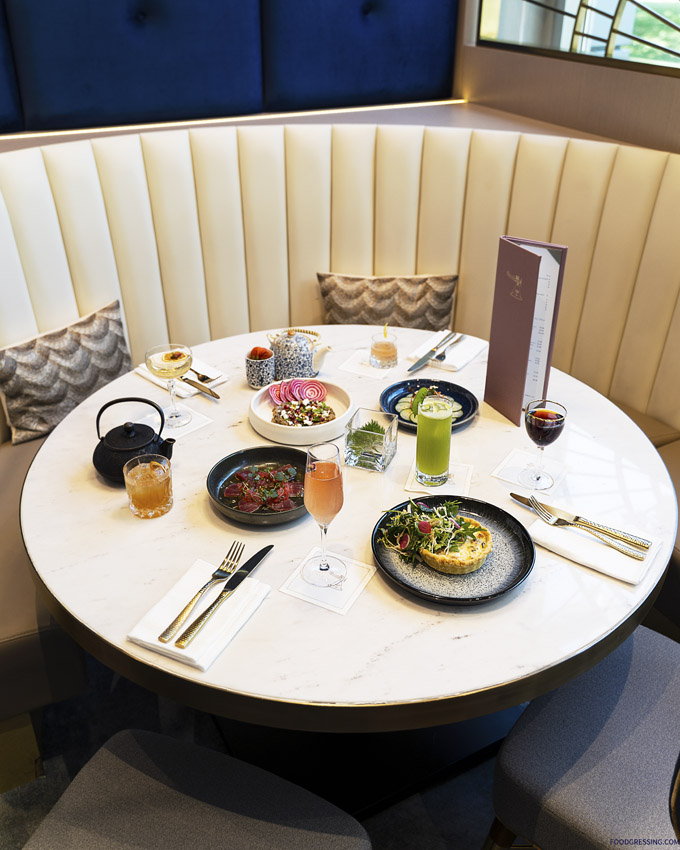 One must-try experience is H Tasting Lounge's Winterlust (available for a limited time during the winter season). Cozy up with your sweetheart in these stylishly outfitted snow globes allow guests to stay warm while indulging in warm libations and alpine-inspired dishes. Check out my review of Winterlust.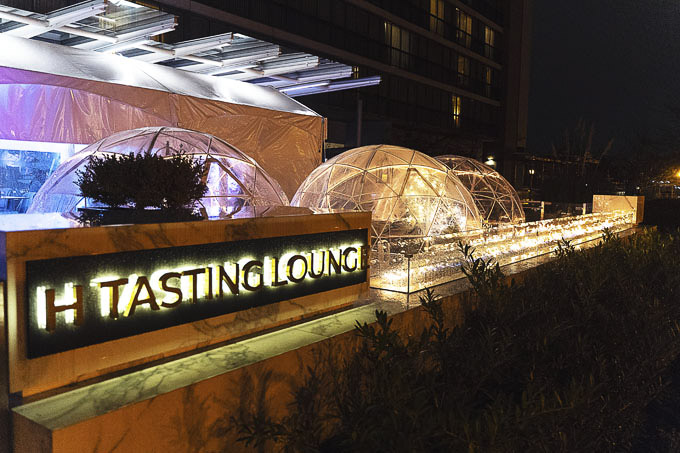 Botanist (Downtown)
Located at the Fairmont Pacific Rim, Botanist (1038 Canada Pl, Vancouver) features a menu that showcases the botany of British Columbia - produce rooted from the soil of the Northwest and sustainability sourced seafood.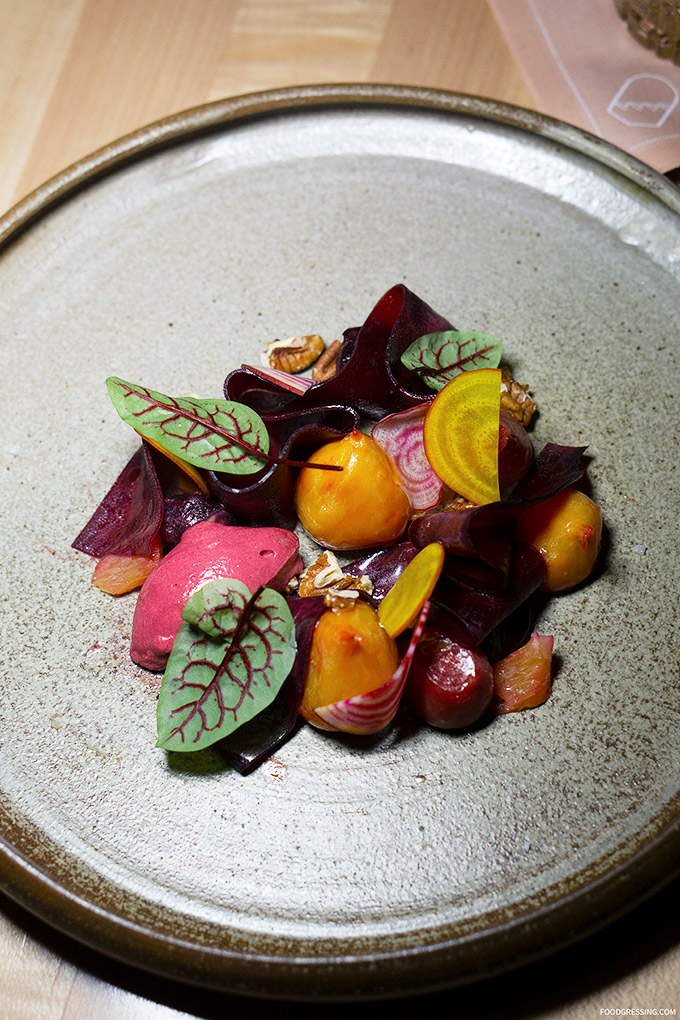 I think the space at Botanist is beautiful with lots of greenery around and a mix of dining booths and tables.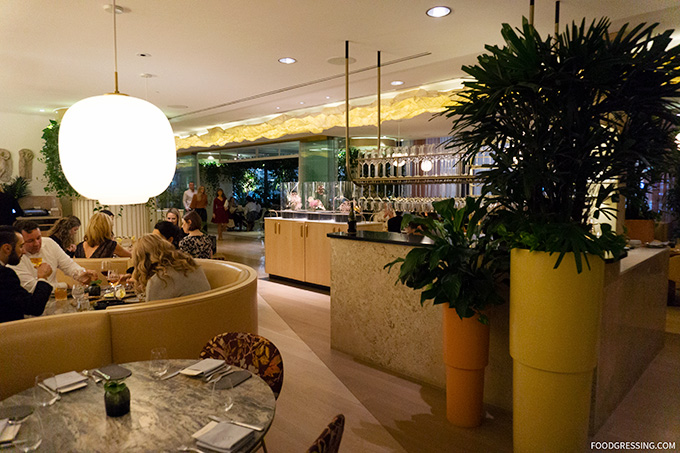 Liuyishou Hot Pot (Robson, Burnaby, Richmond)
Things can start get hot and steamy as you cozy up with your sweetheart over a sizzling, spicy hot pot. Liuyishou Hot Pot is one of my favourite places for hot pot.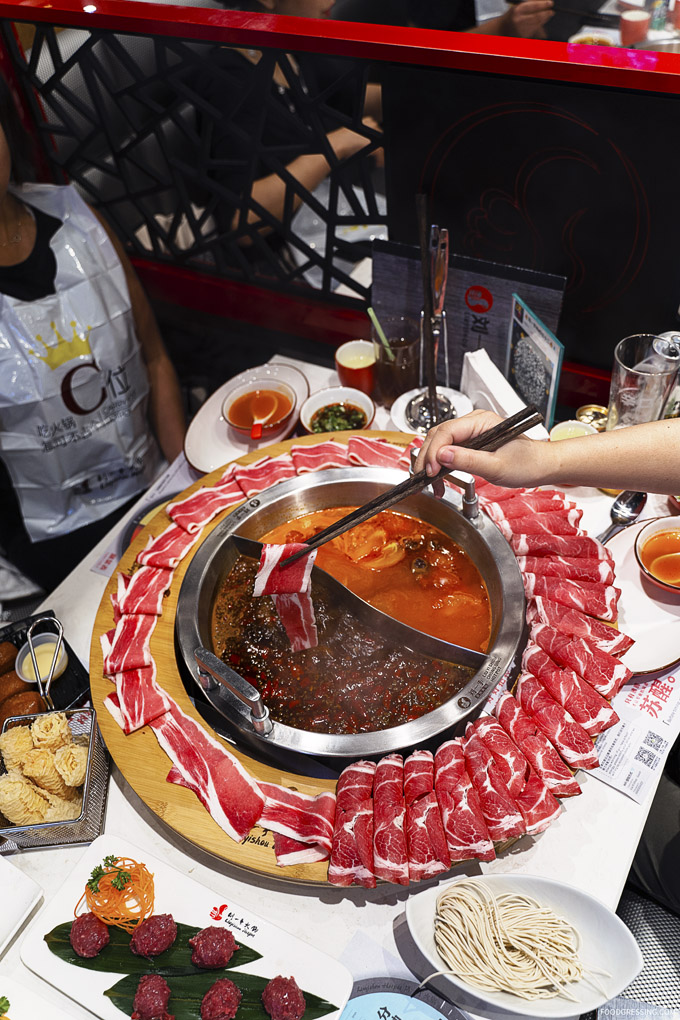 Bet you don't see a hot pot restaurant in the other best romantic restaurants in Vancouver restaurant lists posted on the Internet.
Liuyishou serves up some quality ingredients including 100% Canadian made soup bases and beef cuts. The best part of hot pot is that it's customizable and you can what ingredients you want to go into it.
PRO TIP: Get a hot pot with a divider if you and your partner do not have the same taste in soup bases (like spicy vs non-spicy or salty vs sour).
You can also enjoy Liuyishou hot pot at home as you can order their raw ingredients or visit their retail shop Yishou Hotpot Fresh (一手火锅鮮生) at Crystal Mall. Check out my guide on where to get hot pot ingredients in Metro Vancouver.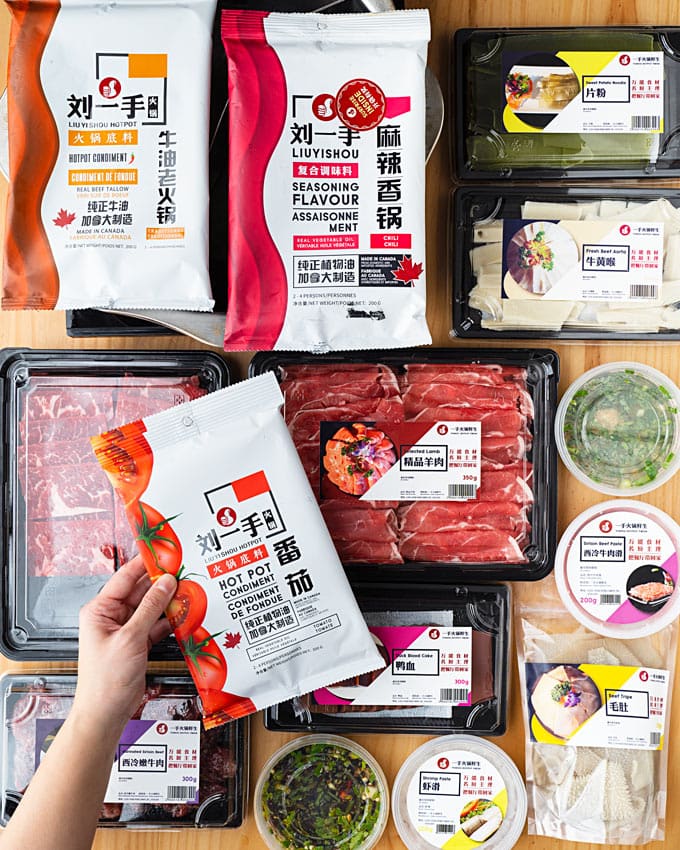 And here are few more of my recommendations for romantic restaurants in the suburbs.
Memory Corner (Richmond)
As one of the Best Taiwanese Restaurants in Metro Vancouver, Memory Corner (4651 Garden City Rd #1110, Richmond) is one cute little spot to take your date. You and your sweetheart will feel like you're transported to a different place and time as the restaurant's interior pays homage to Taiwan's rich cultural history.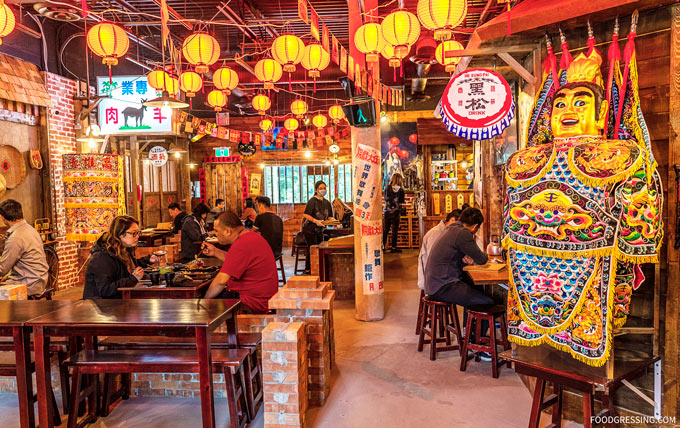 At Memory Corner, you'll find rustic décor with vintage posters, overhanging lanterns, neon signs and symbolic artwork inspired by Taiwanese temples.
There's a mix of small dining tables and bar seating. The menu is extensive but you can't go wrong with share hot pot, Taiwanese snacks, as well as bubble tea.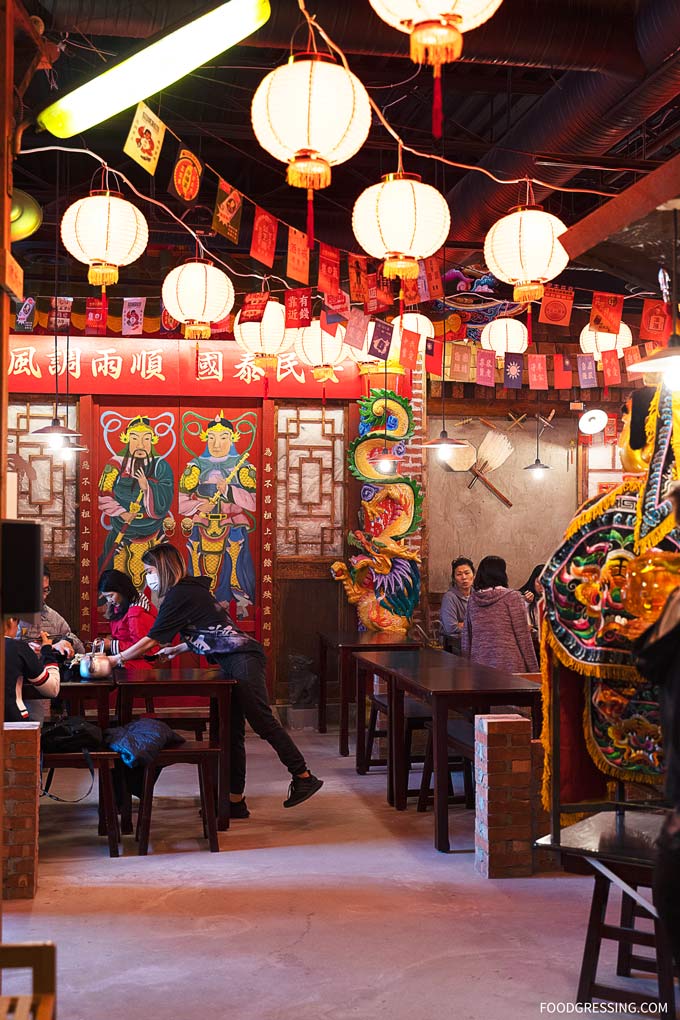 Afghan Kitchen (Surrey)
Afghan Kitchen (16120 24 Ave #115, Surrey) a family-owned and operated restaurant that specializes in modern Afghan cuisine. The restaurant boasts a well-appointed elegant dining area with a mix of traditional and contemporary decor.
Afghan's menu stays closely authentic to Afghan cuisine and you can expect to be transported on an exotic gastronomic journey. Some romantic options include the Mantu (steamed dumplings have a spiced beef filling and are topped with split peas and yogurt), Afghan Platters, and Mum's Secret Cake (ultra-moist and luscious cake, creamy milk sauce and topped with sliced almonds).