Liuyishou Hotpot has launched a few new ways to enjoy authentic Chinese hotpot in your own home.
NEW HOTPOT SOUP BASES AT SUPERMARKETS
Liuyishou Hotpot is the first international hotpot chain to launch hotpot soup base packages that are 100% made in Canada.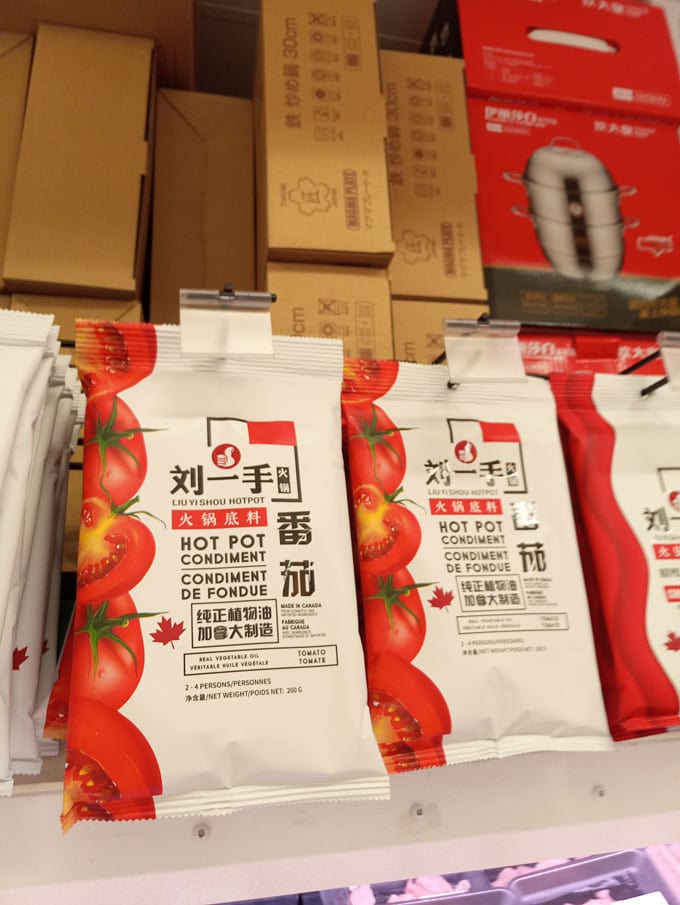 They have 5 new soup bases which can be found at 100+ supermarkets including T&T and H-Mart. All of the new soup bases are produced in Canada and based on traditional recipes, natural ingredients, and modern technology. Here are the 5 flavours: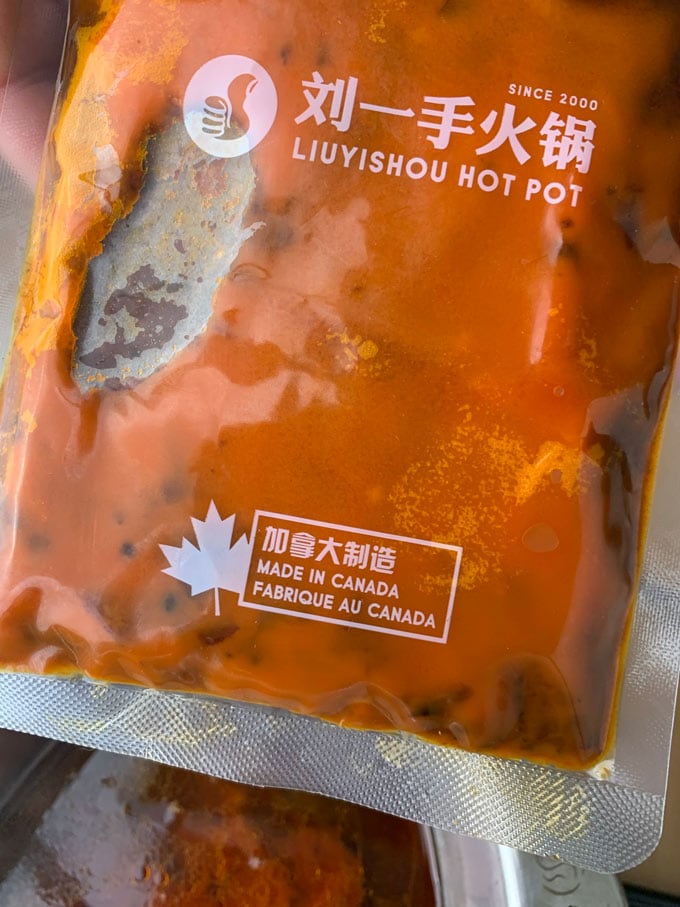 Traditional or Spicy Soup Base Spicy Soup Base: made with 100% organic Canadian beef tallow and features over 20 natural spices and seasonings including premium chili and Sichuan peppercorn.
Tomato Soup Base: the ONLY tomato hotpot base made from fresh tomatoes in the Canadian market.
Vegetarian Soup Base: made with real vegetable oil, which has unique, refreshing scent and flavour, and counterbalances the spicy components added in the soup base.
Chili Pot Seasoning: a very aromatic seasoning made with real vegetable oil and dozens of natural ingredients. The flavour profile combines the recipes of hotpot, Sichuan dry pot, and other traditional spicy dishes.
H-Mart Promotion
Liuyishou is celebrating the release of the new soup bases at all H-Mart locations in Greater Vancouver. For a limited time offer, if shoppers purchase a package of Liuyishou Hotpot Soup Base with a "Surprise Inside" sticker at any of these locations, they will win either a VIP card or a $10 voucher – both they can use for dine-in at any of the 8 Liuyishou locations in Canada.
YISHOU HOTPOT FRESH @ CRYSTAL MALL
Yishou Hotpot Fresh (一手火锅鮮生) recently opened at Crystal Mall in Burnaby and has all your needs for a DIY hotpot at home and Chinese home cooking.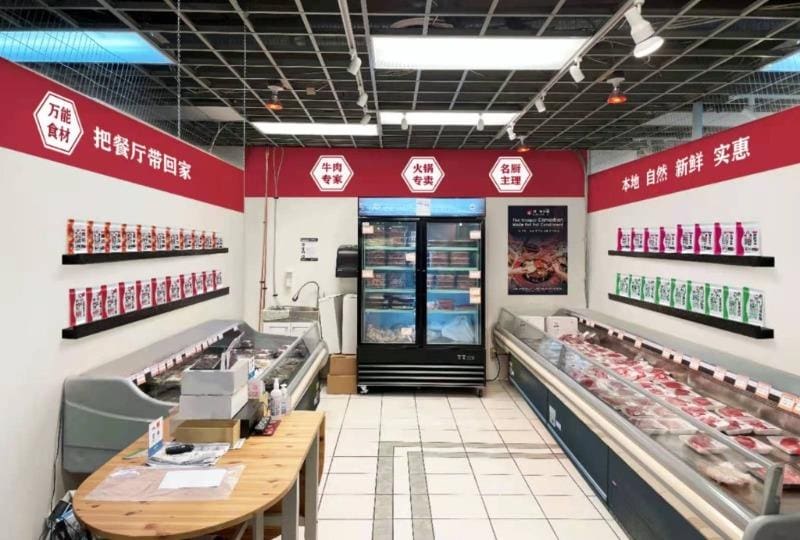 The beef products (like thinly sliced premium ribeye, marinated beef sirloin and beef sirloin paste) are made with 100% fresh premium Canadian beef.
The beef sirloin paste, made with 100% premium Canadian beef and traditional Chinese craftsmanship, is one of the most best-selling items along with the shrimp paste and the pork paste.
Always a popular choice for hotpot, the meat paste is also excellent for preparing Chinese dishes such as fresh meatball and stuffed pepper.
The marinated beef sirloin is available in regular and spicy. The marinade and seasonings are based on traditional Chinese recipes and classic spices. It is not only a hotpot favourite, but also perfect for stir fry dishes at home.
Ideas for a Liuyishou Hotpot at home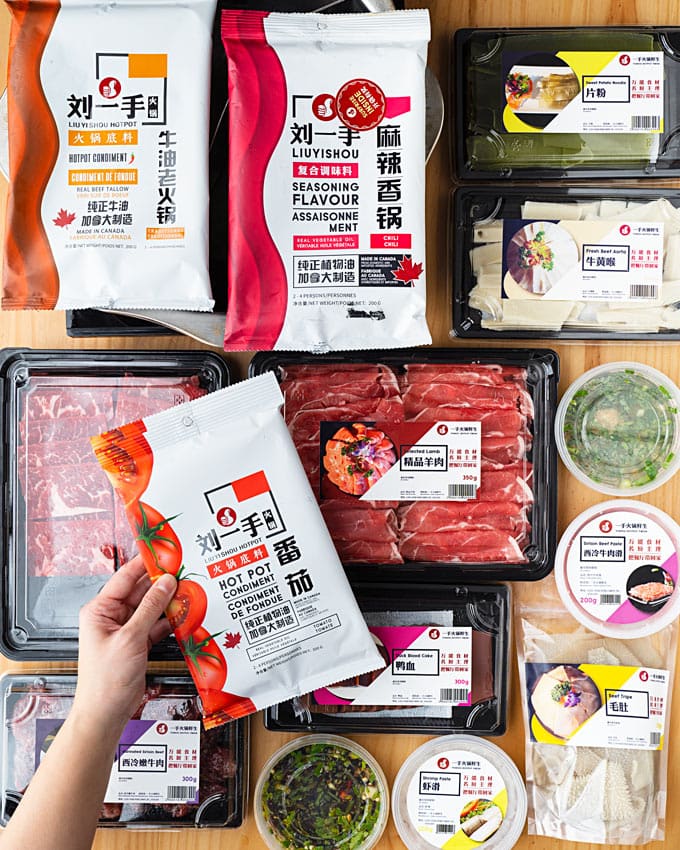 Marinated sirloin beef
Selected lamb
Shrimp paste
Sirloin beef paste
Beef tripe
Duck blood cake
Sweet potato noodle
Fresh beef aorta
Sichuan-style sauce
Seafood sauce
Liuyishou Hot Pot Condiment (spicy)
Liuyishou Hot Pot Condiment (tomato)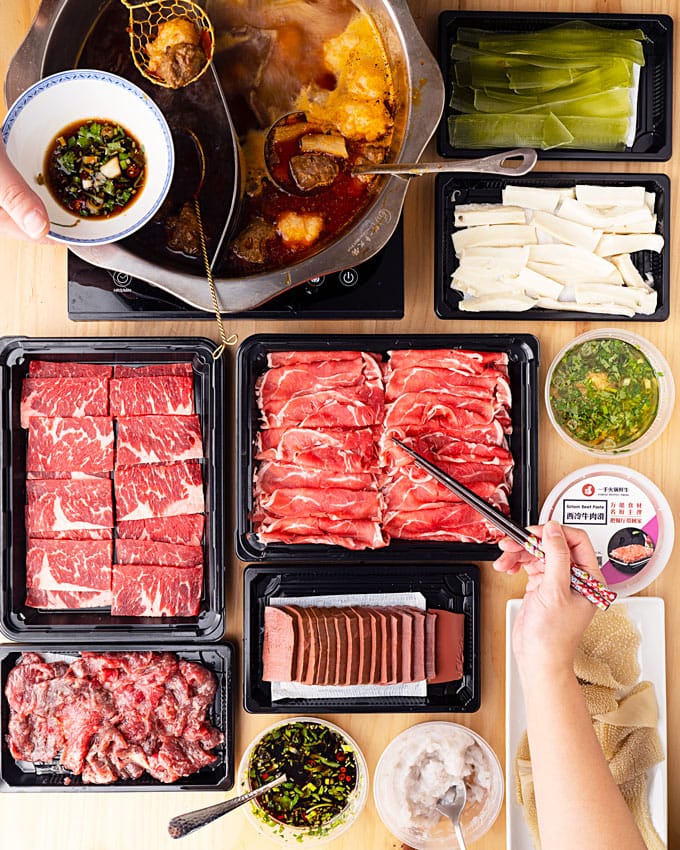 Disclosure: This post is in collaboration with Liuyishou Hotpot.