Here's to saying goodbye to 2020 and welcoming a brighter year. These are a few ways to celebrate New Year's Eve and New Year's Day in Edmonton.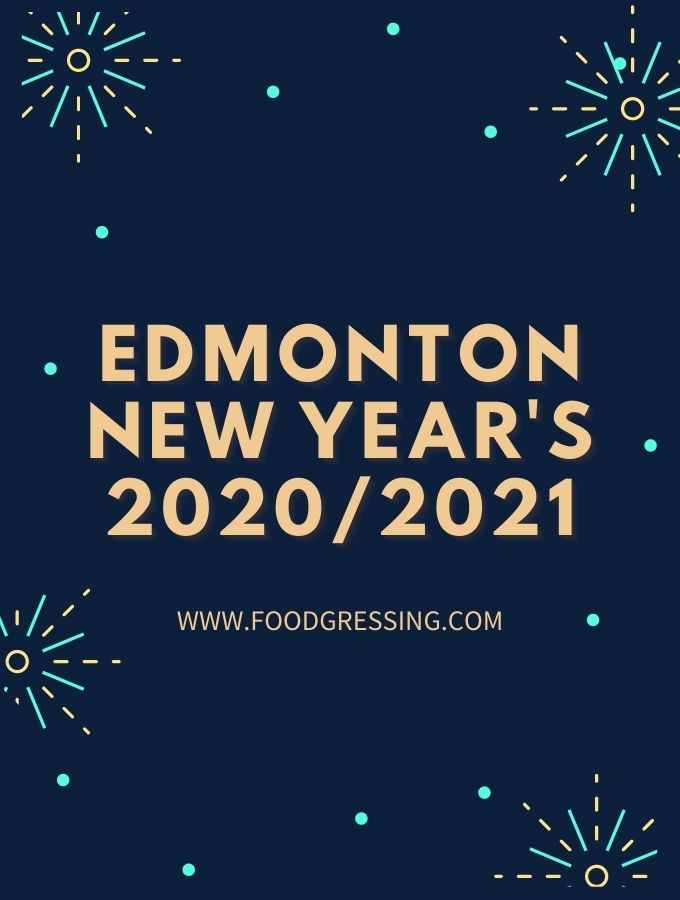 This list is updated as information becomes available. Please reach out to me [email protected] or @foodgressing on social media (Instagram, Facebook, Twitter, TikTok) for any suggestions.
Highlands Golf Club
Highlands Golf Club is offering a take home 3-course New Year's Eve Dinner priced at $55 per person plus gratuity and tax.
TO START: (choice of one)
Corn Veloute-Alberta corn, truffle oil, goat cheese fritter
Salad-mixed greens, red wine poached pear, bleu cheese, candied pecan with a citrus herb dressing
MAINS: (choice of one)
Grilled 8 oz. Rib Eye Steak-cafe paris butter, sauteed wind mushrooms, mustard jus
½ Rack of Lamb-roasted seasonal vegetables, mint jus. herb mustard spatzle
Chicken Supreme-boar bacon & ricotta stuffed chicken, chestnut honey glaze, grilled asparagus, butter mashed potato
Arctic Char-pan roasted arctic char, romesco almond sauce, charred cauliflower
DESSERT: Dark Chocolate Hazelnut Mousse Cake
The Butternut Tree
The Butternut Tree has a 6-course tasting menu to be enjoyed in the comfort of your home to finish 2020 on a high note.
Tasting Menu:
1 - Crab & Apple
2 - Potato & Leek
3 - Lobster & Fennel
4 - Gnocchi Ripieni
5 - Bison Striploin
6 - Peach & Rosemary
Tickets are $120 per person plus GST. The ticked price include the 6-course menu and a bottle of wine per person. This wine has been chosen by our chef to create a perfect pairing to dishes throughout the tasting menu.
If you book as a party of 2 to 6, they will send different bottles for each meal to allow more pairing throughout the 6 courses.
El Beso
El Beso is offering a four course New Year's Eve prix fixe meal available for pickup on December 31 from 4 pm - 10 pm. Priced at $50 per person.
Sopa Azteca: Housemade tomato based soup with chicken, tortilla strips, avocado, jack cheese and jalapeño aioli
Camerones Aguachile: Shrimp cooked with lime juice and jalapeño chiles. Served with chips.
Chile Relleno: Picadillo stuffed poblano on rice with cinnamon tomato salsa
Pineapple Empanada with whipped cream
RGE RD
RGE RD is offering NYE 2020 Dinner Kit for 2 ($199) which includes:
Northern Divine Caviar w/ traditional accompaniments: potato blini, creme fraiche, shallots and hardboiled egg
Sunchoke Soup
Scallops w/ squash, house cured pork and pepitas
Dexter Beef Loin w/ root vegetable pave, mushrooms and Jus
Sweet Treats
YOU MIGHT LIKE: