Now more than ever, Vancouver has embraced wine bars, cocktail spots and tasty tipples. Here's a look at the Best Vancouver Bars 2021.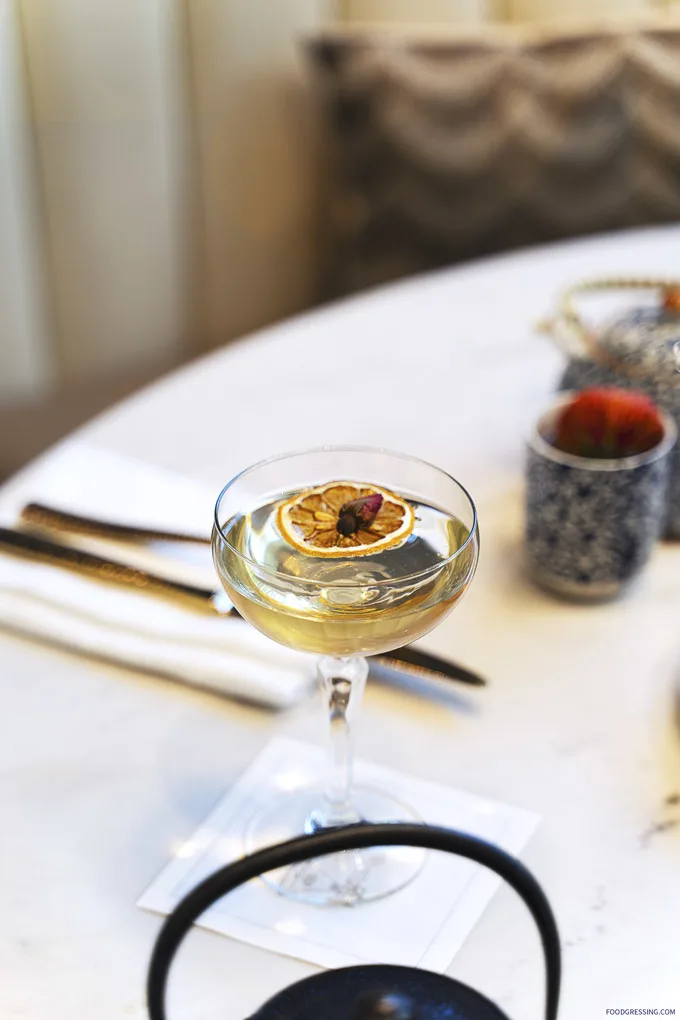 The Vancouver bars featured in this post were chosen because they are so revered that it would be a crime to omit them.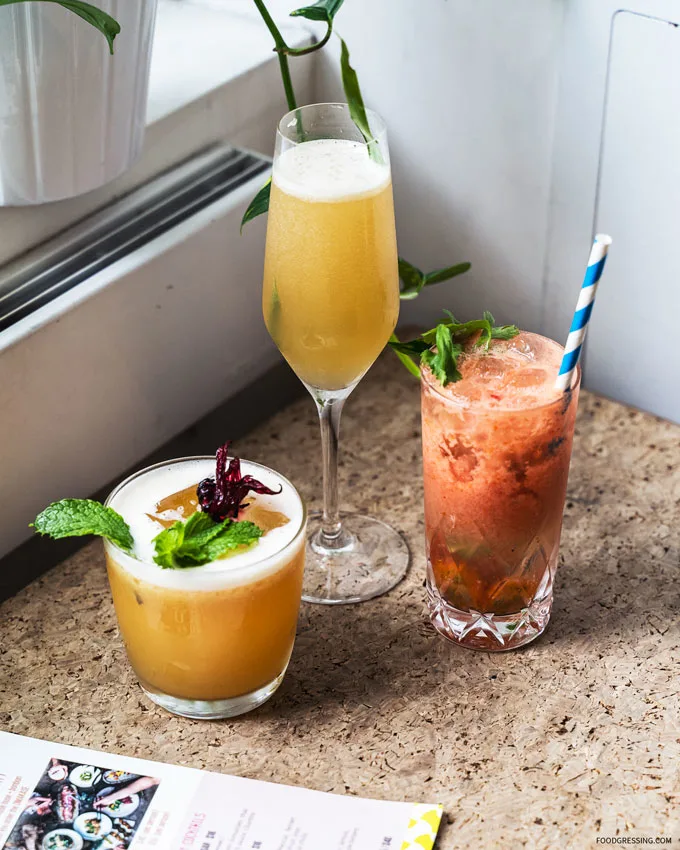 They are oved by industry experts, are bringing something exciting to the city or are a perennial source of fun for residents and visitors alike.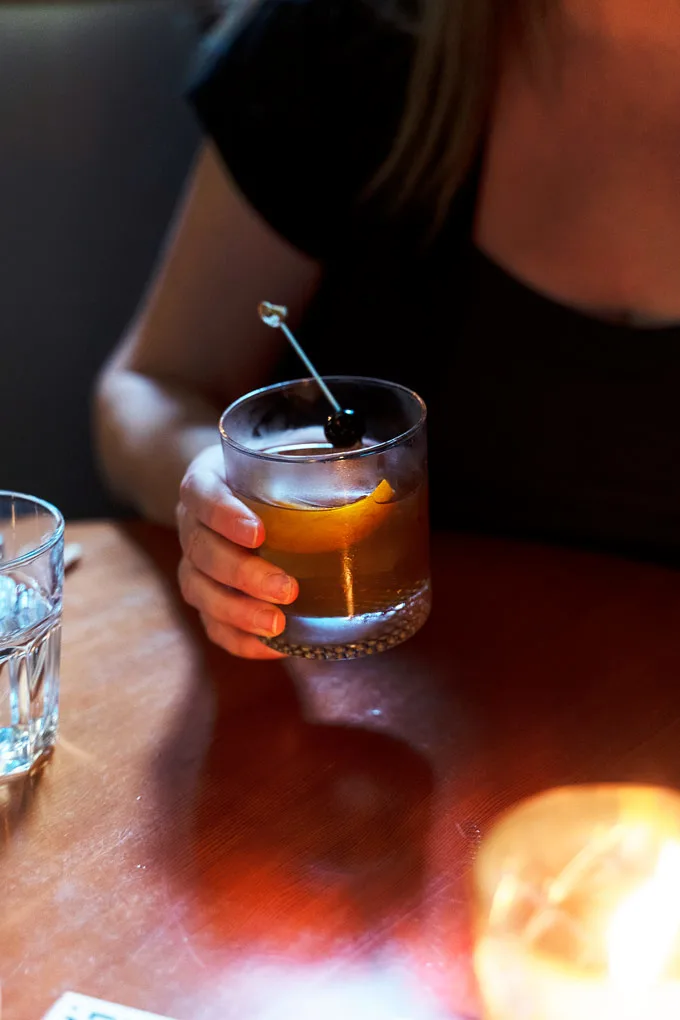 This list covers the best bars in Vancouver including the best cocktail bars, best wine bars, best restaurant bars, best sports bars, best speakeasy bars, fun Vancouver bars for drinking, best hotel bars, best places for cheap drinks and upscale drinks and more.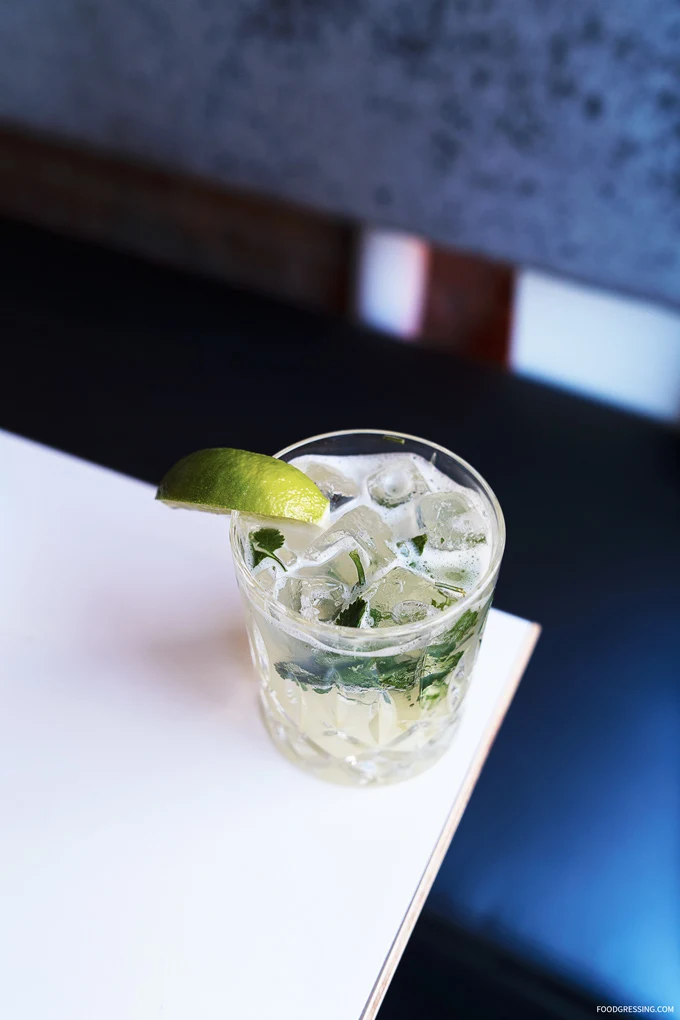 Some of the bars listed may fall into a few categories or fall more onto the restaurant side than a sole bar, but worthy of a shout out given the attention they draw.
Best Cocktail Bars in Vancouver
The Keefer Bar
Few cocktail bars come as highly recommended in Vancouver as the Keefer Bar.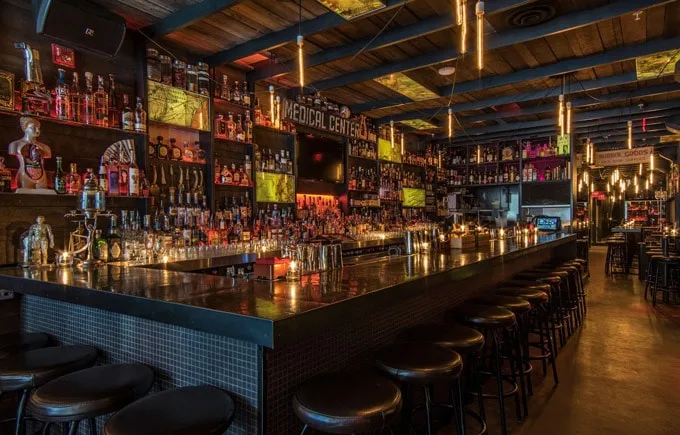 They are widely acclaimed being named #2 on Canada's 50 Best Bars list for 2018, 2019 and 2020.
By day, expect to see a rush of people running errands and shopping the busy streets of Chinatown.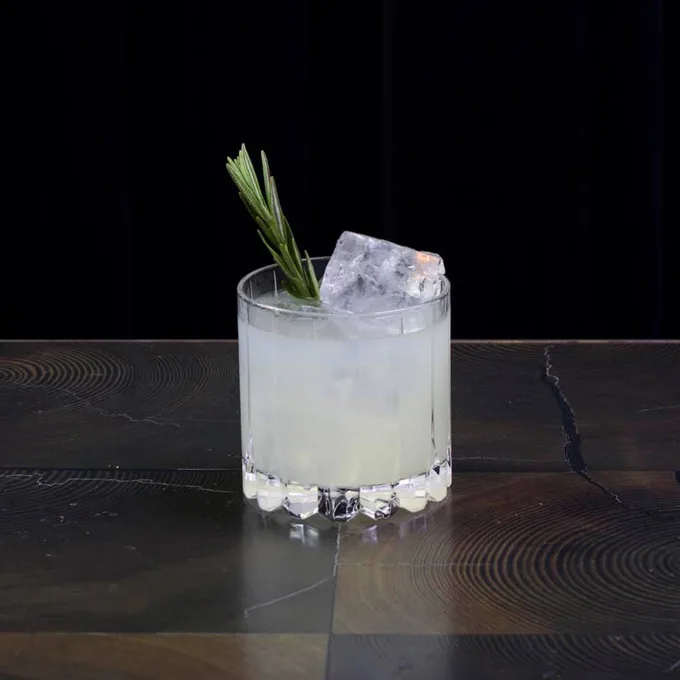 At night, a line to enter is expected as locals and tourists alike pack into one of Vancouver's most famed
bars.
Alongside The Keefer Bar is the newer Keefer Yard with mini-golf, patio-friendly drinks and an everchanging set of funky musical talent.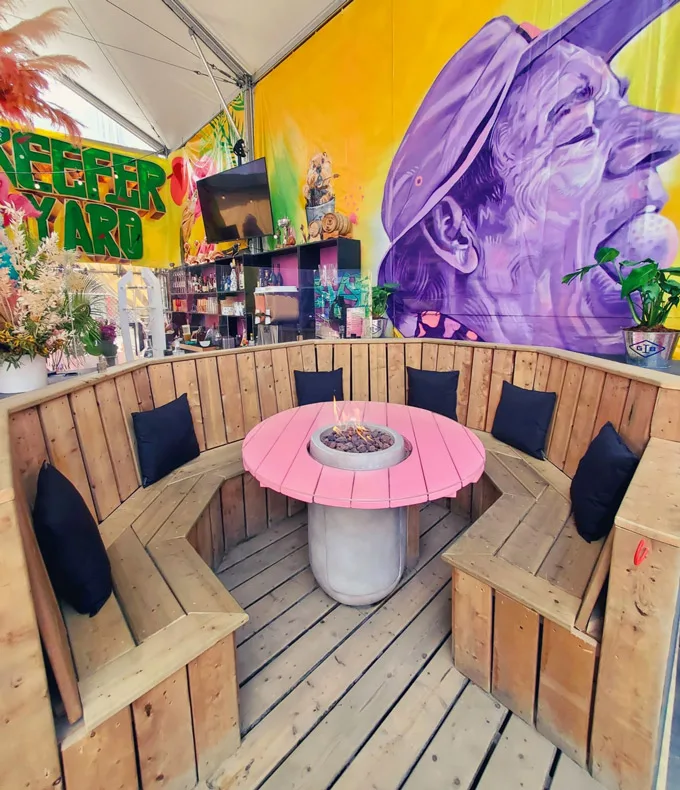 135 Keefer St, Vancouver, BC
The Diamond
A classic of classics. The Diamond is one of Vancouver's original premium cocktail bars, with a bit of the glitz and glam from the 1920s.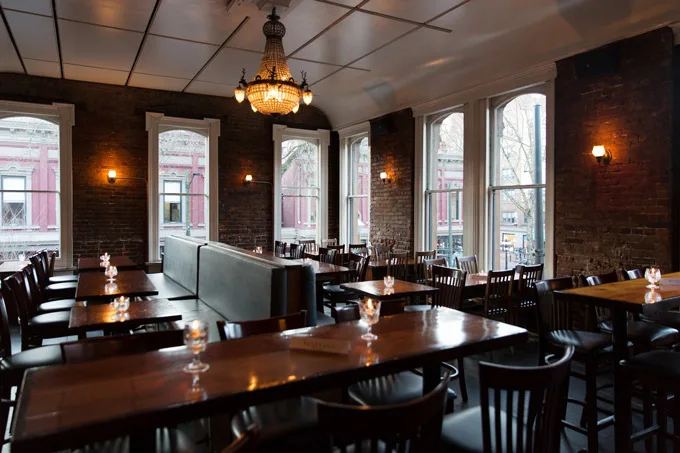 The Diamond can be both a centrepiece of your evening or the perfect nightcap given their extended hours.
Cocktails are simple, complex and well-crafted.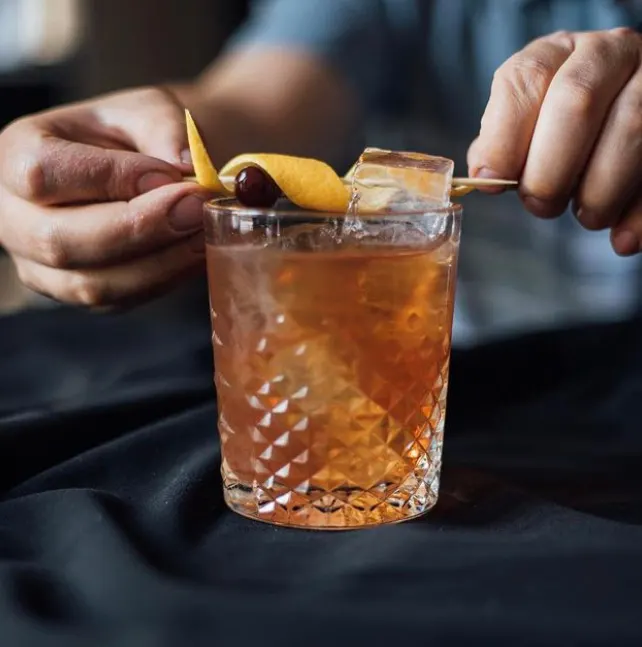 If you're lucky, you can get a spot looking out onto those moving through Gastown on a busy night.
The food plays second fiddle to the drinks, but the focus is on charcuterie and cheeses to accompany your drink and provides some nourishment as you try out the William Wallace or the Penicillin.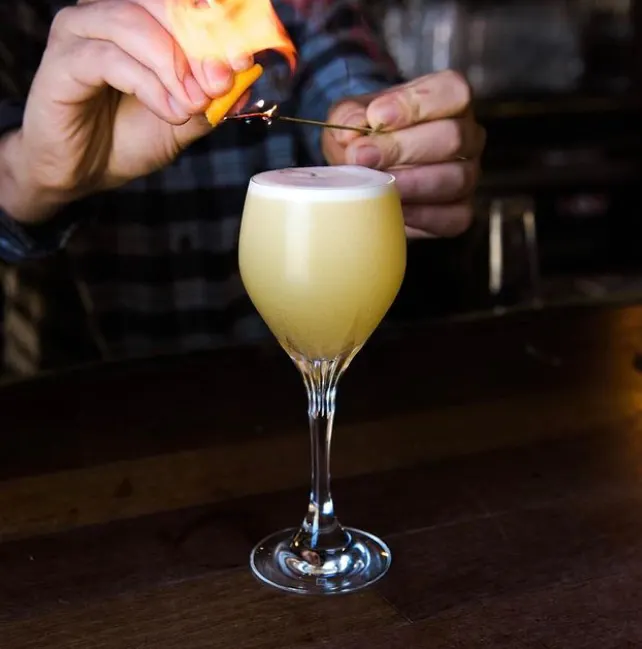 6 Powell St, Vancouver, BC
Pour House
This bar at the Pour House in Gastown is warmly lit in brick and wood with a century-old design, creating an inviting atmosphere that exudes class and hospitality.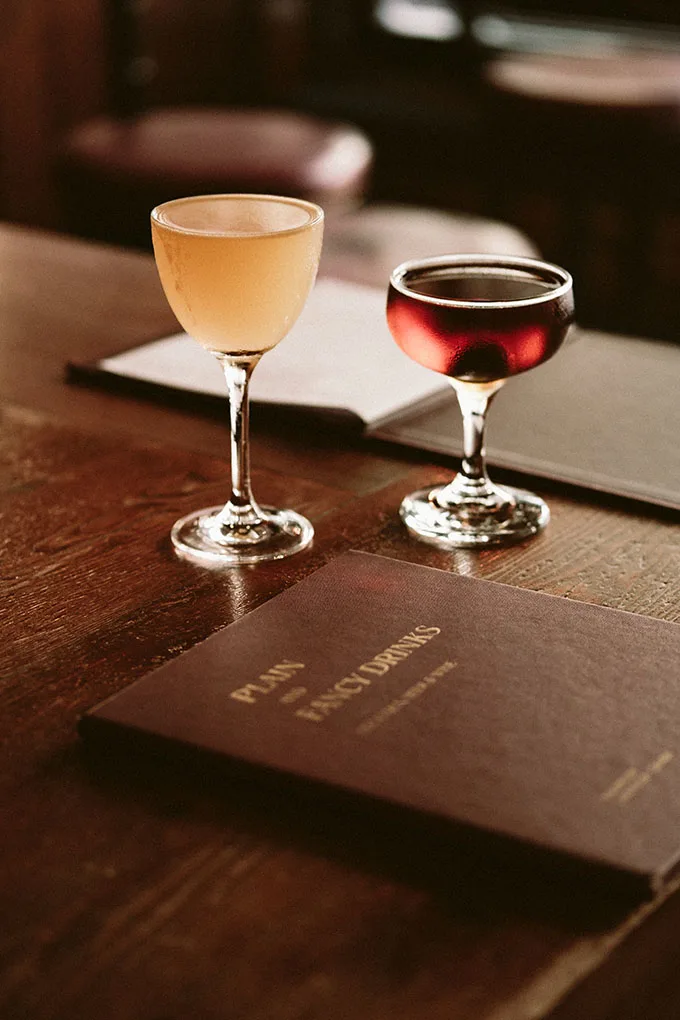 Service is top-notch, the cocktails are made by some of the city's best bartenders, and the food is an exciting mix of rich bar snacks like poutine and heartier burgers.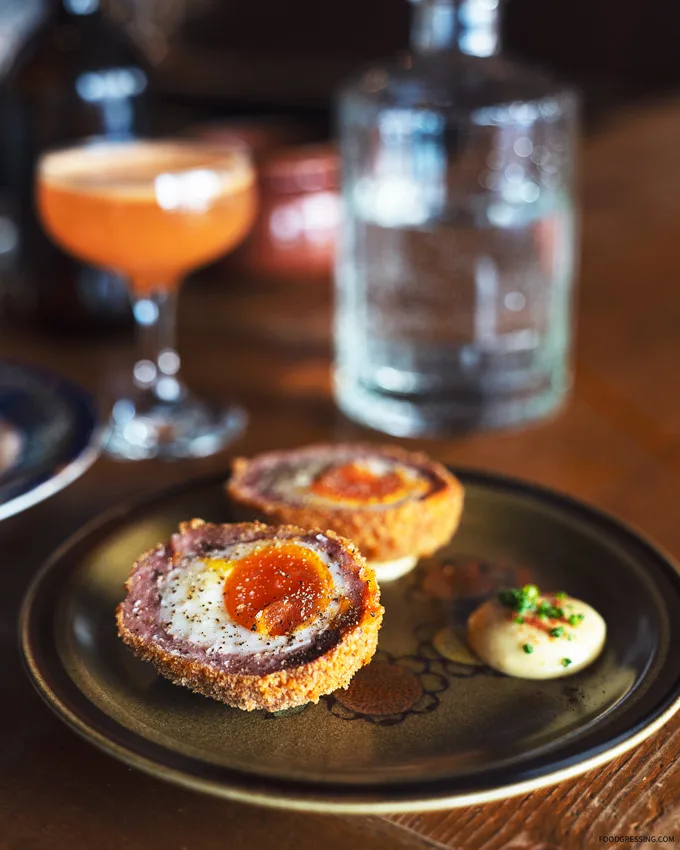 The cocktail list takes classics to the next level with their own unique concoctions such as the 50/50, which is a unique mezcal-based riff on a martini.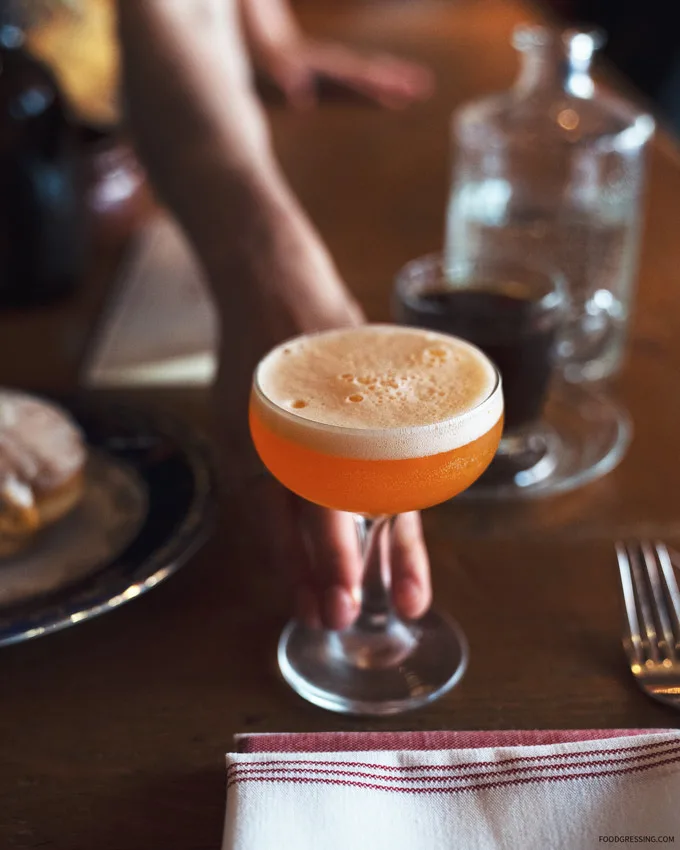 162 Water St, Vancouver, BC
Best Wine Bars in Vancouver
Juice Bar
Newer to the Vancouver bar scene, but quickly showing that enjoying good wine doesn't have to be stuffy and over complicated is Juice Bar.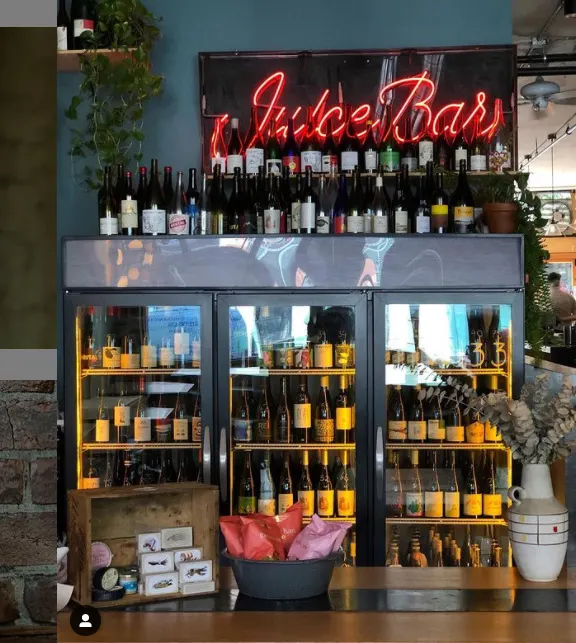 This bar serves up natural wine on a quiet street in Railtown in the back of The Birds & The Beets cafe.
Expect hard to find natural wines, a rotating menu of snacks by guest chefs and a cosy room packed with people.
This bar came as the city embraced more wine pop-ups and now remains one of the go-to locations for wine lovers.
54 Alexander St, Vancouver, BC
Bar Gobo
A recent addition to Vancouver's wine scene is Bar Gobo.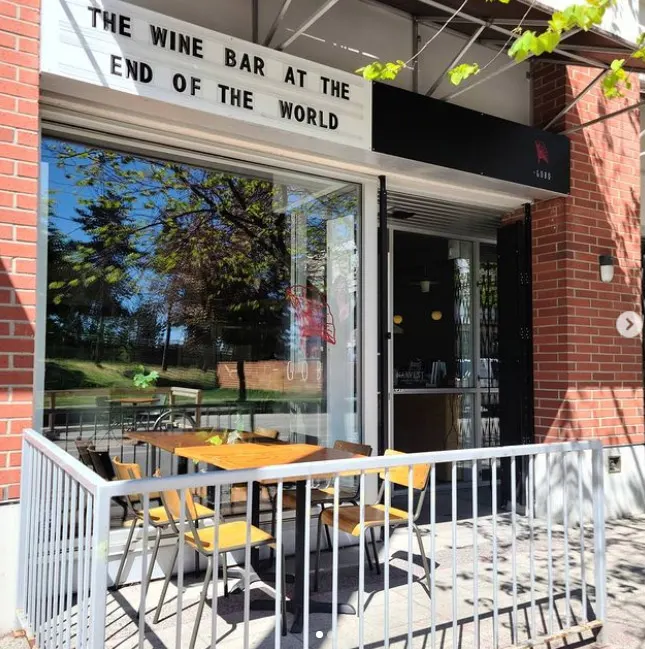 This bar/restaurant hybrid is located just on the edge of Historic Vancouver Chinatown, serving up perfect accompaniments to the exceptional wine list.
Think Burrata, house-made bread, mussels and oysters all matched expertly by the team.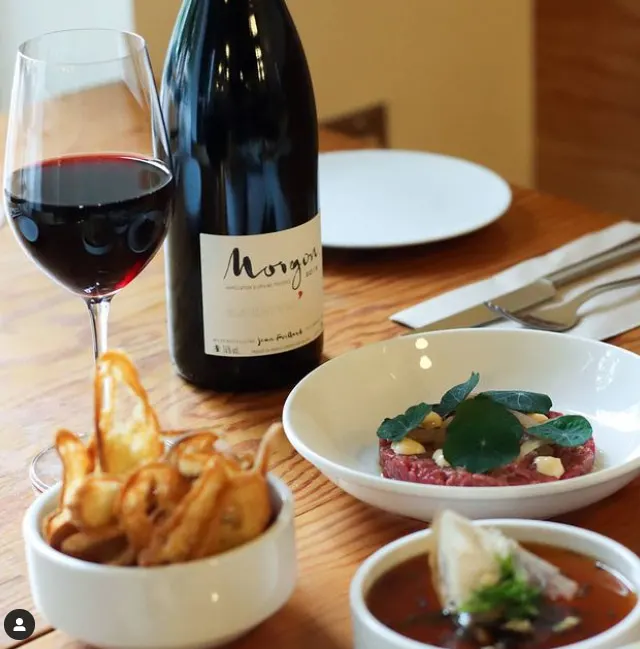 The beverage list is run by BCs Sommelier of the Year Peter Van de Reep and features an assortment of wines that all pair well with food, and aim for freshness overweight.
Only open from Wednesday to Saturday 5-10PM.
Looking for an ideal night? Start here, go grab dinner at Phnom Penh (a popular, longstanding Vancouver restaurant) and finish it off for a cocktail at the Keefer Bar.
237 Union St, Vancouver, BC
Grapes & Soda
Owned by the same group that created the Farmer's Apprentice next door, Grapes & Soda is a small wine bar that provides a thoughtfully curated assortment of natural wine, cocktails, small plates and cheese boards.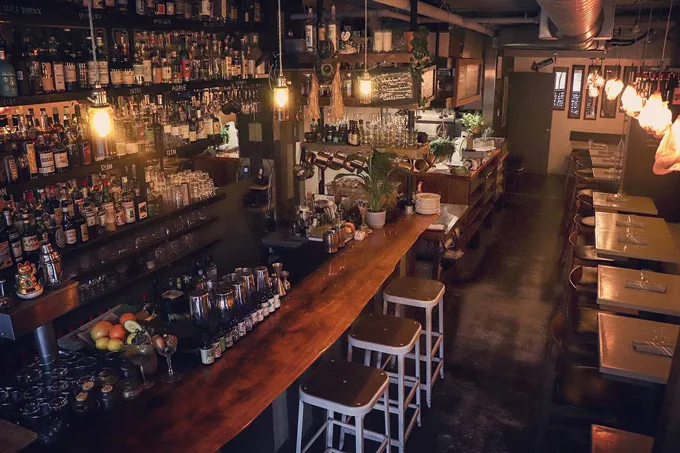 Located just south of Granville Island and Granville street bridge, Grapes & Soda is tucked away into an unassuming side street.
As is the case with their sister restaurant, the focus is on well-crafted, sustainably-made wines and food.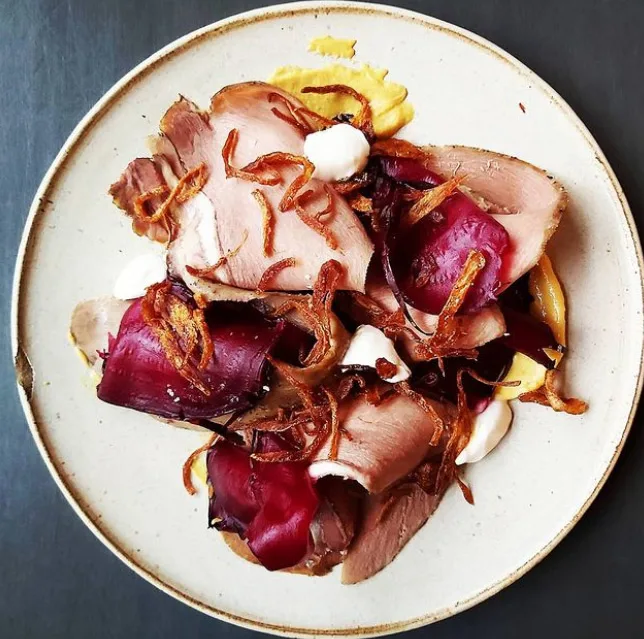 This hole in the wall is a quick jaunt from a day spent at Granville Island, giving you the perfect place to try out BCs budding natural wine producers and seasonal snacks.
1541 W 6th Ave, Vancouver, BC
Best Restaurant Bars in Vancouver
Brix and Mortar
Brix and Mortar is a Yaletown institution, with exposed brick, white tablecloths and fantastic service.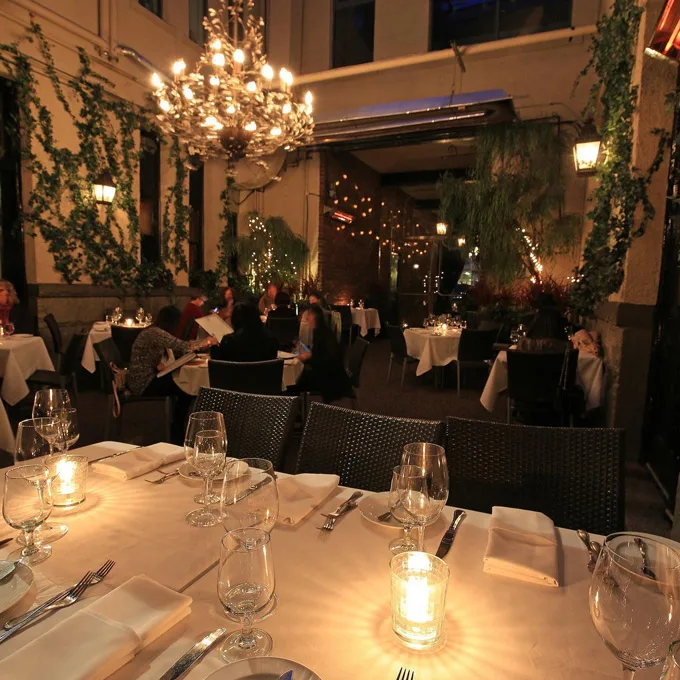 One of the few Vancouver restaurants awarded a Wine Spectator Award, the commitment to fine wine is
evident by the massive by the glass list.
Cocktails are all created by the bartending team here, while the food celebrates contemporary Canadian cuisine, like the Haida Gwaii salmon served with Vietnamese pickled salad.
With a glass surrounded courtyard and vines climbing the side of the brick building, the restaurant and bar make for an ideal night out with a partner.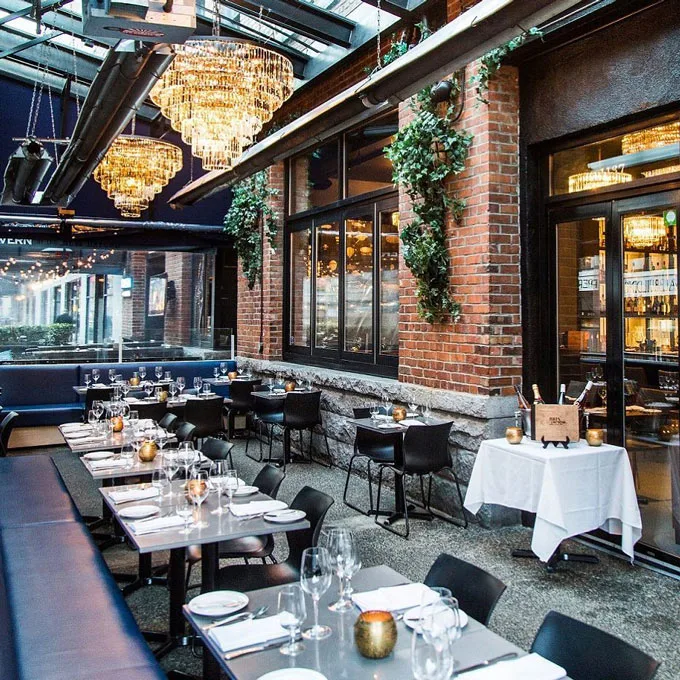 1137 Hamilton St, Vancouver, BC
L'Abbatoir
Nestled in the heart of Gastown where cobblestone streets still exist and you can just faintly hear the whistle of the Historic Steam Clock, L'Abbatoir is one of the best restaurants in Vancouver.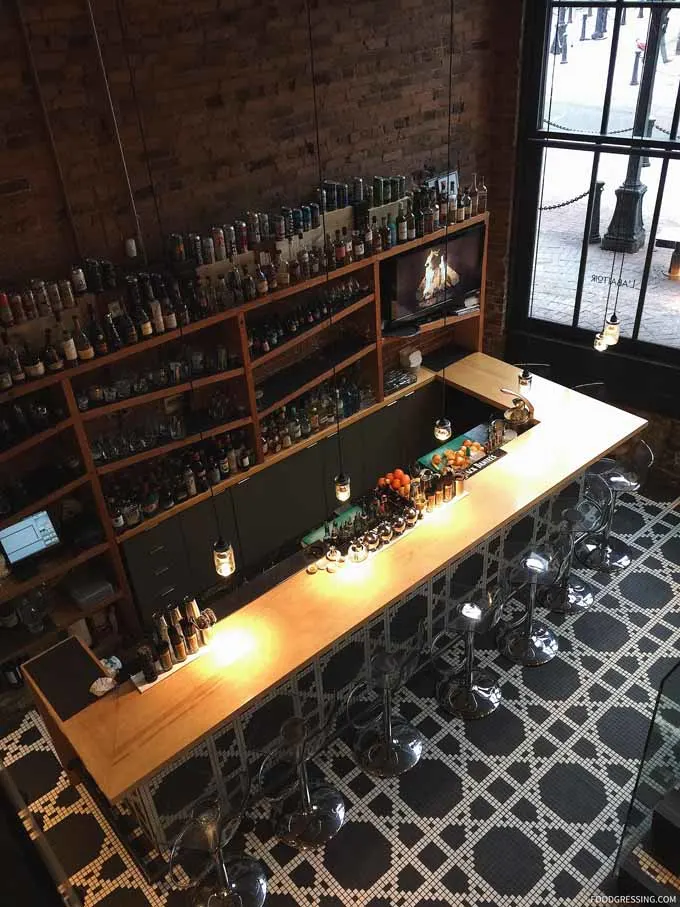 Though more of an upscale restaurant than a bar, there are a limited number of bar seats where patrons
can admire the bartenders shaking up their classics like the avocado gimlet.
For wine lovers, an impressive list of local and international wines make this an ideal spot to share a bottle over seasonally focused French influenced West Coast dishes.
217 Carrall St, Vancouver, BC
VV Tapas Lounge
VV Tapas is a place for locals to gather for internationally sourced wines, craft beers and cocktails along with artfully prepared small plates.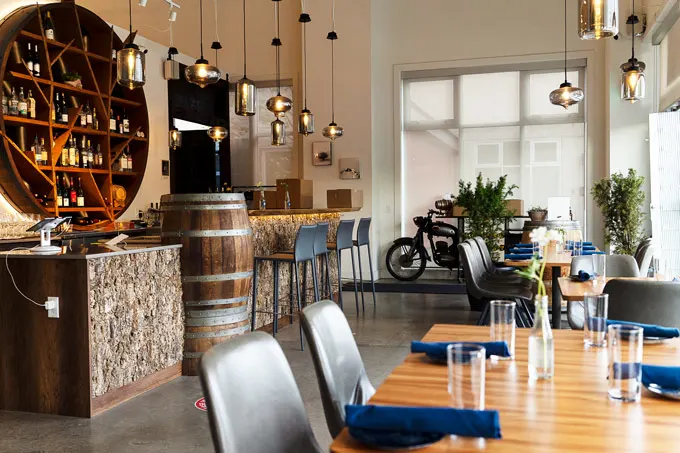 VV Tapas Lounge's wine program is balanced, value- driven and approachable. The wine program includes weekly features and wine flights that will keep you on your toes.
This wine program also includes a brand new "Bottle Shop" where you can purchase bottles of wine at retail price and enjoy it at the restaurant (with a corkage fee of $20) or take a bottle that you have enjoyed home.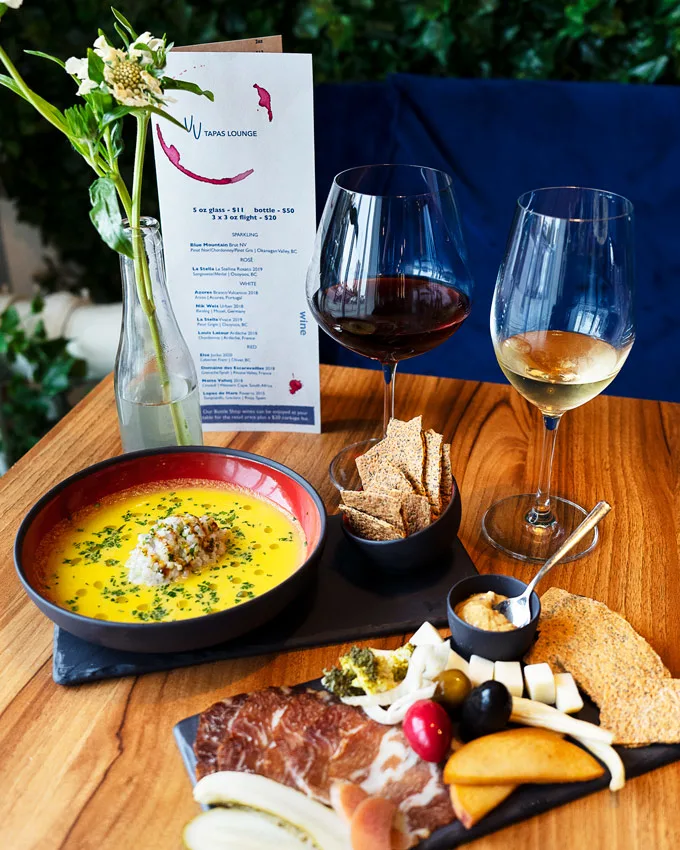 They also have a Happy Hour where you can enjoy deals off their food and drinks.
957 E Hastings St, Vancouver
Best Vancouver Sports Bars
The American
The ideal sports bar?
Fast-flowing drinks, activities, greasy food and a lively atmosphere.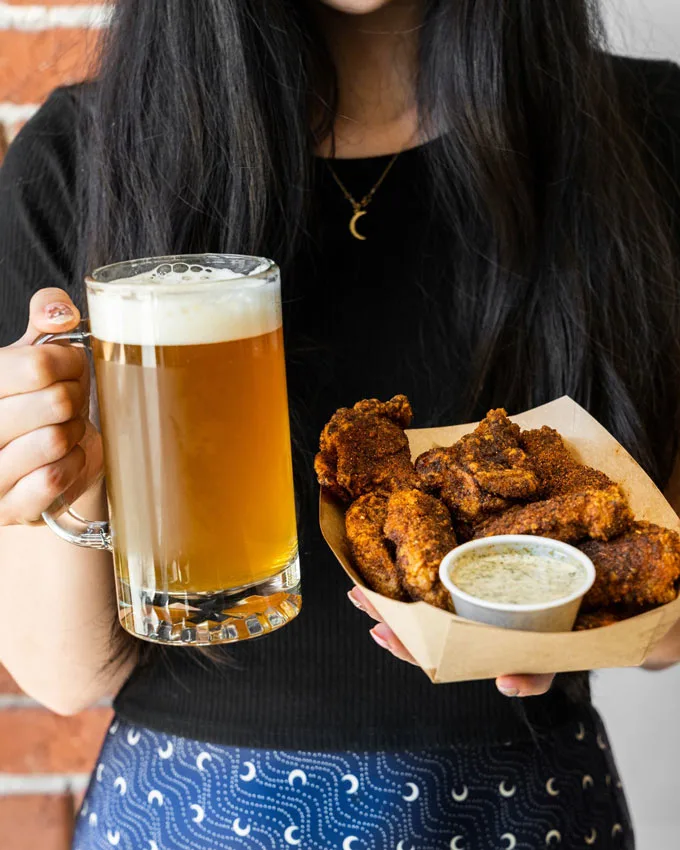 The American on Main Street has it all.
Craft beers, pinball, burgers and long tables for all of your friends.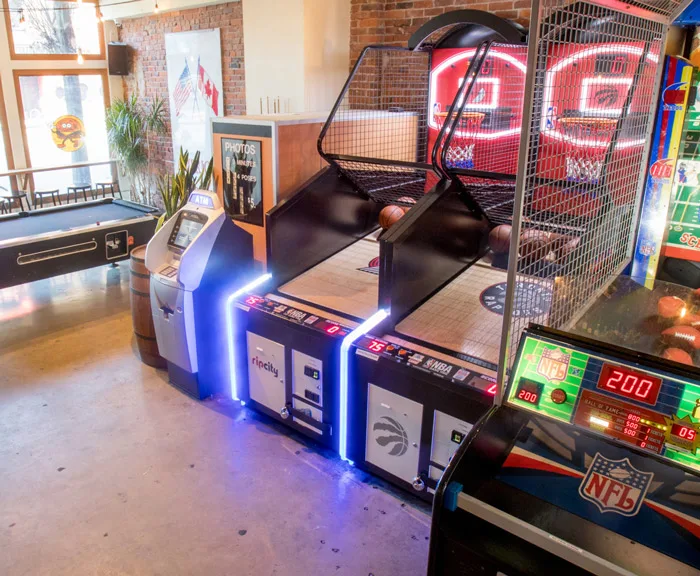 Downlow burgers now look after the food menu and provide the usual sports bar snacks with juicy smashed burgers.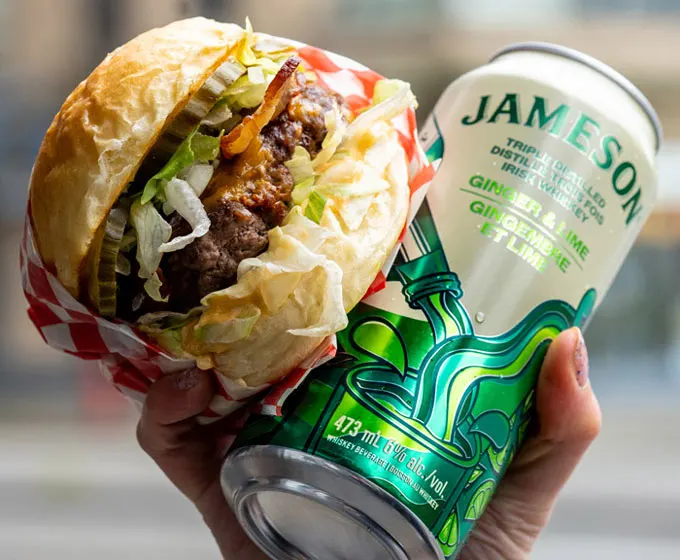 During any sporting event, expect an engaged crowd, but at night, the American quickly shifts into a rowdy late-night bar.
Located right off a Skytrain line, this bar is easily accessible from most parts of the city.
926 Main St, Vancouver, BC
The Pint
Though weekend nights, the Pint practically turns into a nightclub, for sports events, particularly rugby, soccer and hockey. The atmosphere is really electric.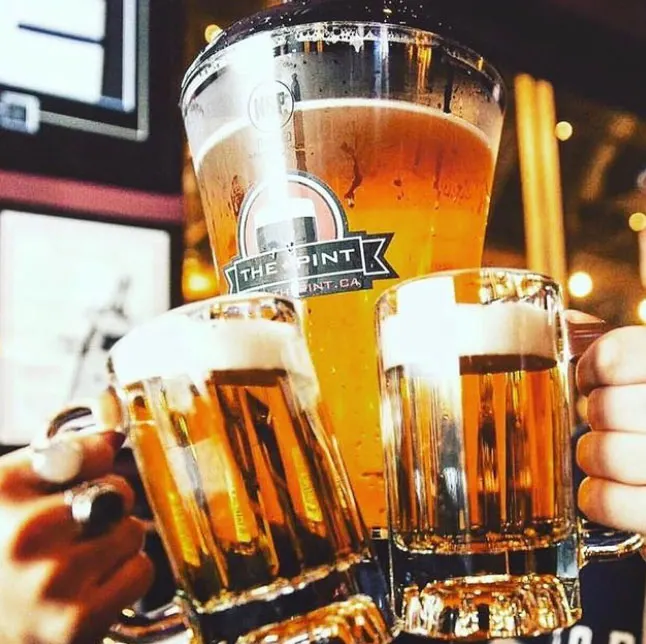 A hideaway for many of the city's British football fans, the beer towers are almost as long as their list of chicken wing flavours.
During the Rugby World Cup, it is not uncommon to see patrons stumbling out the bar in the morning for the early fixture.
455 Abbott St, Vancouver, BC
Score on Davie
Located in the West End, The Score is a popular sports bar in Davie Village that turns into a quasi-nightclub.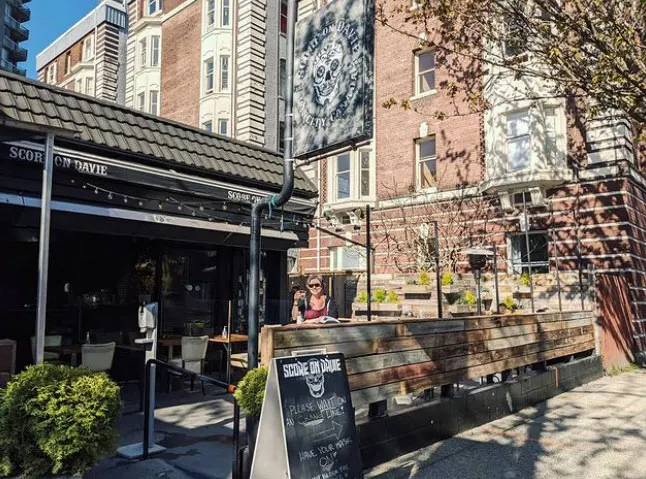 While the massive TVs are perfect for sports, the Score is known almost more so for their extravagant
Caesars.
A full burger, onion rings, chicken wings, pulled pork sandwich and dessert sit atop the Checkmate Caesar.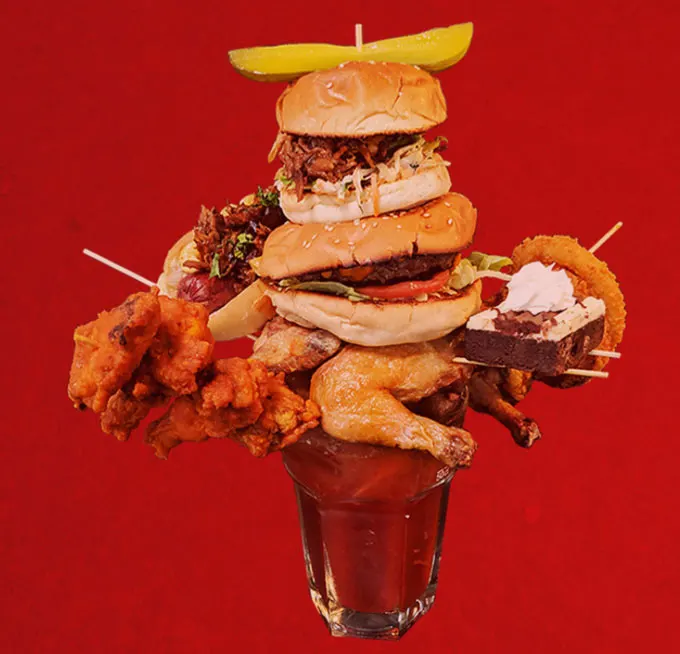 Fair warning, post-caesar, you may find yourself unable to do much else fo rthe day.
The Score has won several awards over the years and is extremely fun-loving, to say the least.
1262 Davie St, Vancouver, BC
Best Speakeasy Bars in Vancouver
The Narrow
To say that this location is off the beaten path would be an understatement.
Sitting across from a car collision repair centre, The Narrow is one of Vancouver's few hidden gems.
A dim red light outside is the only indication that they're open.
Patrons slip downstairs to a small bar with few lights, leather seats and on a given day, the ambience ranges from romantic date spot to raucous late-night bar.
If you fancy some food, on the other side of the building is their sister restaurant, Taco Ding Dong, which provides Tex-Mex style fare.
The Narrow also happens to be well priced, with a beer, burrito and 2 tacos costing a mere $18!
1898 Main St, Vancouver, BC
Guilt. and Co.
A thin staircase on the side of a Gastown building brings you to Guilt & Co dimly lit speakeasy-style cocktail bar.
This is another bar located right in the heart of Gastown, meaning going from bar to bar is a piece of cake, just remember to stay hydrated!
Expect fantastic live music with a jazz focus, eclectic cocktails, and candlelit tables that keep the room dark and conversations loud.
The cocktails are complex and the unique combinations leave you curious about your next sip!
1 Alexander Street, Underground, Vancouver, BC
Fun Vancouver bars for drinking
Back and Forth
Found between Chinatown and Gastown, Back and Forth Bar is a ping pong players dream.
Affordable drinks, 6 ping pong tables and loud music make this an extremely fun bar to get your drink on and have a great night with friends.
Whether you're going before or after a night out (they're open until 3AM), expect a packed bar with a rotating selection of $5 BC craft beers.
They've even got board games to hold you over until a table is free for pong.
They keep it simple, so you can enjoy a few rounds of ping pong with friends.
303 Columbia St, Vancouver, BC
Shameful Tiki Room
Though tiki bars can earn a bad rep as quality cocktail bars, Shameful Tiki Room is both a tropical haven and quality cocktail lounge that celebrates the vintage tiki cocktails of the past.
In true tiki fashion, expect clever drinking vessels, expertly decorated glasses, colourful drinks and
the smell of tropical fruit wafting throughout the bar.
The go-to tiki drinks like a Mai Tai or Hurricane are well worth a try, if you're visiting in a group, then go for one of the ludicrous bowls like the Voodoo or Mystery Given the popularity, it's best to expect a wait, and don't bother
calling — They don't have a phone!
Their food offerings are a fusion of mostly tropical foods, taking a hint from Mexican, Thai and Hawaiian cuisine.
4362 Main St, Vancouver, BC
Best Hotel Bars in Vancouver
Botanist at Fairmont Pacific Rim
A cocktail lab set inside one of Vancouver's nicest hotels and across from a beautiful view of the Burrard Inlet. It doesn't get any nicer than this.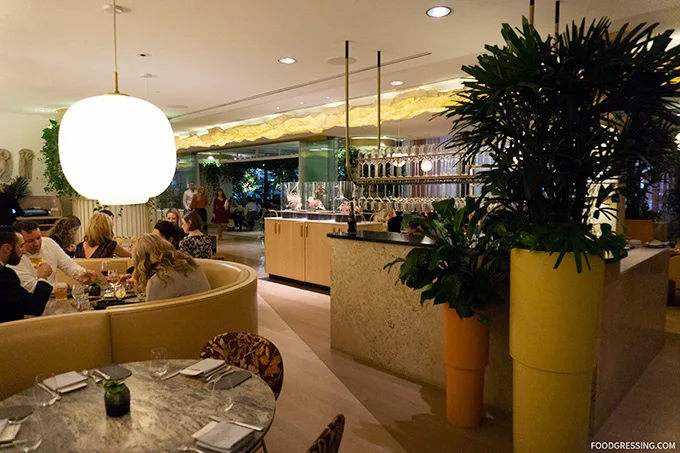 Though the Botanist is a full-service, upscale restaurant, there is a small bar and cocktail lab where creativity runs wild set amid pretty pastels, lush greenery and minimally styled furniture.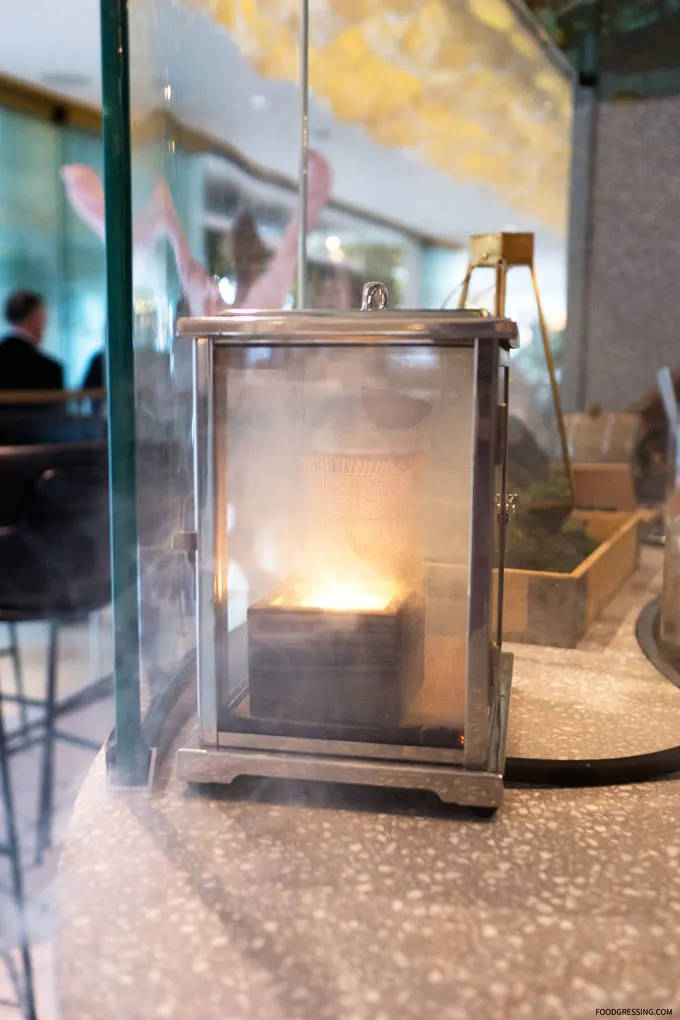 The Botanist operates a restaurant and bar that pays tribute to the beauty of the Pacific Northwest.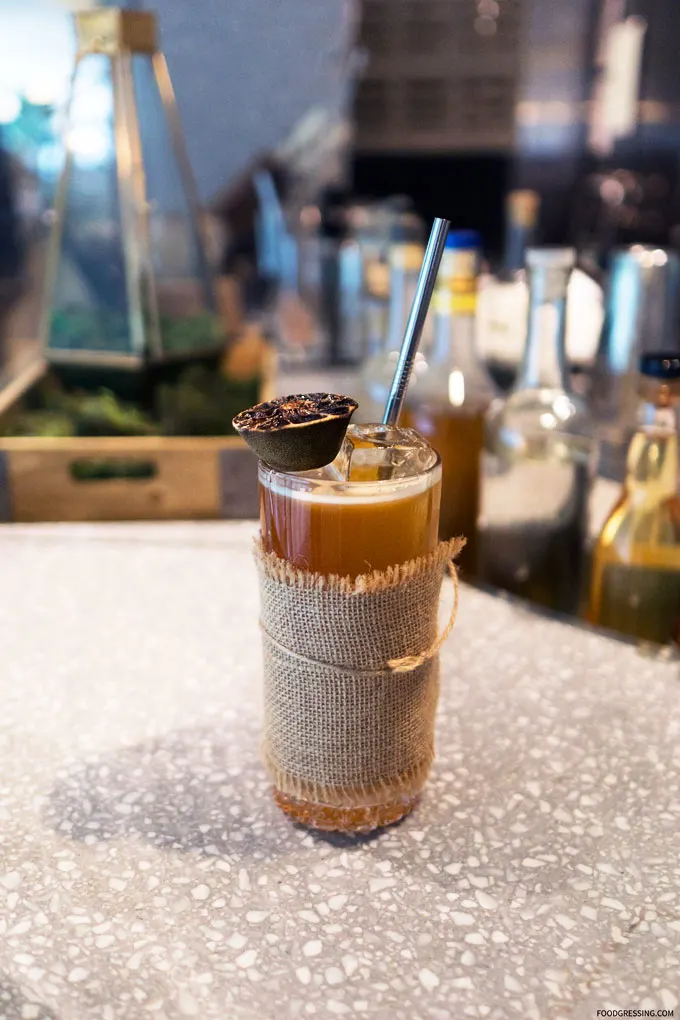 Expect organic produce, sustainably caught fish and ingredients foraged from the nearby forests.
The wine list is similarly dedicated to organic, biodynamic and environmentally conscious producers that showcase the uniqueness of their vineyards and land.
At the bar, bartender of the year 2020 Jeff Savage can take you on a cocktail journey at the VIP table, or if you're looking for a taste of the Botanist, then go for the Tree Beard which combines douglas fir gin, oaked rye, birch sap, cedar and smoked tea.
1038 Canada Pl, Vancouver, BC
1927 Lobby Lounge
1927 Lobby Lounge is a classic Vancouver staple that has been around since before alcohol was even permitted in bars.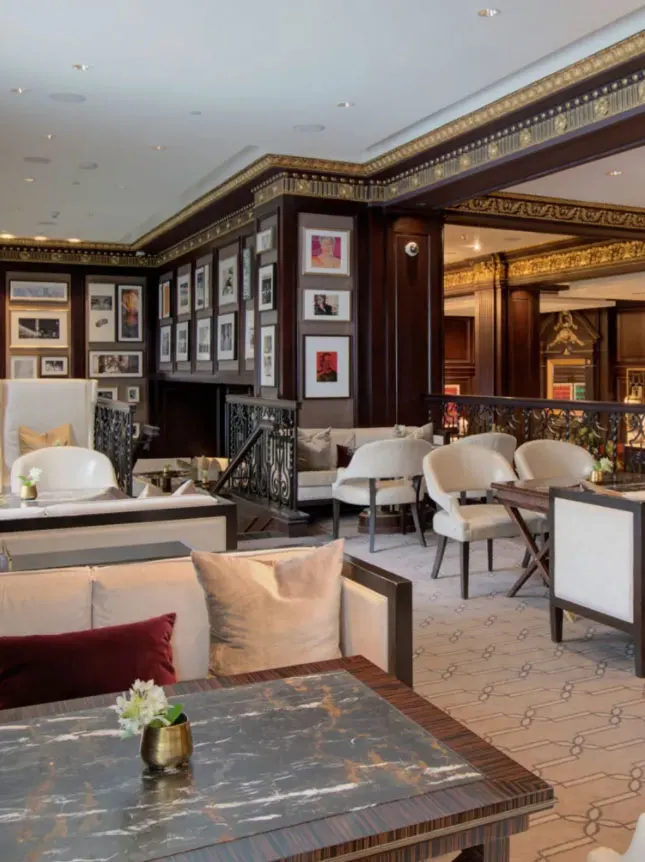 Located in the Rosewood Hotel Georgia right in the heart of Downtown Vancouver.
Art covers the wood-panelled walls while the interior design keeps it cosy and stylish.
Not shy to an award, 1927 was named best hotel bar in 2015 and 2016.
Their most renowned cocktail, the Hotel Georgia, is made of gin, orange blossom, lemon and nutmeg dust, making it a floral and refreshing tipple.
Their food is casual fare, perfect for a hotel lobby bar, and the dress code is smart casual.
801 W Georgia St, Vancouver, BC
H Tasting Lounge at the Westin Bayshore
Evoking the glamour of early 20th-century Hollywood, H Tasting Lounge at the Westin Bayshore offers a robust line-up of handcrafted cocktails, curated by premium bartenders and complemented with local tasting plates.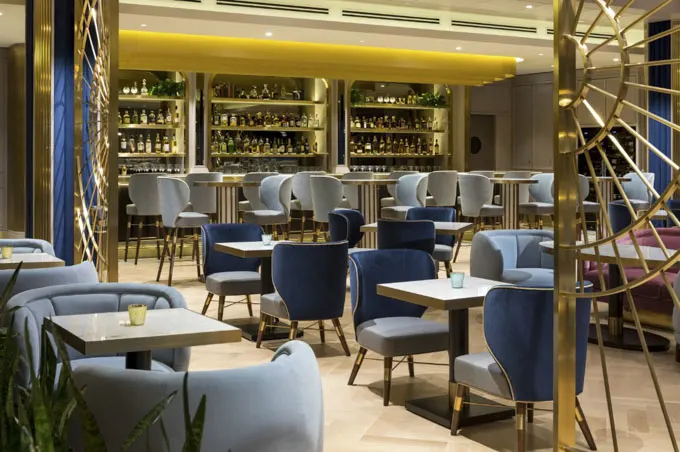 Unwind in the elegant art deco-inspired space, take in seaside views from the waterfront patio in the summer, or dine within translucent domes in the spring and winter.
One of their best-loved cocktails is "Like, Basically" which is far from basic.
This drink features the delectable and potent fusion of strawberry jacked absolut vodka, 05 elderflower soda, chambord, galliano and lemon.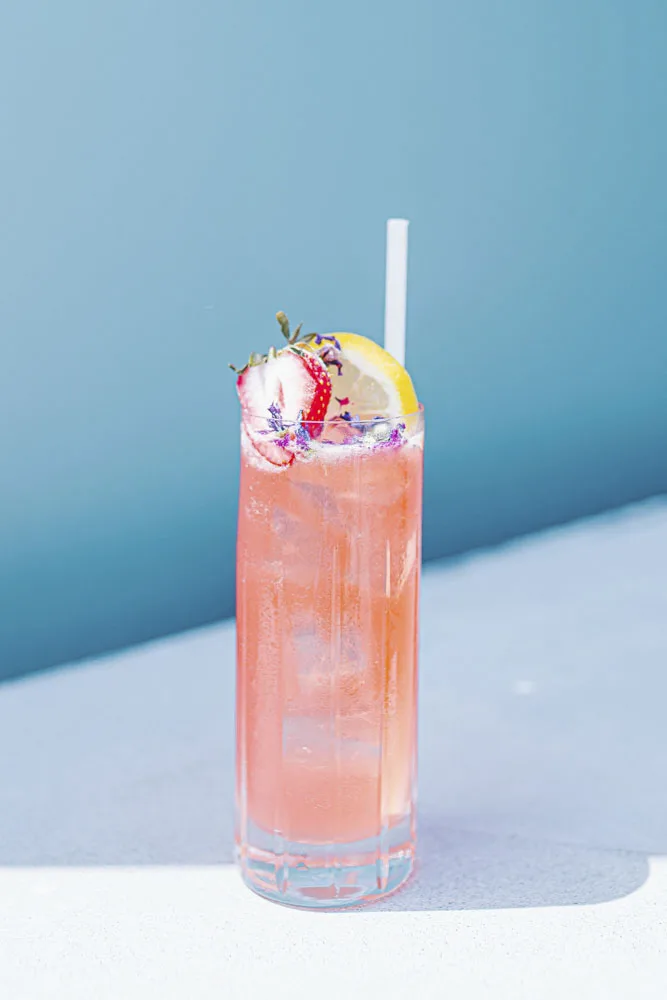 1601 Bayshore Dr., Vancouver, BC
D/6 Bar & Lounge
D/6 Bar and Lounge located at the JW Marriott Parq Vancouver is a sleek destination within a destination.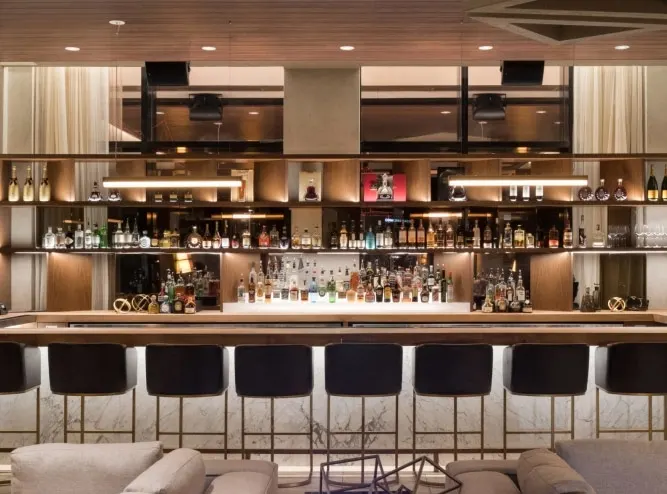 Enjoy stunning views of Parq and the skyline between sips of handcrafted cocktails.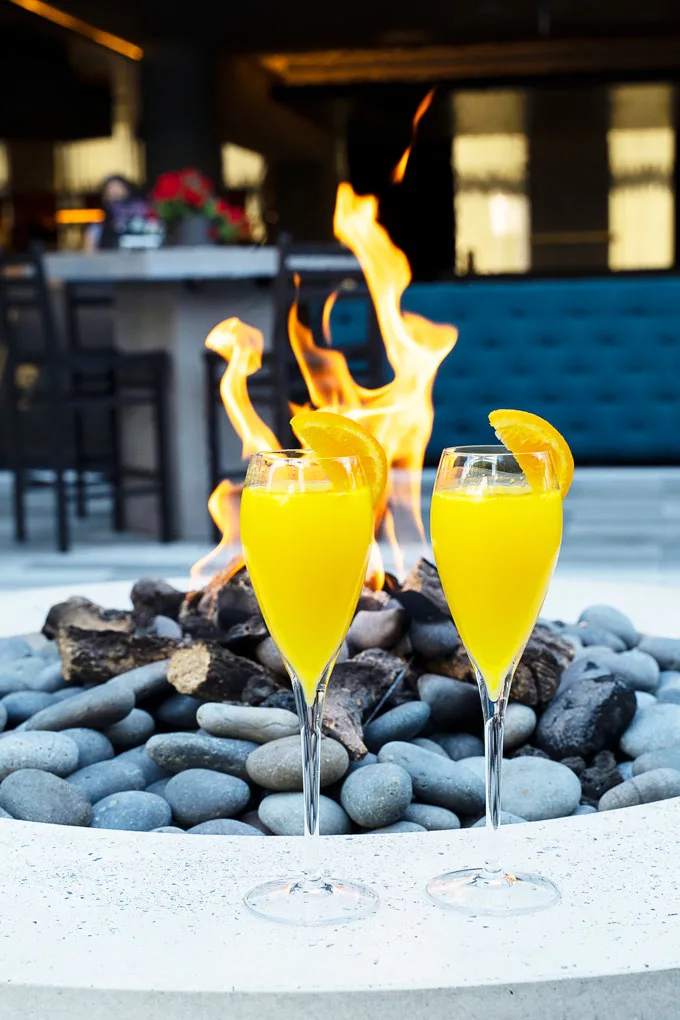 Their bar is open until 2 am on Fridays and Saturdays with a Happy Hour drinks menu from 10 pm – close.
On the late night Happy Hour menu is the Ruby Sangria, Sicilian Spritz, Dark N Stormy and Classic Margarita.
39 Smithe St, Vancouver, BC
Best Vancouver Bars for Upscale Drinks
Bacchus at Wedgewood Hotel
Bacchus at Wedgewood Hotel has a phenomenal hotel bar, but it's really the class of this institution that captures the eye of passersby.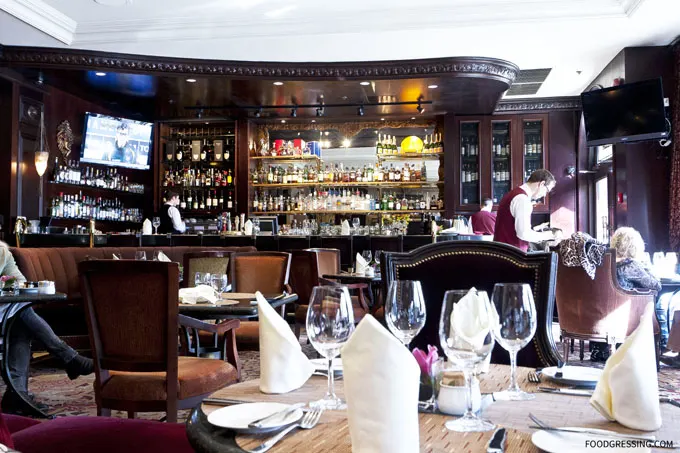 Think charming and sophisticated decor that conjures images of a historic British manor in the heart of the city.
They have a wine list filled with heavy hitters and a European-influenced food menu is great for dinner and drinks.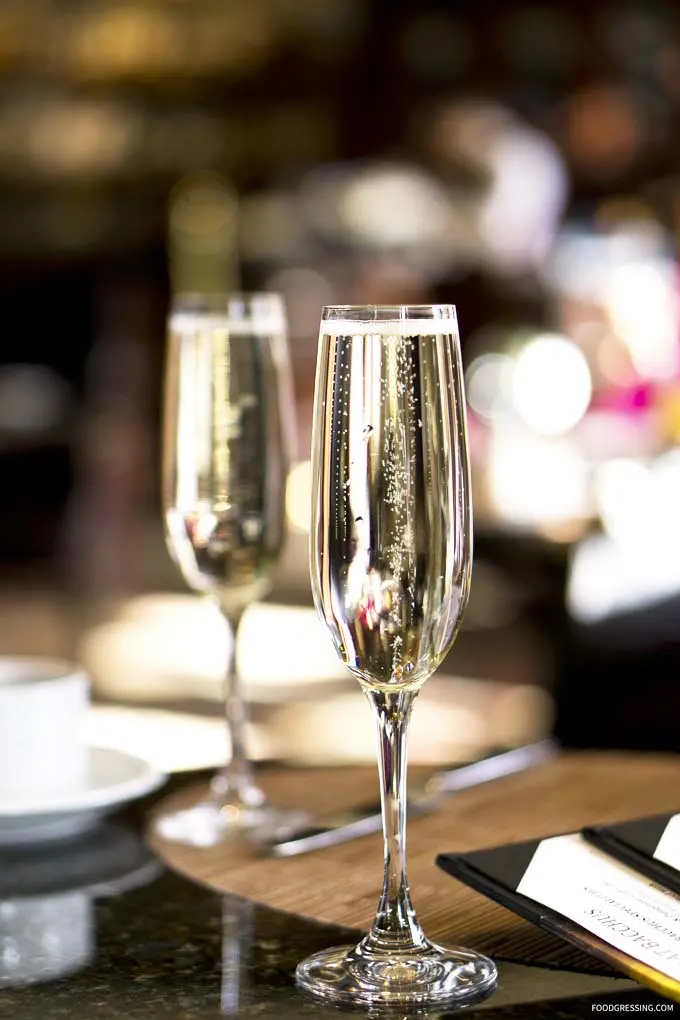 Expect suit-clad meetings, dates dressed to the nines and impeccably dressed staff – all harmonized by the nightly pianist.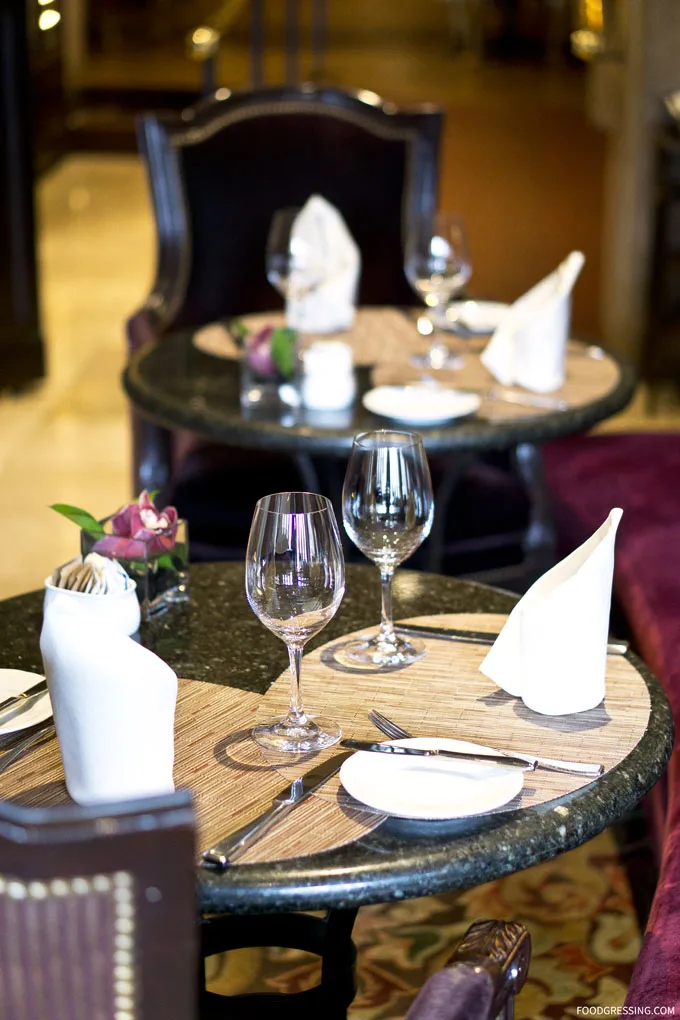 The cocktail list is classics and favourites, served with an attention to detail seemingly found only in upscale establishments such as Bacchus.
845 Hornby St, Vancouver, BC
Check out L'Abbatoir and The Botanist for more upscale drinks. Mentioned above for more details.
Best Vancouver Bars for Cheap Drinks
Gringo
Gringo is where you will find neon-coloured stools, bright lights, eye-catching electric pink buckets of margaritas and easy to enjoy delicious Mexican all served with an affordable price tag.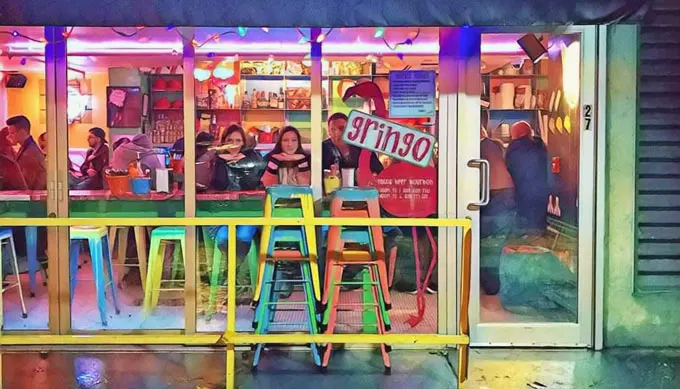 Tacos for $3.25, sleeves of beer for $4.75, and for the adventurous or those reminiscing of Thai beach parties, they've got large buckets of booze that'll remind you of one of your worst hangovers.
Started in 2013, this tiny spot is located in Blood Alley, just outside of Gastown and promises good times, if you can get a seat.
27 Blood Alley Square, Vancouver
Back and Forth, The American, The Pint and Juice Bar are all relatively affordable for their respective style of bar as well.
Unique Cocktail Programs
Torafuku
Popular Pan-Asian restaurant, Torafuku, offers a menu of creative and Asian-inspired cocktails.
A favourite is The People's Cocktail featuring Beefeater Gin, cucumber, elderflower, ginger, lemon.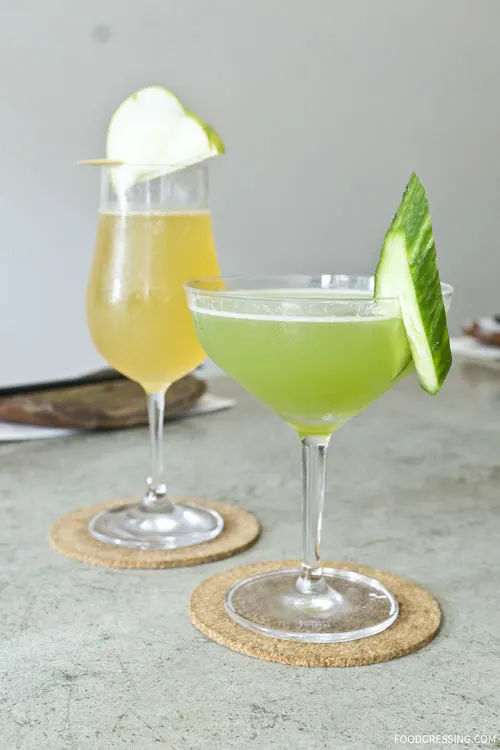 The Oriental Beauty (pictured below) is one of my favourites and features Chinese premium tea infused No.3 Gin, Green Chartreuse, fresh pomelo, osmanthus syrup, egg white, Bittered Sling Grapefruit & Hop bitters.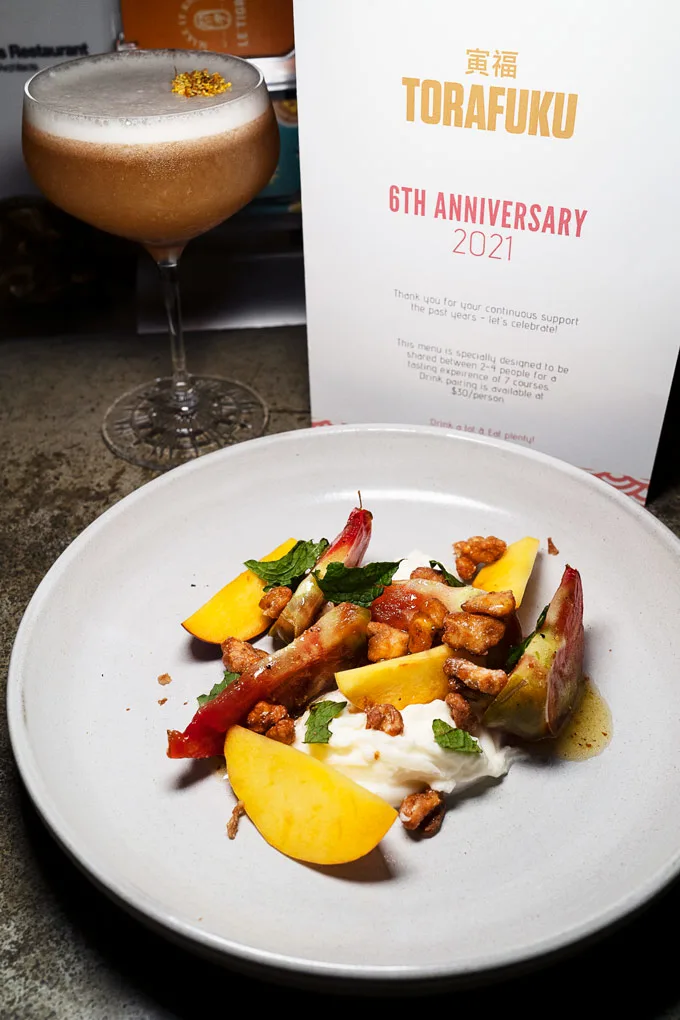 58 Main St, Vancouver, BC
Tojo's
Located in the Fairview neighbourhood, Tojo's Restaurant has been an iconic establishment in Vancouver for more than 30 years, and continues to offer unique and inventive Japanese fine dining for those who love quality fare.
He has long been credited for creating the famous California Roll, and was one of the first to introduce omakase (chef's selection) dining to the city.
Tojo's cocktail program was developed with award-winning mixologist Jeff Savage from The Botanist mentioned above.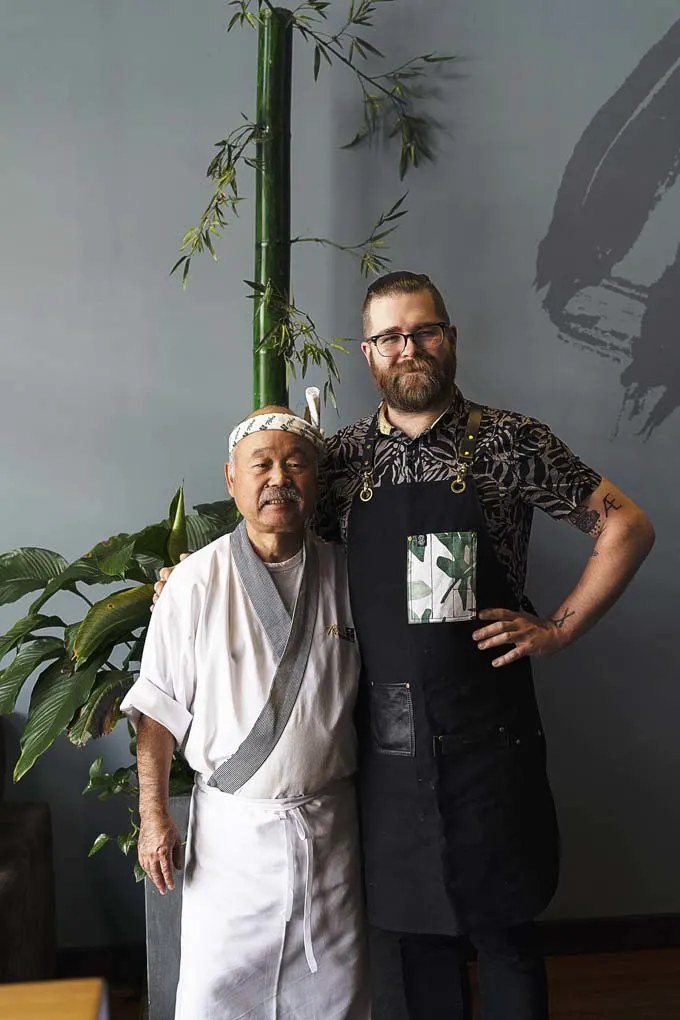 Some highlights include the Tokaido 53 (a vibrant martini riff), Salaryman (unique take on a Manhattan), and Kitsune Gimlet (made with yuzu, Kazuki Gin, and honey).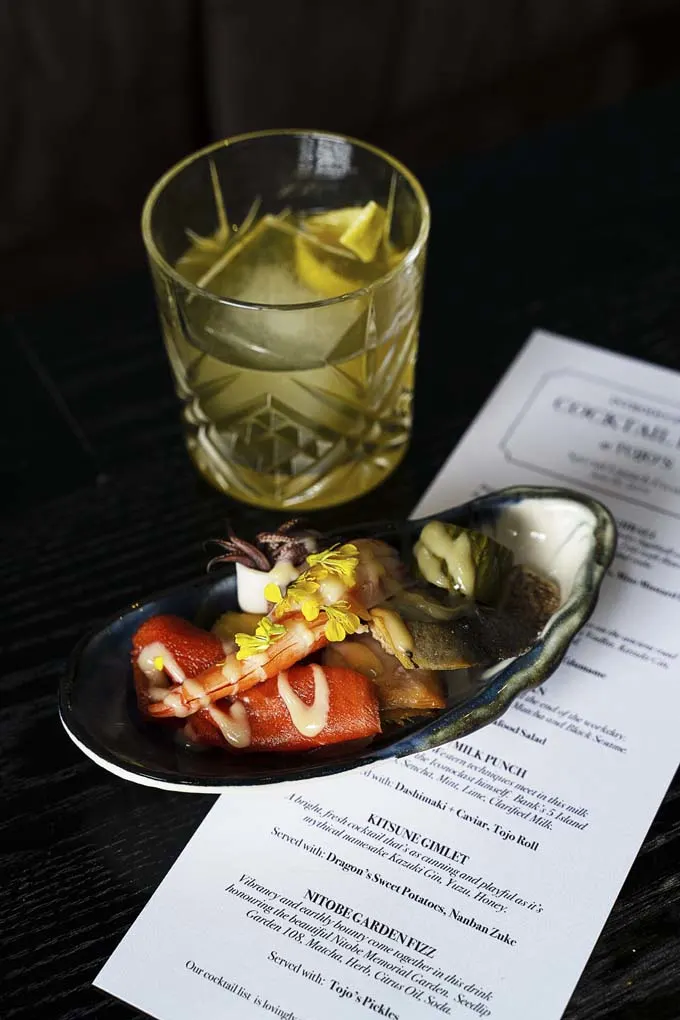 1133 W Broadway, Vancouver, BC
Sula Indian Restaurant
Sula Restaurant boasts a cocktail program with traditional Indian spices like tamarind, star anise, and amla.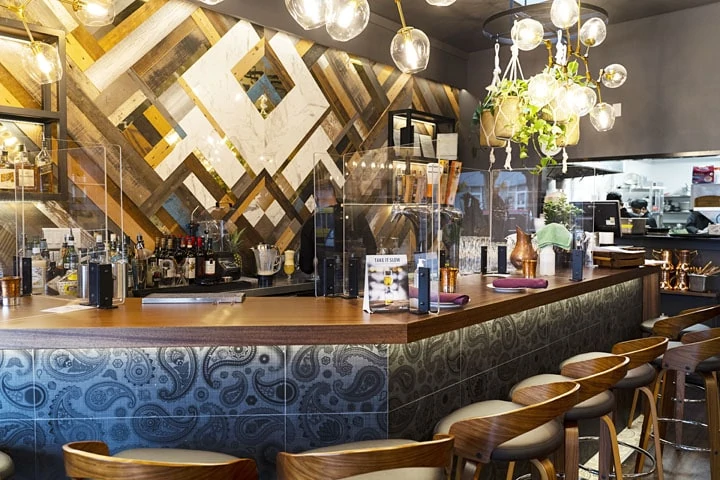 The eclectic cocktails were curated in partnership with award-winning bartender Jeff Savage, as mentioned above for The Botanist and Tojo's.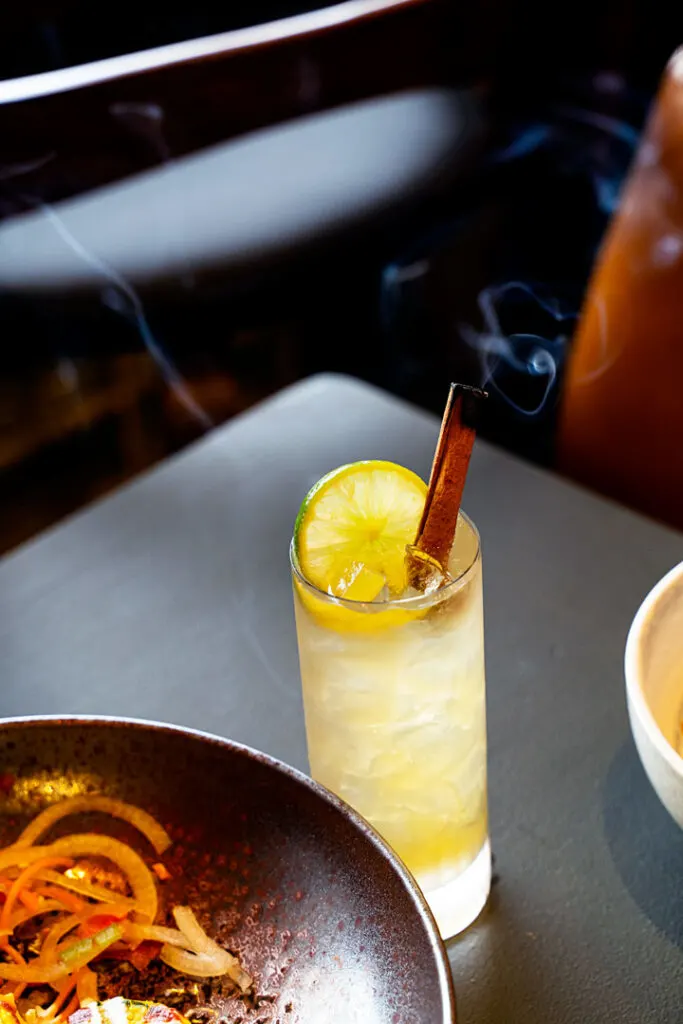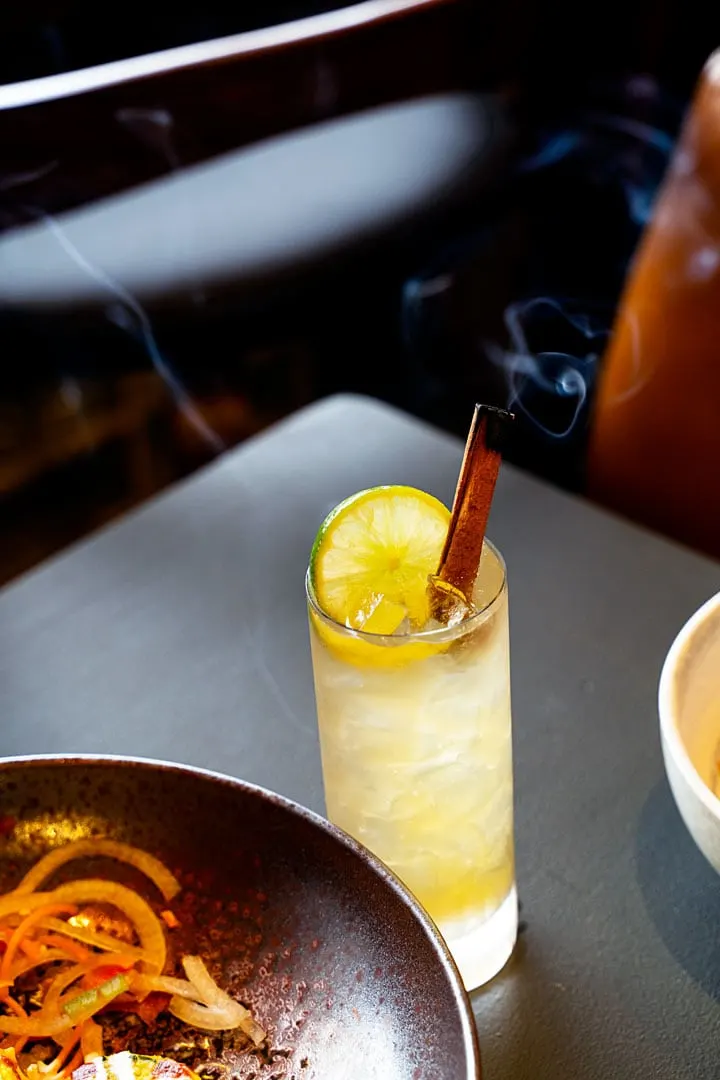 4172 Main Street & 1128 Commercial Drive
Best Vancouver Bars in Downtown Vancouver
The Diamond (Gastown)
Gringo (Gastown)
The Botanist (Coal Harbour)
1927 (Downtown)
The Score (West End)
Pour House (Gastown)
Juice Bar (Gastown)
Brix & Mortar (Yaletown)
L'Abbatoir (Gastown)
The Pint (Gastown)
Bacchus (Downtown)
Guilt & Co (Gastown)
Back and Forth Bar (Gastown)
Best Vancouver Bars in Vancouver Chinatown
The Keefer Bar
The American
Bar Gobo
Check out my other Best of Vancouver Restaurants roundups: