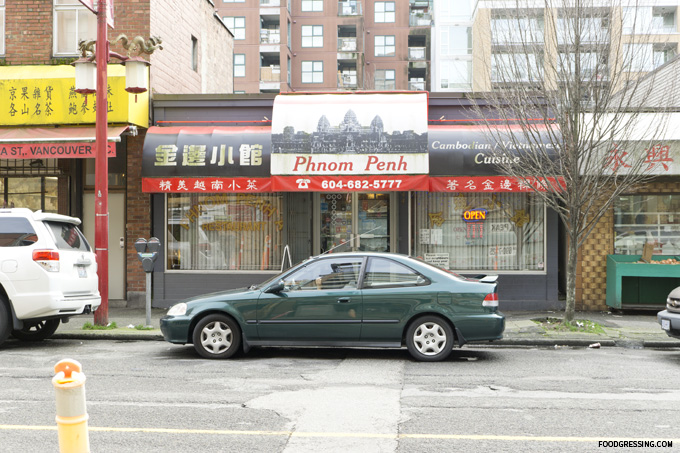 Phnom Penh is one of those restaurants that you must try in Vancouver. From the exterior, it doesn't seem super inviting and there isn't too much to rave about the interior either. But when you do get inside, you can't help but feel the great energy. It's packed inside with customers happily eating, food is coming out of the kitchen at a fast pace while takeout is being packed up. Patrons crowd around the doorway in eager anticipation of the mouthwatering eats. Phnom Penh is the kind of place that just makes you feel good with their delicious Cambodian and Vietnamese dishes.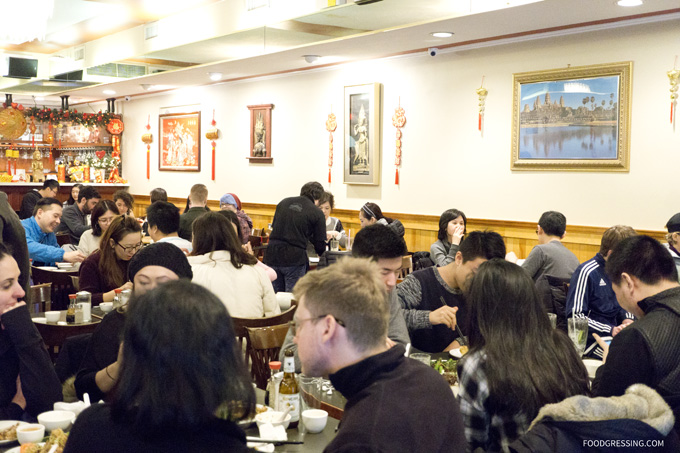 Kid-Friendly
Last weekend, my husband, son and I went to Phnom Penh with another couple and their young daughter. I wasn't sure how it would go since we were dining with two young children, but it turned out well. We managed to get a large round table in the corner so it seemed private. It wasn't so much that we needed privacy but that other customers may not like to dine near young kids. The staff also offered us booster seats and high chairs but we did not use them since the kids wanted to sit on our laps. Lastly, even though there was a line-up, the servers did not rush us. It was an overall pleasant dining experience.
What We Tried
Now, onto the delicious food. The dishes are listed according to what I enjoyed the most to the least.
The #37 – Trieu Chau Fried Rice was off the hook ($10.50). So good, my friends, so good. The Chinese sausage really makes this fried rice flavourful. A must-have at Phnom Penh.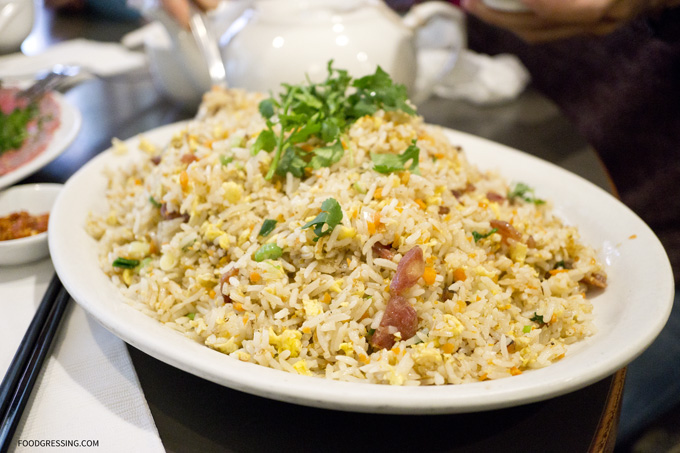 The #81 – Phnom Penh Curry Chicken Hot Pot ($13.50) was sheer heaven. I loved the rich and creaminess of the curry with generous portions of chicken. It came with a baguette sliced in half. Amazing, truly, amazing.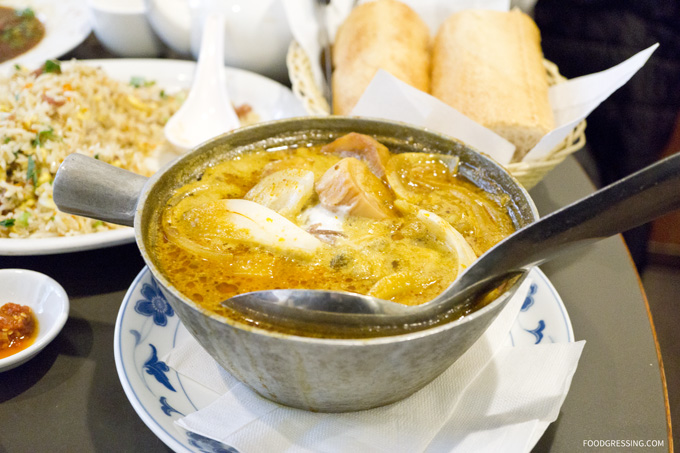 For the kids (and adults, actually), we ordered a #105 – strawberry moo shake ($4.50). It was so refreshing and a great contrast to the savoury dishes we were having.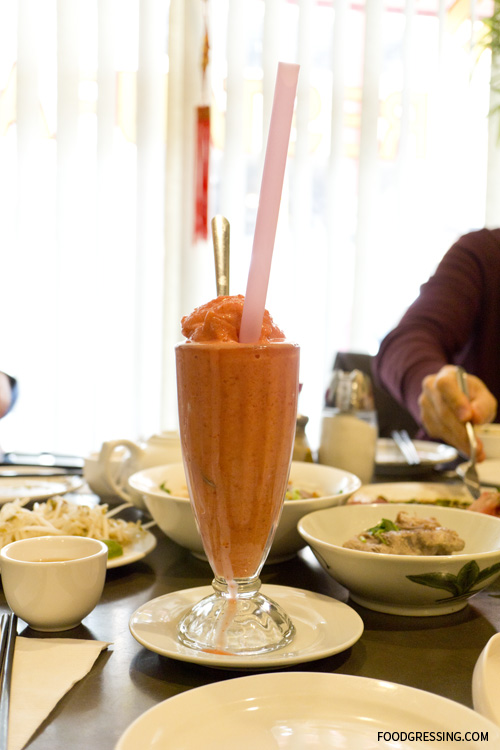 The G – Butter Garlic Frog Legs were crunchy on the outside while the meat was moist and tender. I was surprised that even my son enjoyed eating it.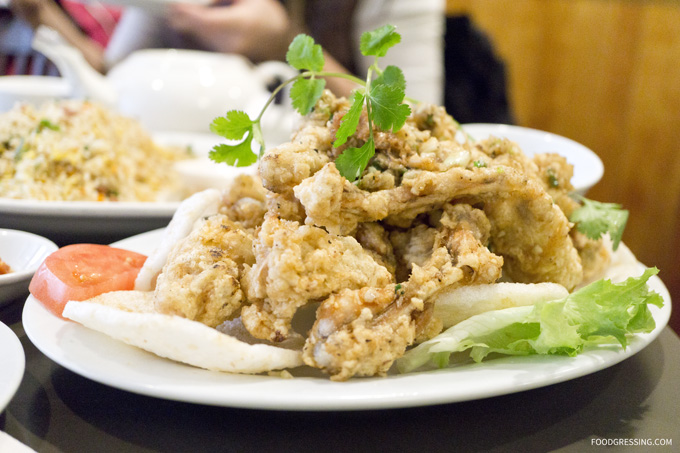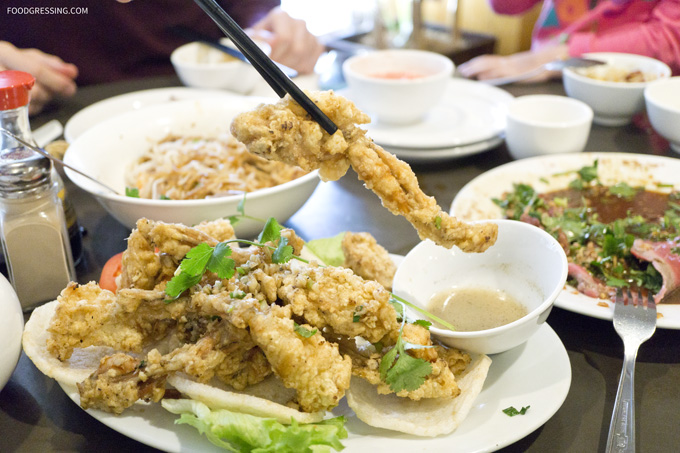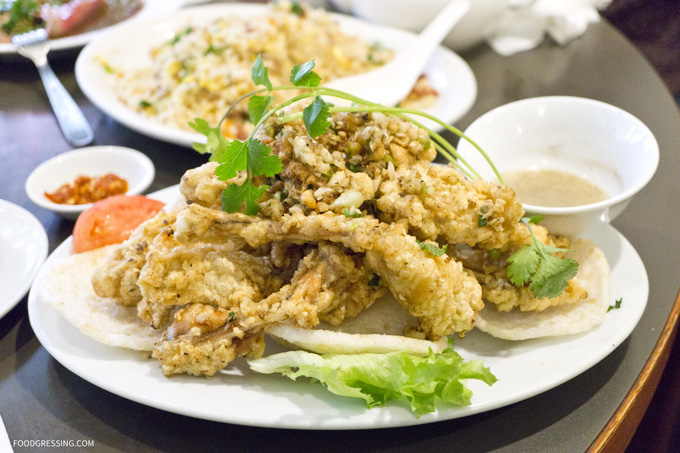 The #71 – Marinated Butter Beef is another must-try at Phnom Penh. It is essentially Cambodian-style carpaccio with thinly sliced raw beef in dressing topped with garlic and cilantro. It is indeed a moist and crazy delicious dish.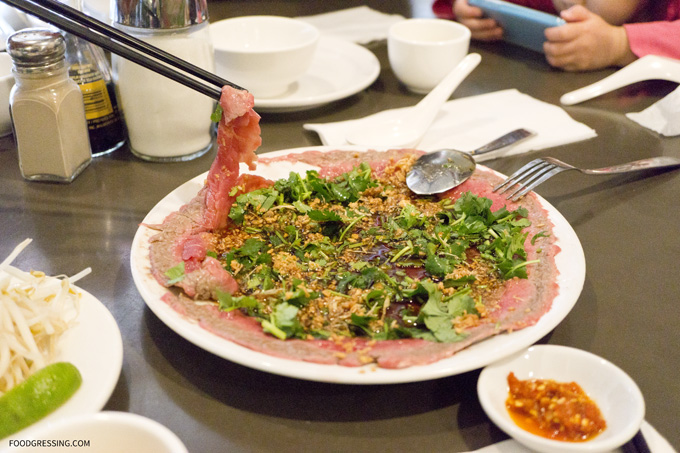 The #2 – Phnom Penh Dry Rice Noodle was the least appealing dish to me. There just wasn't much flavour to it. I personally would not recommend it.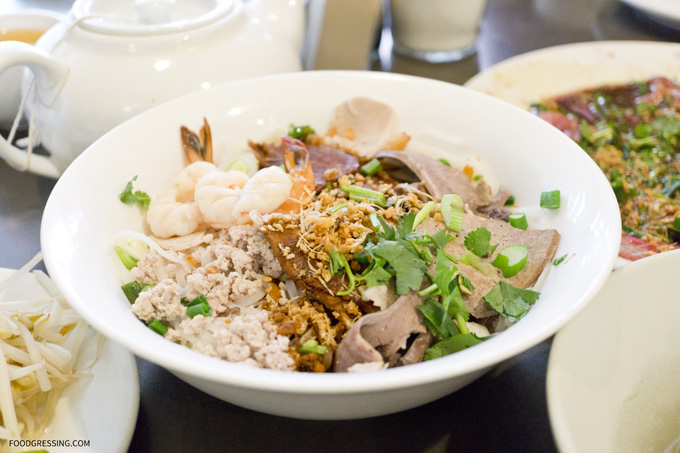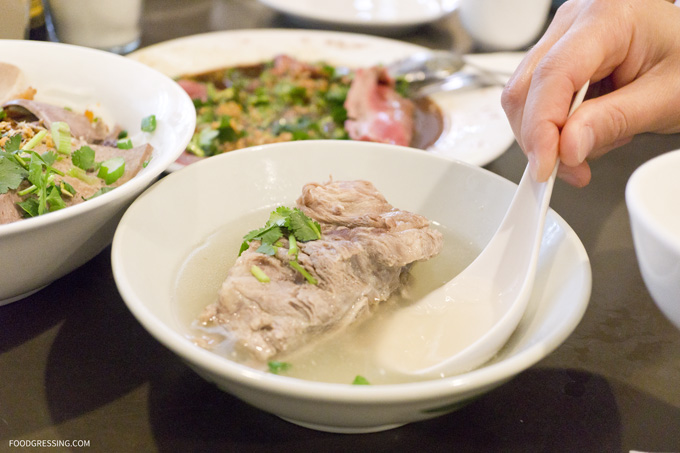 Overall Impression of Phnom Penh
Phnom Penh is one of these great places in Vancouver where it really is all about the food. The inside is dark, outdated and crowded, but the food is awesome and that's just what really matters. In addition, I found it to be kid-friendly too. Great place to take the family to dine out. Rating: 5/5