After shopping at Yokoyaya at International Village recently, I was in the mood for some bubble tea. My go-to bubble tea place is Chatime but there is no location in Chinatown. After looking around, I discovered Bubble King, the only one food stall in the mall that specializes in bubble tea.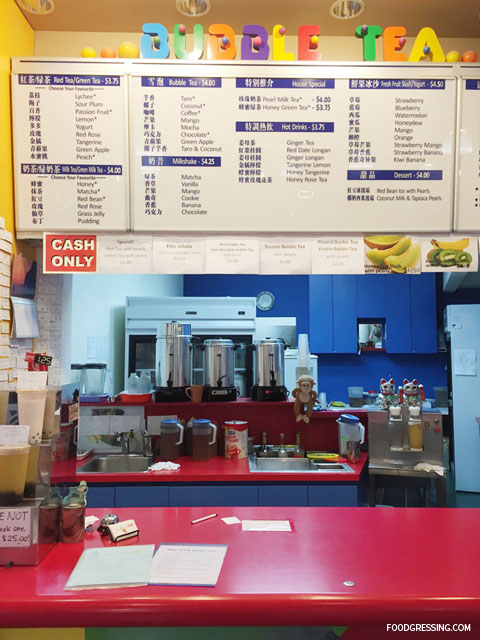 Bubble King Menu
Located inside the International Village food court, Bubble King is a one-man operated bubble tea shop. It's cash only here.
Bubble tea is $4.00 and they have a standard selection of flavours (taro, coconut, coffee, mango, mocha, chocolate, green apple, taro & coconut). They also serve milkshake, hot drinks, fresh fruit slush/yogurt, and even a few desserts. Bubbles are an extra $0.50.
You might just want to be careful around the plastic drink display at Bubble King. If you break one of the models, you will be fined $25! Personally, I have never seen a bubble tea drink display before.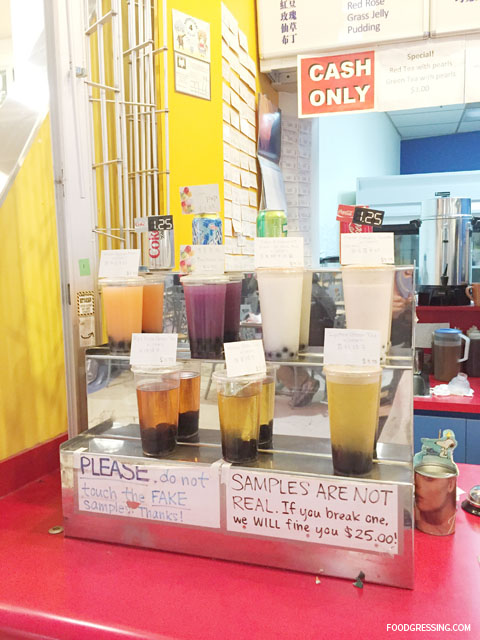 What I Tried
On the first visit, I had a mango bubble tea ($4.00) with pearl. You have the option of getting a thicker, slushier bubble tea which I agreed to. I saw that the drink was prepared using real mango chunks. Indeed, it had a nice thick texture that could still flow through the straw smoothly. The bubble tea was also not too sweet and the pearls were soft and chewy. It was a pretty good drink overall.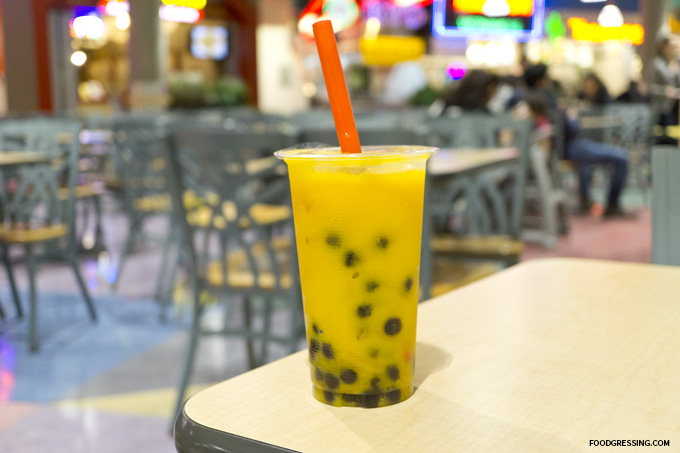 The following time I had a taro milk tea with pearl ($4.00). This time, the drink tasted more artificial and I noticed that there was no taro flesh. I definitely prefer the taro milk tea from Chatime which has a nicely fine taro flesh and tastes more natural. Nevertheless, the pearls were soft and chewy. Not the best taro milk tea I have had but still okay.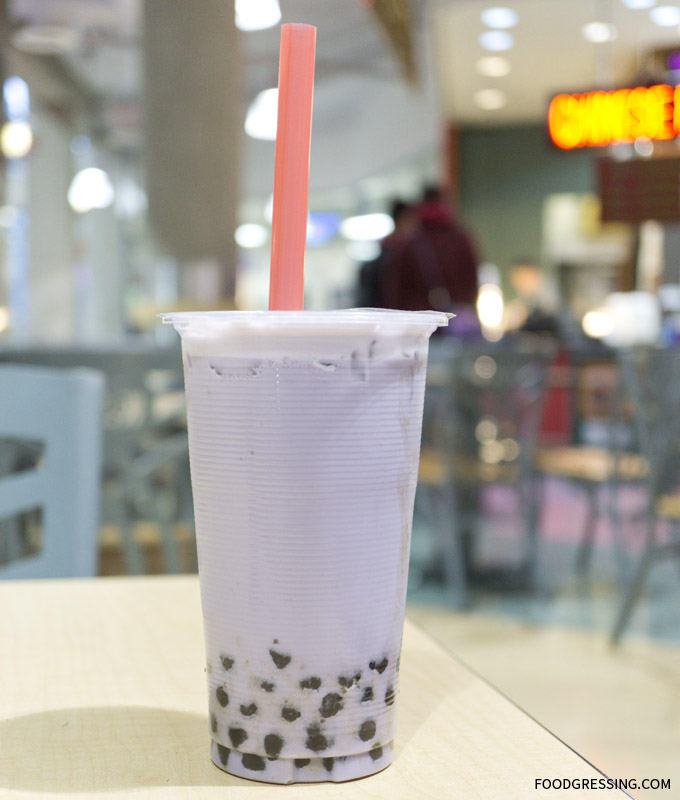 Overall Impression of Bubble King
The drinks that I tried from Bubble King were not too sweet and the pearls were just right. If you are craving for bubble tea while at International Village, Bubble King does a decent job. Rating: 3/5