Disclaimer: The mini cream puffs and cheesecake sticks in this review were complimentary. All other items were purchased. Opinions are my own.
Beard Papa's is an international franchise that is known for their fresh and natural cream puffs. Originating from Osaka, Japan, they have been around since 1999 and have over 250 stores in Japan and 300 worldwide. At Aberdeen Centre in Richmond, it is hard to miss Beard Papa's because it has one of the largest food court stalls. I have tried a few tasty treats from Beard Papa's at Aberdeen Centre and this post covers my thoughts on them.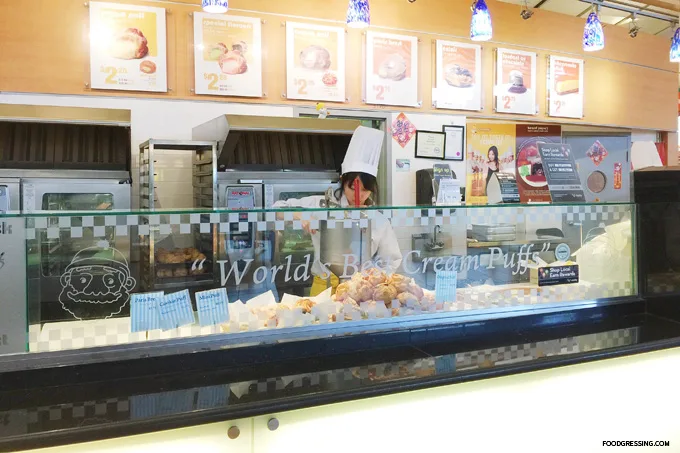 Beard Papa's Menu
Beard Papa's cream puffs are preservative-free and made fresh daily in-store. Each of their fist-sized puff has only 220 calories. According to their site, the shells are made of a double-layer of soft French "choux" and outside "pie crust" that are filled with a whipped-cream custard. Aside from choux pastries, they also have panna cotta and crème brûlée. Rather than custard, you can fill gelato as your filling.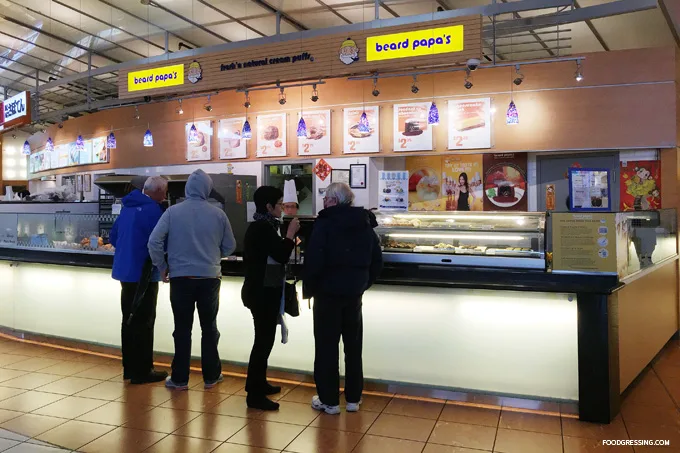 What I Tried
I have some experience with choux pastries, having made them in two pastry classes. Like most pastries, the key is to make them and consume them as soon as possible. Freshness is of definite importance.
At the Taste of Aberdeen event, I tried the mini cream puffs ($0.77 each) and cheesecake sticks ($2.25 each). It was the first time I tried anything from Beard Papa's and I was pleasantly surprised. The shell of the cream puff was crispy and the filling was not too sweet and creamy. The cheesecake sticks were okay – simple and smooth – though not too exciting.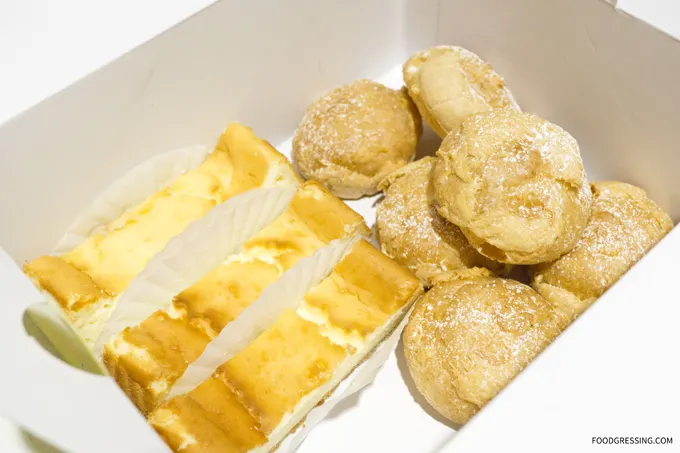 On my recent revisit to Beard Papa's at Aberdeen, I bought an almond éclair with green tea filling. The éclair is filled on the spot and other choices of filling were vanilla and chocolate. I was blown away by how good the almond éclair was. The sweetness of the treat came from the Belgium chocolate. The green tea filling, on the other hand, was not really sweet but rather added creaminess and moisture to the éclair. The roasted almonds gave the treat a nice crunchy texture. I definitely recommend trying this.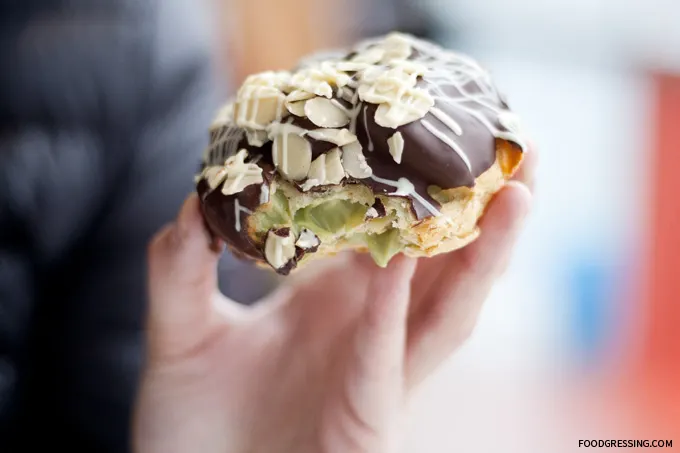 I also had a green tea fondant au chocolat with green tea filling. It was also delicious! A warm and moist cake which was not overly sweet. The filling also had a very nice green tea flavour.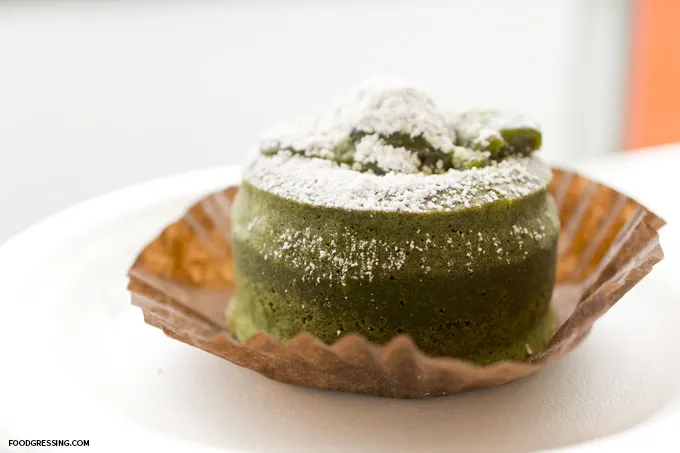 Overall Impression of Beard Papa's
I think that Beard Papa's has simple and delicious desserts that are inexpensive. I appreciate that their desserts are not overly sweet yet still flavourful. The almond éclair and green tea fondant are definitely far more rich in flavour and interesting compared to the simple cream puffs and mini cheesecake sticks. I found the staff at Aberdeen Centre quite friendly as well. Rating: 3.5/5
For more information on Beard Papa's Canada, visit their website and Facebook.