Last year, I had the pleasure of attending Taste of Aberdeen, a Chinesebites.com media gathering where 60 influencers indulged in 30 dishes by 20 Aberdeen Food Court vendors over 2.5 hours.  It was there that I was introduced to Szechuan House, one of the vendors at the food court which focused on Szechuan cuisine.
Disclosure:  One of the items discussed in this review was complimentary.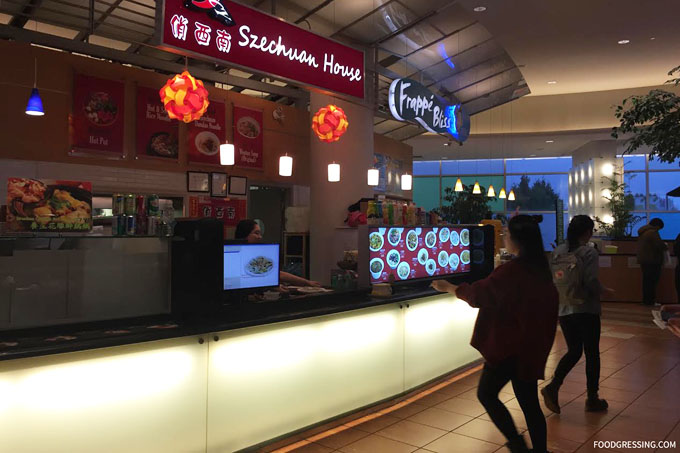 Spicy Szechuan
Focusing on spicy Szechuan-style food, Szechuan House's food stall has a fiery-red coloured themed food stall.  On the menu are $7 – $10 entrees ranging from simple dumplings, wontons and noodles dishes to more intriguing delicacies like pork intestine rice noodle with spicy soup and pig ears dressed with sauce.  Customers can chose their level of spiciness (mild, medium and hot).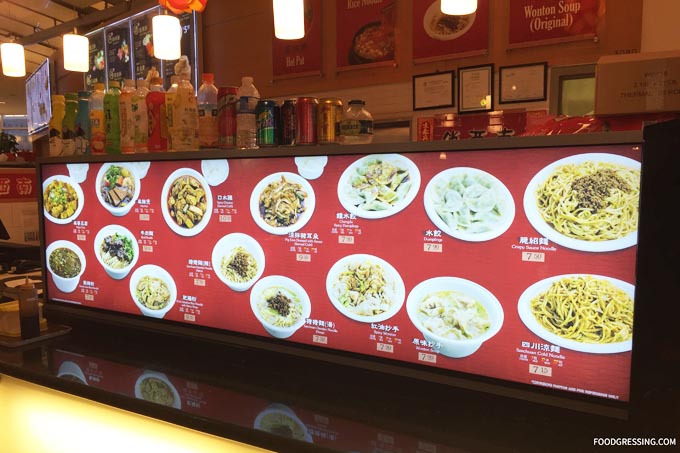 What I Tried
I must admit that I'm not much of a Szechuan cuisine lover so when we were presented with the Hot & Sour Soup Rice Noodle I wasn't bursting with excitement.  But alas, I did give it a try though I seemed to have not photographed it.  The version of Hot & Sour Soup Rice Noodle presented by Szechuan House tasted like the real deal: spicy, flavourful and numbing to the mouth.  I quite enjoyed the thin, silky smooth rice noodles.
Fast forward to last month when I revisited Szechuan House to order another item to round out this review.  Fortunately, I had my husband with me who is a Szechuan food fanatic.  We ordered the Hot Pot ($10.50) for him to consume mostly and me to sample.  It literally was a mish mash of ingredients including cauliflower, tree fungus, button mushroom, soy bean sprouts, enoiki mushrooms, celery, lunch meat, lotus root, radish, shrimp, imitation crab meat, fish ball and more that we could not quite identify.  We liked the variety of ingredients offered and it was certainly filling given the portions at $10.50.  My husband rated it 3/5 (he's a tough critic.)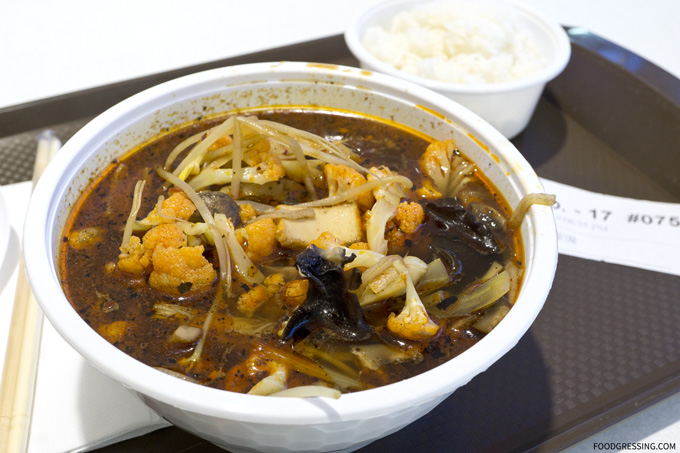 Overall Impression of Szechuan House
Szechuan House at Aberdeen Food Court seems like a reasonable place for spicy, Szechuan-style fast food.  Tongue-numbing and reasonably flavoured food.  Rating: 3/5