60 hungry foodies, 20 food vendors, 30 dishes and a 2.5 hour feast.  That was Taste of Aberdeen.  I was recently invited to this foodie event by Chinesebites.com where attendees sampled some of the best dishes that the Aberdeen Centre Food Court has to offer.  In this post, I will share with you the dishes that I would recommend.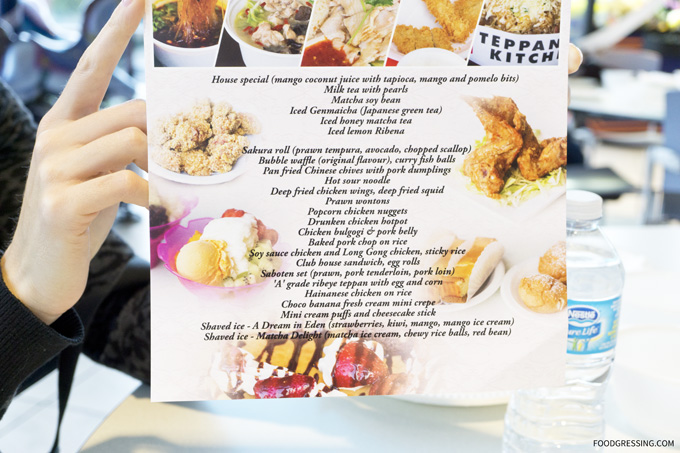 Drinks
As a matcha lover, I enjoyed the matcha soy bean from Strike (top row, right).  It had a distinguishable soy taste combined with the right amount of matcha.  It may not be super exciting or colourful but I think this drink fits my taste personally.  It is more of a simple drink without the bells and whistles of jellies and pearls.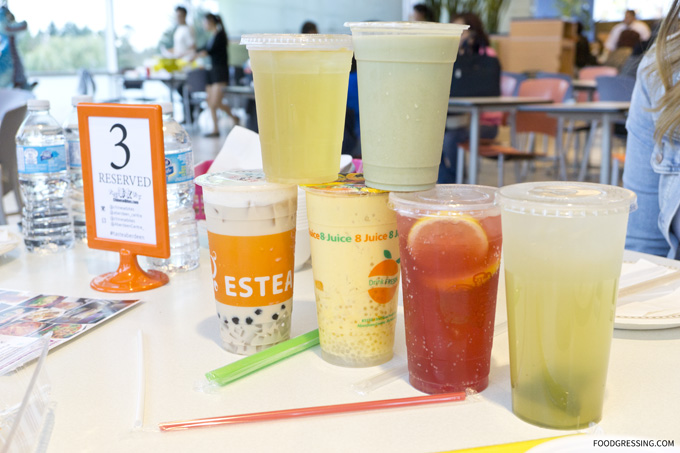 Appetizers
The curry fish balls are familiar street food items in Hong Kong.  The ones we had from Bubble Waffle did not disappoint and were mildly spicy and very aromatic.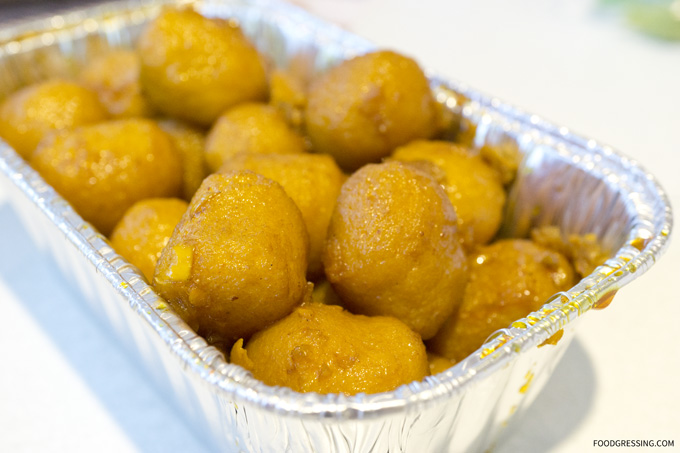 I was surprised by how delicious the deep fried chicken wings and deep fried squid from Wu Fung Dessert were.  Though not the healthiest snacks being greasy and all, these snacks were deliciously crispy and not overly salty.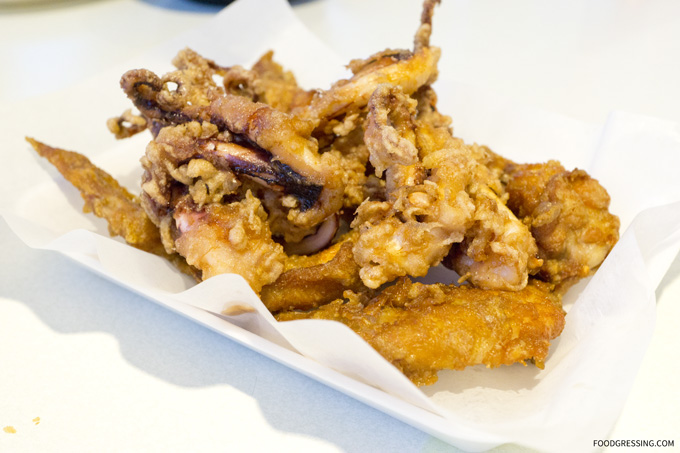 The pan fried Chinese chives with pork dumplings from Chef of Dumplings were juicy and delicious.  The filling was slightly sweet and gingery.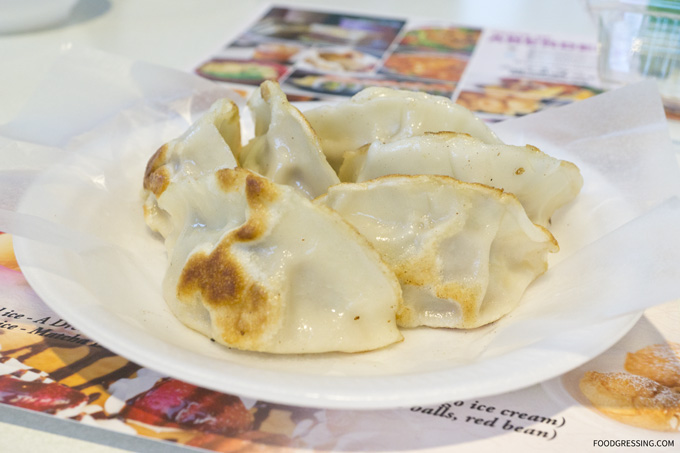 Entrees
The 'A' grade ribeye teppan with egg and corn from Teppan Kitchen was sizzling hot on an iron plate when it was presented to our table .  It had a wonderful homey flavour and all the ingredients were immersed in sauce.   I did think, however, that they had a bit too much butter in the sauce.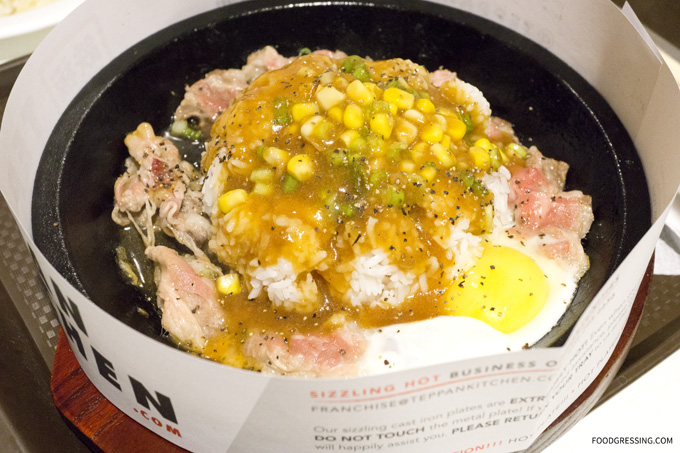 The three-piece Saboten set from Saboten consisted of breaded and deep-fried prawn, pork tenderloin, and pork loin.  The arrangement and presentation of the three pieces was impressive for a food court dish. The deep-fried prawn rested on a bed of lettuce which was interesting.  I really enjoyed the crunchy texture of the deep-fried pieces.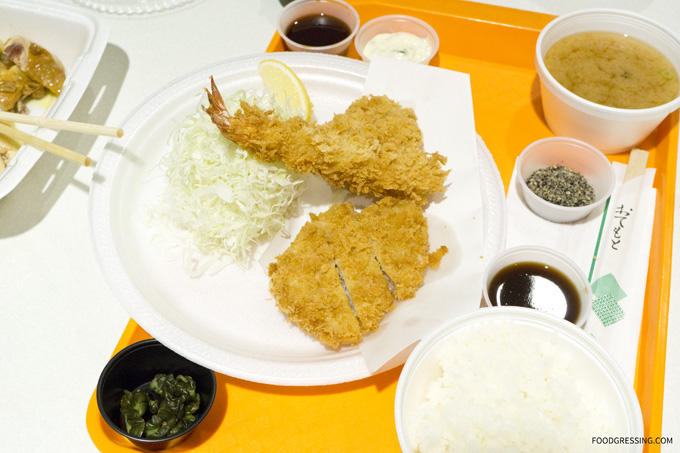 The Hainanese chicken on rice from Café D'Lite Express had tender chicken pieces and the signature oily, flavourful rice.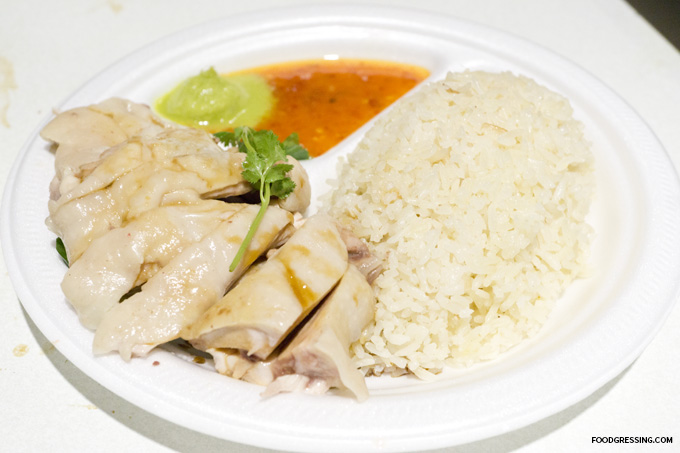 Desserts
The bubble waffle from Bubble Waffle(!) was nicely crispy.  Though hollow in the middle, it was enjoyable to break off parts of it to eat.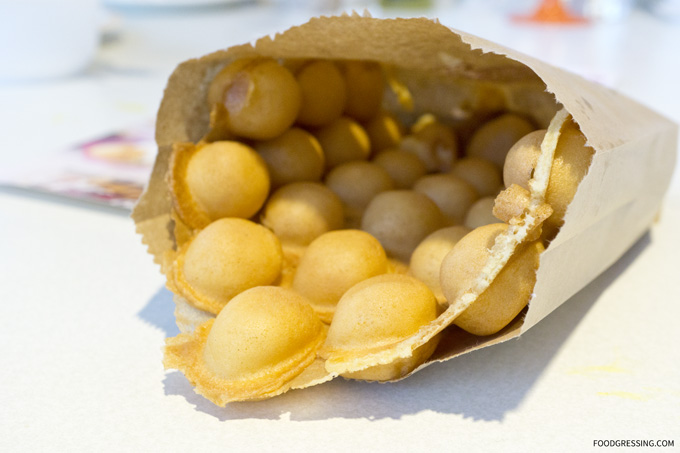 The shaved iced treats from Frappe Bliss incorporated fresh fruit with ice cream and was very refreshing.  We tried A Dream of Eden which included strawberries, kiwi, mango, and mango ice cream.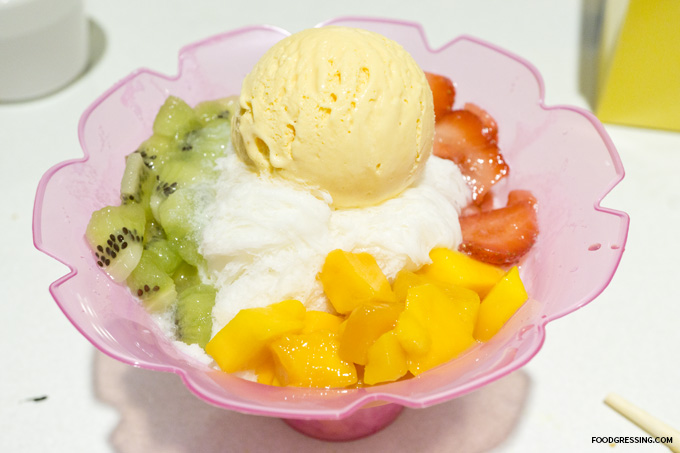 The mini cream puffs ($0.77 each) and cheesecake sticks ($2.25 each) from Beard Papa's were satisfying as inexpensive desserts.  The cream puffs were soft, fluffy with a creamy filling while the cheesecake sticks were smooth.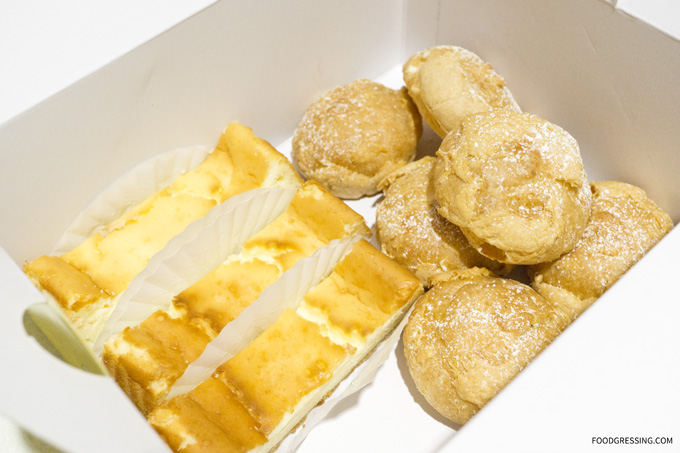 Honorable Mention
Mambo Café's baked pork chop on rice was a definite comfort food.  It was prepared by baking tender juicy fried pork chop with fried rice, tomato sauce and cheese.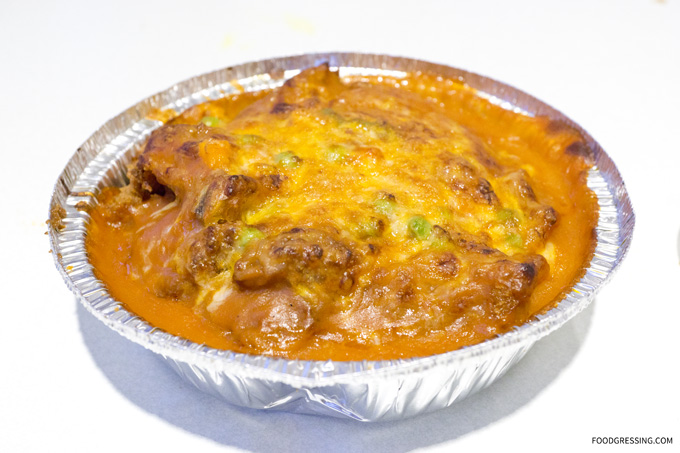 Other items that we tried included Sakura roll (prawn tempura, avocado, chopped scallop) from Aji Hana, choco banana fresh cream mini crepe from Mazazu crepe, hot sour noodle bowl from Szechuan House, popcorn chicken nuggets from Yougo Chicken, drunken chicken hotpot from Tofu hotpot, chicken bulgogi and pork belly from Kitchen Korea, soy sauce chicken and Long Gong chicken from Leung Kee, club house sandwich from Strike and prawn wontons from Lung Kee.  These items were not too memorable in my opinion and I do not have a strong interest to have them again in the future.
Overall Impression of Aberdeen Centre Food Court
There are many delicious and affordable choices from the Aberdeen Centre food court for you to have an ultimate meal.  Consider visiting Aberdeen Centre next time for some tasty Asian fast food eats!
Website: http://www.aberdeencentre.com/