It is no secret that Vancouverites love their ice cream.  This past year has seen a slew of new soft serve shops opening around town including Soft Peaks, UYU,  and Rooster's.  But when it comes to the creamiest of them all, I would have to go with Earnest Ice Cream.  They simply have *seriously good* ice cream.  Like seriously.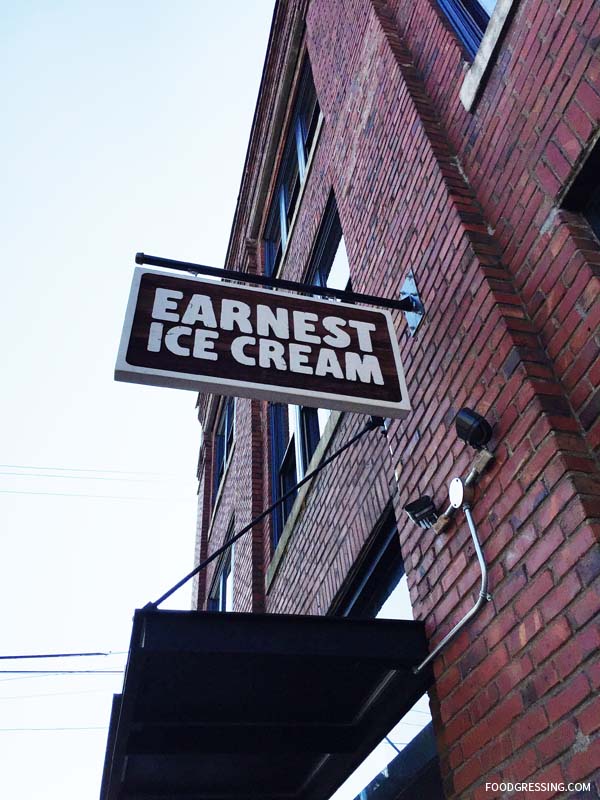 Quebec Street Store
Where can you get their seriously good ice cream?  Well, there are two locations in Vancouver: one on Fraser Street and the newer store on Quebec Street.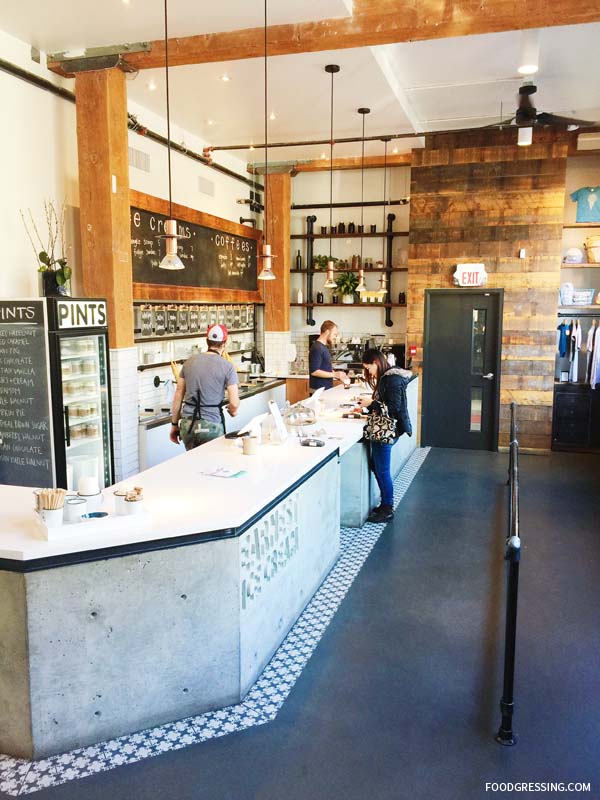 I would describe Earnest Ice Cream's store in Mount Pleasant as very hipster chic.  The bright open space with red brick walls and wood pallets makes it very inviting.  There are even wooden pallets outside the store for you to sit on and enjoy your treat outdoors.  This place emanates a cozy vibe which makes it a great place to relax and enjoy ice cream.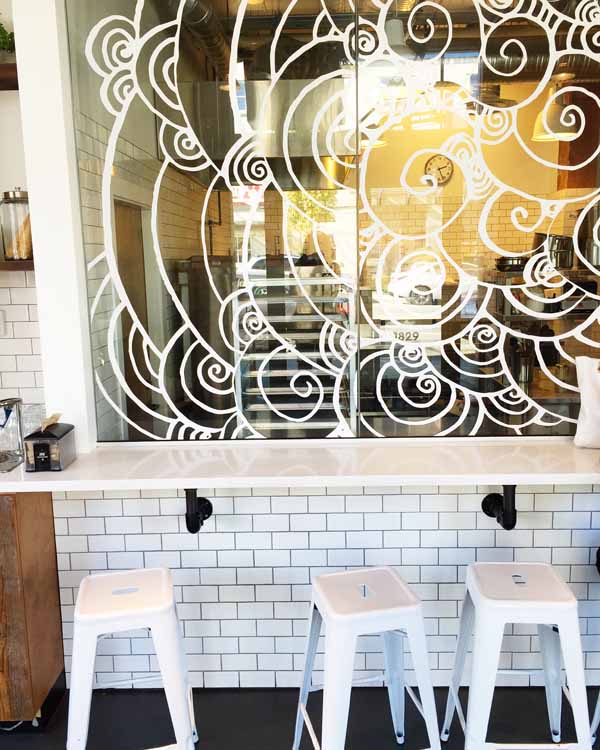 One scoop or two?
At Earnest Ice Cream, you can treat yourself to single scoop ($5), a double scoop ($7), or even a hot fudge sundae ($7).   They serve coffee as well for a lovely pairing with your soft serve.
You can bring home the love with a pint for $11.  I usually buy a few pints myself to enjoy at home.  There is even an express line for buying pints.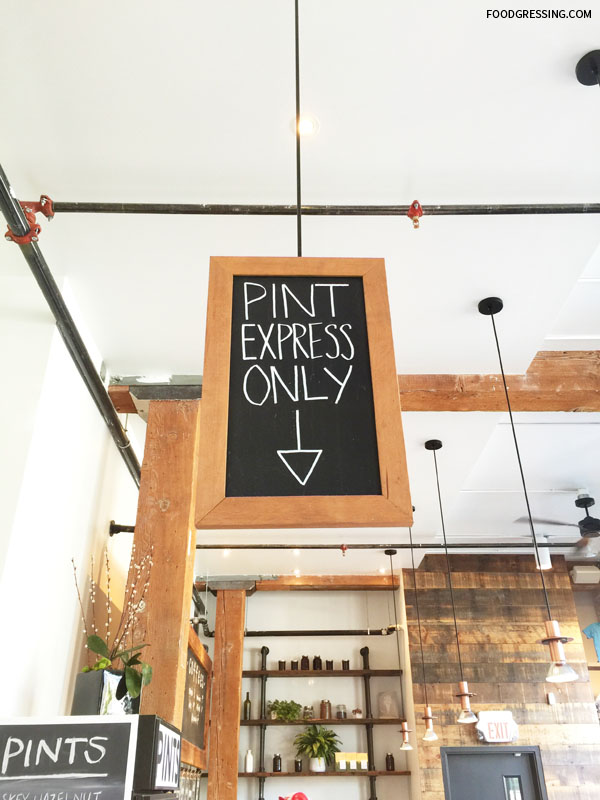 The Big Question: Which Flavour?
What I love about Earnest Ice Cream is that they focus on making the best flavoured possible for their soft serve.  There are no additional toppings or syrups so the flavour of the ice cream really needs to stand out.  Their hard work has paid off because their flavours are just *amazing.*
So the big question is which flavours are the tastiest?  I'm a usual fan of their Salted Caramel and Matcha Green Tea.  Their Salted Caramel has a lovely sweet and salty taste.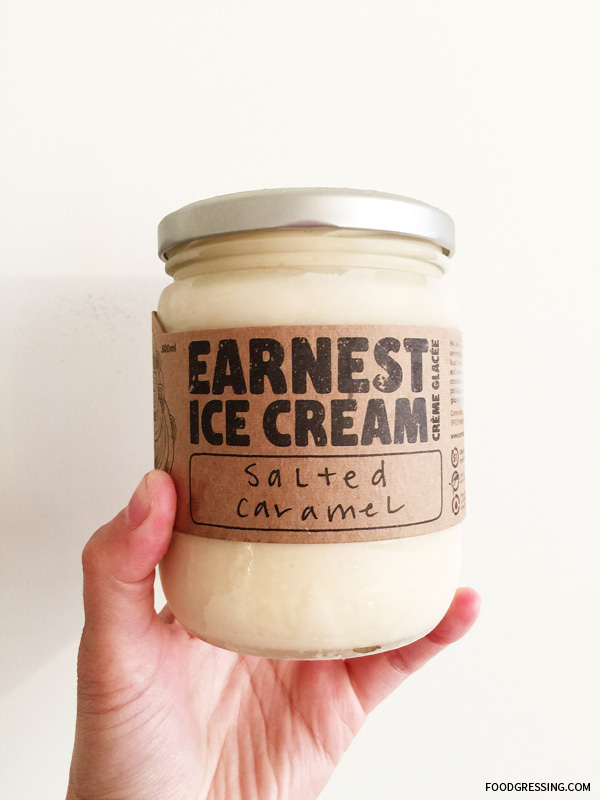 This week I took to Instagram to ask others which Earnest Ice Cream flavours they liked best.  London Fog and Whiskey Hazlenut were most definitely popular choices.
I popped into Earnest Ice Cream yesterday and treated myself to a double scoop of Whiskey Hazlenut and their new fall special Pumpkin Pie.  Made of organic pumpkin and pumpkin spices, their Pumpkin Pie is absolutely delicious.  The Whiskey Hazlenut is just off-the-wall good.  It is made of a whiskey ice cream with roasted hazlenuts folded in.  The result is a slightly salty, but smooth and creamy soft serve with a nuts mixed in.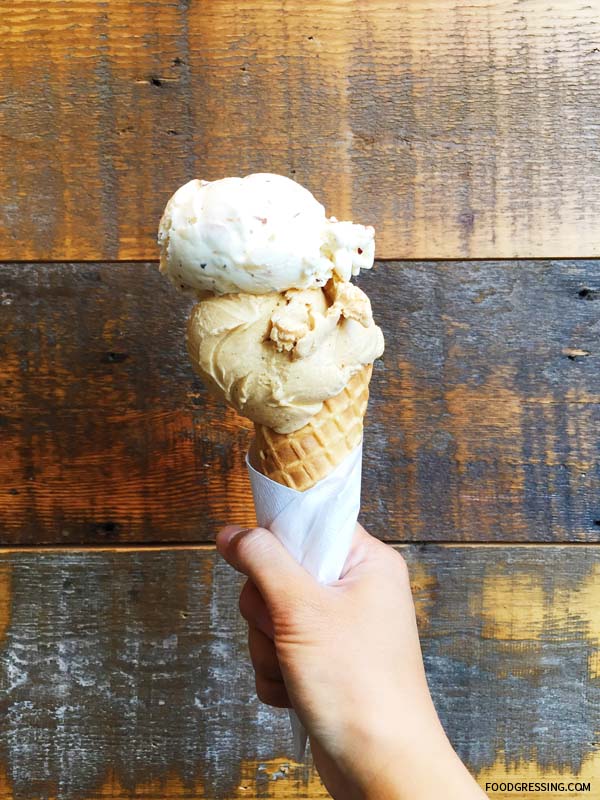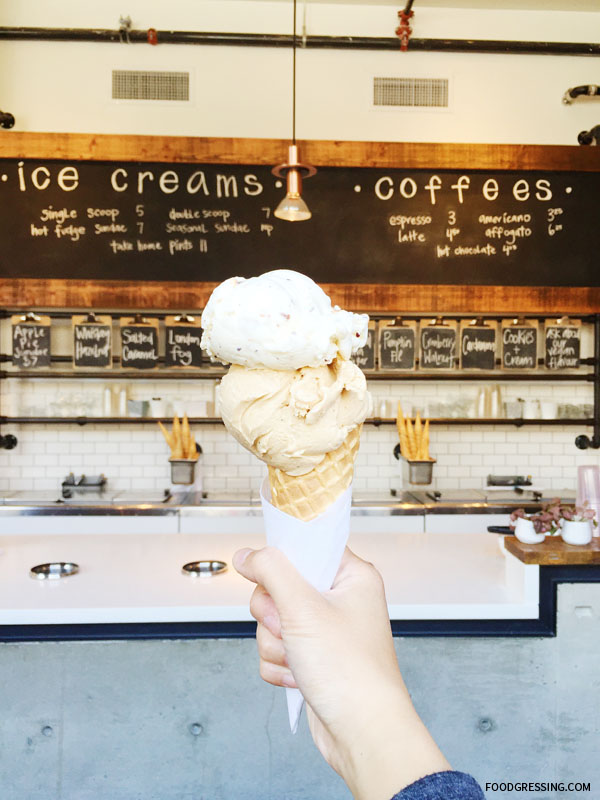 Overall Impression of Earnest Ice Cream
I personally think that Earnest Ice Cream has the tastiest ice cream in Vancouver.  Whether you enjoy their treats at their store or at home, you'll sure be satisfied by their delicious flavours and rich and creamy texture.  Rating: 5/5
Website: http://earnesticecream.com/
Facebook: @EarnestIceCream
Twitter: @earnesticecream
Instagram: @earnesticecream