Memory Corner has now relocated to 1110-4751 Garden City Road in Richmond and the interior is worth seeing!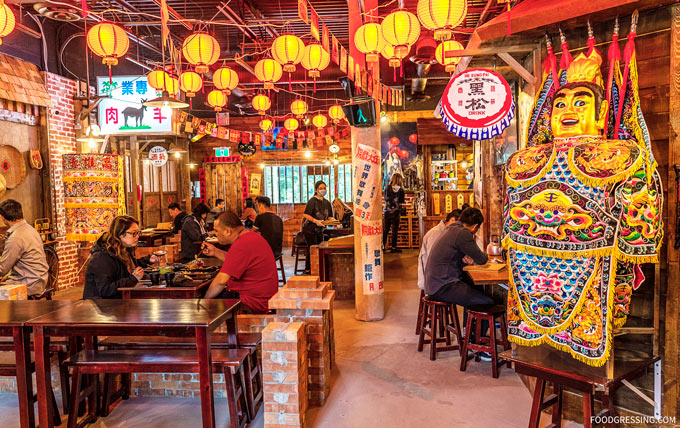 Similar to their sister restaurant Sweet Memory (see my previous visit here), Memory Corner's interior pays homage to Taiwan's rich cultural history.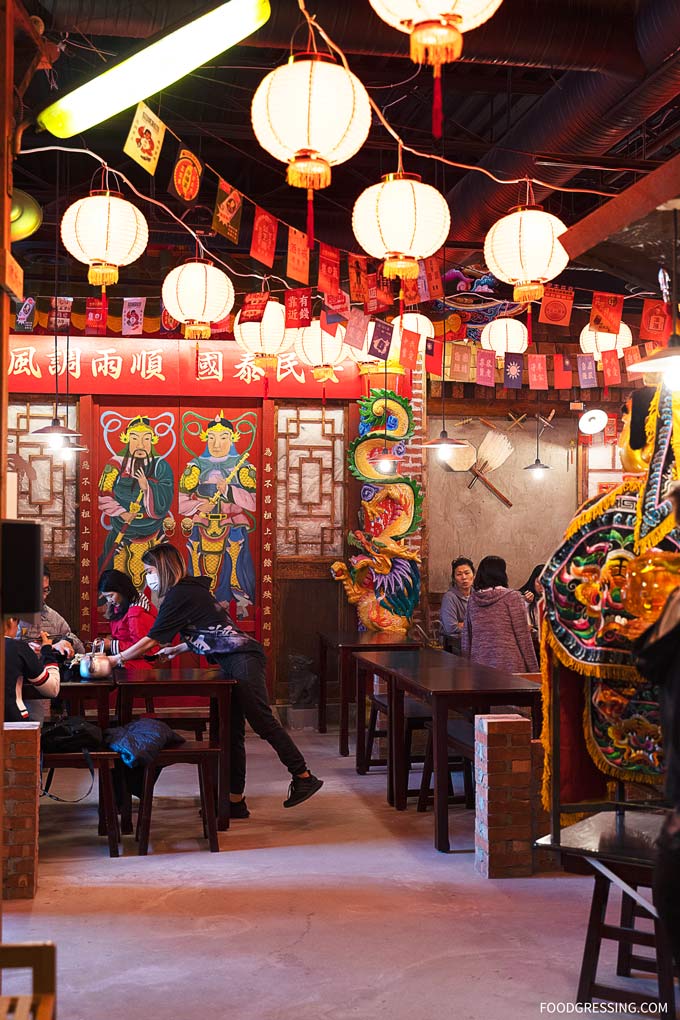 You'll find rustic décor with vintage posters, overhanging lanterns, neon signs and symbolic artwork inspired by Taiwanese temples.
You'll feel like you transported back in time while enjoying some of the best Taiwanese food in Metro Vancouver.
There is even a dedicated kid's playing area with a treehouse, a play kitchen, and even Chinese reading books.
Even the washroom has some neat rustic elements.
Memory Corner Richmond Menu
Memory Corner is considered the Best Taiwanese Restaurant in Vancouver as per Chinese Restaurant Awards.
Their menu is very extensive featuring signature lamb dishes, hots, Taiwanese snacks, bubble tea, and more.
I took photos of the menu (20 + pages) and you can download it by clicking on the link below. The file is large (15 MB) as the images are higher resolution so you can read the menu more easily.
What I Tried
Guests are asked to have temperature checked and hands sanitized prior to sitting down for dine-in.
The ordering is done using QR code to bring up the webpage for ordering on your cell phone.
We ordered a Taiwanese Fried Vermicelli ($13.75), Meat Sauce on Rice ($10.50) and Potted Milk Tea ($6.75). The dishes had great flavour and the Potted Milk Tea (which had small Oreo bits) was good.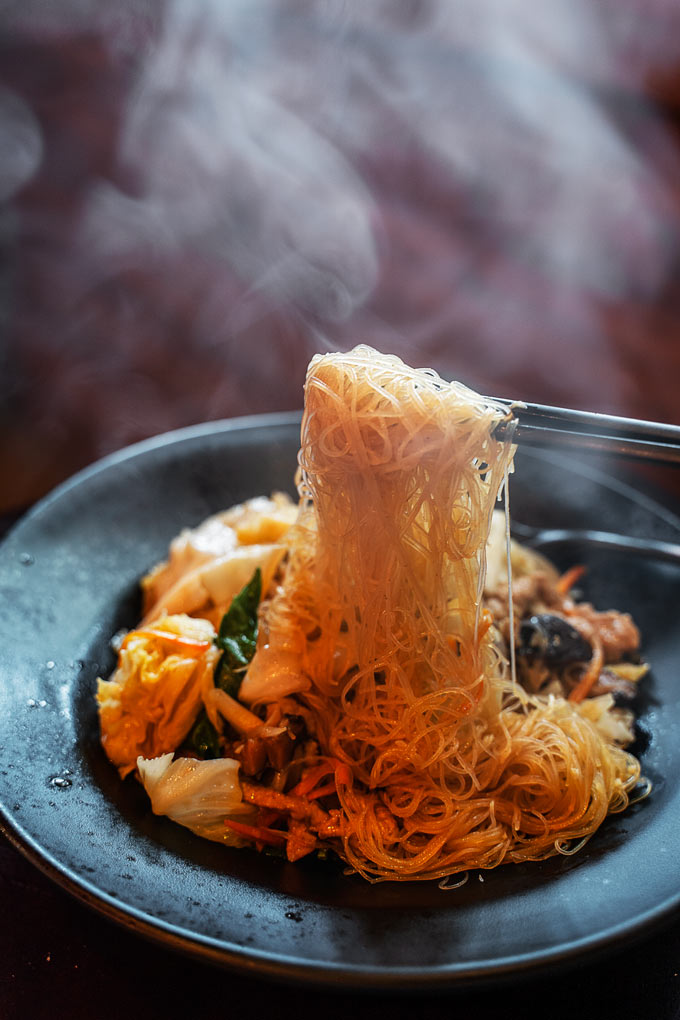 Overall Impression of Memory Corner Richmond
I definitely recommend a dine-in visit at Memory Corner for the beautiful interior as well as the delicious food. Cbeck out their sister restaurant Sweet Memory for desserts as well. I look forward to dining in again at Memory Corner sometime soon.
Memory Corner
1110-4751 Garden City Road, Richmond, BC
www.memorycorner8.com