I had the pleasure of dining at Sula Indian Restaurant on Commercial Drive a while back (see post here) and it is very exciting that they have now opened a second location on Main Street.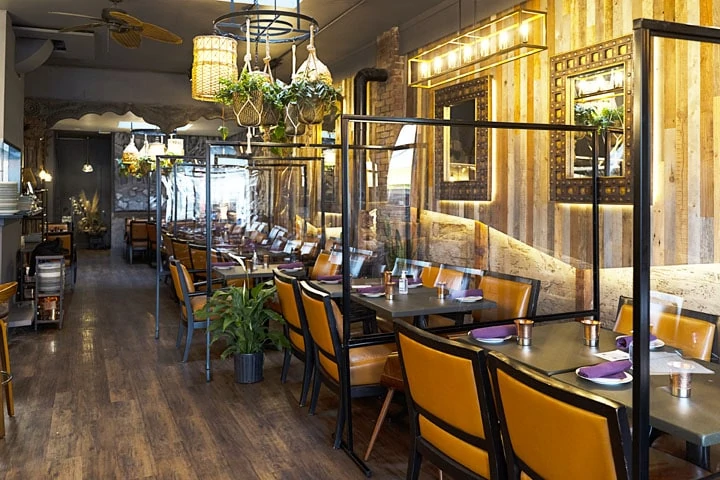 Mangalore-Inspired Cuisine
Co-owners Sharath and Nitesh, who grew up in Mangalore, have put together a menu that reflects their childhood memories of fragrant seafood curries and specialties their mothers would cook along with Mumbai street foods.
Sula Indian Restaurant Cocktail Program
Sula on Main also boasts a cocktail program with traditional Indian spices like tamarind, star anise, and amla. The electic cocktails were curated in partnership with Jeff Savage, Canada's Bartender of the Year as awarded by Canada's 100 Best.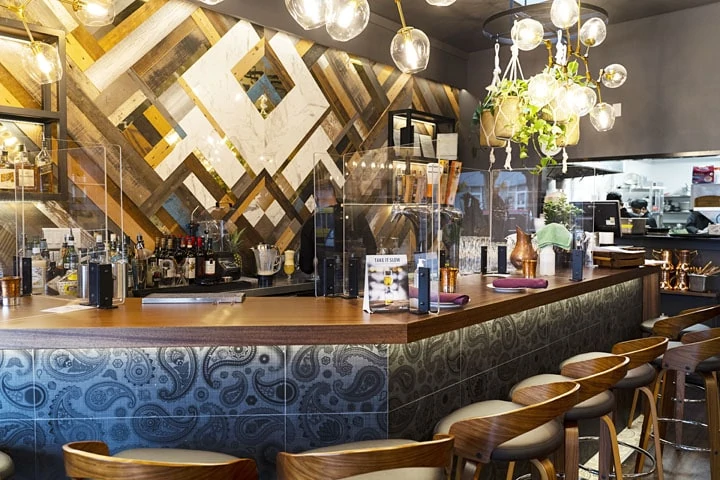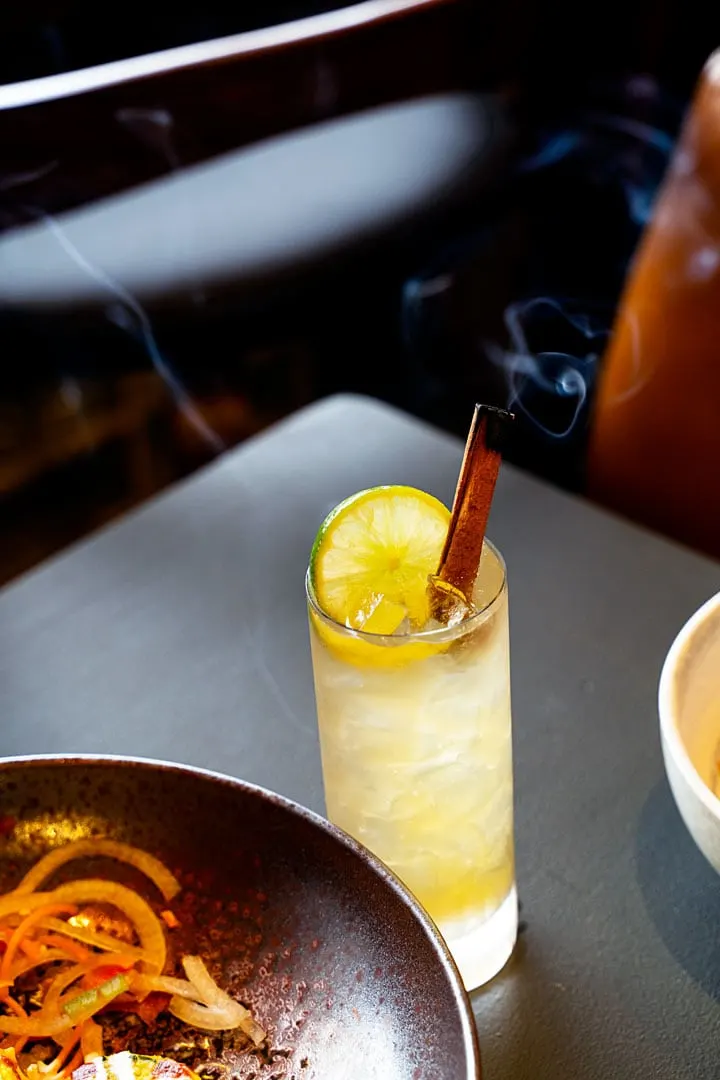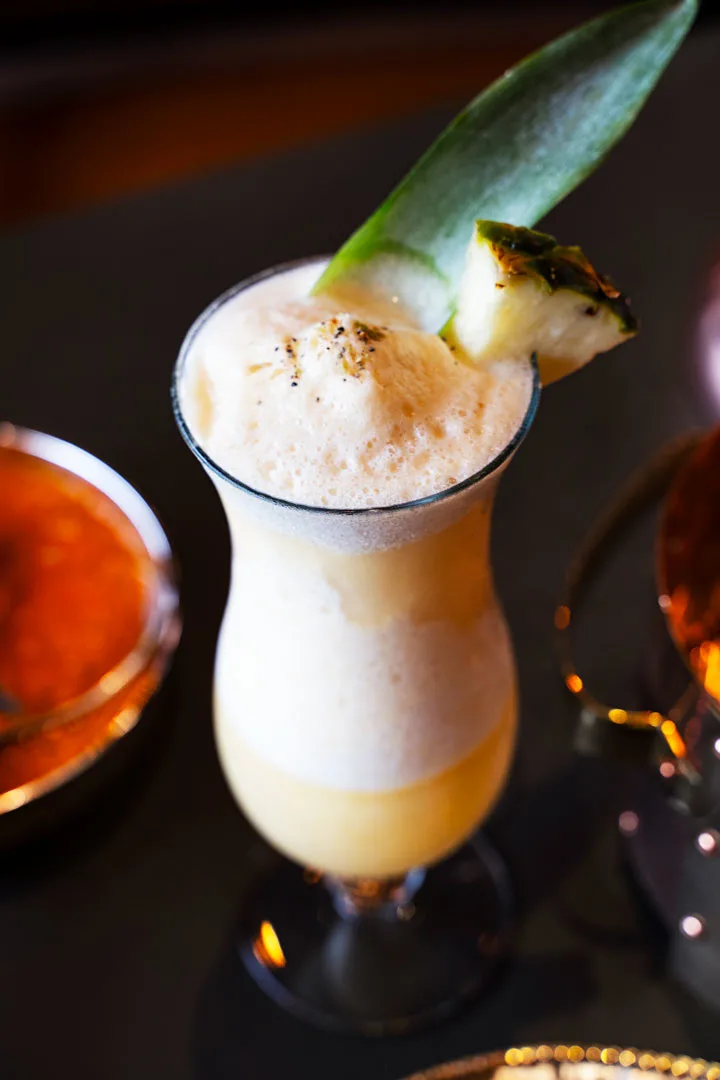 What I Tried
At a media tasting, I enjoyed a beautiful and delicious spread of the following:
Mumbai Vada (Dairy Free)
Battered potato dumplings, green chilli, tempered cumin and mustard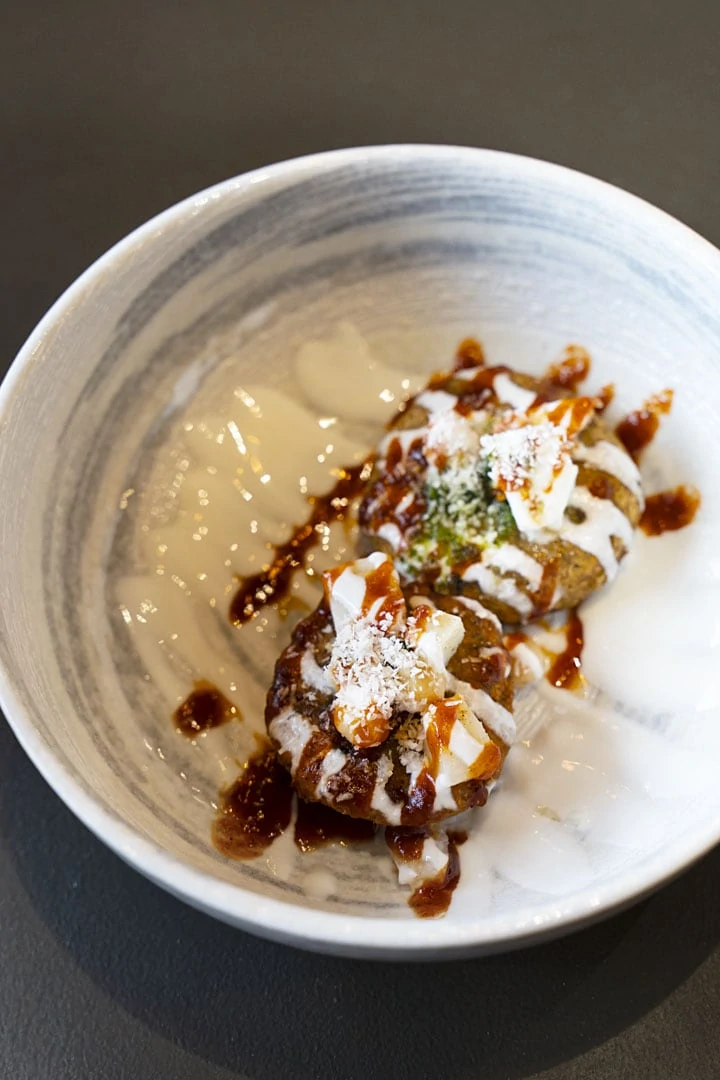 Ragda Pattice
Raw mango-potato-cumin patty, curried chickpeas, chutneys, spiced yogurt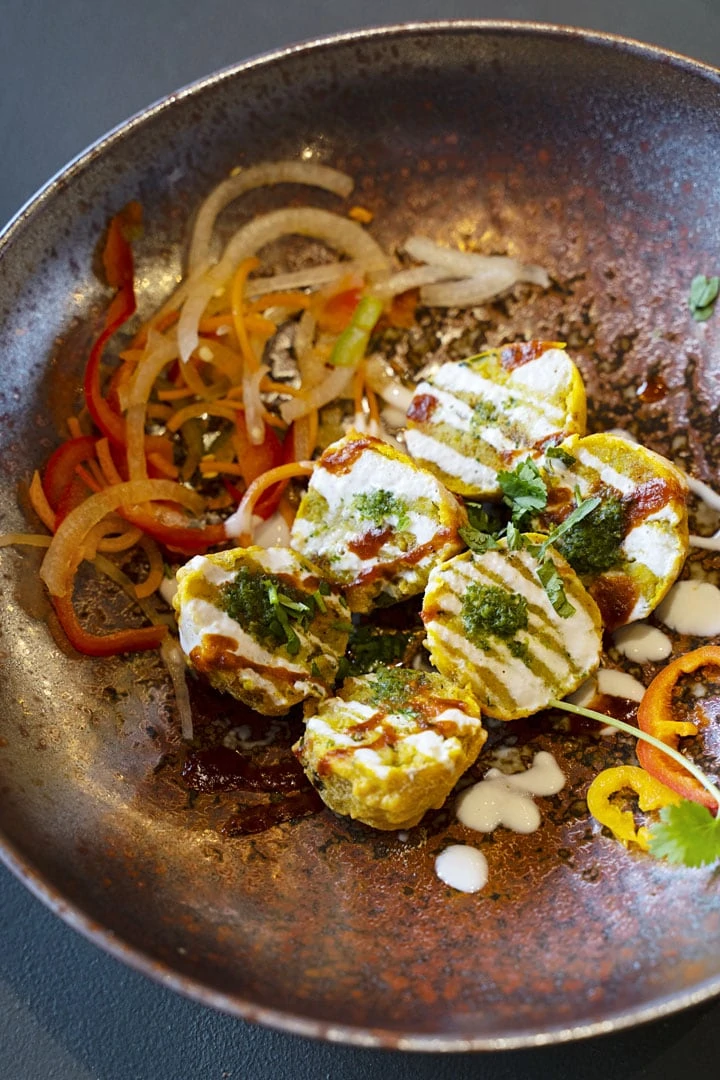 Ragda Samosa Chaat
Traditional Samosa with chickpeas curry, chaat masala, yogurt and chutneys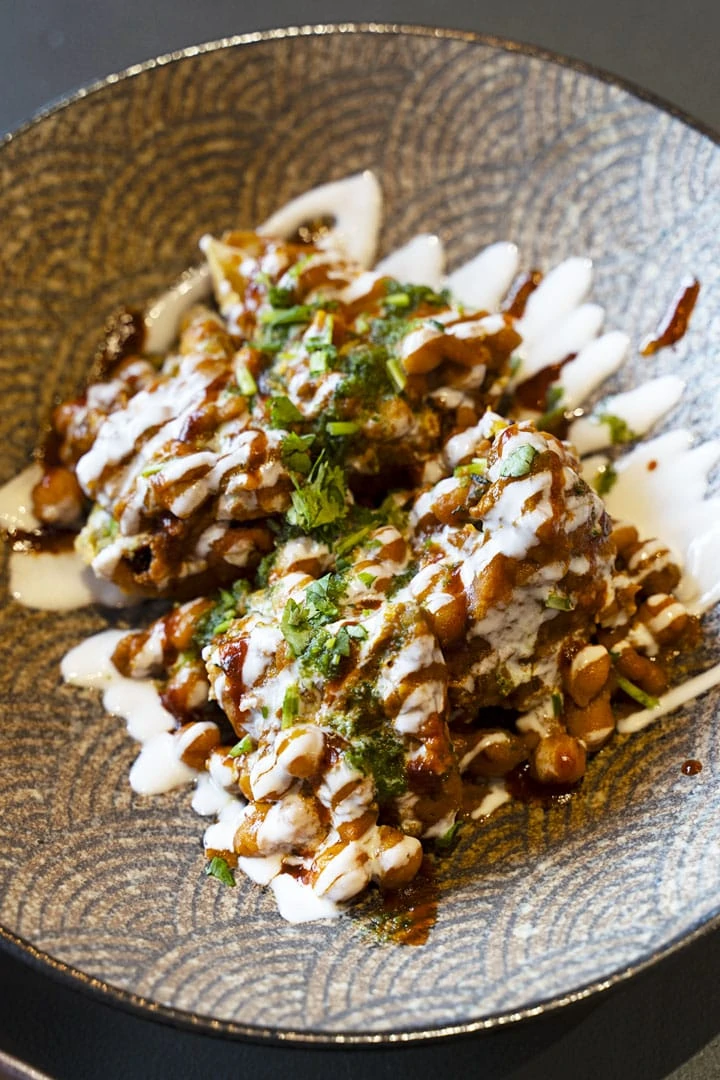 Prawn Sukka (Dairy & Gluten Free)
Sweet memories from Karnataka shelled prawns in thick roasted desiccated coconut & curry leaves
Salmon Puli Munchi (Dairy & Gluten Free)
In regional language of Mangalore -Tulu, Puli means sour tamarind & munchi means chillies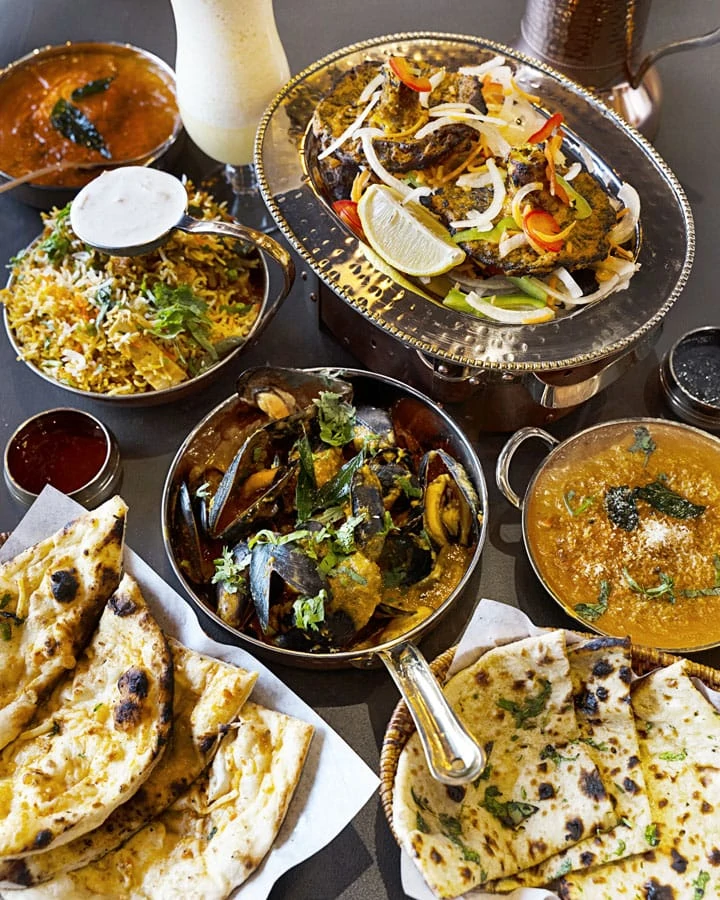 Marvai Gassi (Dairy & Gluten Free)
Mussels cooked with caramelized onions, lime, lemon zest, tamarind and coconut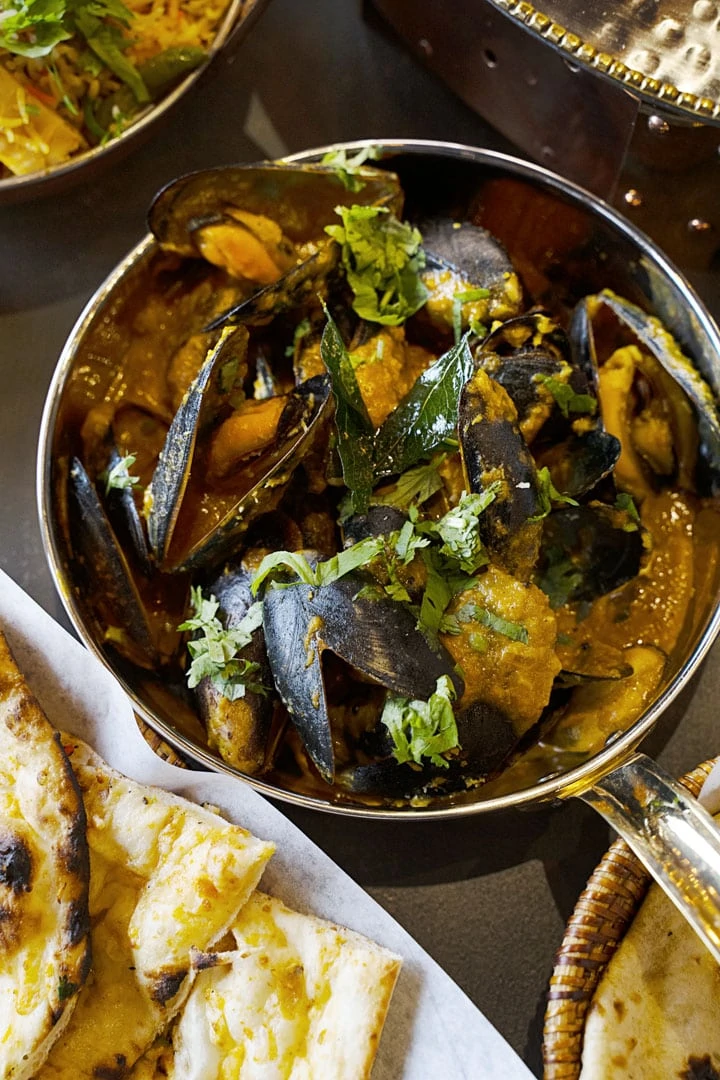 Jackfruit & Vegetable Biryani (Gluten Free)
Assortment of fresh seasoned vegetables, jackfruit steamed with saffron, fresh ground spices and garam masala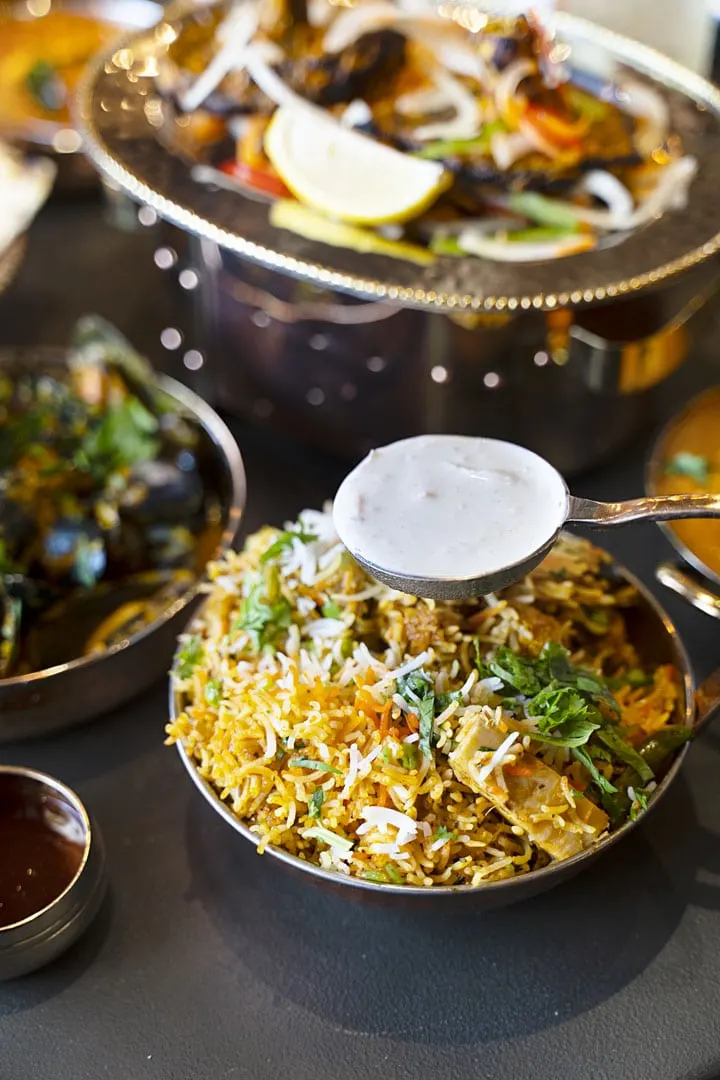 Cauliflower Ginger Roti
Spiced cauliflower mash, mint & cilantro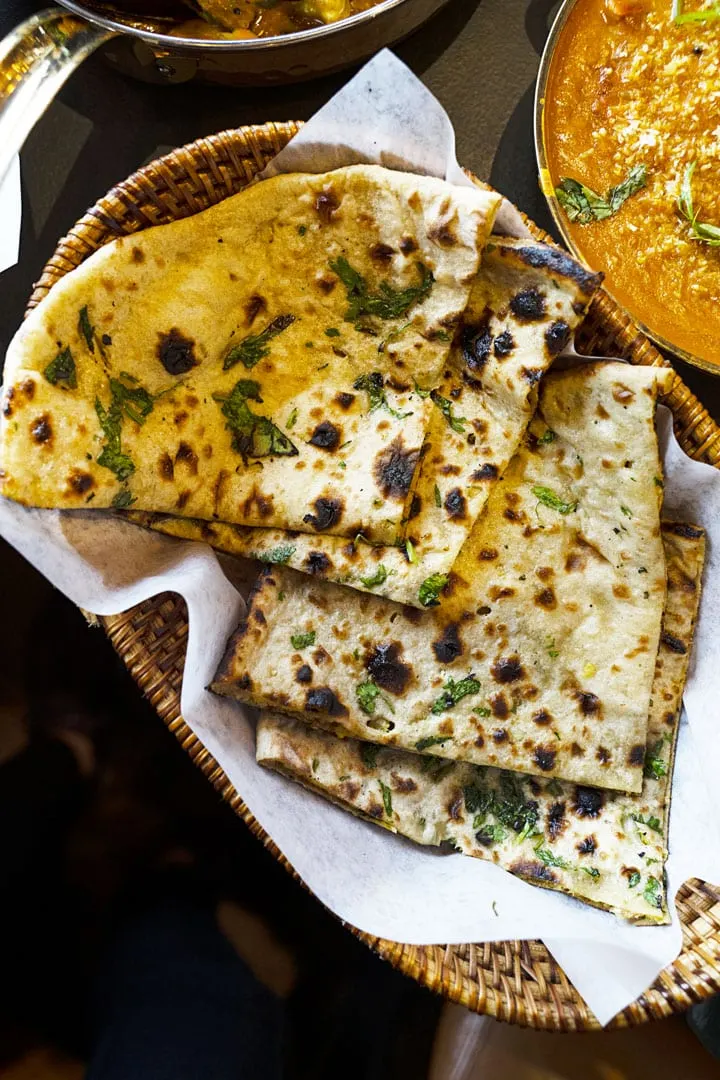 Spicy Achari Chilli Cheese Naan
topped with spicy mango pickle, chilli & paneer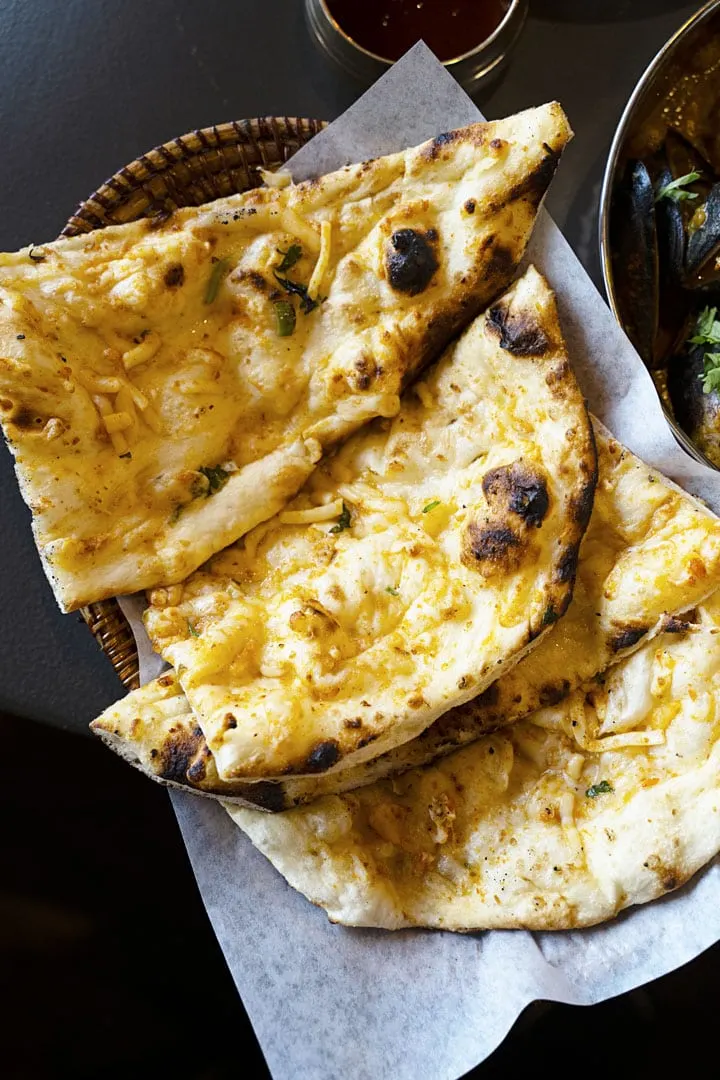 Coconut Peshawari Naan
Sweet naan with minced nuts, coconut & dry fruits
Rustic Decor
You'll also be impressed with the rustic and charming setting at Sula on Main featuring antique furniture, pops of vibrant colour, and a Indian mural art.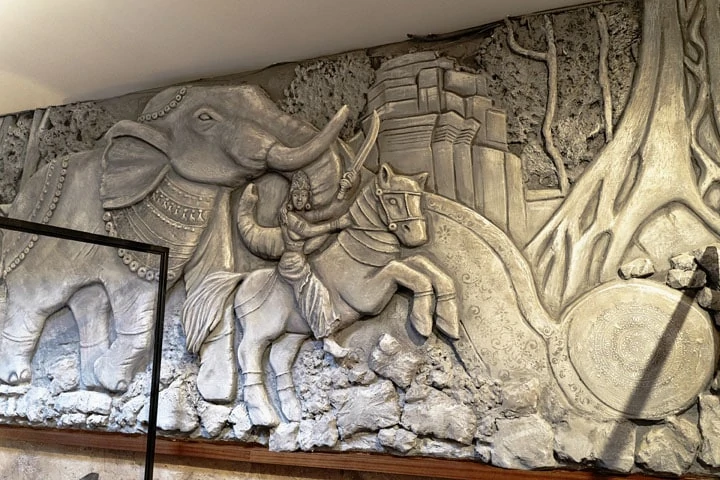 Congratulations Sharath and Nitesh on your grand opening of Sula on Main. They are also looking to launch an Indian-inspired brunch in the near future.
Sula on Main
4172 Main Street, Vancouver, BC
www.instagram.com/sulaindianrestaurant