Commercial Drive is full of interesting and unique eateries and that makes it an ideal destination for a gastronomic adventure. For those craving Indian food, Sula Restaurant at 1128 Commercial Drive is one place you do not want to miss. As a lover of Indian food, I was excited to try Sula Restaurant which has been open for seven years now and comes highly rated online with 4/5 stars on both Zomato and Yelp. Last week, we visited Sula Restaurant for dinner and tried a few of their offerings.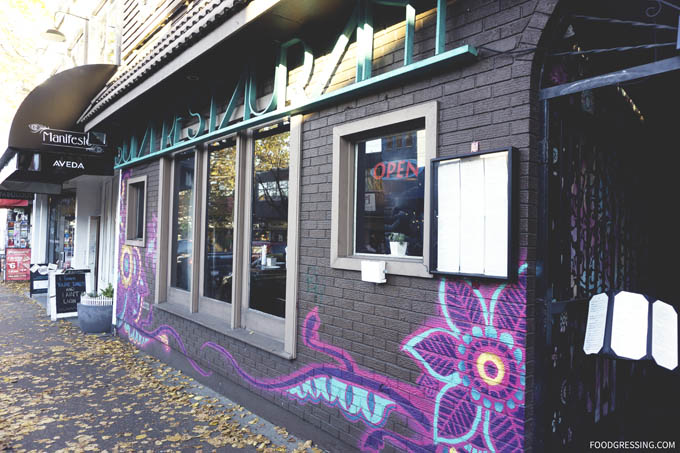 Vibrant and Inviting Interior
Walking into the restaurant, you start to feel like you've entered a different sort of space. The well-appointed interior exudes a sort of coziness that make you feel instantly at ease. The room is decorated with warm wood and gold tones along with beautiful Indian art-pieces.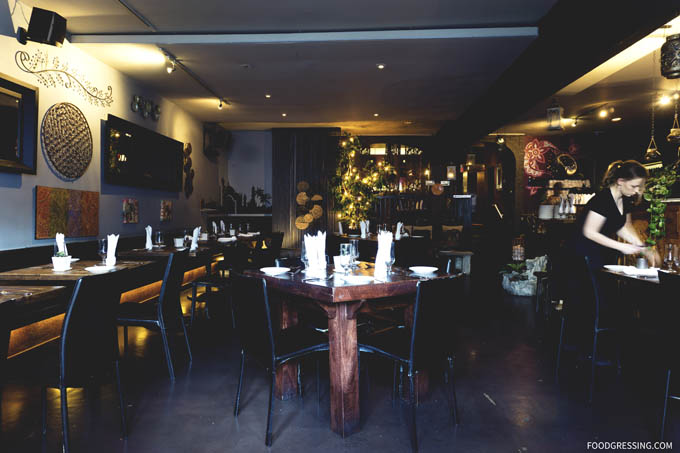 I love the small touches put into the decor like the silhouette of the Taj Mahal on one of the walls and the elephant design on the throw cushions.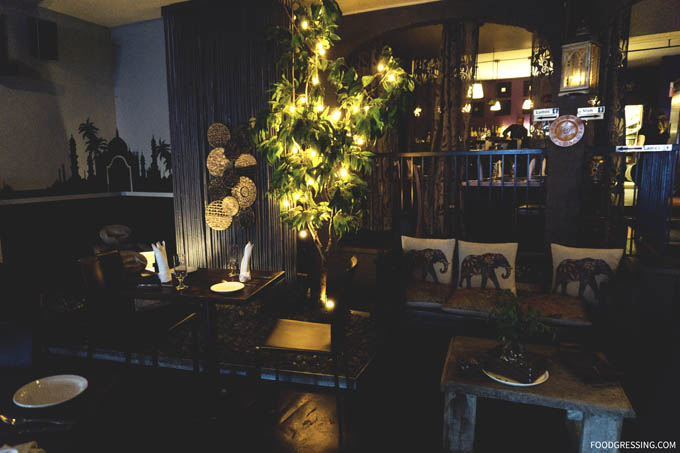 And in the middle of the dining room, a small water feature with surrounding candle accents to ensure a calm environment.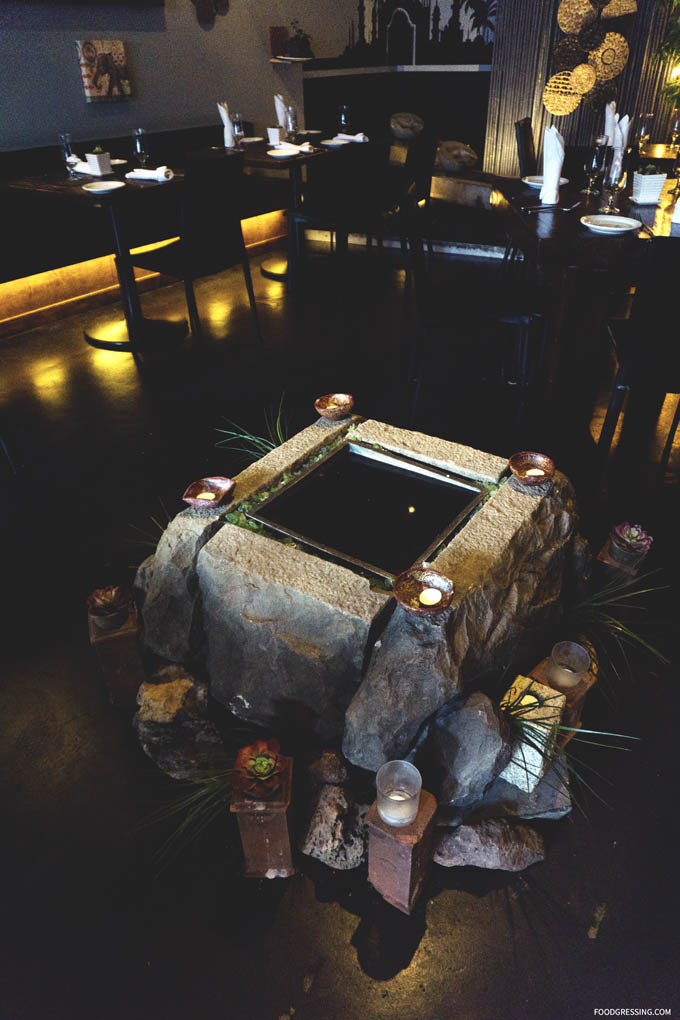 Sula's Menu
At Sula, you can expect authentic Indian food prepared using traditional methods of cooking. They have their FSSAI license so you know their food preparation techniques are safe, which is something you should check for before trying any restaurant for the first time. The menu features staple Indian curries, tandoori breads and Indian rice preparations. There is something for everyone: meat lovers, vegetarian, vegan, gluten-free, non-vegetarian and dairy-free.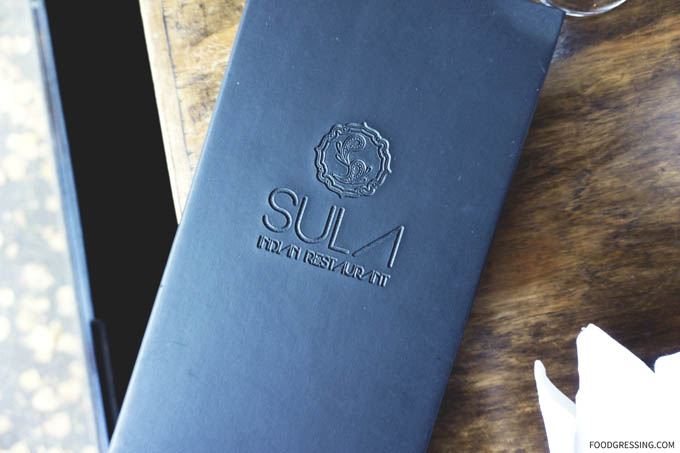 What We Tried
Disclosure: All food and drinks in this review were compliemtary. Opinions are my own.
We started off with a unique appetizer, Tandoori Wings ($10.95). I impressed with the rich flavour and how tender and juicy the wings were. I would definitely recommend the tandoori wings as an appetizer.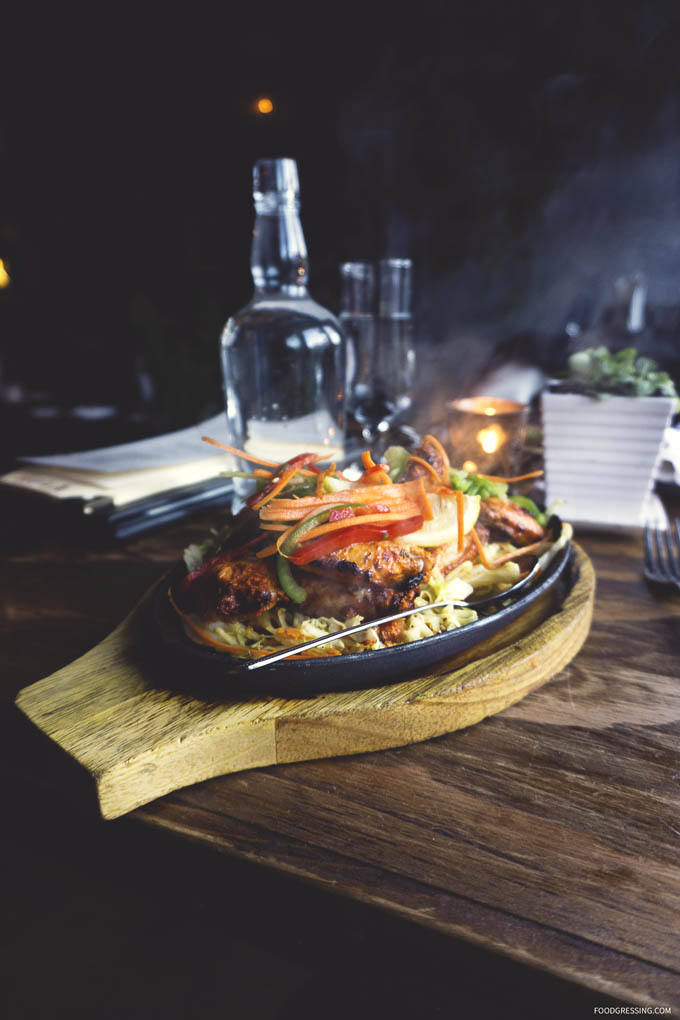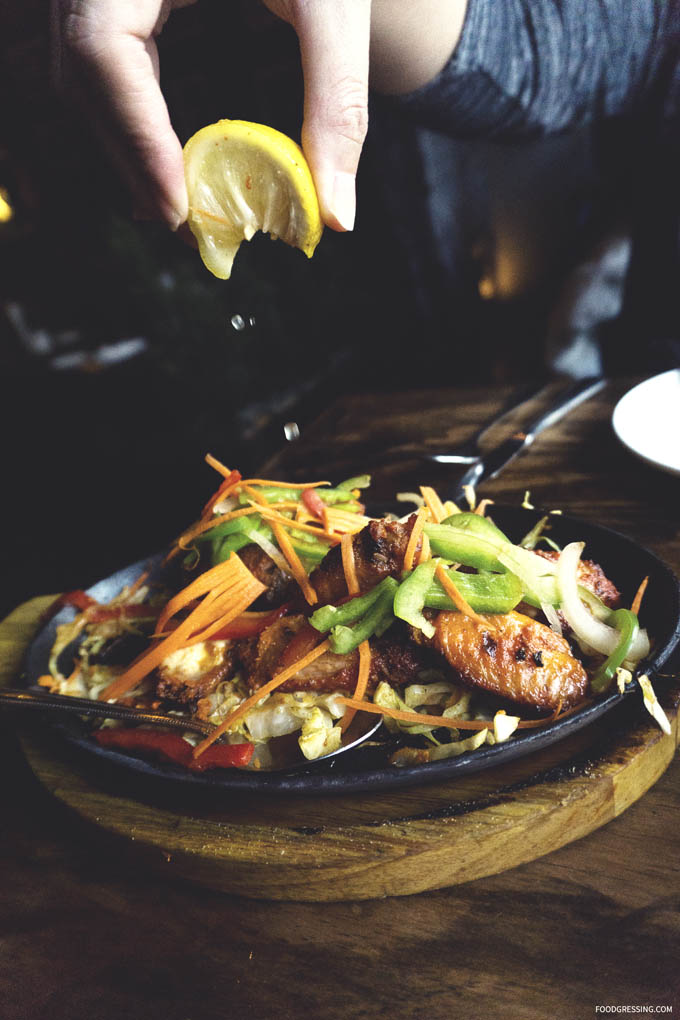 Our main courses were the Mattar Paneer ($12.95), Prawn Makhani ($15.95), Lamb Tikka ($14.95), and Spinach and Paneer Naan ($4.95).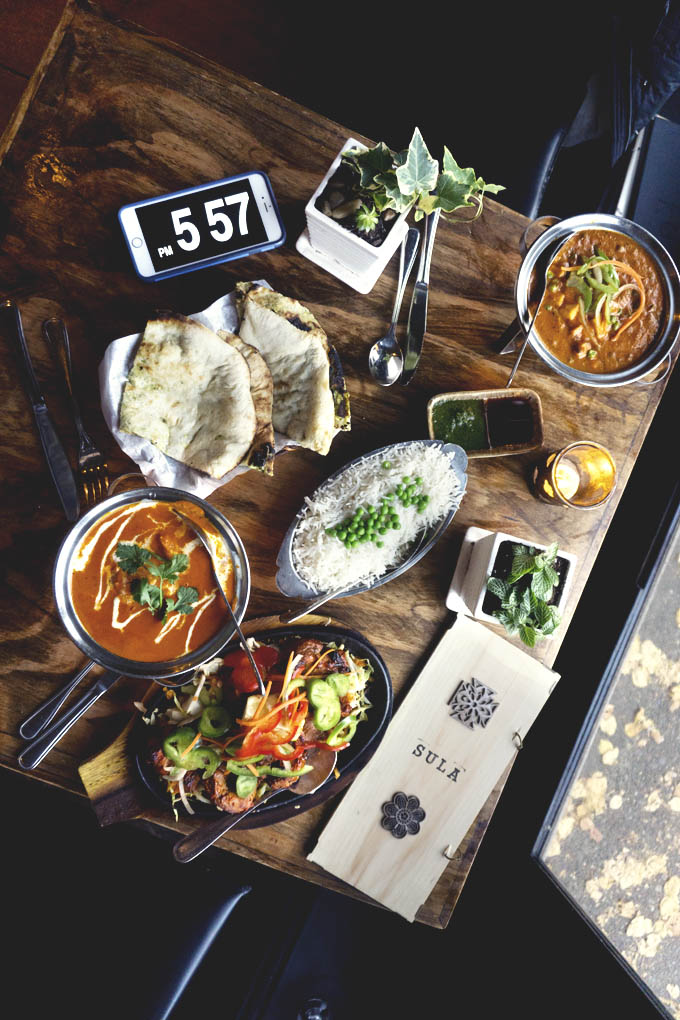 One of the regular Indian curries I enjoy at least once a month is Mattar Paneer and Sula's version was solid. Thick, flavourful curry made from peas and cheese cooked in a creamy onion and turmeric curry. The cheese cubes were bigger than ones I have had elsewhere; they were wonderfully soft and delicious. I would go back to Sula for this dish.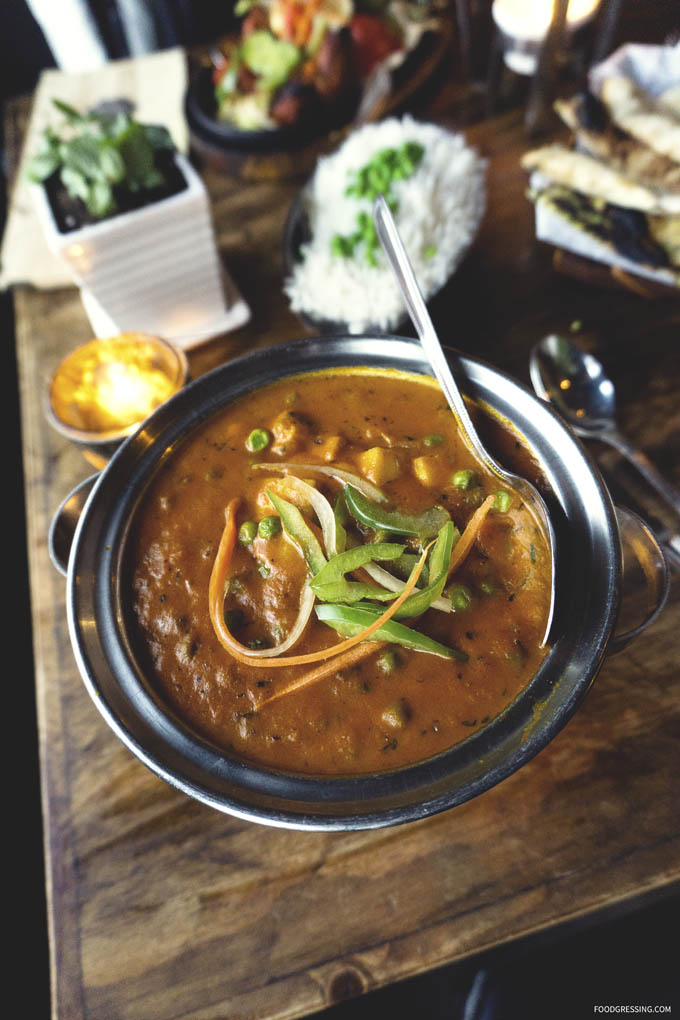 The Prawn Makhani was a slightly sweet and featured shelled prawns in a rich, creamy, tomato and butter sauce. The prawns were reasonably large and I enjoyed their tender texture.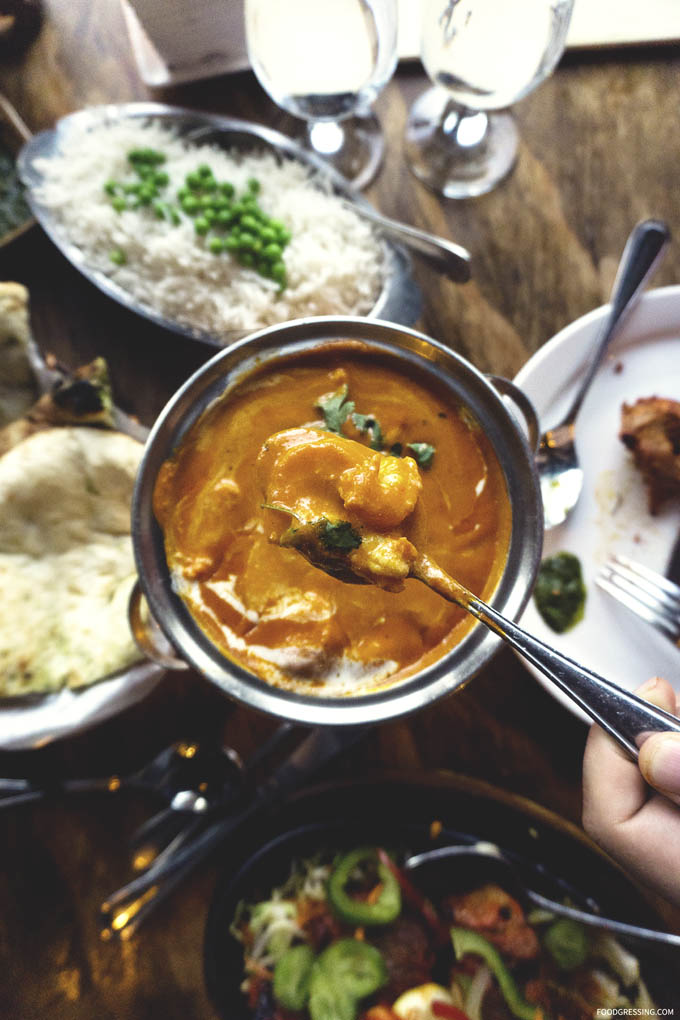 The Lamb Tikka was also very flavourful. The tender lamb pieces were broiled with ginger, garlic and tandoori spices.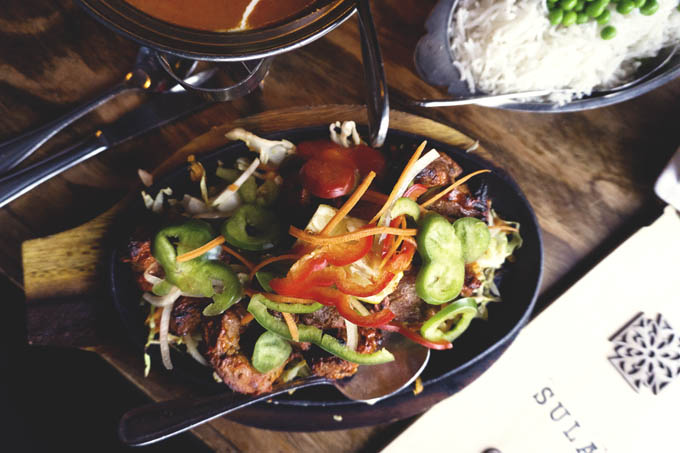 I loved Sula's Spinach and Paneer Naan which had a cottage cheese and finely chopped spinach filling. I personally have not dined at many Indian restaurants where they serve stuffed naan. The filling certainly added another dimension to the naan. I would definitely want to have this again from Sula.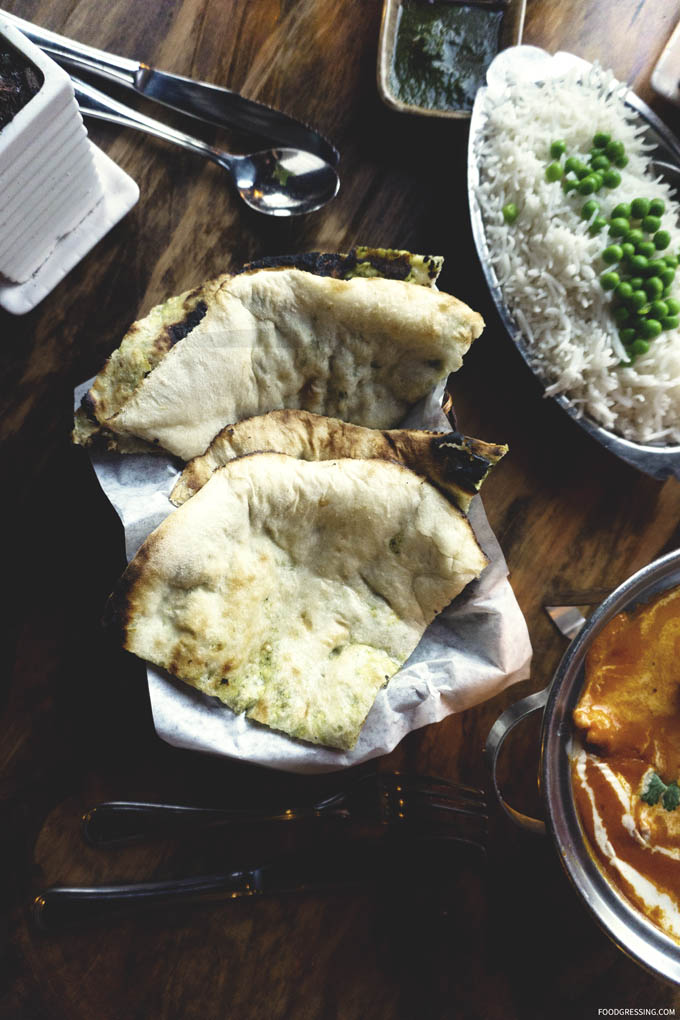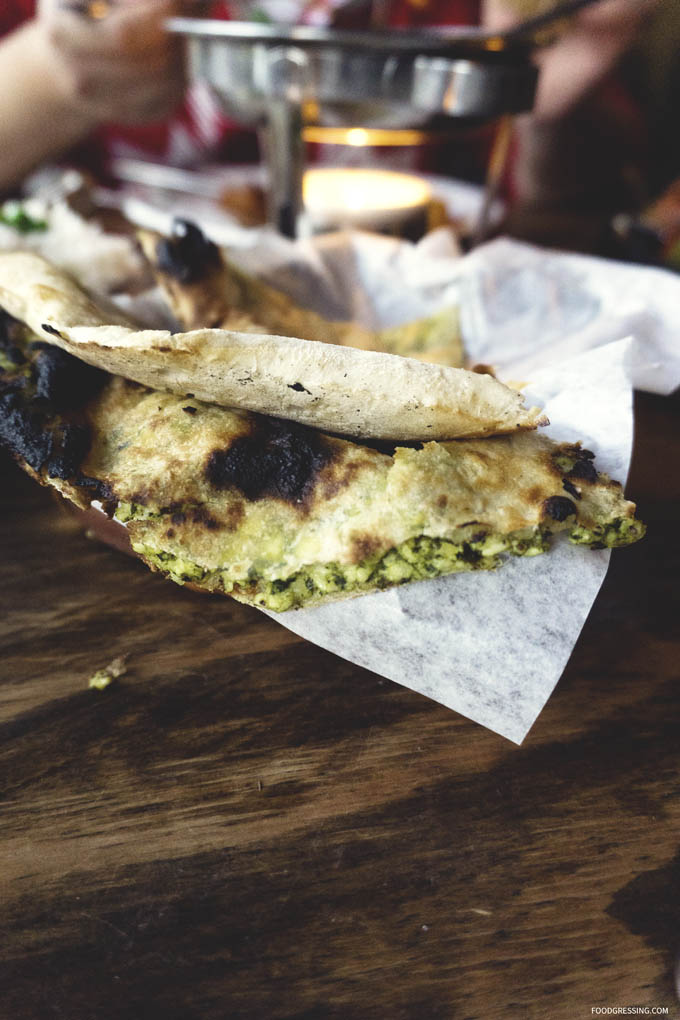 Overall Impression of Sula
I enjoyed the rich, flavourful curries and the tender, juicy tandoori meat dishes at Sula. The deliciousness of the stuffed naan is something I want to revisit in the future. I would definitely want to dine at Sula again or order takeout from them. Rating: 4.5/5
Sula Indian Restaurant
Address: 1128 Commercial Dr, Vancouver, BC
Website:www.sulaindianrestaurant.com?