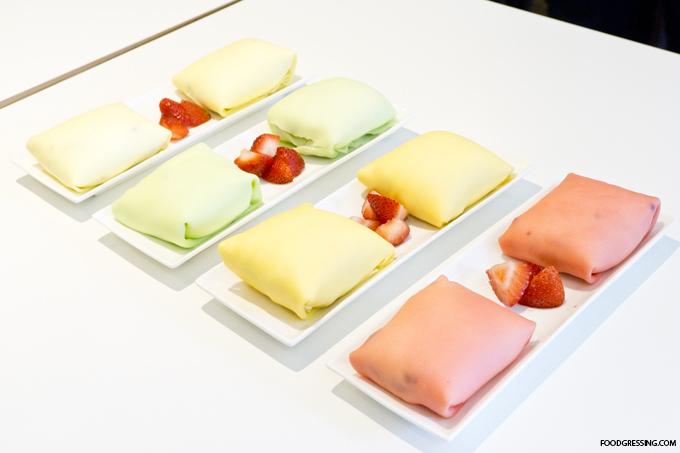 Disclosure:  I was invited by Chinesebites.com to attend a media-comped meal by Icy Bar.  All opinions are mine alone.
Vancouver has experienced a wonderfully warm summer and many of us are looking for ways to beat the heat.  What better way to cool off and stay refreshed than with a nice, cold dessert?  From shaved iced with your choice of toppings to potted plant puddings, Icy Bar has a tantalizing selection of Asian desserts to help you cool down while satisfying your sweet tooth.  I attended a Chinesebites.com media event at Icy Bar near Kingsway and Boundary where myself and other influencers tried their signature desserts.
Five Things You Should Know about Icy Bar
Before we get into some *serious* eye candy, here are five things you should know about Icy Bar:
 The fruits that they incorporate into their desserts are fresh cut every day.
 Their mochi are made from scratch.
 Their pancakes are made fresh every day.
 They have multiple locations: Kingsway & Knight, Kingsway and Boundary, Parker Place, Crystall Mall and Richmond Night Market.
 The minimum per person is $3.50 and the maximum seating time is 2 hours.
Ice, Ice, Baby
Icy Bar's signature mix icy can be customized with eight ($10), four ($6.50) or three toppings ($5.50 and in a coconut milk cup).  Regular toppings include lychee, grass jelly, basil seeds, taro, and mango poppers to name a few.  Ice cream is a premium topping and available flavours include green tea, durian and mango.
The icy treats that we tried include the traditional eight mix icy ($10), the mango ice cream mochi icy ($9.25) and the strawberry mango ice cream icy ($10).  I enjoyed the colourful and mouthwatering presentation of the desserts and the overall freshness of the toppings.  With a wide selection of toppings available, you will most definitely be able to make your own *dream* mixed icy.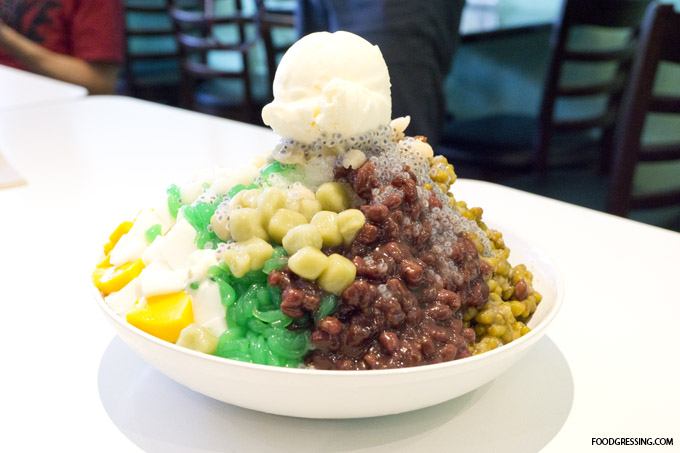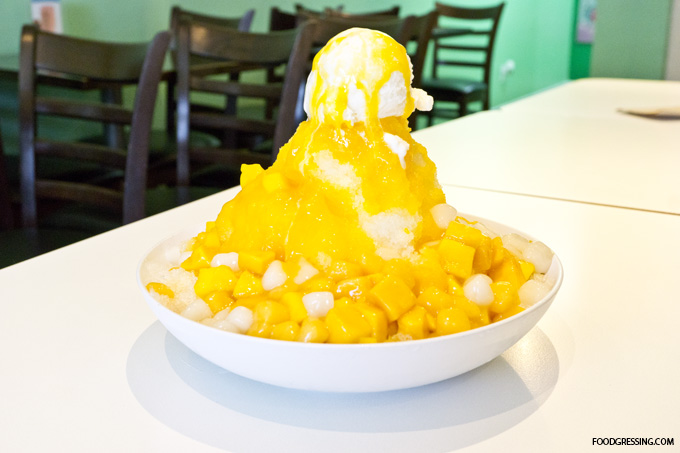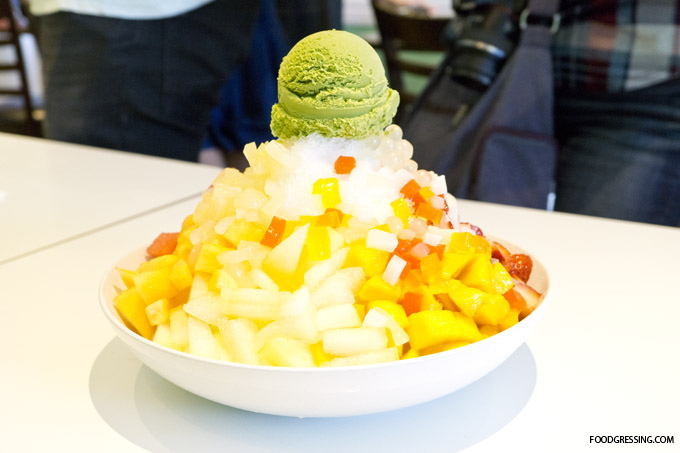 It's Toasty In Here
I normally wouldn't think of toast as a summer treat.  Slap on some chocolate, red bean and ice cream, and now we're talking!  The red bean and green tea ice cream on thick toast was one of my favourites ($6.95).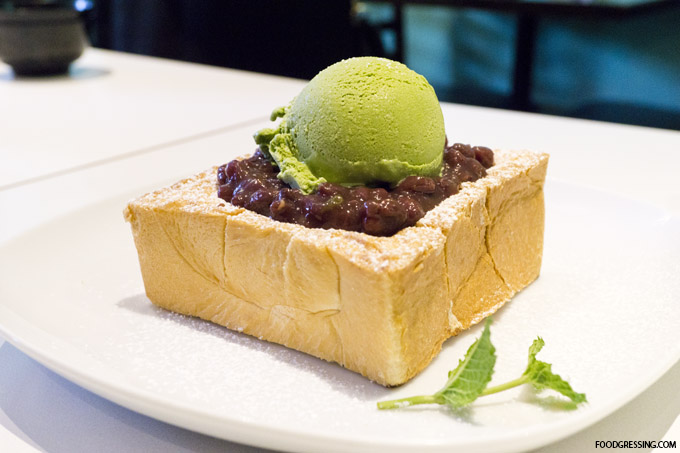 The chocolate honey toast ($9.95) was structurally impressive and satisfying.
The proof of the pudding is in the eating
For some more melt-in-your-mouth, Icy Bar offers plant pudding ($5.50 – $6.50) available in original, durian, mango, oreo, and tiramisu.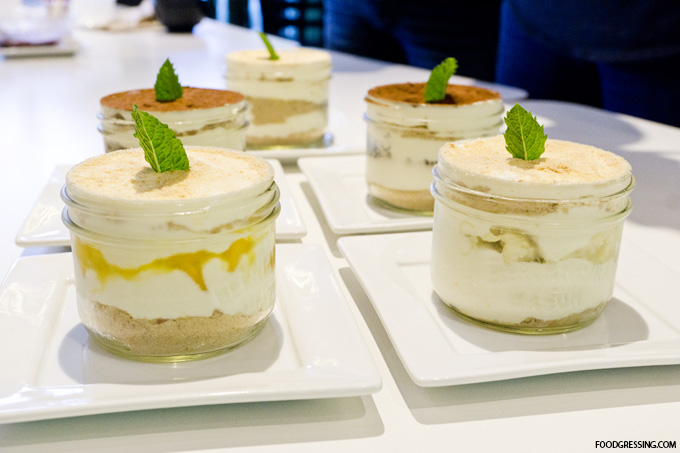 The tofu pudding ($3.00) can be customized with your choice of toppings ($0.50 each).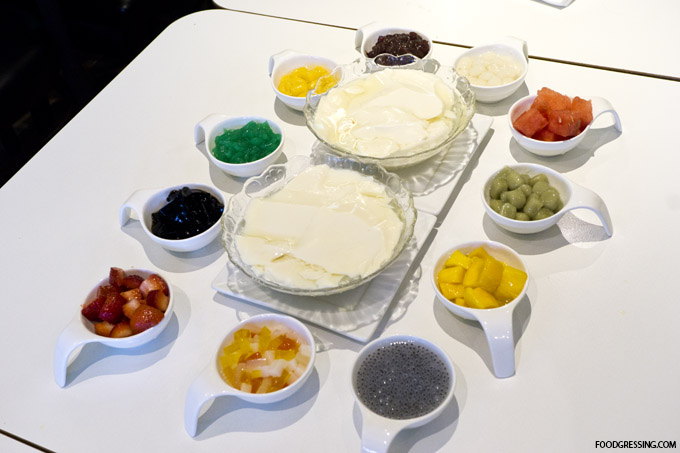 Snacks and Pancake Series
The Icy Bar pancakes are deliciously stuffed with whipped cream and your choice of strawberry, mango, durian and taro ($6.50 – $7.00).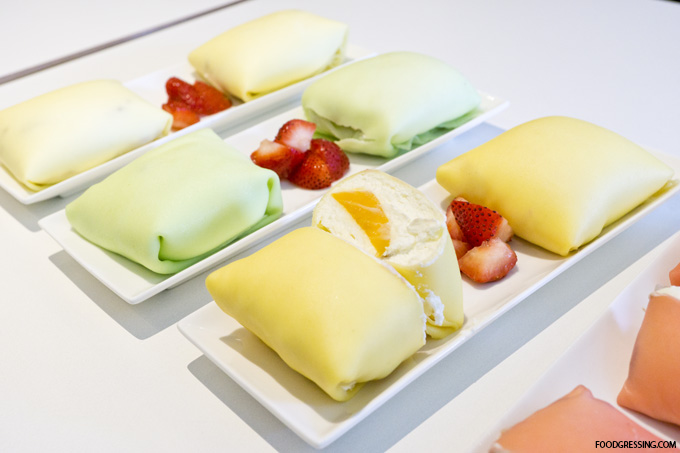 The tea egg ($1.50) was a satisfying savoury snack which had good flavour.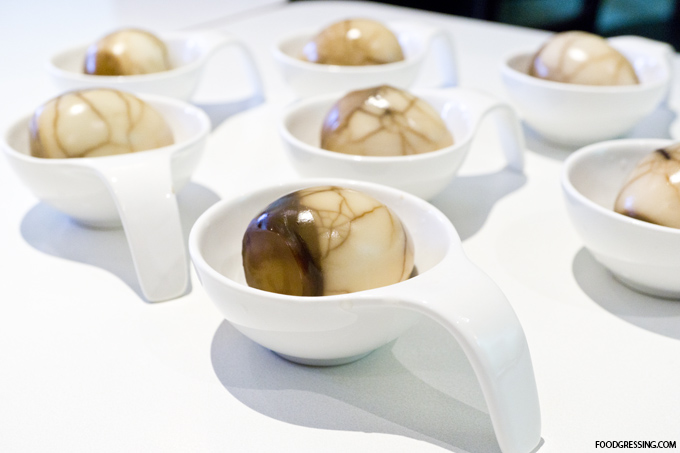 Shake It Off, Shake It Off
The fresh durian milkshake ($5.25) smelled of durian *of course* but was rich and creamy.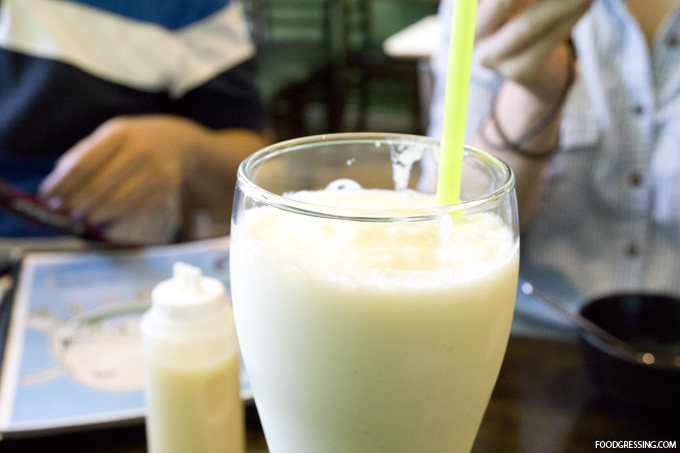 The drinks were surprisingly tall and very filling.  I could not finish the drink but was able to take the rest of it home.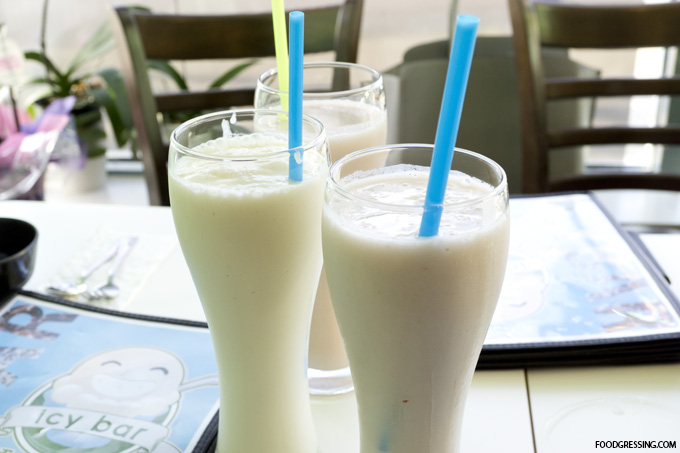 Overall Impression
The presentation of Icy Bar's desserts are most definitely Instagram-worthy.  Their desserts had just the right amount of sweetness.  The toppings were fresh and the prices were reasonable given the quality and size.  Icy Bar is definitely a great place to bring friends and family to share desserts or just indulge in one yourself this summer.  To see the Icy Bar menu, click here.  Rating: 4.5/5
Website: www.icybar.ca/
Facebook: www.facebook.com/cherryicybar
Instagram: www.instagram.com/icybar