Banana Leaf is one of my favorite restaurants in Vancouver, and I have visited all their locations.  On this occasion, I tried out their Dine Out Vancouver 2015 lunch menu, which included 7 courses for only $18.
The papaya and pineapple green asian salad was a refreshing appetizer.  It had shredded fruit salad with cucumber, carrots, and jicama.  They are tossed in kerabu fish sauce and sweet and sour dressing, then served with crushed peanuts, sesame seeds, and shallots.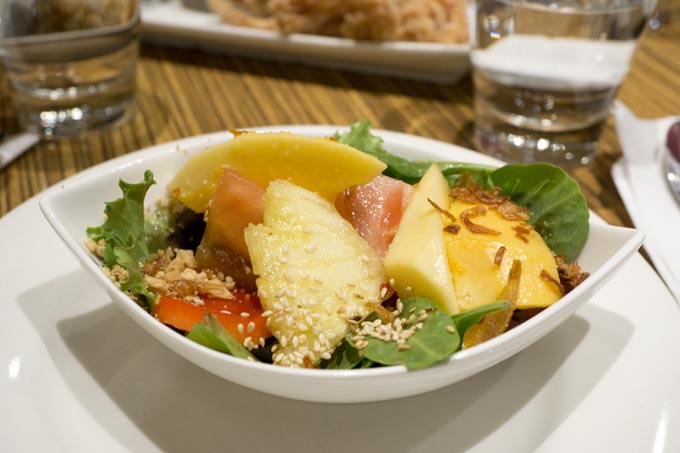 I love the Nyonya Calamari rings with sweet chilli sauce.  They were very crispy!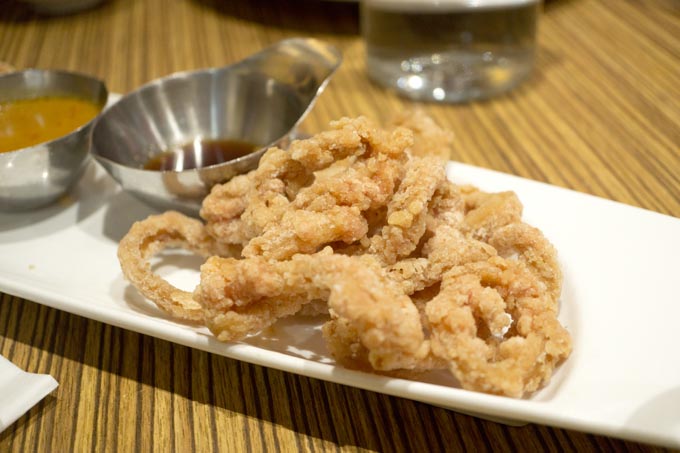 The roti canai is my regular must-have, and luckily it came part of the Dine out menu.  It is flaky layered naan bread served with coconut curry sauce.  Anyone who goes to Banana Leaf needs to order this!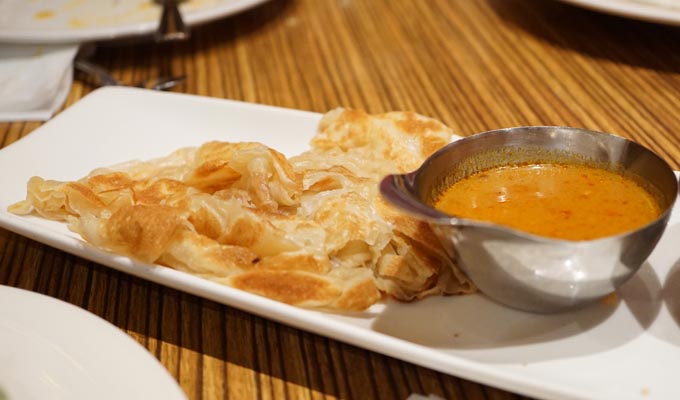 The assam curry fish fillet with mixed vegetables had excellent coconut and curry flavor.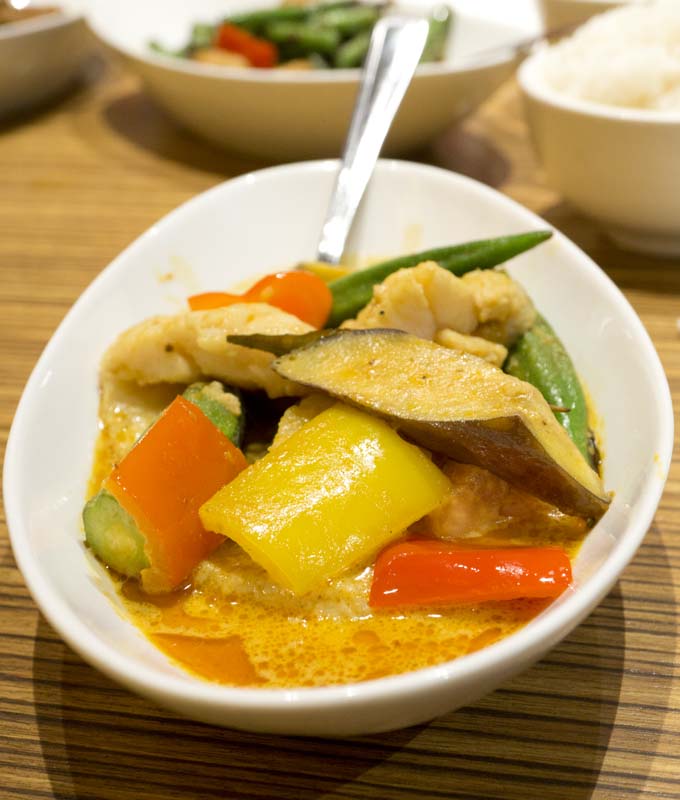 The sambal green beans are another one of my favorites.  The beans are stir-fried with shrimp and tomatoes and tossed in chili, garlic, and dried shrimp paste.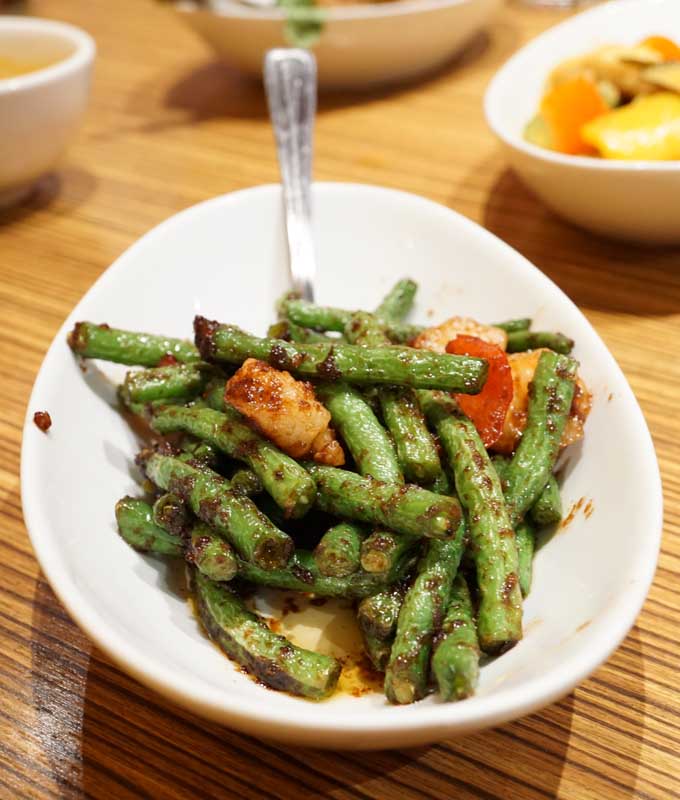 You cannot go wrong with the rendang beef curry – a rich Malay curry with boneless, lean beef stewed in spicy coconut gravy.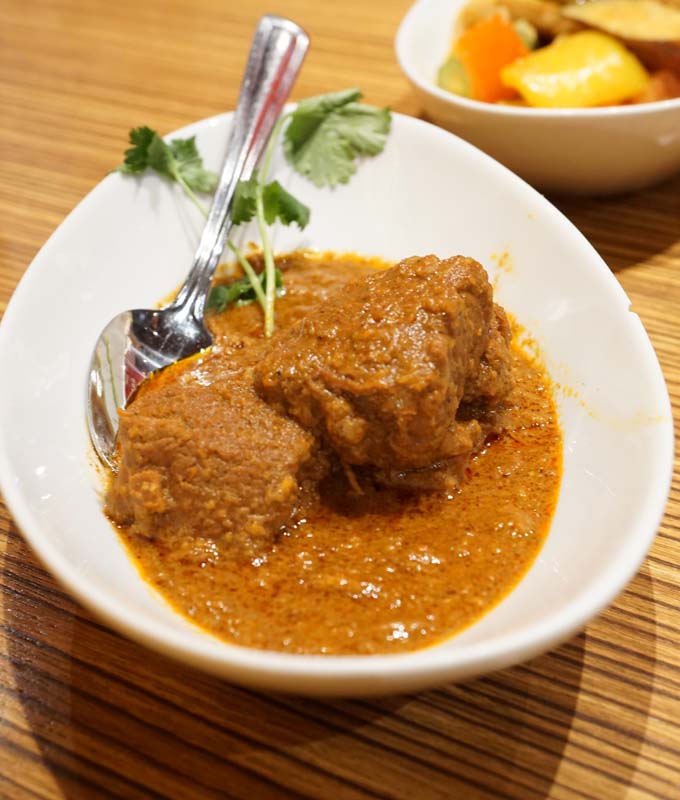 The pisang goreng with ice cream and crushed peanuts were a real treat!  It's basically deep-fried banana with ice cream.  I enjoyed the presentation of this dish!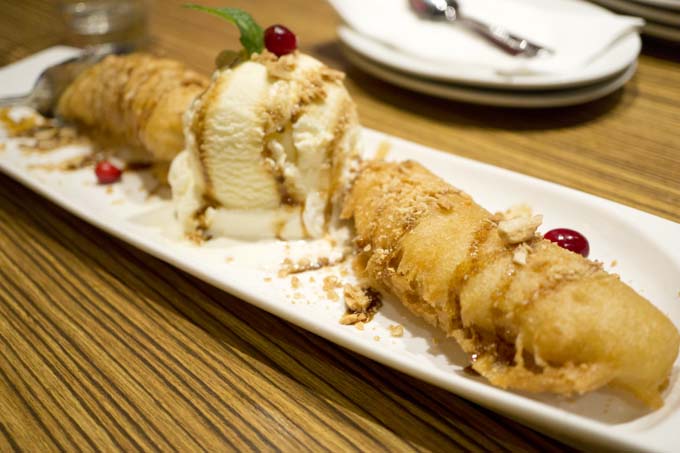 I really loved this Dine Out experience at Banana Leaf.  You must have a minimum of 2 people to order the Dine Out menu, so the photos reflect portions for 2 people to share.  The portions were reasonable and we left feeling very satisfied from the meal.  I highly recommend Banana Leaf for Dine Out or for any occasion!