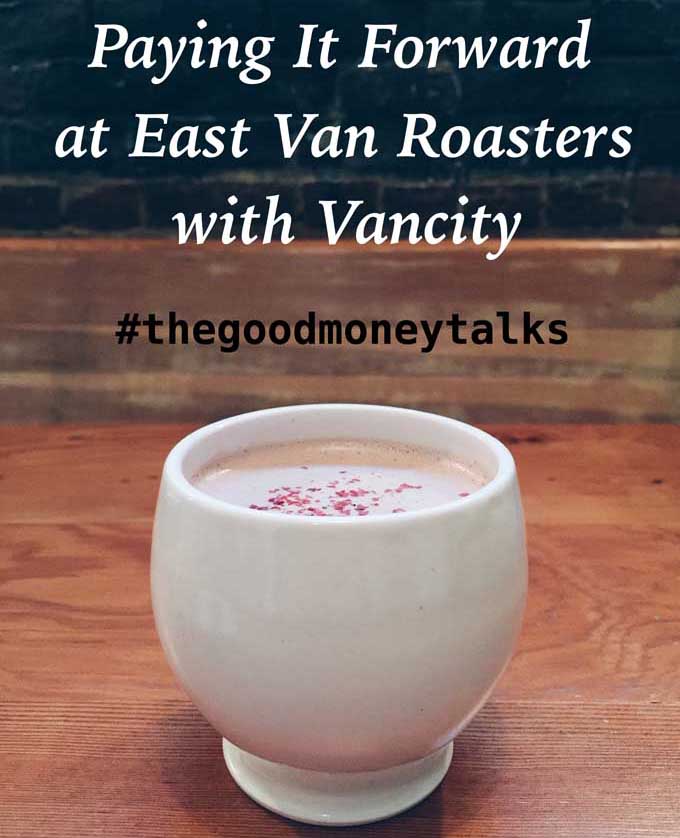 Over the holidays, Vancity held #thegoodmoneytalks contest where people could submit ideas on how to pay it forward.  As a foodie, I know that food is a great way to connect with people.  My idea was to buy coffees for strangers at a coffee shop in hopes of spreading good cheer.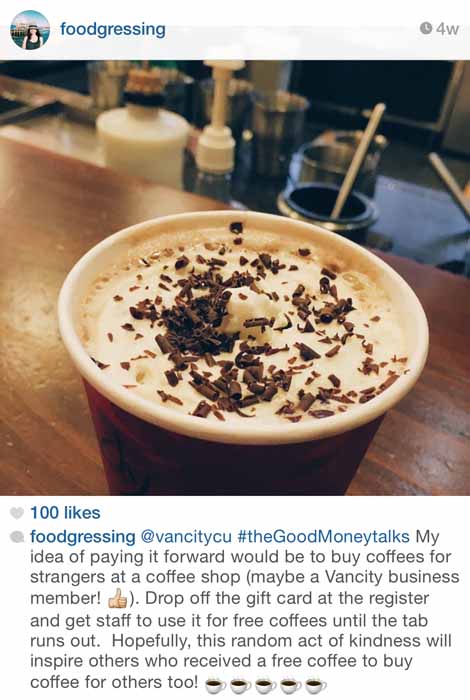 I was excited to be one of the lucky three people who won!  Vancity provided me a $125 Vancity Visa gift card to carry out my idea.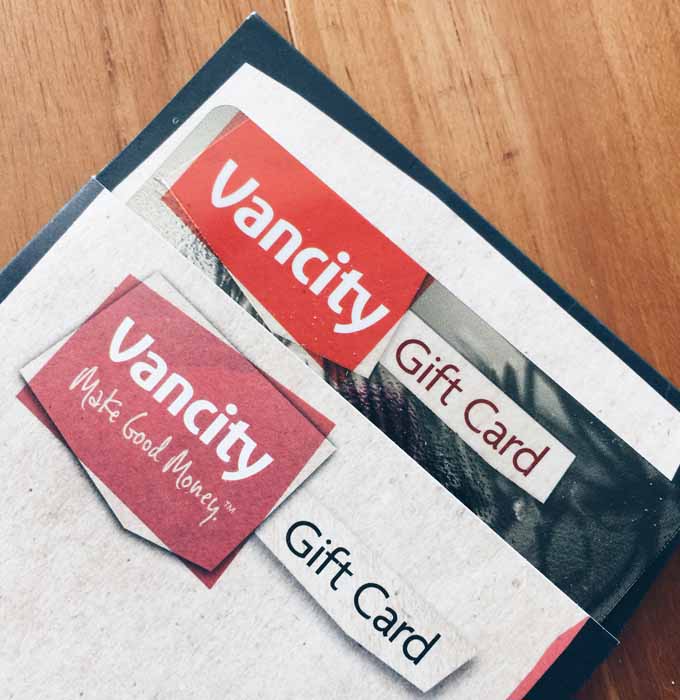 The coffee shop that I chose to pay it forward was East Van Roasters, which is located below the historic Rainier Hotel in Vancouver's Downtown Eastside.  East Van Roasters is a non-profit that helps women recovering from addiction and staying at the Rainier Hotel by providing them employment and training.  They also creates organic 'bean-to-bar' chocolate and organic drinking chocolate and coffees as well.  Their work is meaningful to the community and I thought that paying it forward at East Van Roasters would be worthwhile.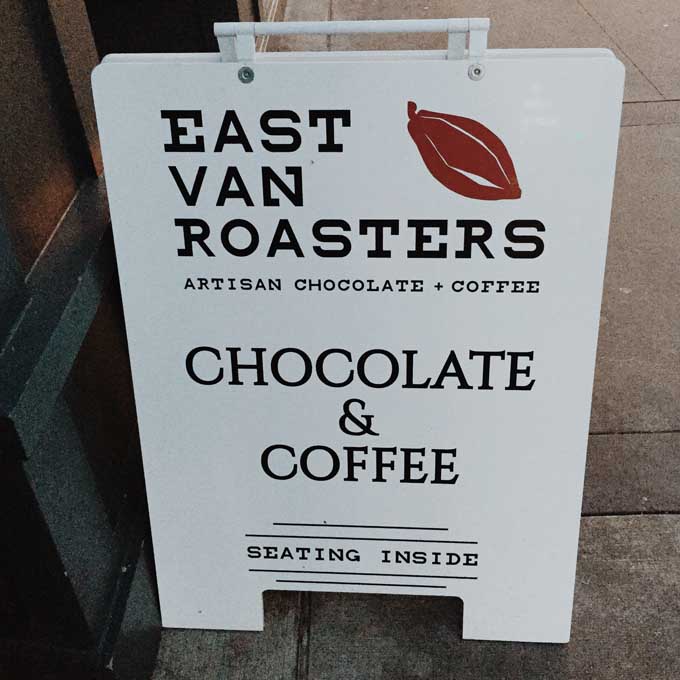 With the pay it forward amount, East Van Roasters is planning to have "suspended" drinks for residents of the Downtown Eastside community.  The suspended drinks will be available until the amount runs out.  I am looking forward to finding out how many suspended drinks were served!
While I was there, I bought a Monkey Manna, which is Peruvian drinking chocolate with pink peppercorn and vanilla.  It was creamy, wholesome, and delicious.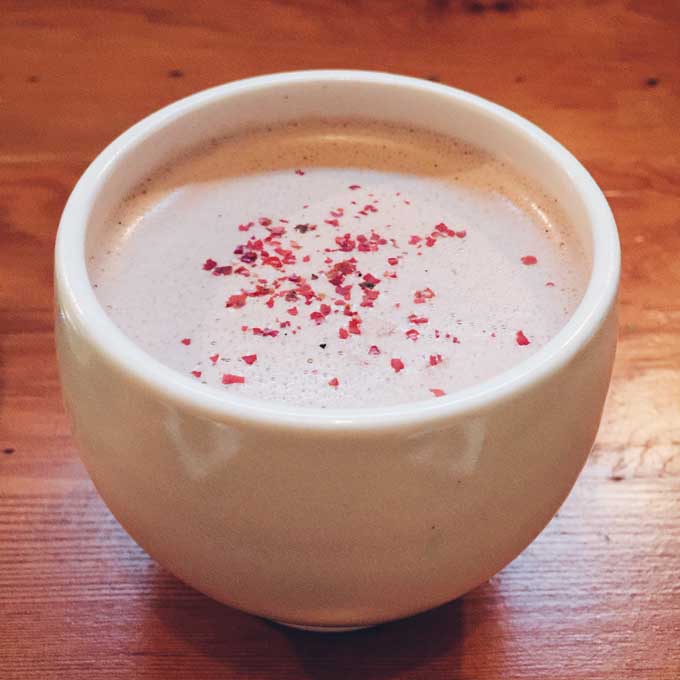 I also enjoyed the candied ginger mendiant...the ginger certainly gave me a jolt to my senses (in a good way).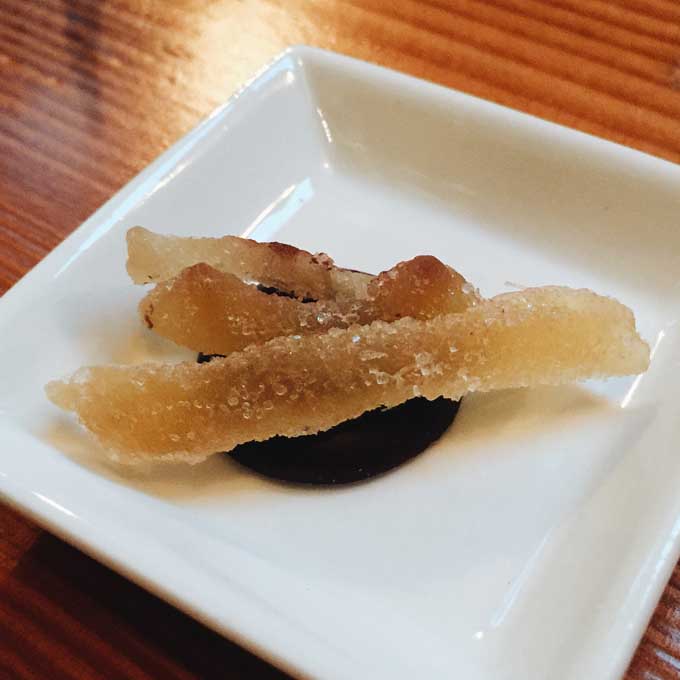 I liked the fig, almond, cranberry and pistachio mendiant, which seems very intricately put together!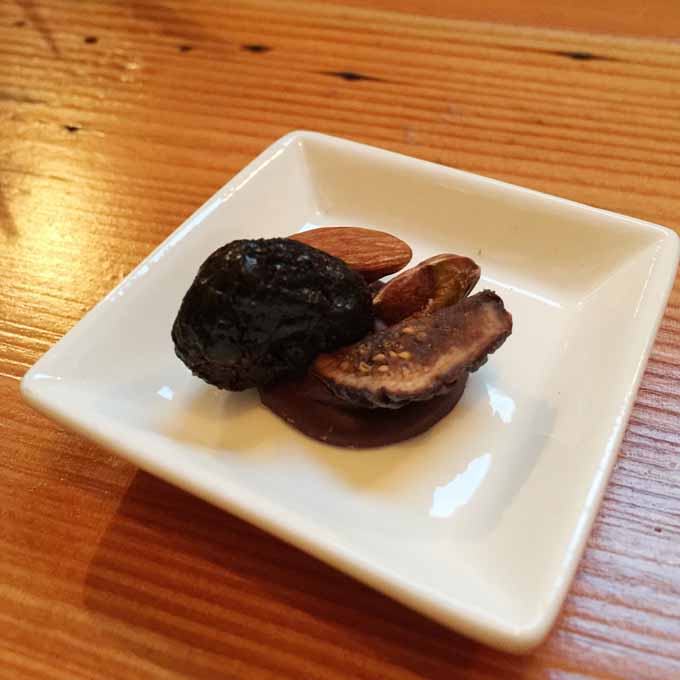 This was an overall positive experience in paying it forward.  I appreciated Vancity in raising more awareness about paying it forward in our everyday lives.  The other two winners had very meaningful pay it forward ideas:  one supported Megaphone, an organization that provides meaningful employment to homeless and low-income individual; the other bought socks and distributed them to people in need.
Check out Vancity's official video on the paying it forward: