I decided to try out Moii Cafe after seeing a Social Shopper deal for $14 for savoury or sweet crepes and drinks for 2 people.  Moii Cafe is a crepes, desserts and bubble tea cafe next to popular La Taqueria on West Broadway and is across the Broadway Skytrain station.  I visited Moii Cafe twice using Social Shopper vouchers.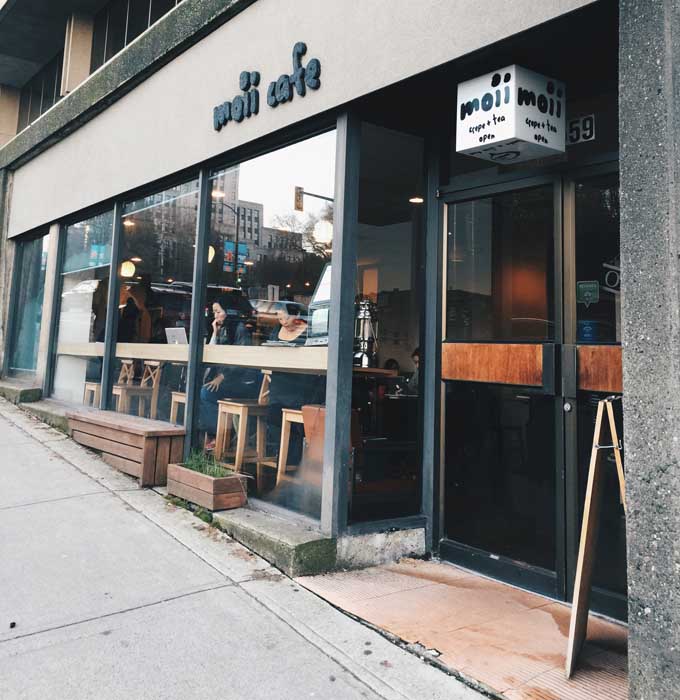 Moii seemed like a restaurant frequented by a younger or student crowd.  There were some customers with text books and laptops.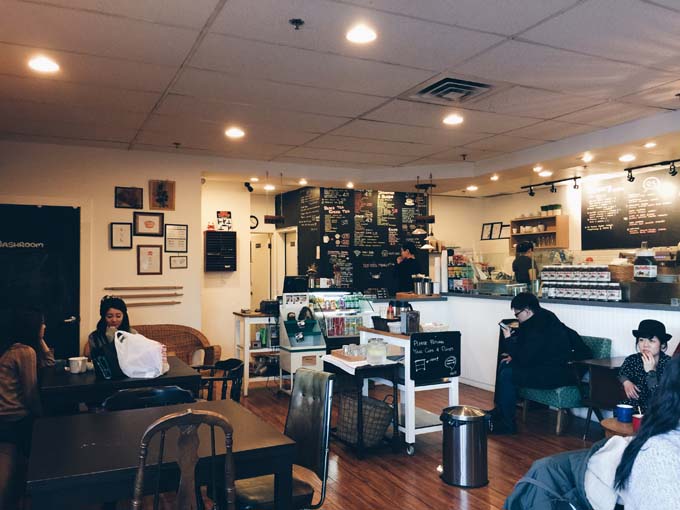 Vintage chair and typewriter are presented as decor pieces near the entrance.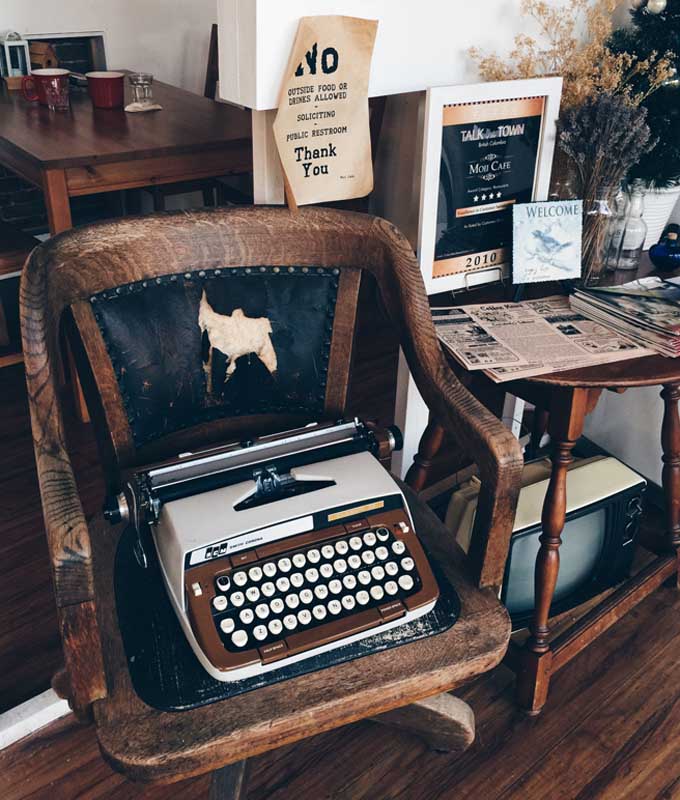 I like this this display of Nutella along their counter.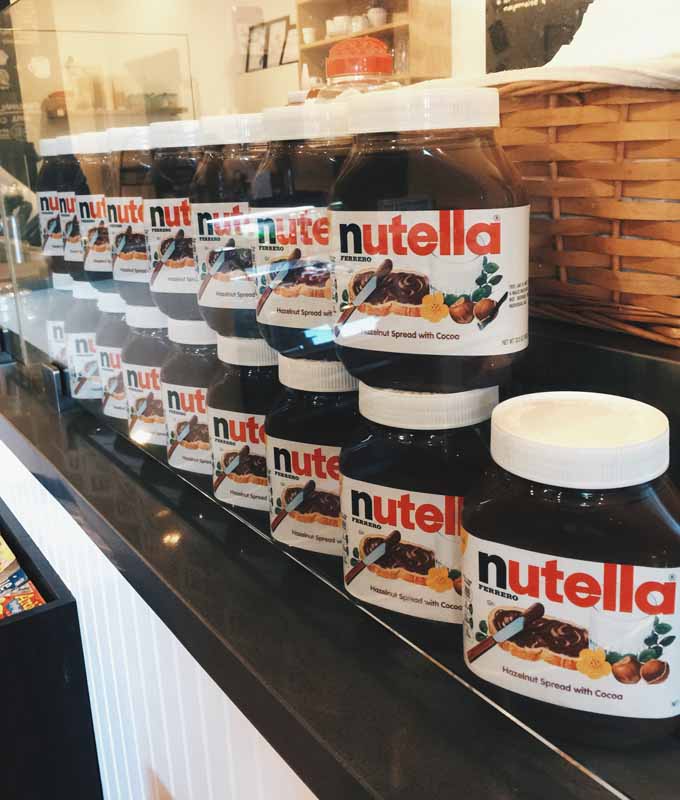 For drinks, we ordered milk tea with jelly or pearls.  I really loved the coconut milk tea with jelly.  They also have coffee and smoothies as well.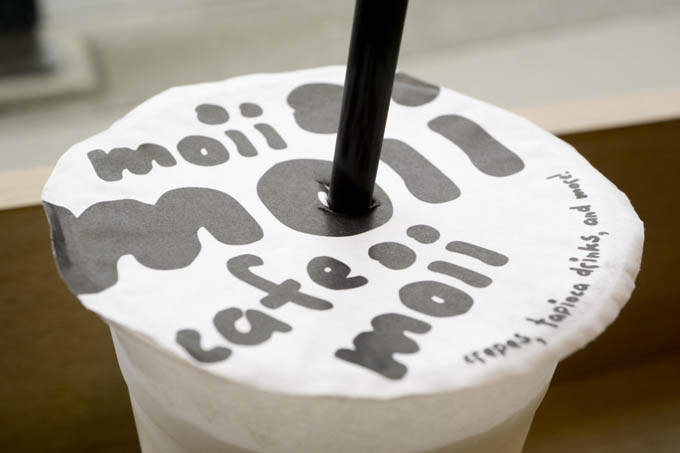 I tried the Terimayo savoury crepe: BBQ chicken, Bonito lakes, cheddar and mozzarella cheese, Okonomi Sauce and Wasabi.  This asian-inspired crepe was delicious!  The Okonomi sauce made the crepe taste a bit sweeter.  The Bonito flakes were deliciously crispy.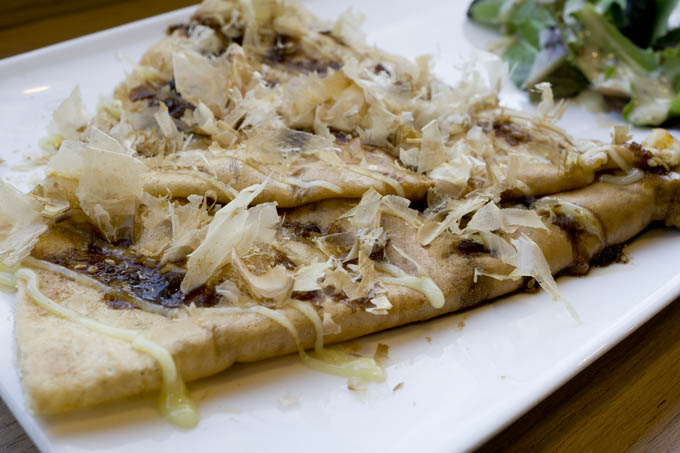 My friend ordered the smoked salmon and cheese crepe.  He thought it was pretty good as he had not thought that salmon and cheese would make a tasty combo.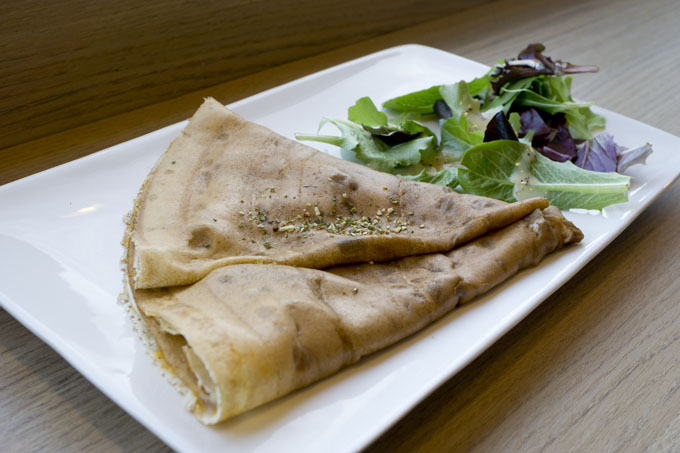 I enjoyed the caramel apple specialty sweet crepe made up of apple slices, walnuts, caramel, cinnamon, and condensed milk.  It had the right amount of sweetness.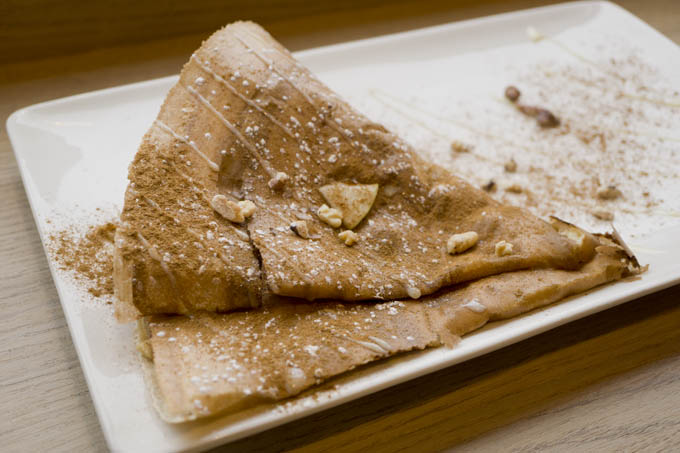 The banana and Nutella crepe was delicious.  I don't think you can ever go wrong with this classic combination.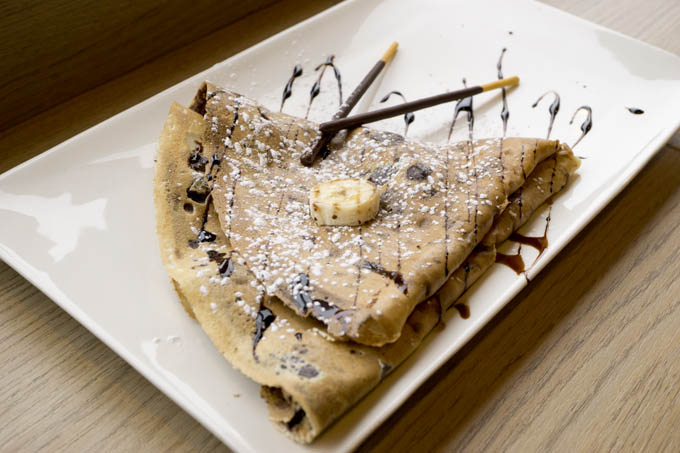 Jacky Chan tells you "This is Not a Washroom!" on one of the doors.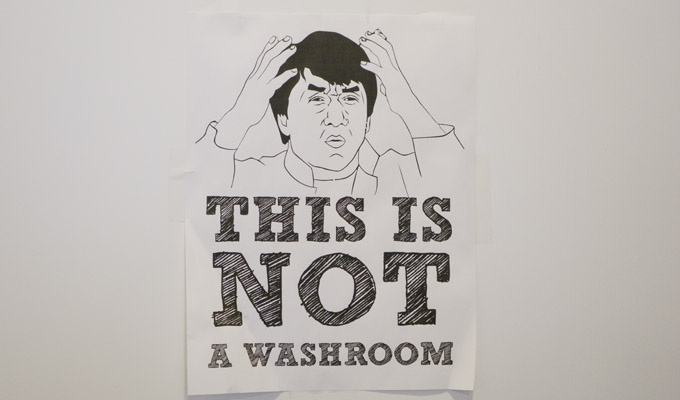 The staff person provided some helpful advice on crepe recommendations.  Our crepes were delivered to our table within 10 minutes.  The crepes were tasty and we enjoyed the overall dining experience.  Moii cafe has a very relaxing vibe and I would recommend it for crepes and bubble tea.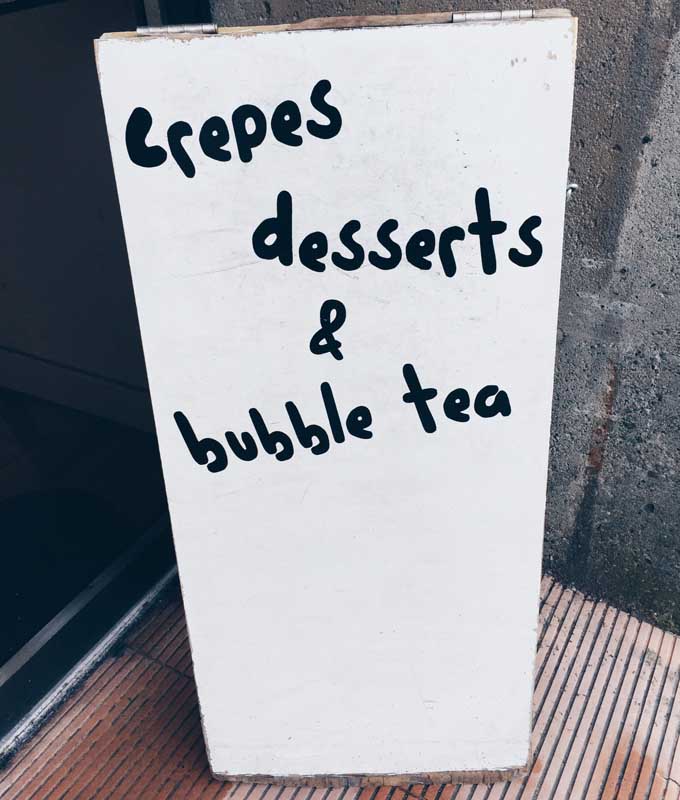 Last but not least, a *creepy* Vine of the bonita flakes moving on the Terimayo crepe: