One of the most popular restaurants in the Riley Park and Little Mountain area is Hawker's Delight, a hole-in-the-wall eatery serving Malaysian and Singaporean dishes.  They are well-known for being a top cheap eat in Vancouver since they offer large portions for the price.  A few months ago, I decided to check out Hawker's Delight when I passed by it after visiting Trafiq.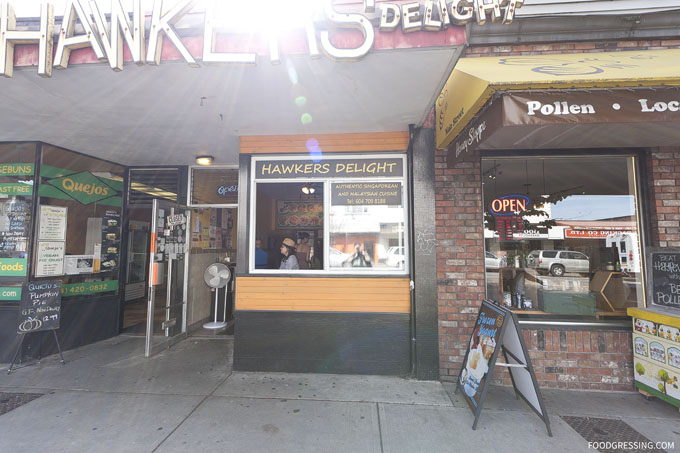 Hawker's Delight Menu
On the menu at Hawker's Delight are curry rice and noodle dishes with many vegetarian options.  Everything is budget-friendly with items mainly between $6 – $7.
Hole-in-the-Wall
Hawker's Delight can best be described as a hole-in-the-wall where the interior design is just bare minimal.  The place is small with just a few dining tables and a counter by the window.  You order at the counter and it is cash only.  It's the kind of restaurant where you want to try the food but question the cleanliness of everything.  I usually carry wet wipes in my bag and I wiped down the counter where my husband and I sat.  I managed to remove quite a bit of dirt from the counter.
What We Tried
My husband I shared three items:
roti prata ($2.50 x 2)
mee pok ($7.15)
laksa ($7.15)
The roti resembled a thick pancake – quite different from places like Banana Leaf which serve thinner roti.  It was crispy, tasty, flaky but very oily.  The curry sauce was very thin and watery.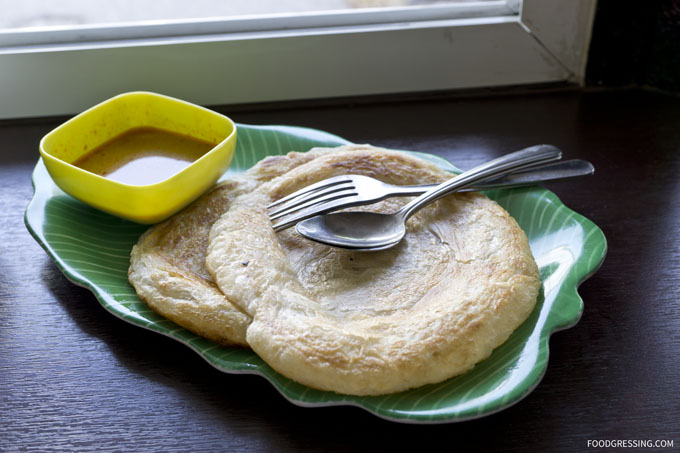 Next came our bowls which were piping hot.
The mee pok was a medley of broad wheat noodles, yu choy, pork slices, fish cake, prawn, bean sprouts and minced pork sauce.  A good hearty bowl with quite a mish mash of ingredients.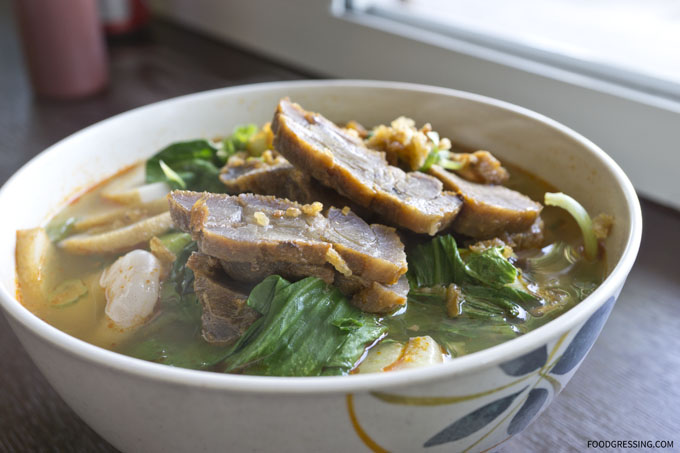 The laksa came as a bowl of curry with wheat noodles, dried shrimp, tofu puff, fish cake, egg, shreaded chicken, prawns and bean sprouts.  The broth was very spicy, rich and flavourful but very also oily.  It was also too sweet for my liking.
Overall Impression of Hawker's Delight
I found the food at Hawker's Delight to be just okay.  You pay for what you get.  Large portions, budget-friendly but on the greasier side.  I'd personally pay a few more bucks for some better quality.  Rating: 3/5