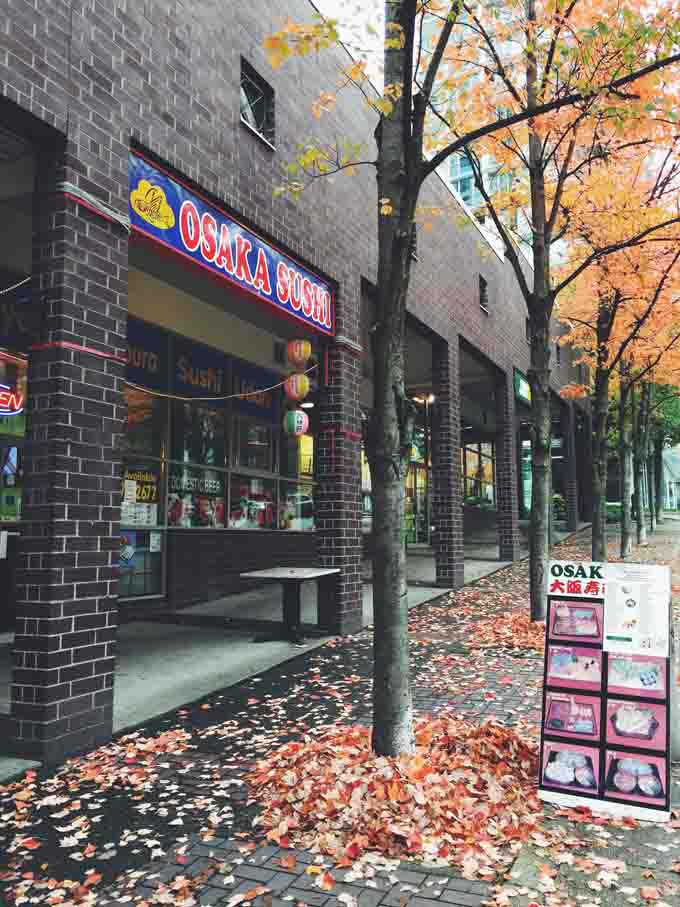 Osaka Japanese Restaurant is a casual diner located on Burrard and Pacific in Downtown Vancouver. I came here for lunch with a colleague and we ordered just four items (three house special rolls and gyoza) but were quite filled afterwards. The restaurant space is clean and bright and we sat at a booth along the windows. If you've ever visited Osaka, then you'll know the must-see Osaka attractions. It's a great place and the food is incredible.
The Twin Salmon Roll had salmon, avocado, cucumber, cream cheese, and smoked salmon on top with tobiko. This dish was nice and light overall.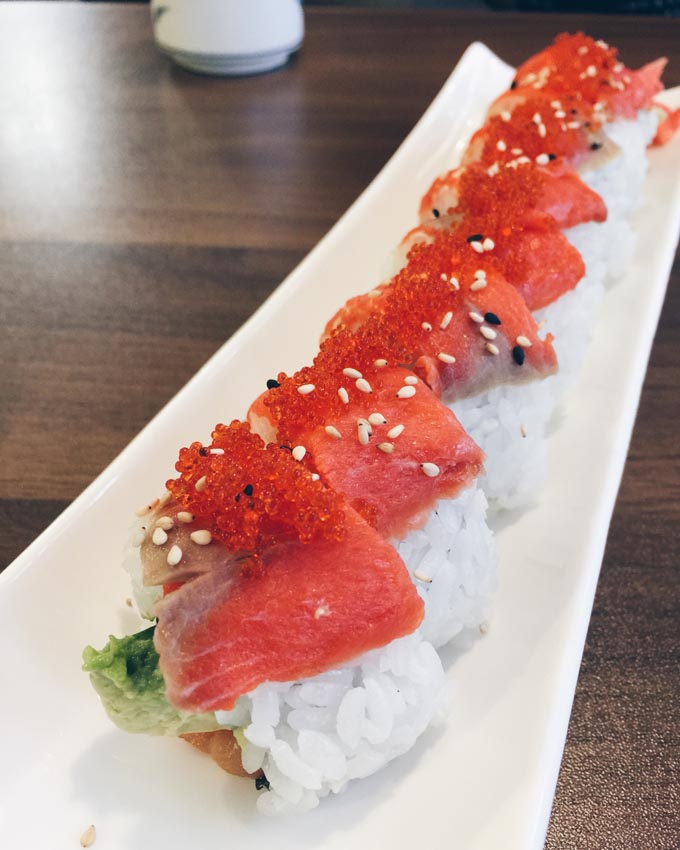 The Hawaii Roll had avocado, cucumber, crab meat with mango. I love how the mango slices look like they are glistening. This was a beautifully presented dish with refreshing mango and was my favorite of the three house rolls.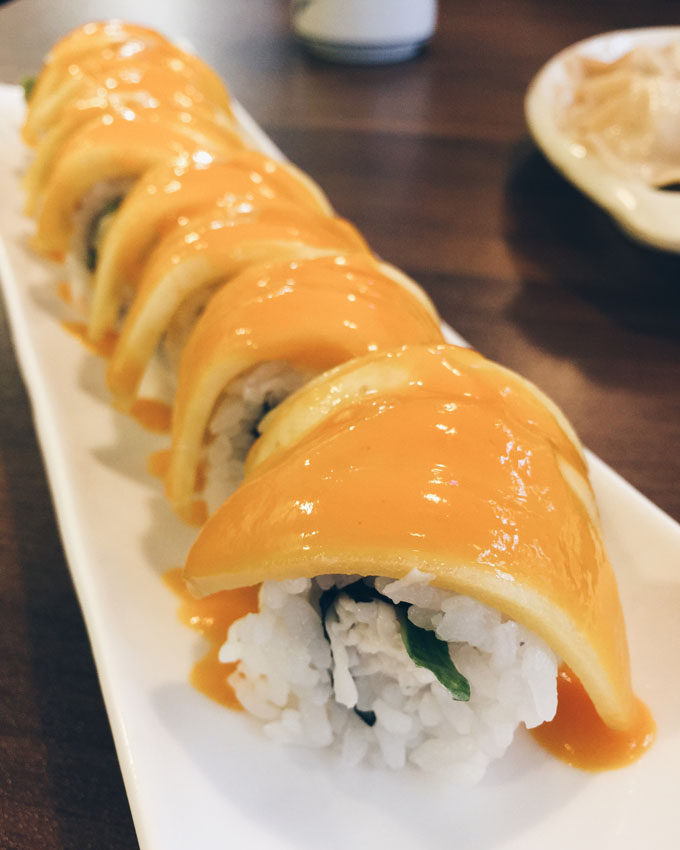 The Osaka House Roll had tuna, salmon, scallop, prawn, crab cake, cucumber, and lettuce with smoked salmon on top. I did not feel like these rolls had as much taste over and was my least favorite of the three house rolls we tried.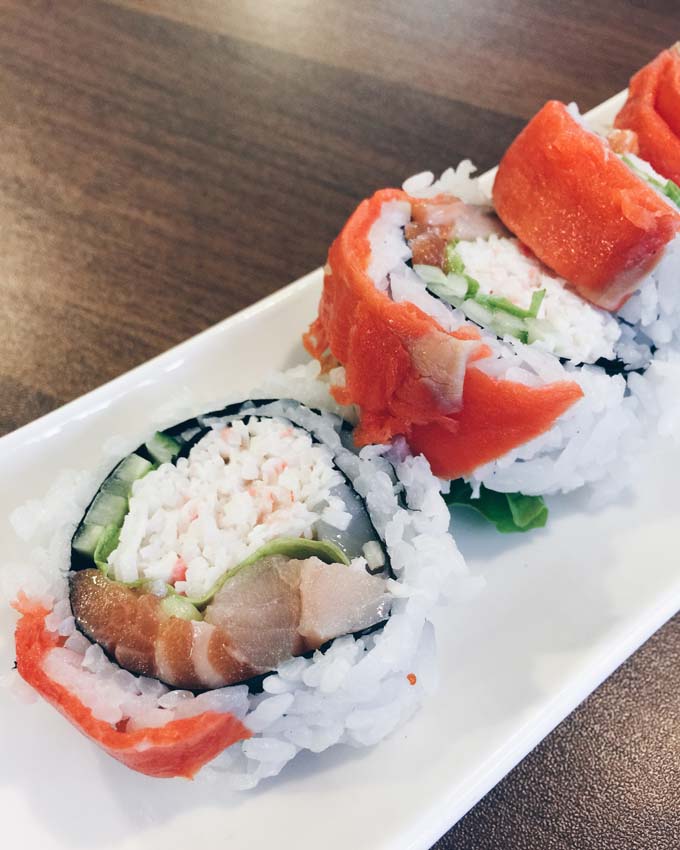 The gyoza was delicious – not too greasy or *burnt.*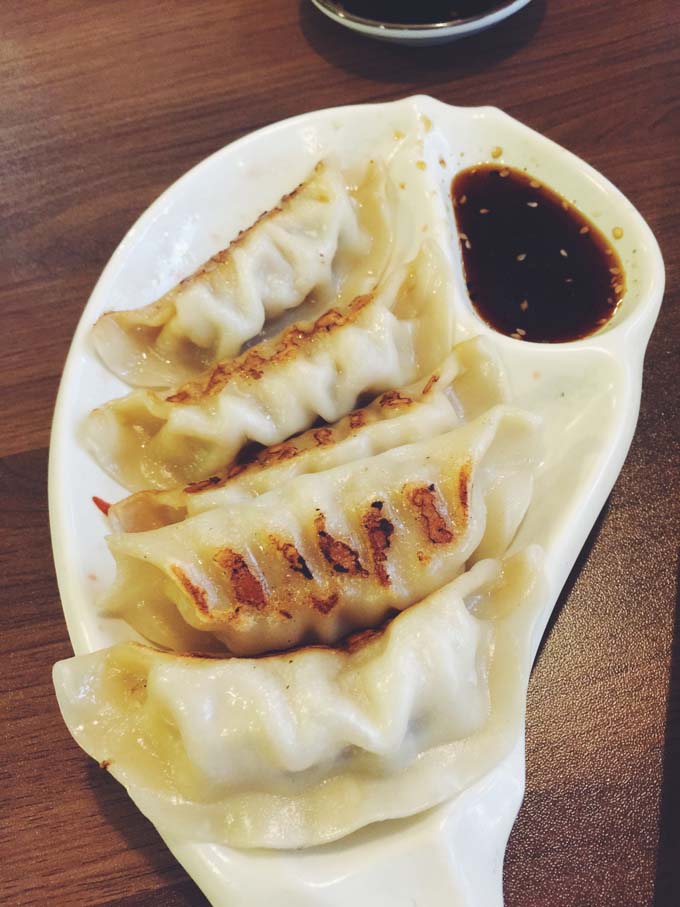 The service was great as the waitress was very attentive towards our table and refilling our tea regularly. The price of the food was inexpensive in my opinion, with house special rolls ranging from $4.25 to $9.95. I hope to return to Osaka Sushi in the future to try out other items.