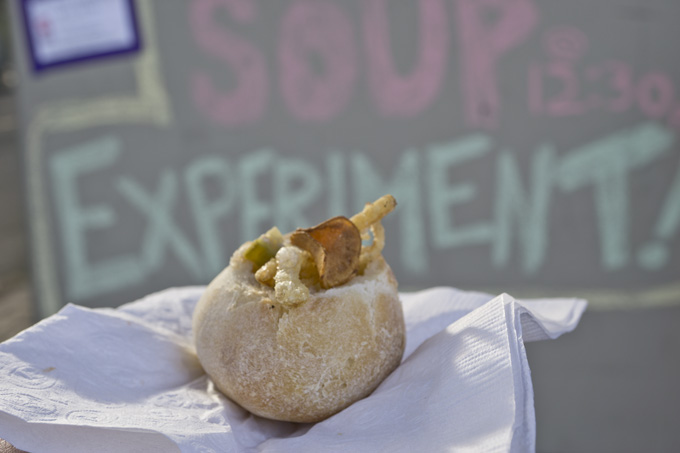 I attended The Chef Soup Experiment, which was a free event held by Dine Out Vancouver 2015.  50 of Vancouver's top chefs got together and contributed one ingredient for a collective soup.  The students from the Pacific Institute of Culinary Arts then prepared the soup and provided samples for the public.
The 50 ingredients were listed on two boards.  Some interesting ones I thought were dried mandarin orange peels, granny smith apples, and sweet grass.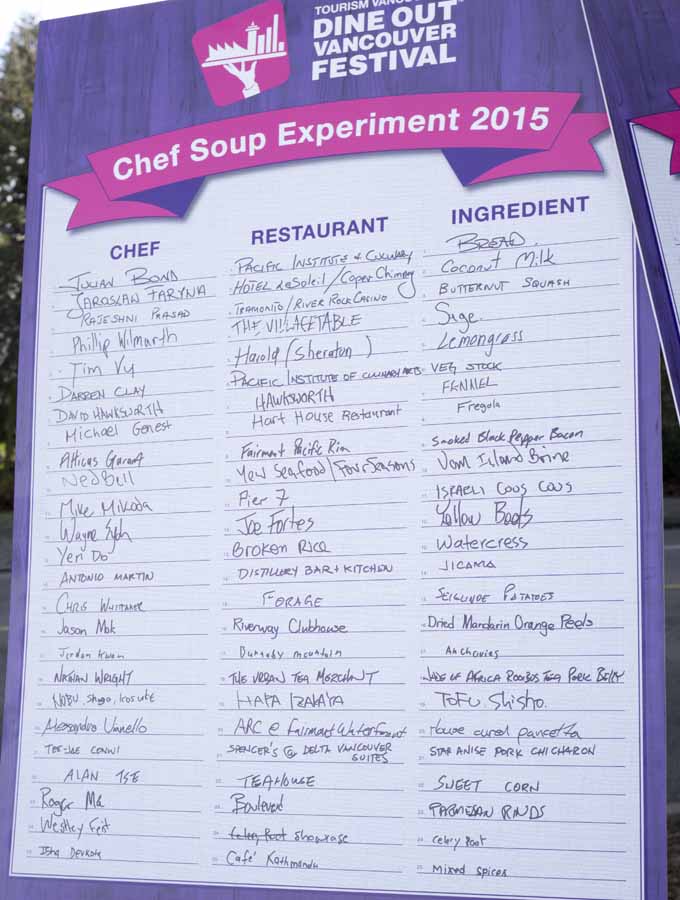 I love eggplant...glad to see that it was one of the ingredients!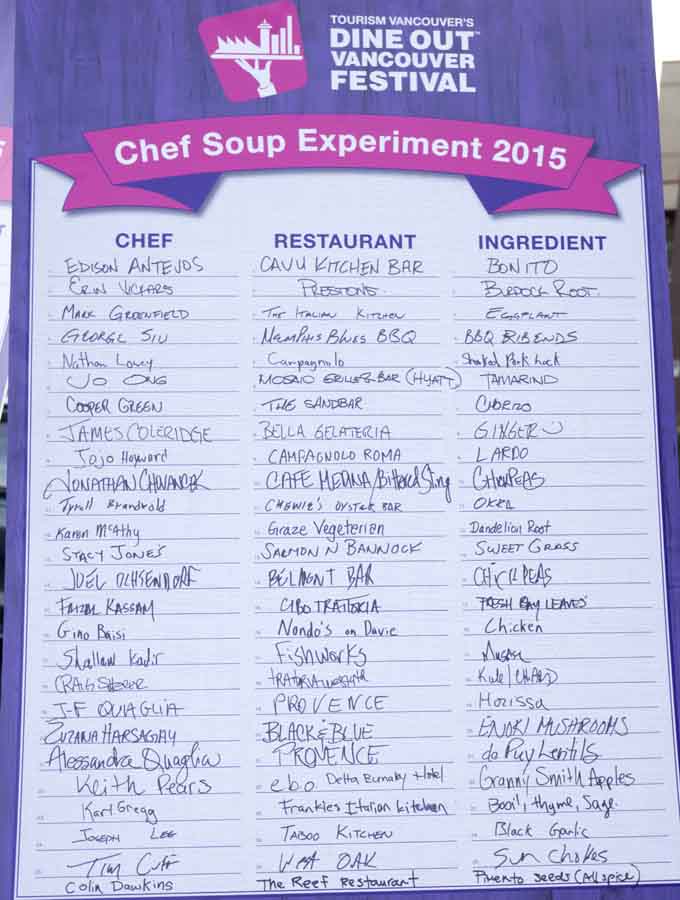 The soup was called "Canadian Wedding."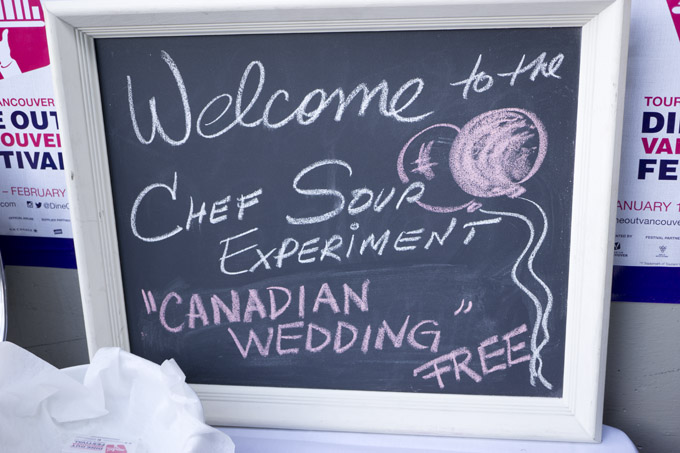 The students from the Pacific Institute of Culinary Arts were ready to serve the hungry crowd.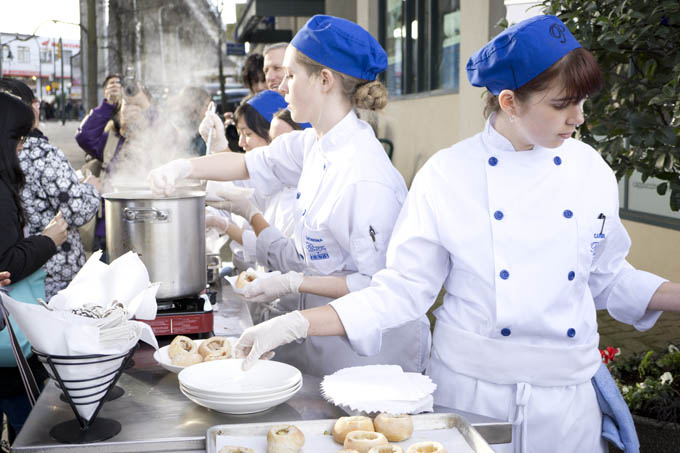 They were very focused on their work!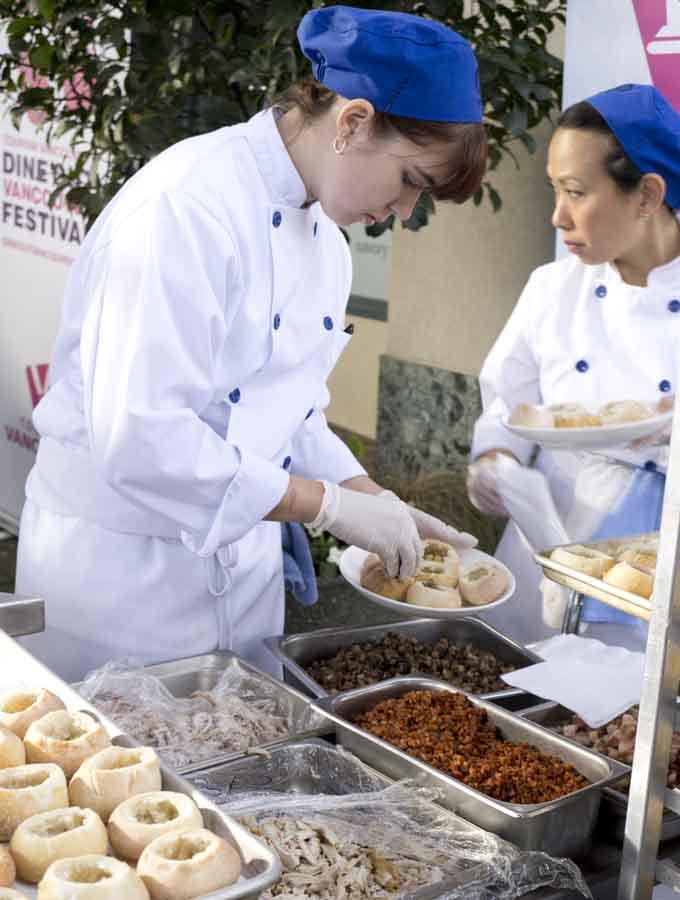 There were very cute little bread bowls ready to be filled with soup!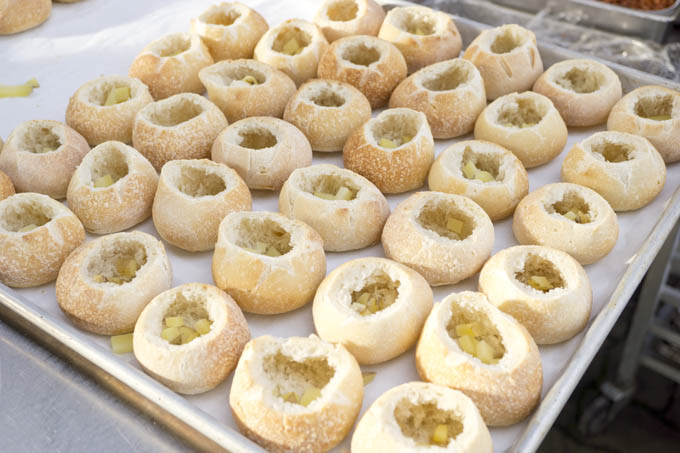 Here is the large pot of soup.  It looked like an interesting mix.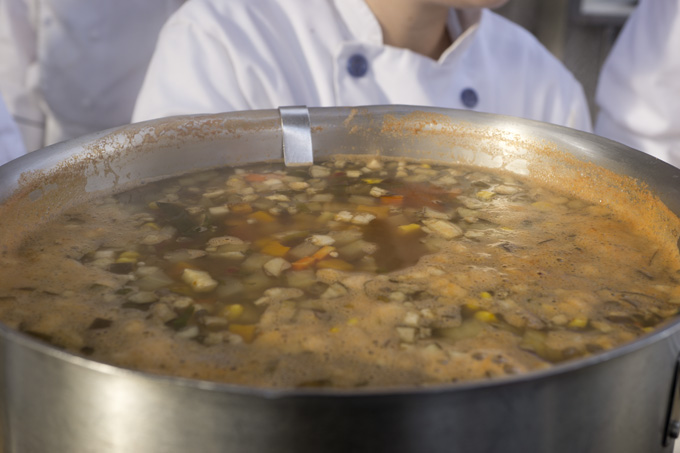 The lineup seemed very excited for the soup and engaged by the work of the students.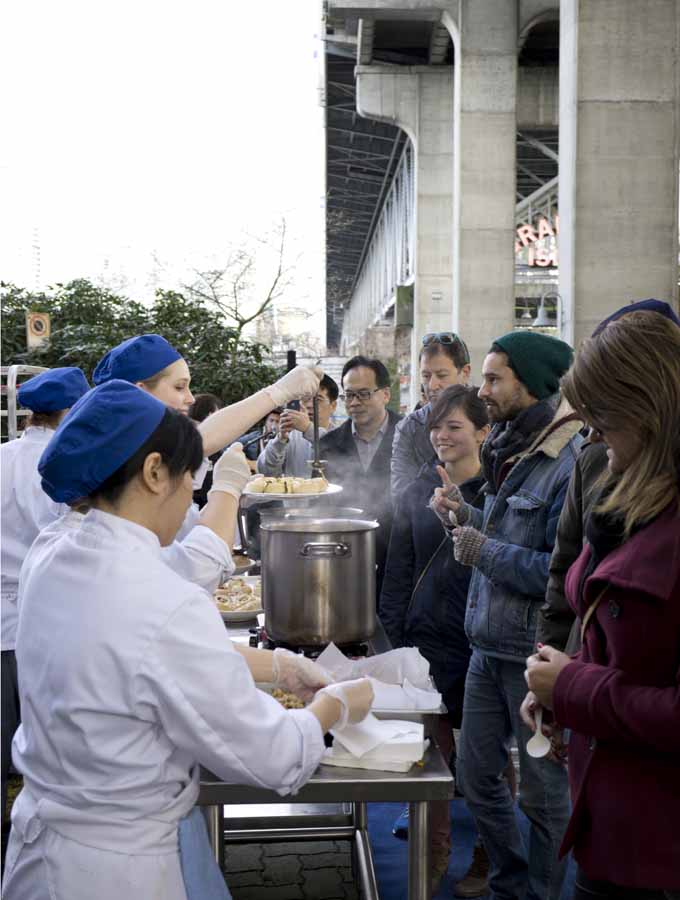 Et voilà, the soup!  They provided samples of the soup so that everyone could photograph it.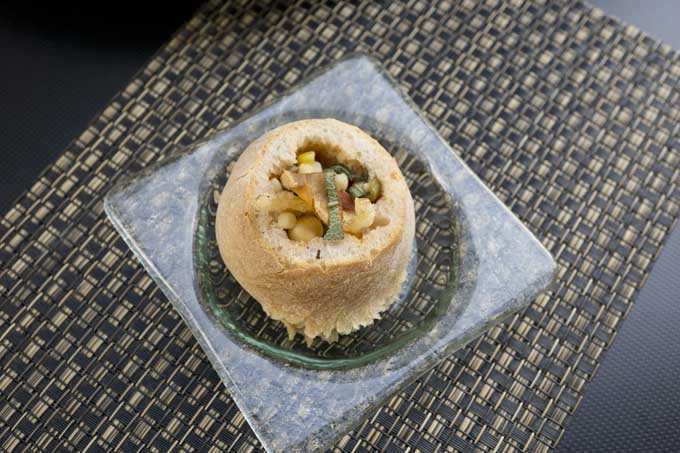 This is what the soup looked in a large soup plate.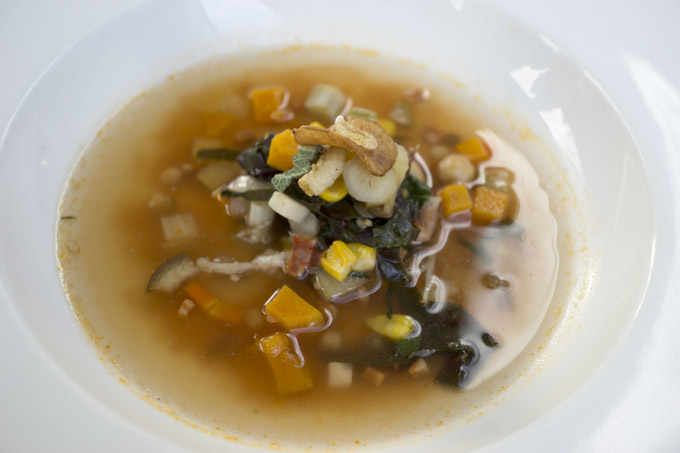 My very own "Canadian Wedding" minestrone served in a bread bowl!  It was definitely an interesting fusion of ingredients and it was hearty.  The event was overall very well organized and the crowd had a great time.  Free soup by 50 chefs was a success!