I have been a user of the Belly app for a while, which offers rewards points after you visit a participating business. They also offer perks like free food. One day I received an e-mail regarding a free pizza slice from 7-Eleven after you check in at the Belly iPad. I had never tried any 7-Eleven food other than a slurpee so I decided to try it out.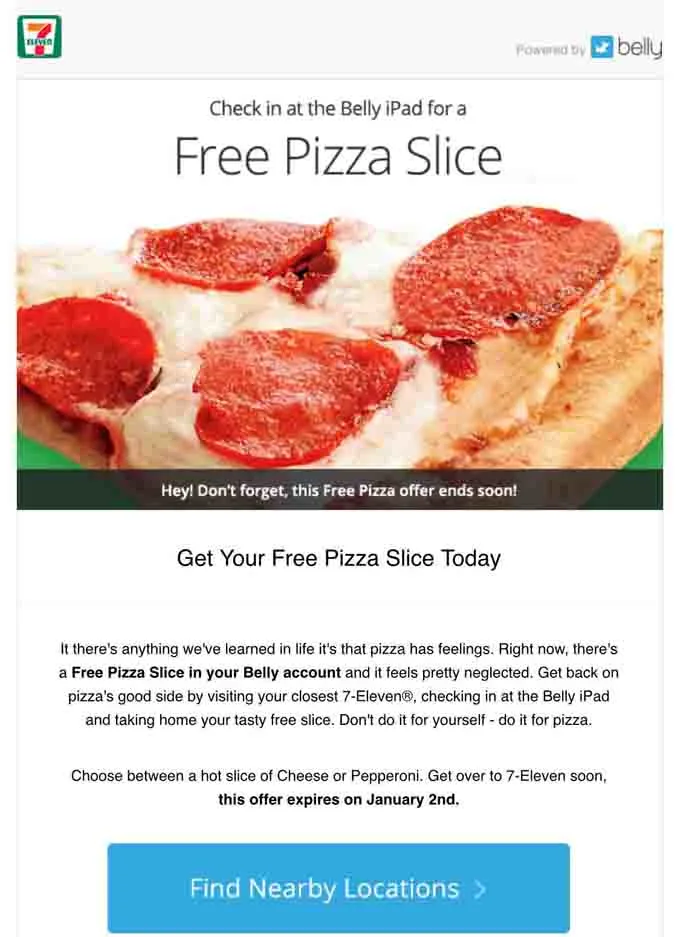 I checked myself in at the Belly iPad and redeemed a pepperoni slice. The pizza warmer was just at the cashier so the cashier handed me a slice in a box easily. I was a bit surprised as the pizza was pretty good for a convenience store hot food offering.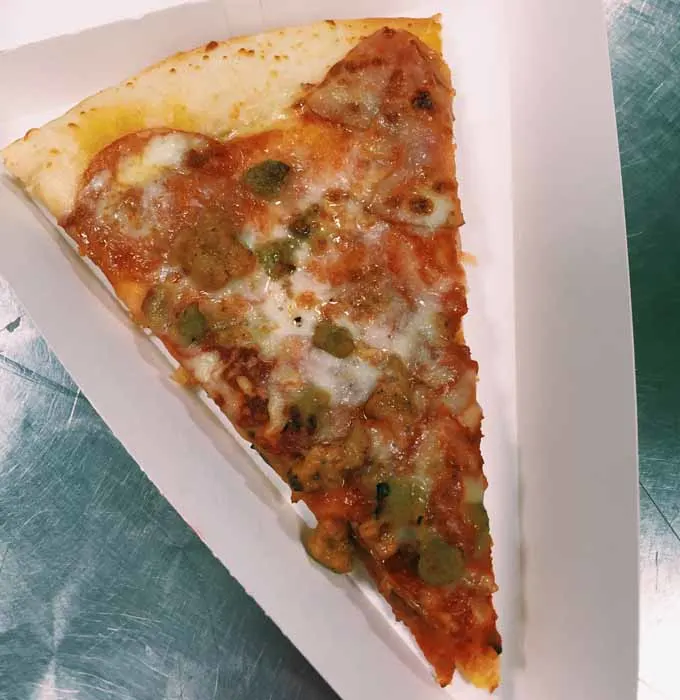 After I got home, I got another e-mail from 7-Eleven asking me to come in again for a free large coffee or hot chocolate. They also noted that they had their own 7-Eleven app, where they have in-app contests and coupons. They also give away something *free* on Fridays!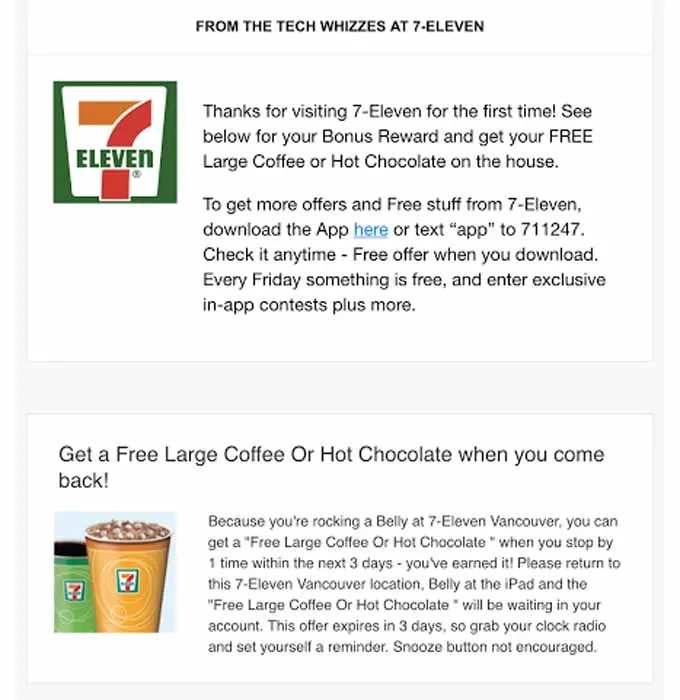 The following Friday, I checked the app and I saw an offer for either a free fresh backed cookie or brownie!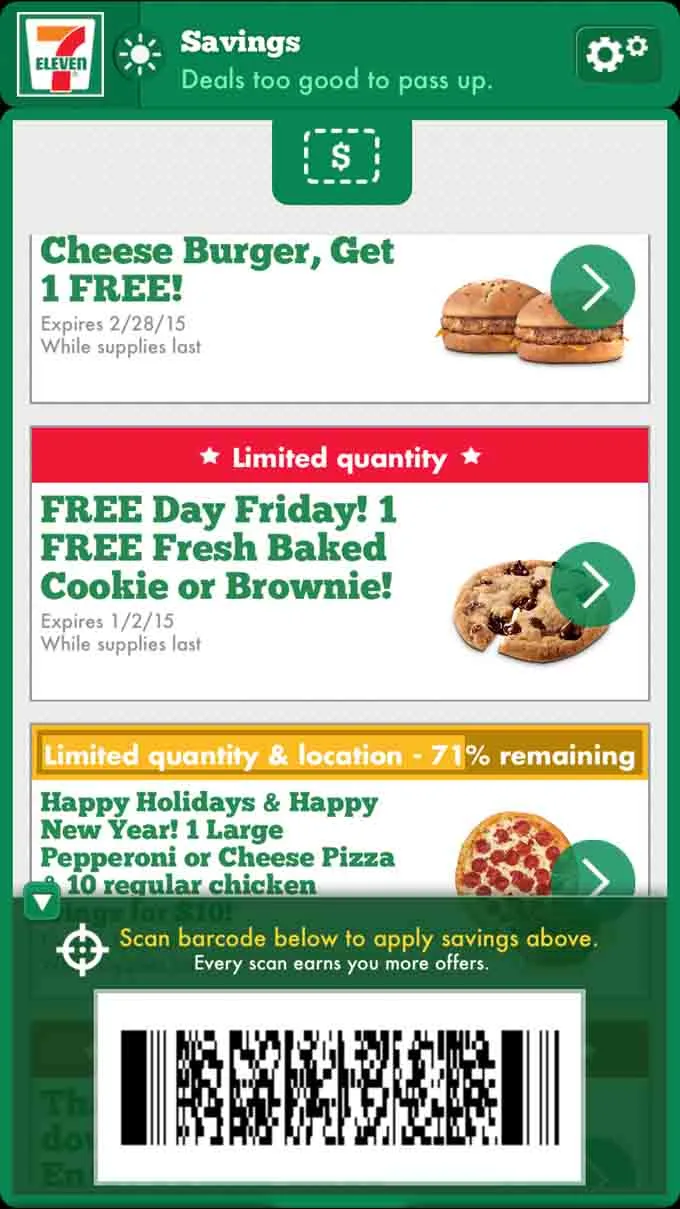 There were no issues in redeeming the offer: I just had to scan my phone at the cashier with the barcode presented. The cookie tasted good.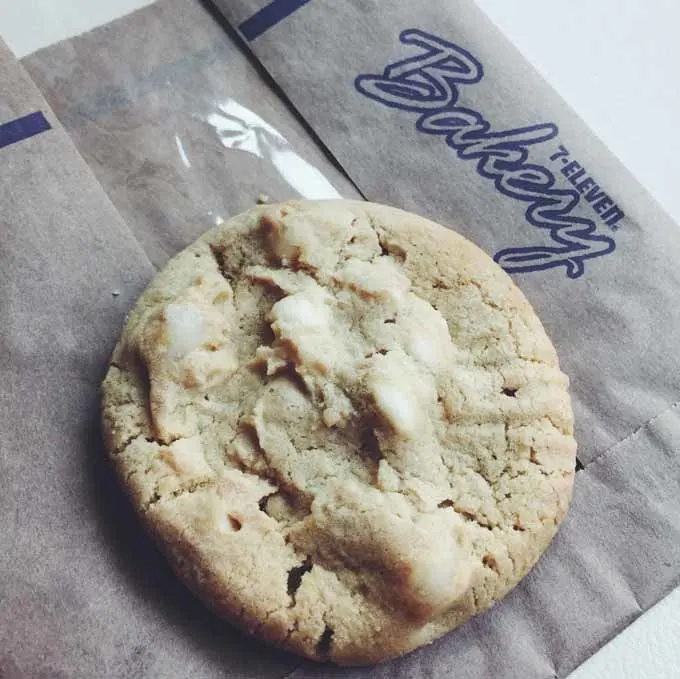 At the same time, I got my free large coffee which tasted good as well.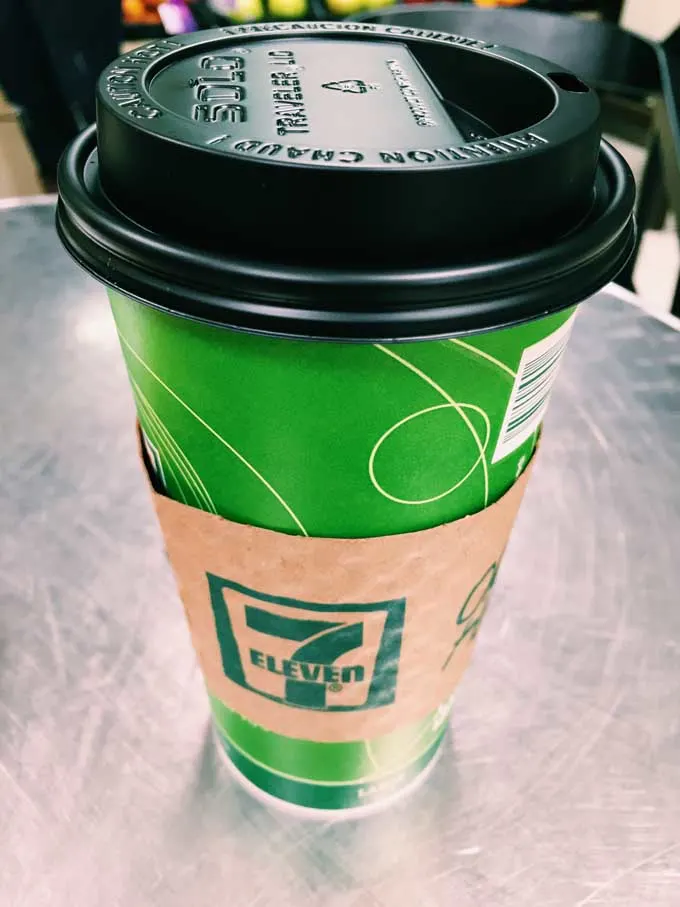 There you have it, my adventure in trying 7-Eleven food for other than a slurpee the first time. I admit that I was a bit skeptical about the taste of convenience store hot food and baked products, but they turned out good. The 7-Eleven app is easy to use and the best part is that you get free perks!
You can check out more info about the 7-Eleven app here: https://www.7-eleven.com/Only-at-7-Eleven/App/