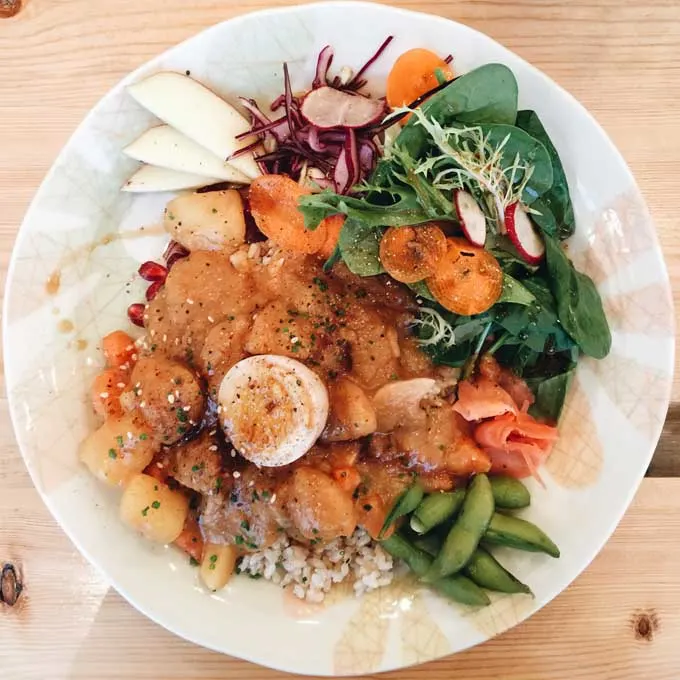 Shishinori is a cute little restaurant near the Broadway skytrain station that serves modern Japanese cuisine. I saw Shishinori as I was shopping in the area and became interested in trying out their food. Their menu includes salads, baked eggs en Cocotte, lunch bowls, fruit teas and ice cream. They have tables inside and a few outside the restaurant. Lunch bowls range from $9-12, with the choice of adding fruit tea and dessert or miso soup for $2.50. The lunch bowls are also served with brown rice and salad.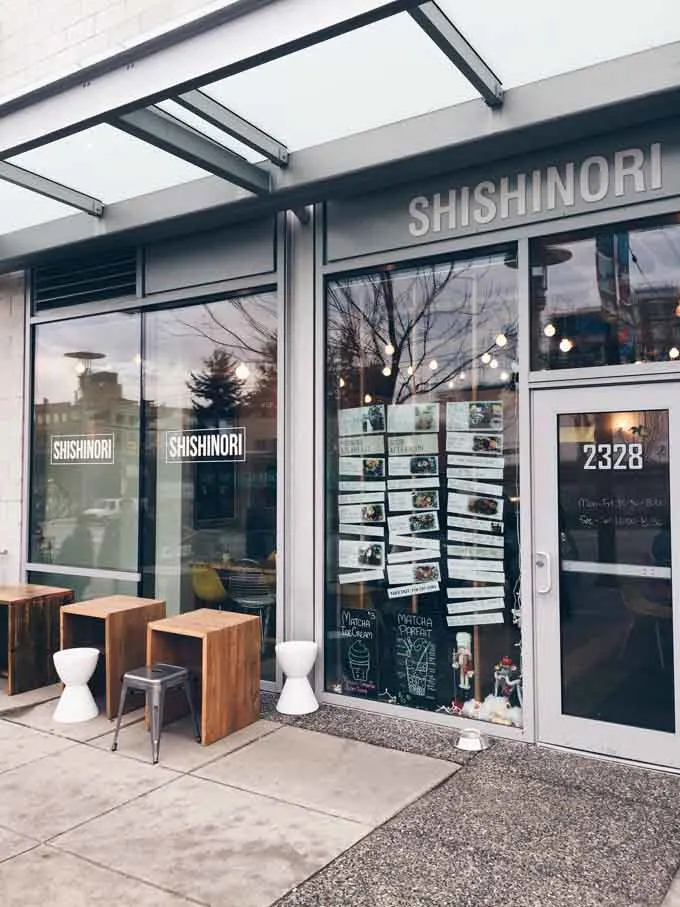 They also serve Japanese subs for around $4.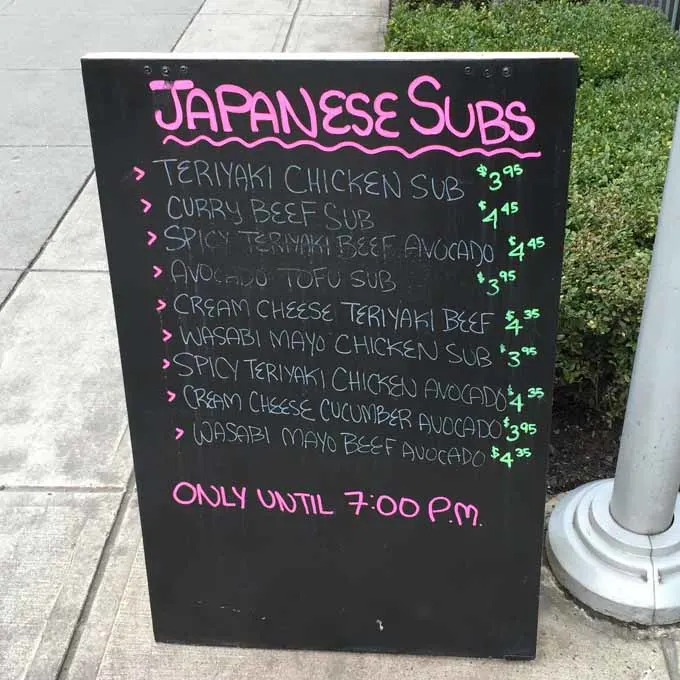 For those with a sweet tooth, Shishinori has the matcha parfait which seems to include quite a mélange of ingredients including cereal, jello, whip cream, mochi balls, ice cream – to name a few. I have not tried it yet, but I am curious about it…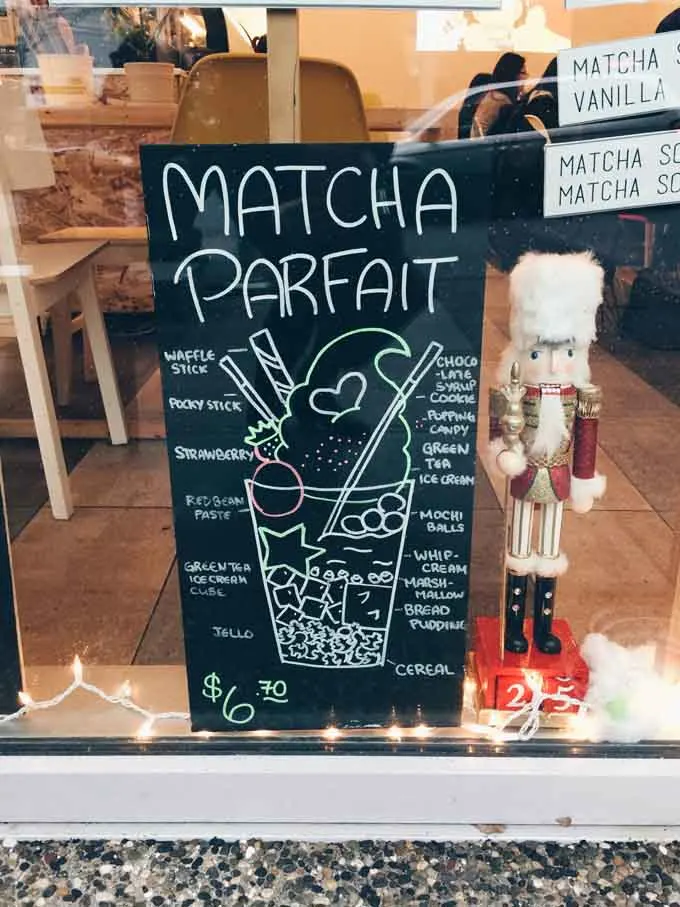 The decor of the restaurant is very minimalistic. Anime shows are projected onto the back wall.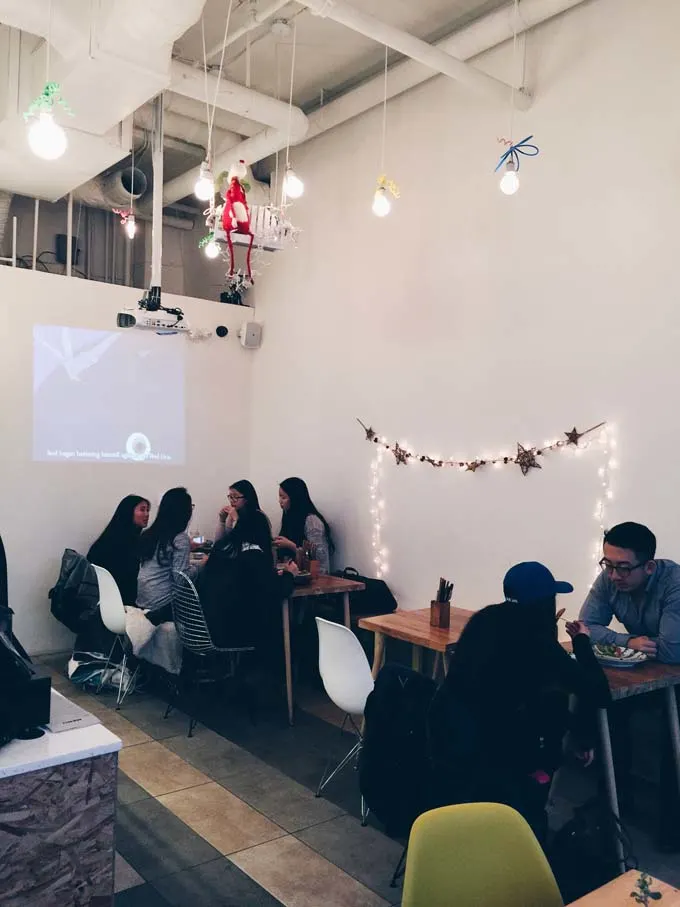 A simple table with water to drink, chop sticks, straws, and tissue…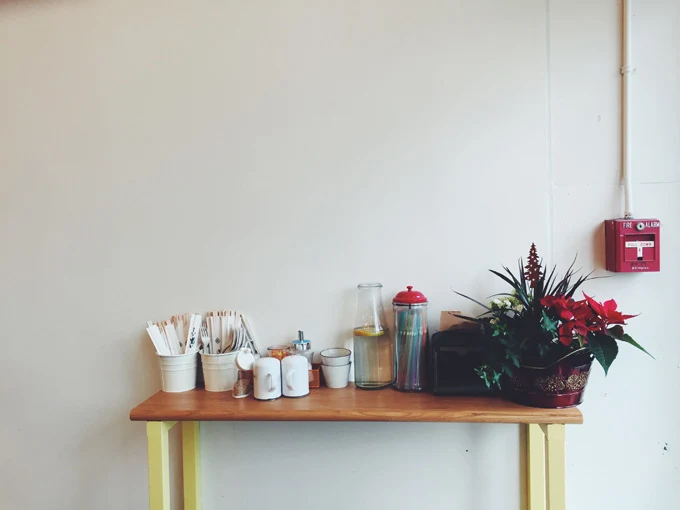 For my first visit to Shishinori, I tried the curried chicken bowl. I was stunned by the presentation of this dish! The salad is elegantly placed and the dish had beautiful colors. It was delicious as well and I happily devoured it as soon as I took several photos of it.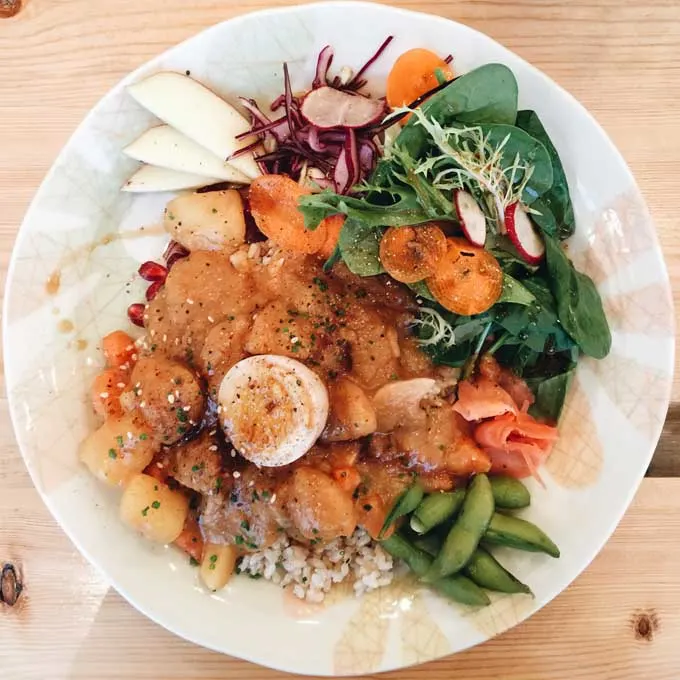 I brought my husband for the next visit as I wanted him to try the fabulous and beautiful food from Shishinori. We ordered two appetizers, the green bean, tofu and prawn gomae and the tofu avocado salad.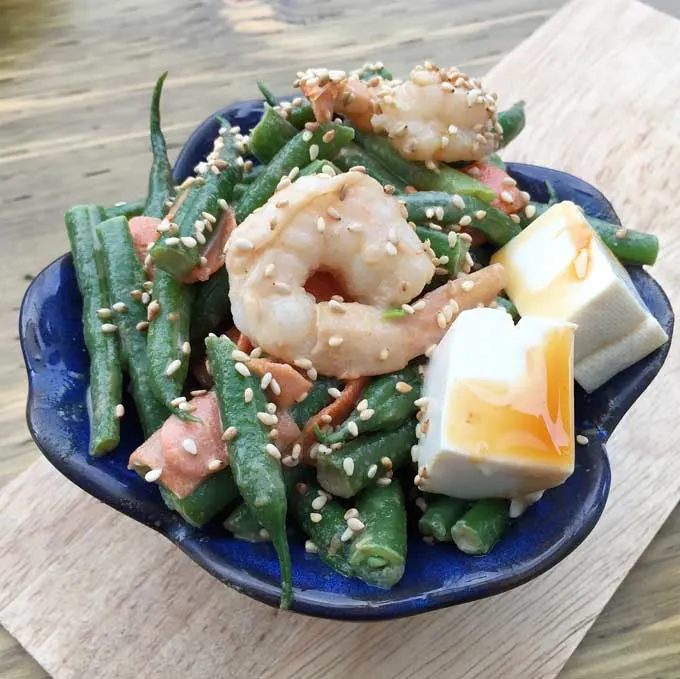 The dishes were very tasty, but are prepared as cold dishes. I think they would fare better when consumed in warmer weather.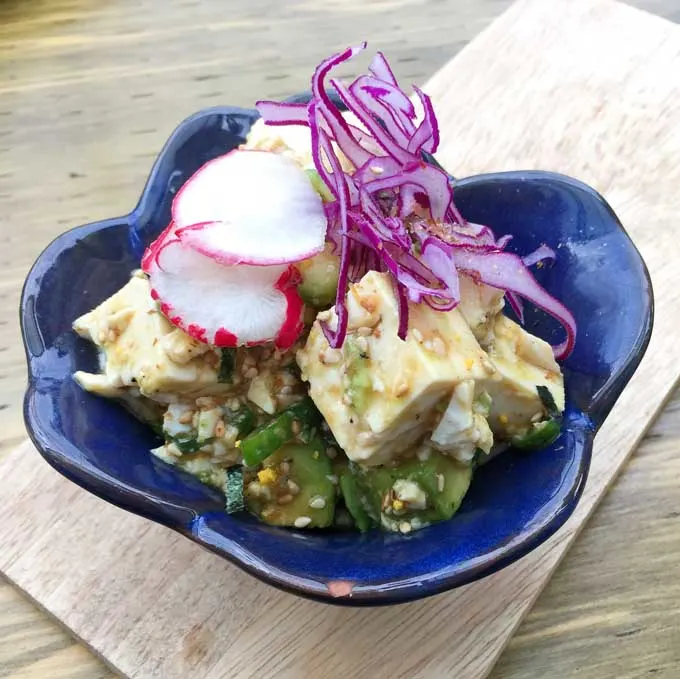 I tried the real crab meat California bowl. Another beautifully presented dish!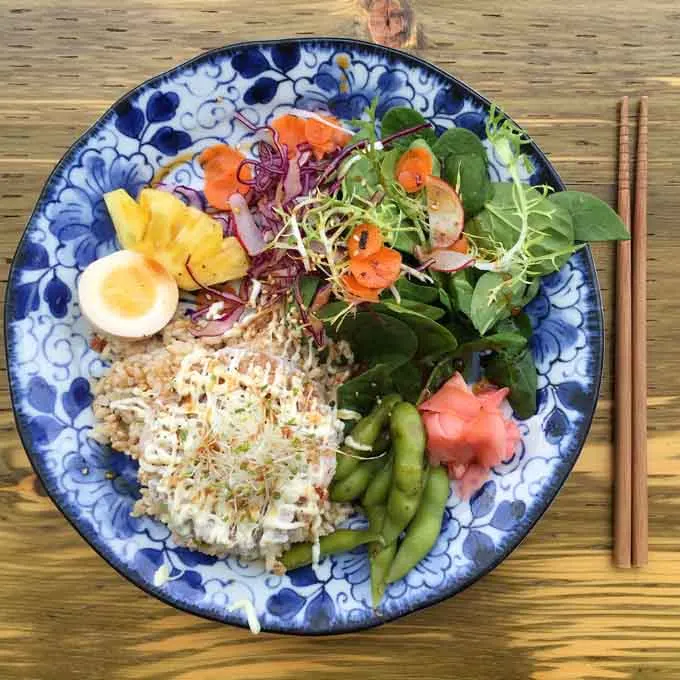 Here is a closeup of the crab meat..gorgeous and yummy…
My husband had the boldly colorful wild salmon paradise bowl. He enjoyed the dish and the ingredients were fresh.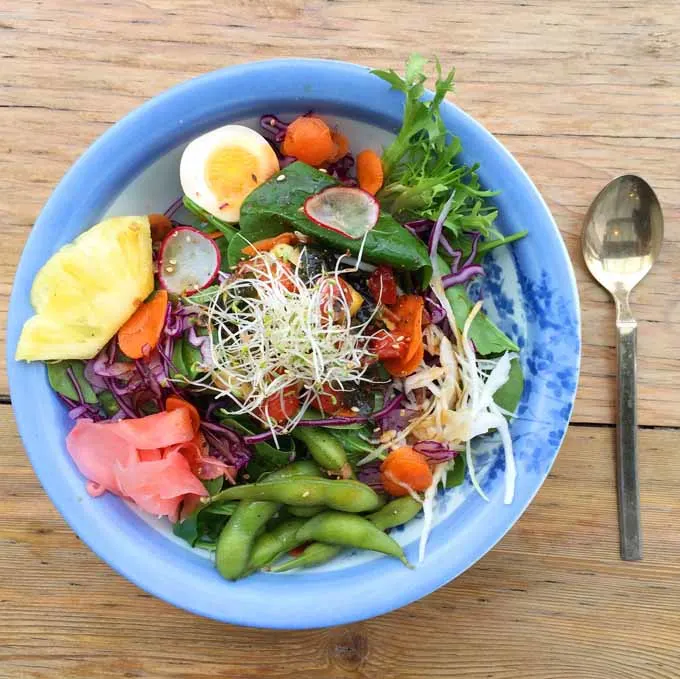 For this last visit, our bill was around $30, including two appetizers and two lunch bowl entrees. I was decently full, but my husband felt like he had room for perhaps another appetizer .
The food I tried from Shishinori is tasty and stunning. Their dishes are a bit on the colder side, which may not be suited for those who are seeking sizzling hot or hearty food. I would recommend Shishinori for those who want something light and refreshing. I am interested visiting Shishinori again to try out their other dishes.