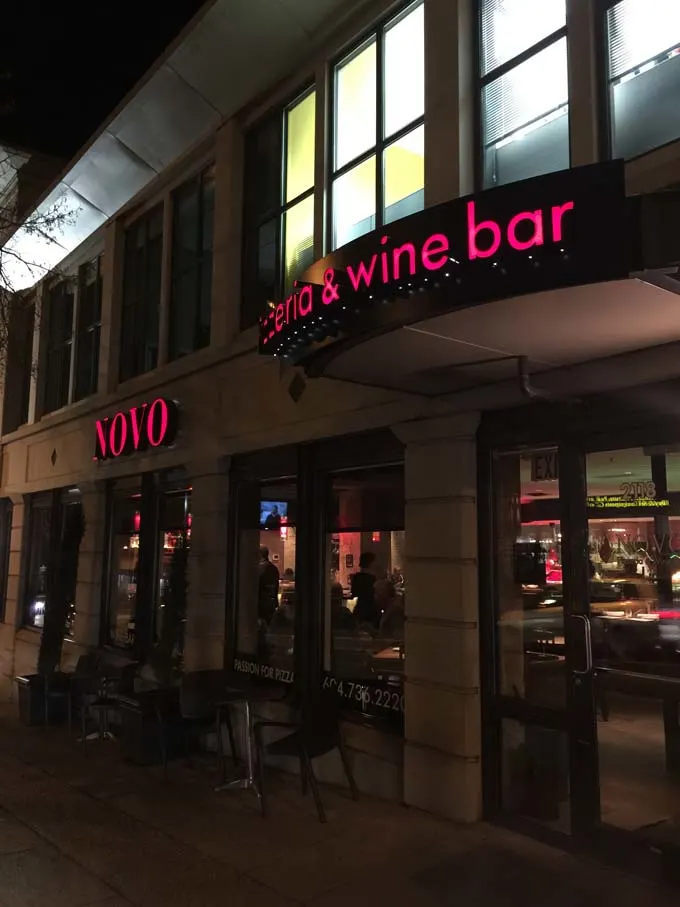 I went to Novo Pizzeria and Wine Bar for one purpose only – to try out their pizza! Novo is known for their passion for pizza and it was about time for me to find out how good their pizzas are. Novo is located right next to the Fifth Avenue Cinemas so it is a popular food spot for movie goers. The restaurant has a cozy atmosphere with dim lighting and is also very spacious. I made a reservation via OpenTable and collected 100 dining points. We also went to Novo at the start of the dinner service at 5 pm so it was not very busy. We sat at an elevated table for 2 near the window, but there are tables and booths as well.
This restaurant also has a wood-fired pizza oven that will cook the pizza for around a minute at 900 degrees! As I approached the pizza oven, I found a happy pizza chef making pizzas…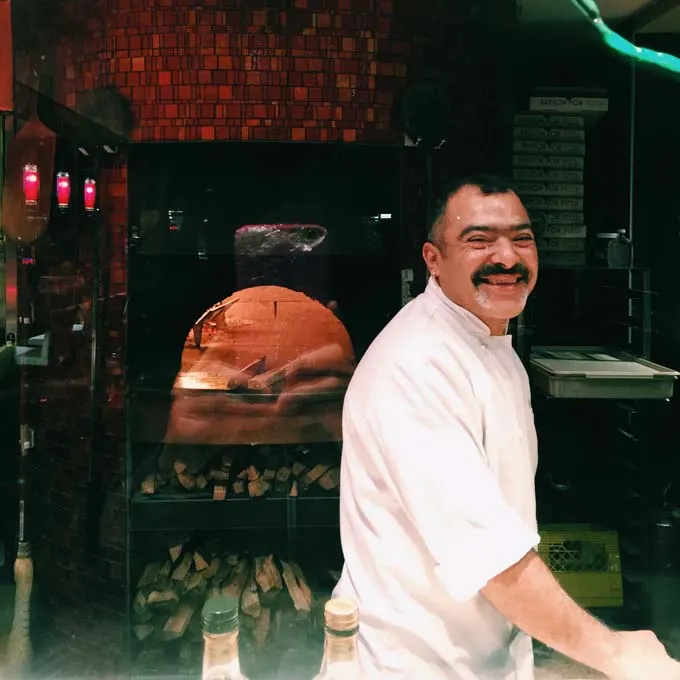 I asked the server about the size of the pizzas and he noted that each pizza would feed about one person. Most of Novo's pizzas cost around $17-$18 each.
We tried the prosciutto and arugula pizza (prosciutto, arugula, reggiano, fior di latte), which was delicious! The prosciutto and arugula were very fresh.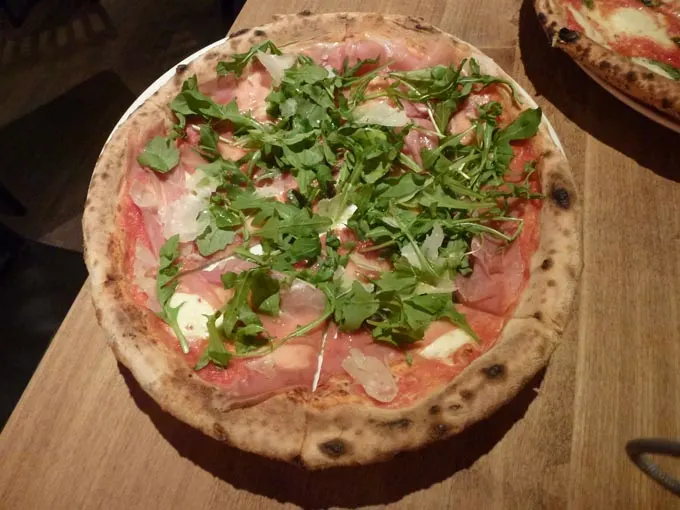 We also ordered the Margherita (fior di latte, San Marzano tomatoes, basil), which was also tasty.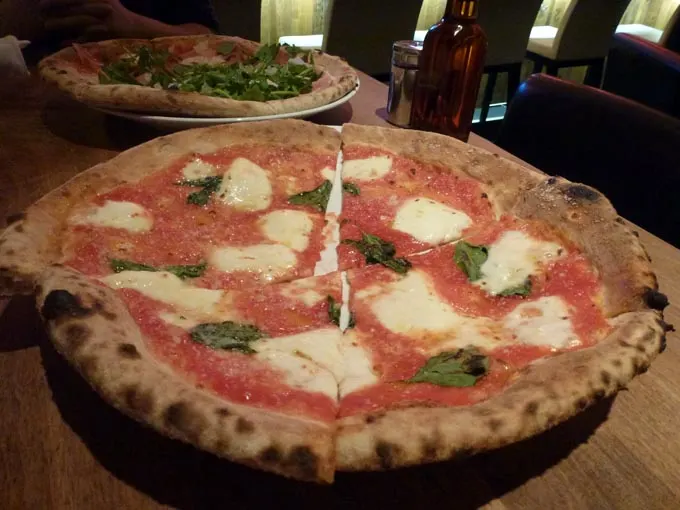 Both pizzas were very good, with a nice thin crispy thin crust. We ordered only two pizzas, but I feel we had just a bit more room to order an extra item like antipasti, salad or another pizza. The service was good, and we were in and out of the restaurant within an hour. I would love to go back to Novo for the prosciutto and arugula pizza again!