Hot Chocolate Festival 2019 is now on and the chocolate lover in me has started to embark on my journey of trying this year's participating drinks. First on my list was East Van Roasters who I love to support because of their important work in help marginalized women in the Downtown Eastside.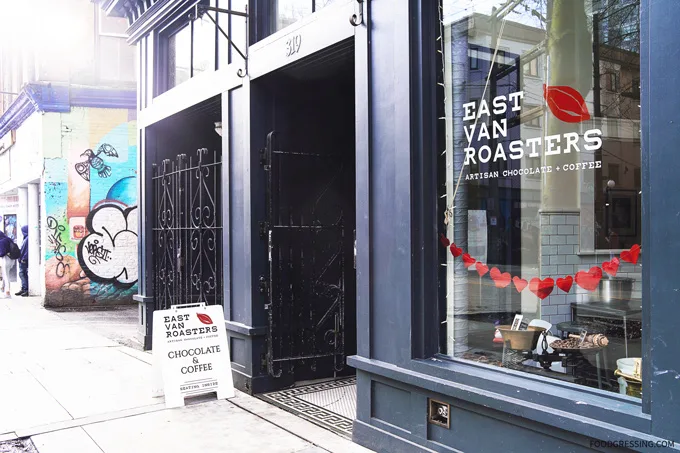 Each year, partial proceeds of the Hot Chocolate Festival go to a few charitable organizations all of which seek to improve the lives of women and families in Vancouver.
One of the organizations is the Downtown Eastside Women's Job Training Program of the PHS Community Services Society as run by East Van Roasters. East Van Roasters was designed to provide training and employment to the women residents of the Rainier Hotel. Until they lost their funding in 2013, the Rainer operated a small but radical new approach to treating addiction for marginalized women in Vancouver's Downtown Eastside.
East Van Roasters continues to employ women from the Rainier and helps them get back into the workforce, gain confidence, build their skill sets, and foster a positive environment for them to work.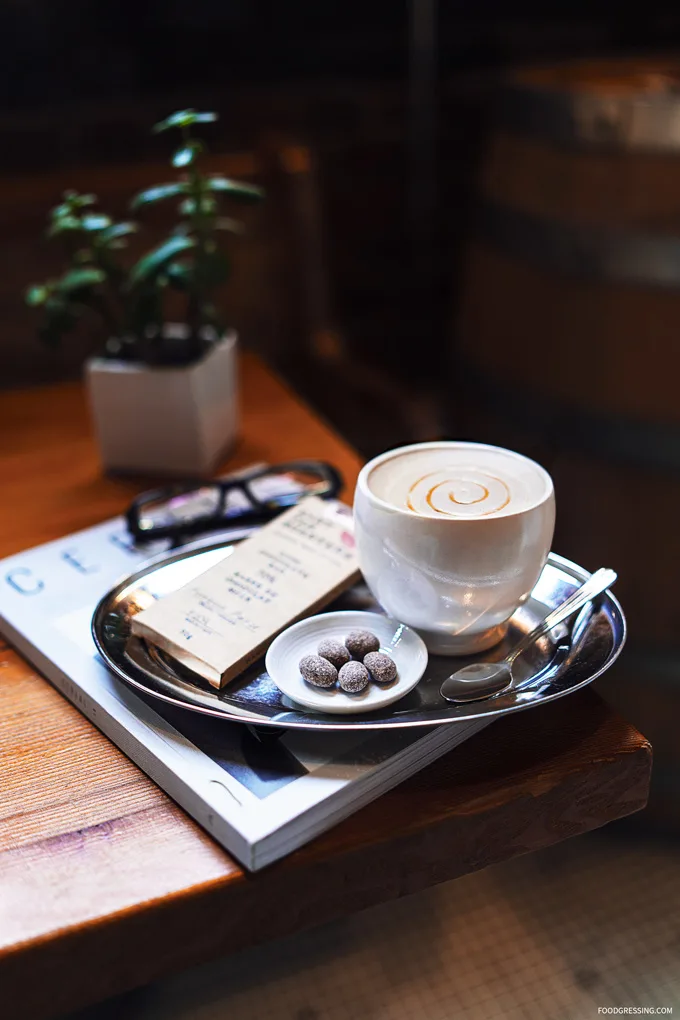 For the first half of the Hot Chocolate Festival, East Van Roasters is offering the "Umami Experience." Priced at $7.50, the hot chocolate features a Tamari caramel drinking chocolate made with 70% dark single-origin chocolate. It is paired with Wasabi Chocolate Almonds.
I definitely thought the drink encompassed umami, with the saltiness being quite prominent. The sweetness balanced it out along with some bitterness. The sourness evaded me a bit. The caramel flavours also really came through.
Overall, I really appreciated that it was an elevated hot chocolate that wasn't your standard rich and milky type. I would recommend this hot chocolate if you enjoy some more savoury flavours. My rating would be a 8.5/10.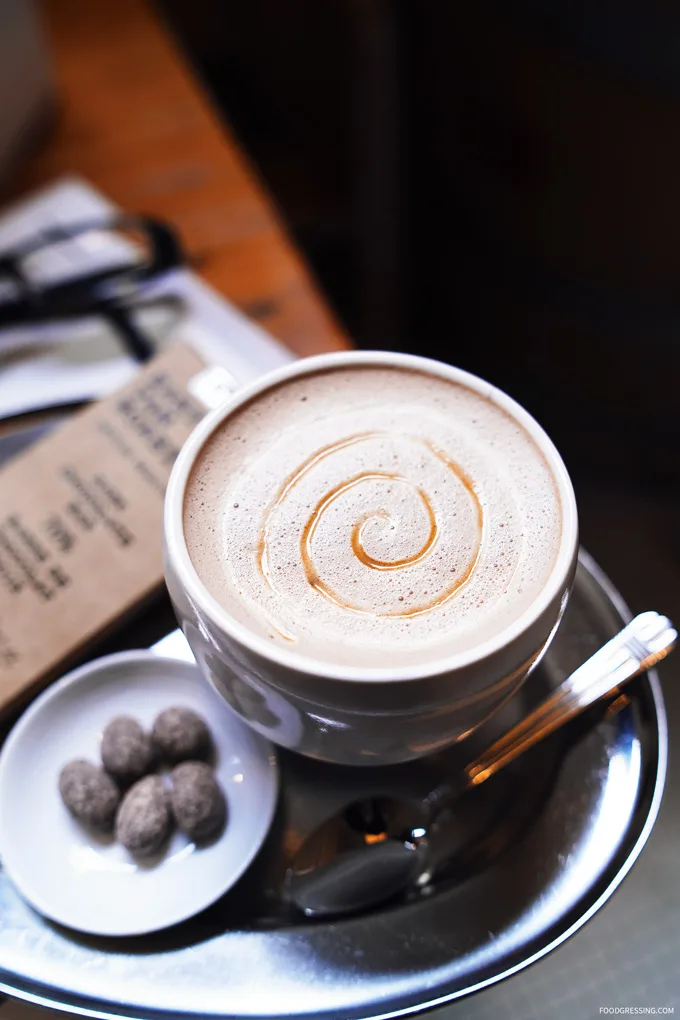 The wasbai almonds were a nice touch. They weren't really all that spicy (just a light tickle) and would be fine for general palettes.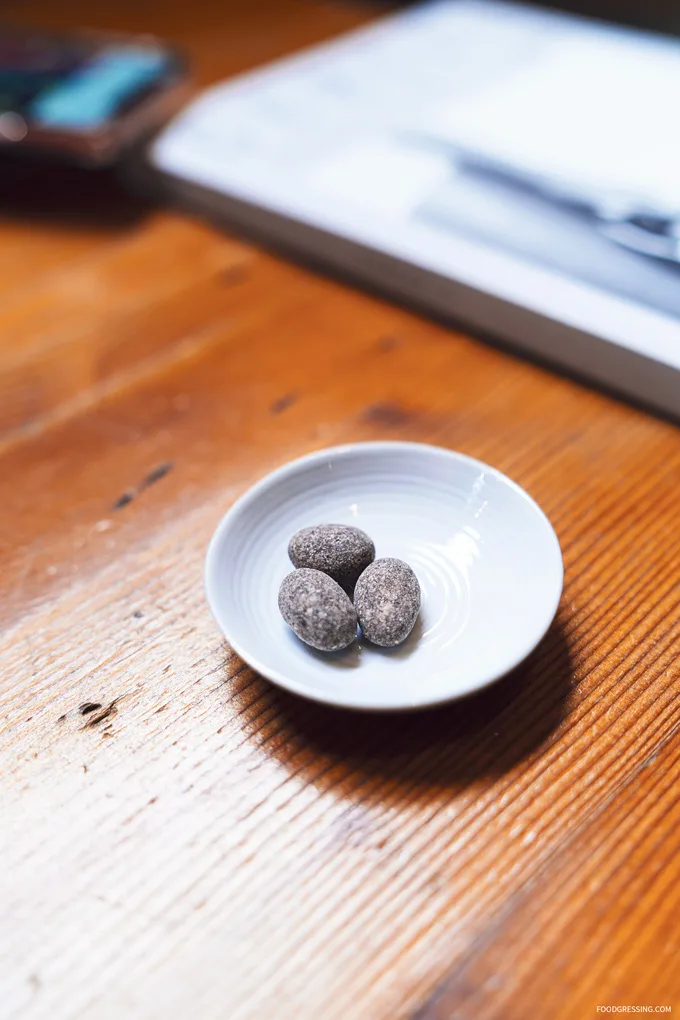 As I love artisan 70% dark chocolate, I also picked up one of their award-winning dark chocolate bars. This was the Pangoa, Peru 70% which won silver in the category of Micro-batch – Plain/origin dark chocolate bars at the International Chocolate Awards.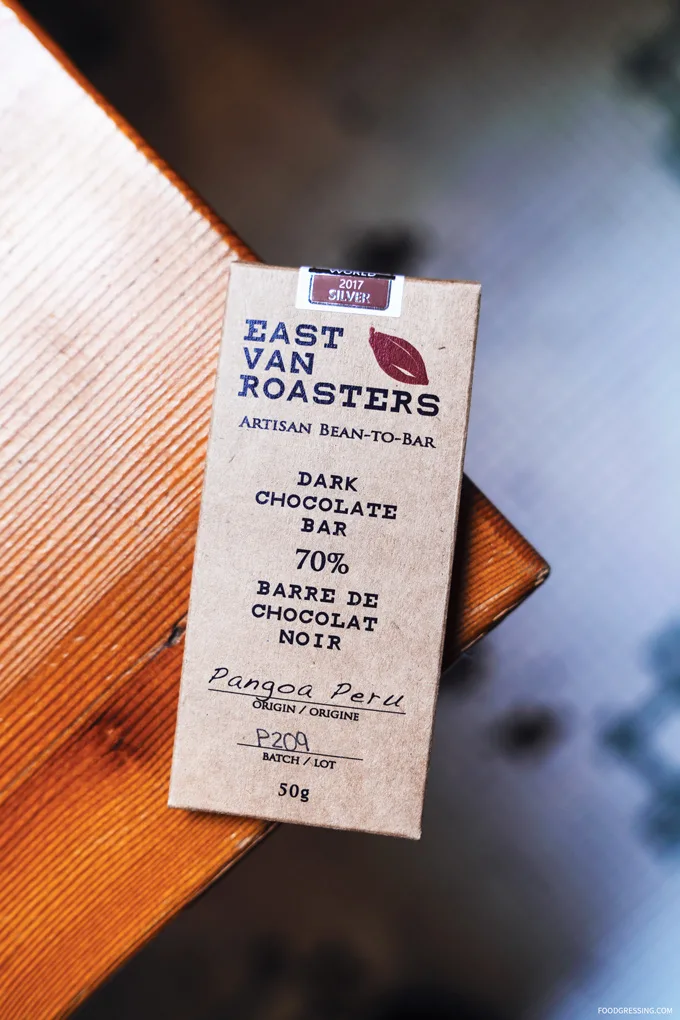 The tasting notes are aged red wine, tobacco and tropical fruits. This bar was really up my alley (mostly because I love fruity flavours) and I would recommend it.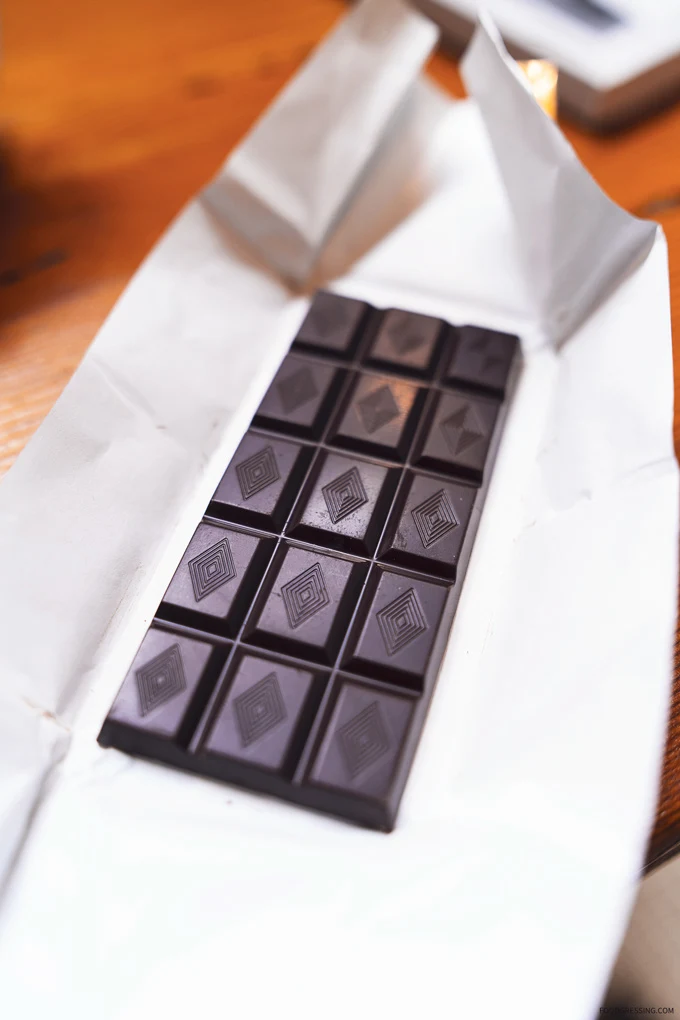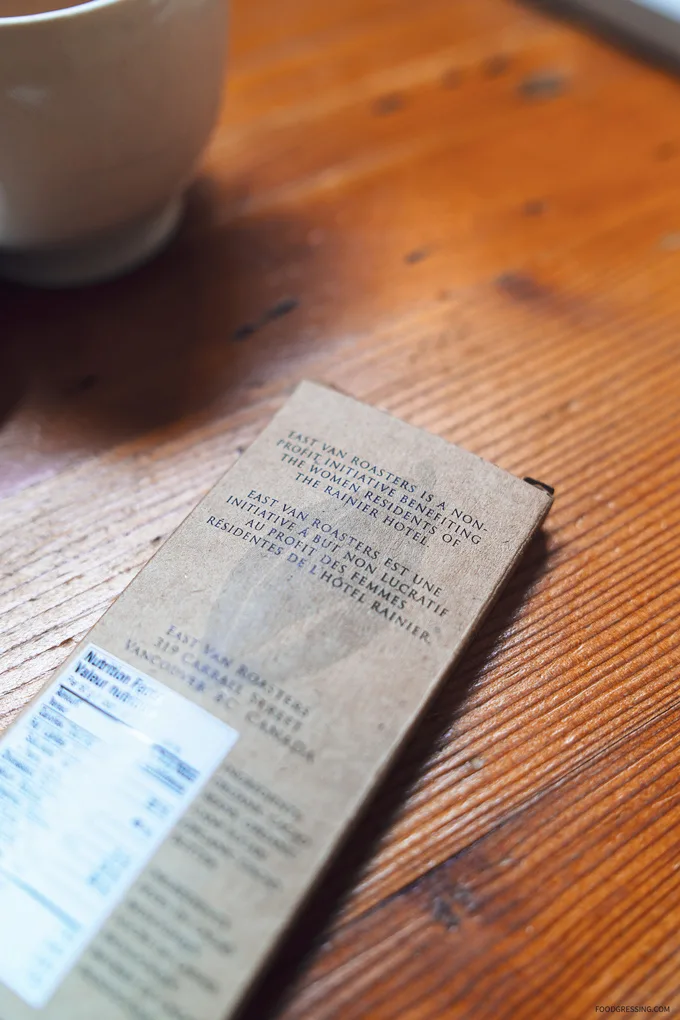 For the second half of the Hot Chocolate Festival, East Van Roasters will be offering a vegan hot chocolate called "Yu-Zu..What?" The description certainly has got me interested: sweet-tart, citrus Yuzu-infused Tanzania white drinking chocolate, with coconut milk and citrus zest. It will be accompanied by a house-made Jasmine Cookie. I will return to East Van Roasters then to try it!
East Van Roasters
319 Carrall St, Vancouver, BC
www.eastvanroasters.com