The third spot I went to for this year's Hot Chocolate Festival is the very popular Trafiq Cafe and Bakery on Main Street. This year, they are offering four different hot chocolate flavours with their own set schedule. During my visit, they were offering the French-inspired "Napaolean & Josephine" and the Mexican-inspired "Diego & Freida."
Diego & Freida (Mexico)
My friend had the "Diego & Freida" which was a Tres Leches hot chocolate made with Cacao Barry 34% Zėphyr white chocolate, sweetened condensed milk, cream, and a hint of cinnamon and rose petals.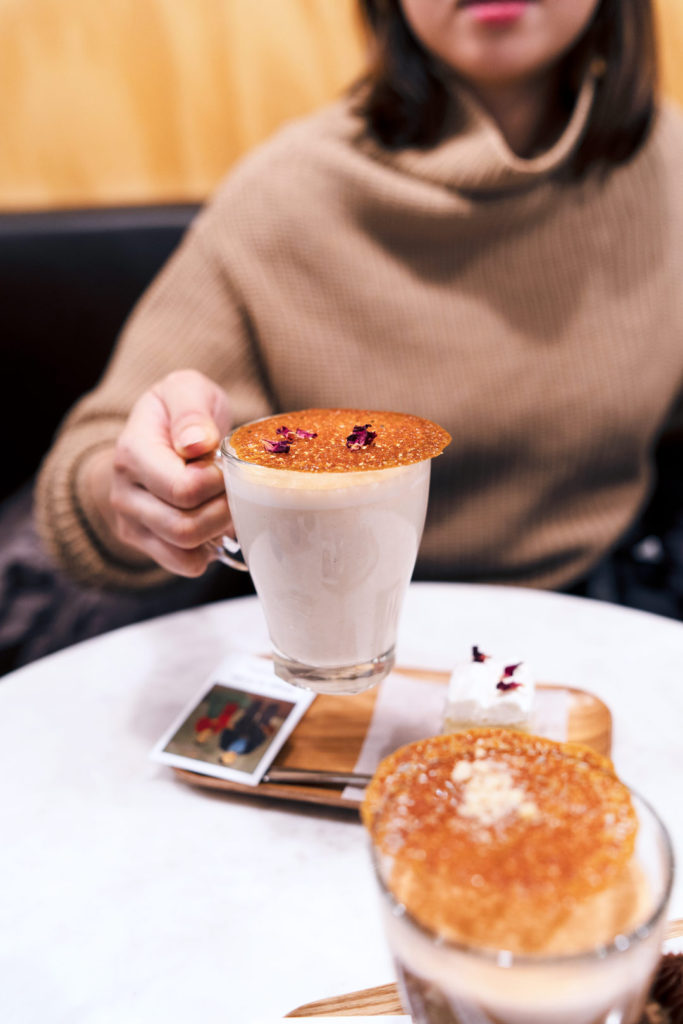 Served with Tres Leches Petit Four.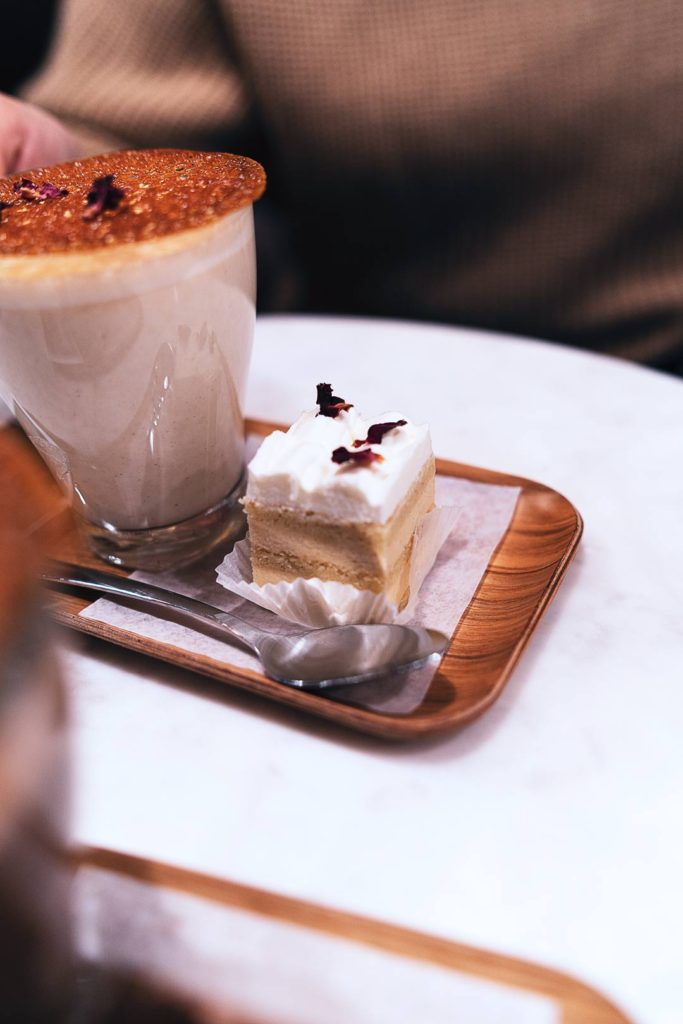 NAPOLEON & JOSEPHINE (FRANCE)

I had the had the "Napolean & Josephine" featuring praline-orange hot chocolate with hazelnut, Cacao Barry Guyaquil 64% bitter-sweet chocolate and a hint of orange blossom.
I love dark chocolate and this hot chocolate was up my alley with the 64% bitter-sweet chocolate. The flavour was chocolatey but not overly rich. Very drinkable and the hazlenut flavour was decent. I would rate the drink a 3.75/5.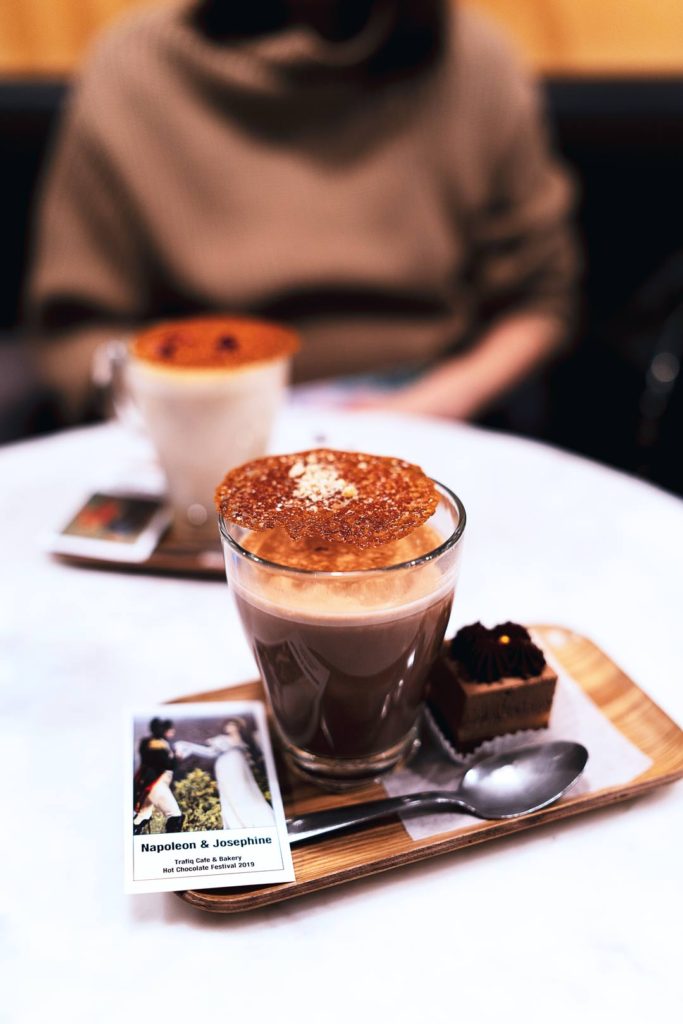 This was paired with a small piece of L'Orange Petit Four cake.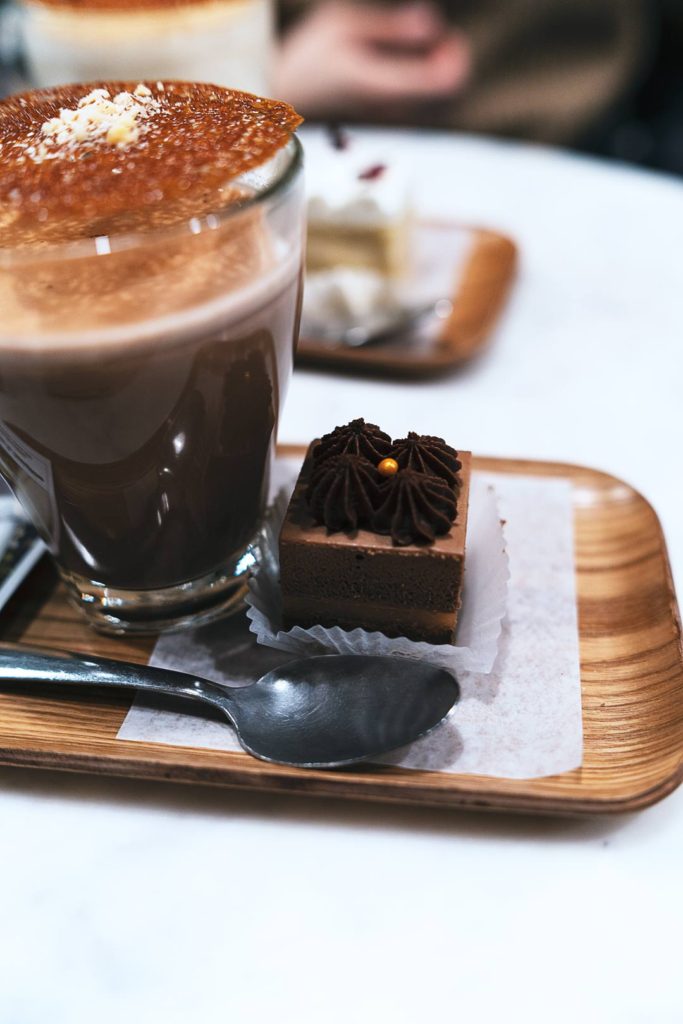 Related posts: