Did you know that Victoria is considered the cradle of the "craft beer revolution?" BC's capital city is home to Canada's first brewpub and some of British Columbia's most popular breweries.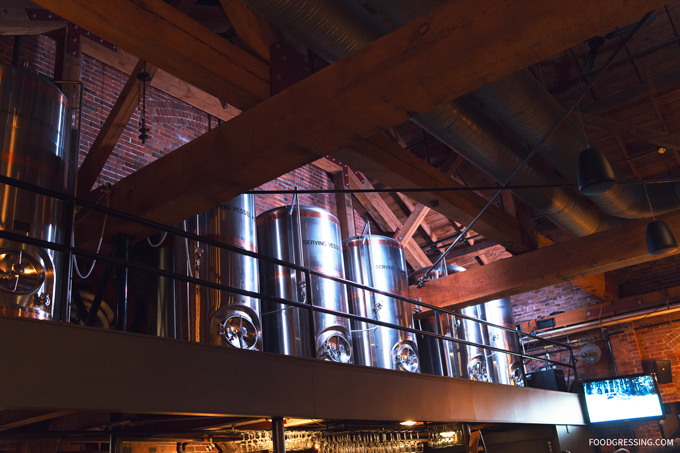 Beer has been brewed in Victoria longer than anywhere else in BC, dating back to 1858 when Victoria Brewing was founded by William Steinberger who came north from San Francisco during the Fraser Canyon Gold Rush. Steinberger quickly realized that rather than panning for gold he would brew liquid gold for thirsty prospectors.
Canada's first brewpub, Spinnakers, opened in 1984 and today there are 13 separate breweries operate in the Greater Victoria area, each with its own unique style and approach.
Victoria Ale Trail
One fun activity to do in Victoria is to embark on the Victoria Ale Trail – a self-guided tour of Victoria's breweries. Created by the BC Ale Trail, the Victoria Ale Trail includes Canoe Brewpub, Swans Brewery, Pub & Hotel, Category 12 Brewing, Victoria Caledonian Brewery & Distillery (Twa Dogs Beer), Phillips Brewing & Malting Co, Driftwood Brewery, Vancouver Island Brewing, Lighthouse Brewing Company, Spinnakers Brewpub, and Moon Under Water Brewery – Pub and Distillery.
During a media tour of Victoria last week, Joe Wiebe, one of Canada's leading beer writers and author of Craft Beer Revolution took us on a brewery crawl along BC's Ale Trail.
Canoe Brewpub,
Our first stop was Canoe Brewpub, which boasts 10 years of brewing handcrafted beers of distinction and is a recipient of a Canadian Brewing Awards Gold Medal.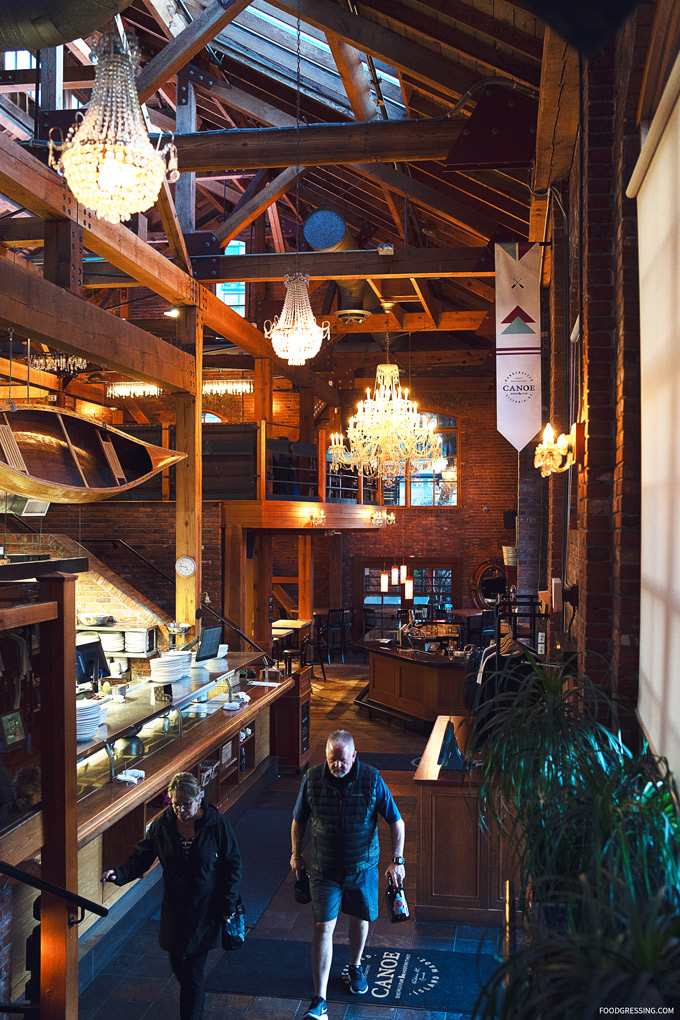 Our tasting flight included the Helles Lager, IPA, West Coast and Amber Ale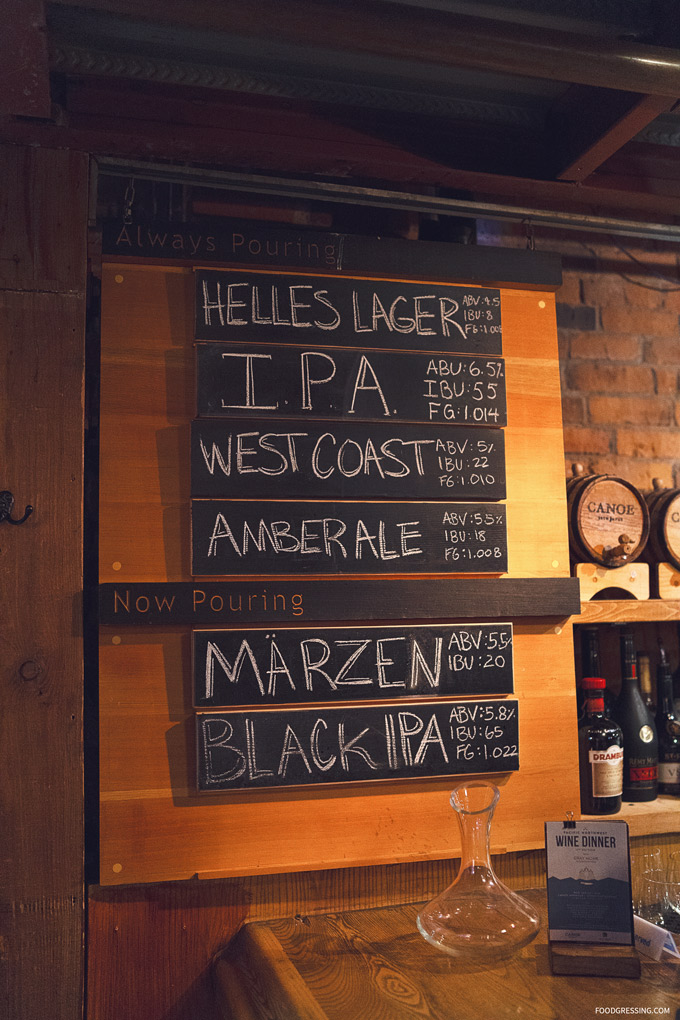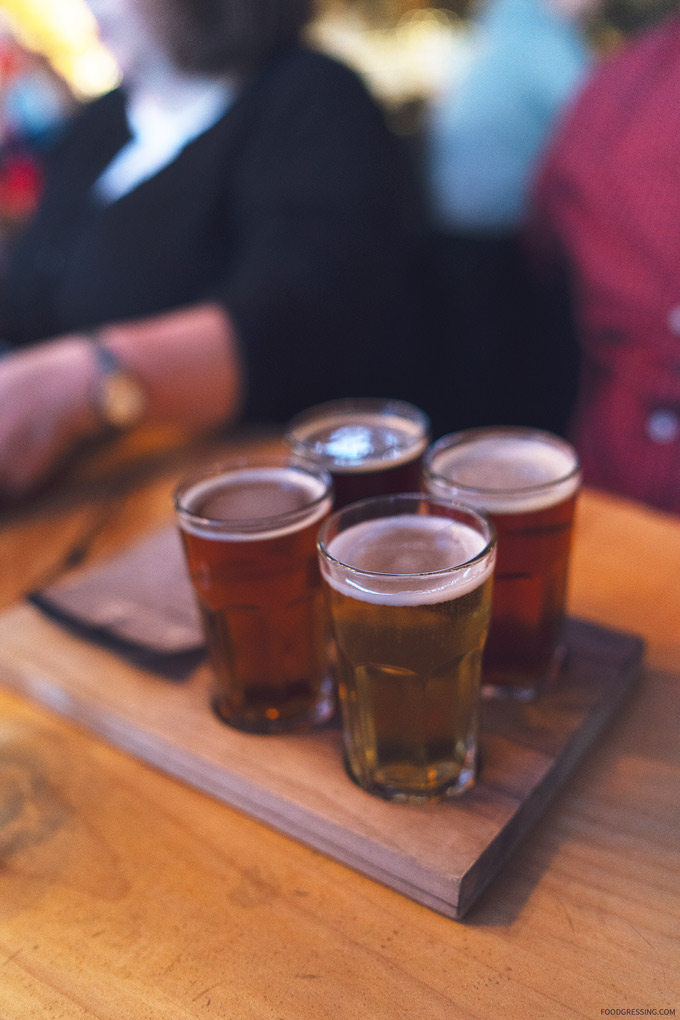 450 Swift Street, Victoria BC. www.canoebrewpub.com
Phillips Brewing & Malting Co.
Phillips has grown from humble origins to become BC's biggest and most well-known craft brewery.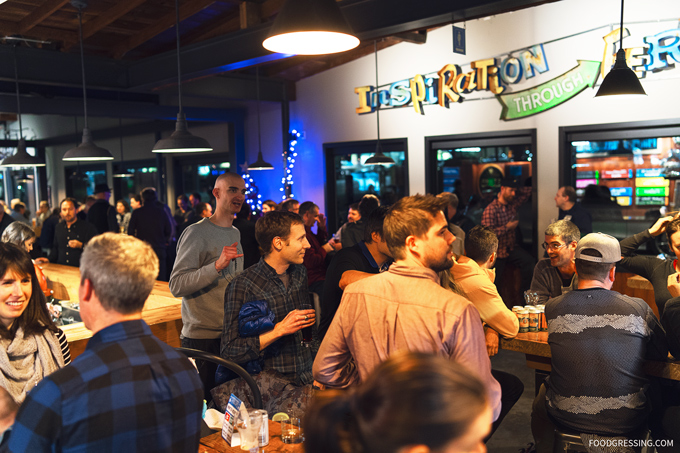 Our tasting flight included the Blue Buck, Slipstream, Black Magic and Electric Unicorn.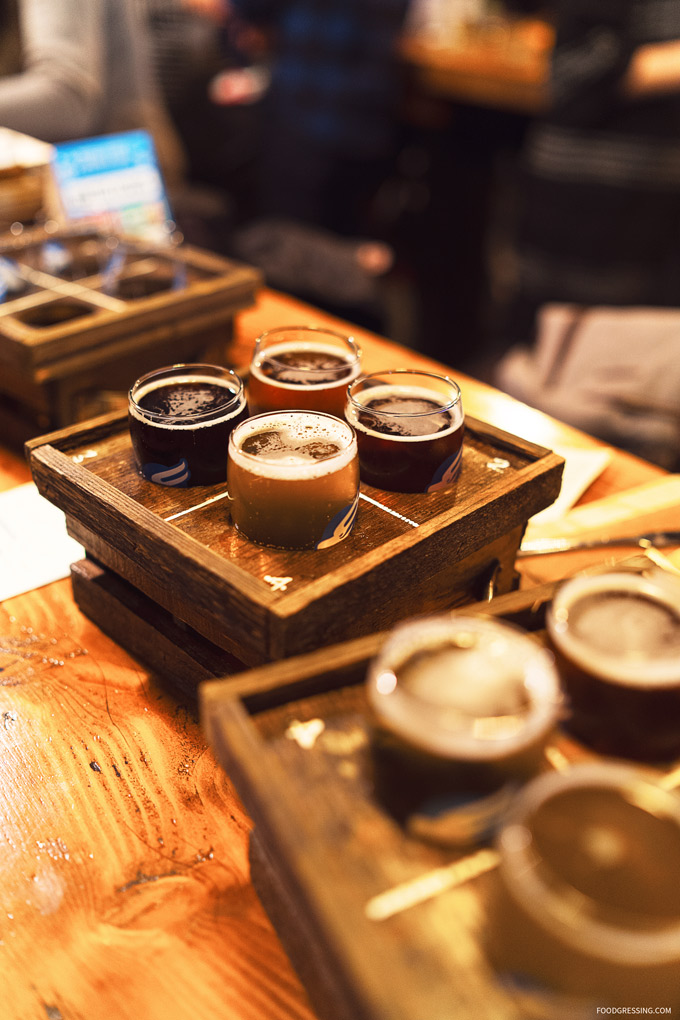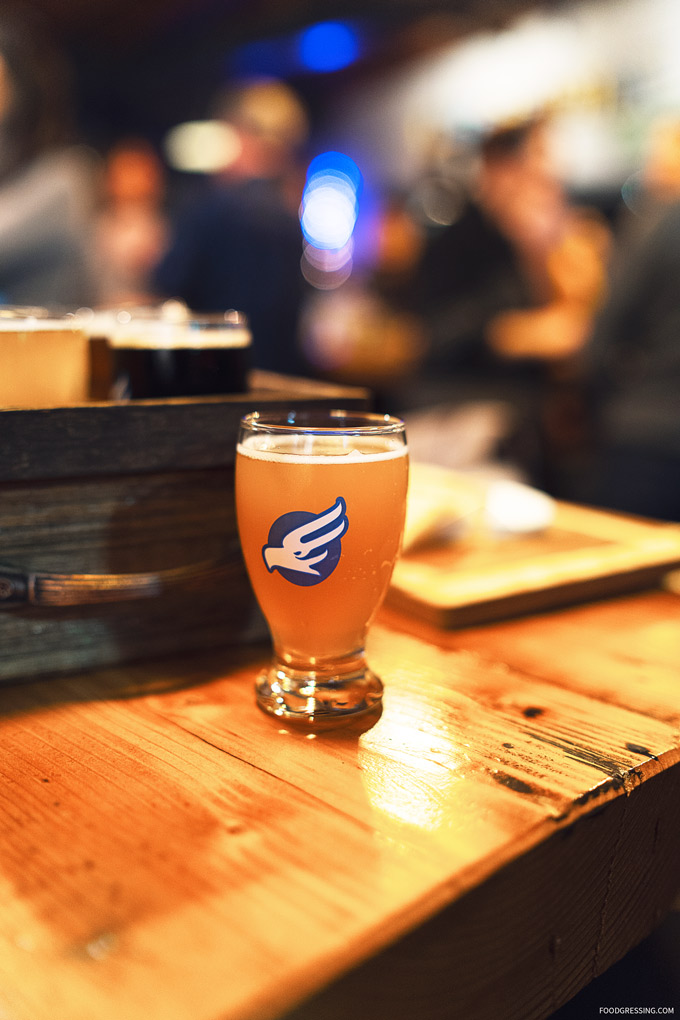 2010 Government Street, Victoria, BC. www.phillipsbeer.com
The Drake Eatery
At The Drake Eatery, Victoria's local craft beer is paired with local, organic, fresh and fabulous food served in a casual atmosphere.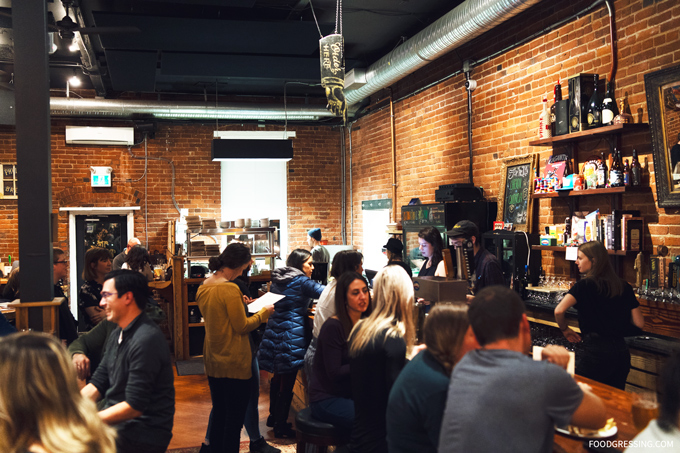 Our tasting flight included beers of different origins:
Pabo Pilsner, Boneyard (Bend, OR)
Fortunate Islands Hoppy Tropical Pale Ale, Modern Times (San Diego, CA)
Violette Golden Sour with Hibiscus and Cranberry, Ile Sauvage (Victoria, BC)
Finnegans Irish Stoout, Hoyne (Victoria, BC)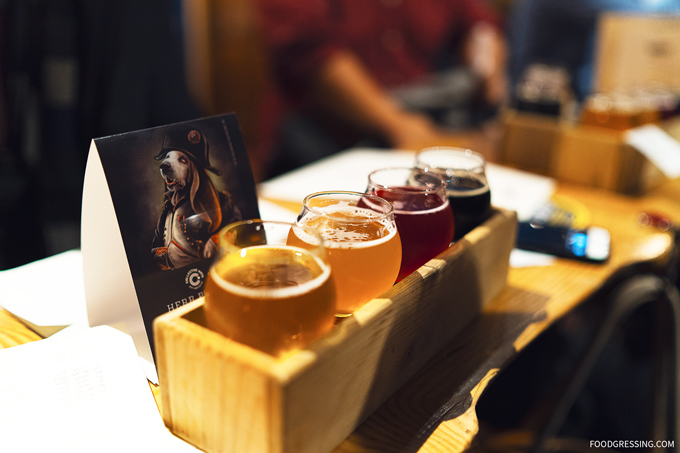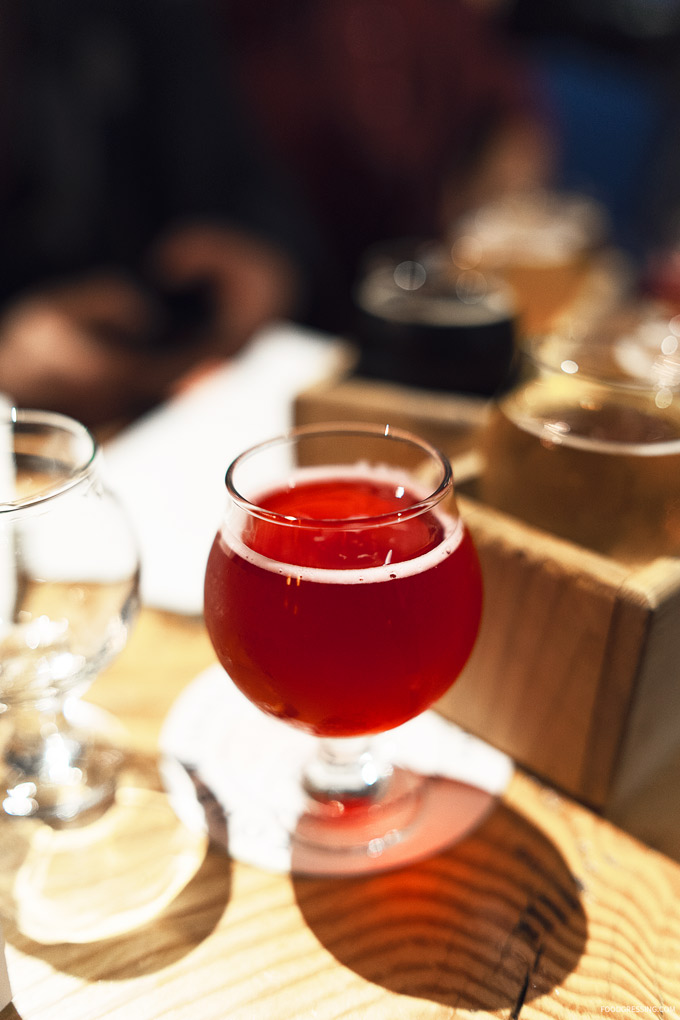 517 Pandora Ave, Phone: 250-590-9075 www.drakeeatery.com
For more information on the BC Ale Trail, visit www.bcaletrail.ca