Victoria's most anticipated annual foodie event, Dine Around and Stay in Town, returns January 25 – February 10, 2019. Over 50 local restaurants are offering set-price, three-course menus while Victoria's hotels also will join in the fun and offer accommodations at reduced prices.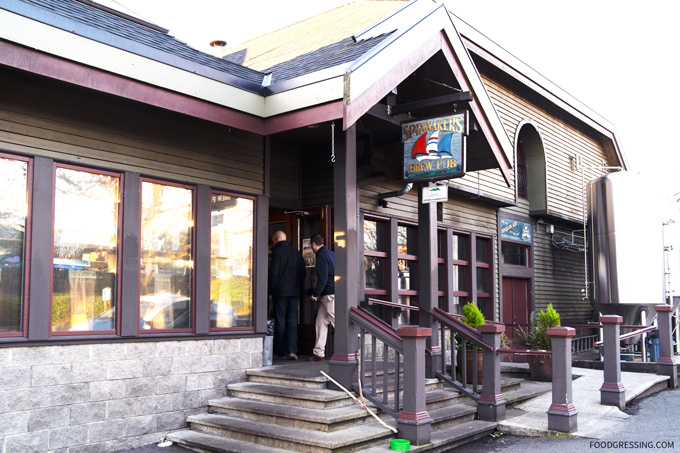 One participating establishment where you can dine at and stay in town is Spinnakers Gastro Brewpub and Guesthouses. They will be offering three different three-course menus to choose from, all featuring locally sourced ingredients and optional craft beer pairings.
They are the only restaurant to offer a breakfast Dine Around menu for $20. Also available is a $30 lunch/dinner menu and a $40 dinner menu. During this local event, they will have select rooms available for as low as $109 a night.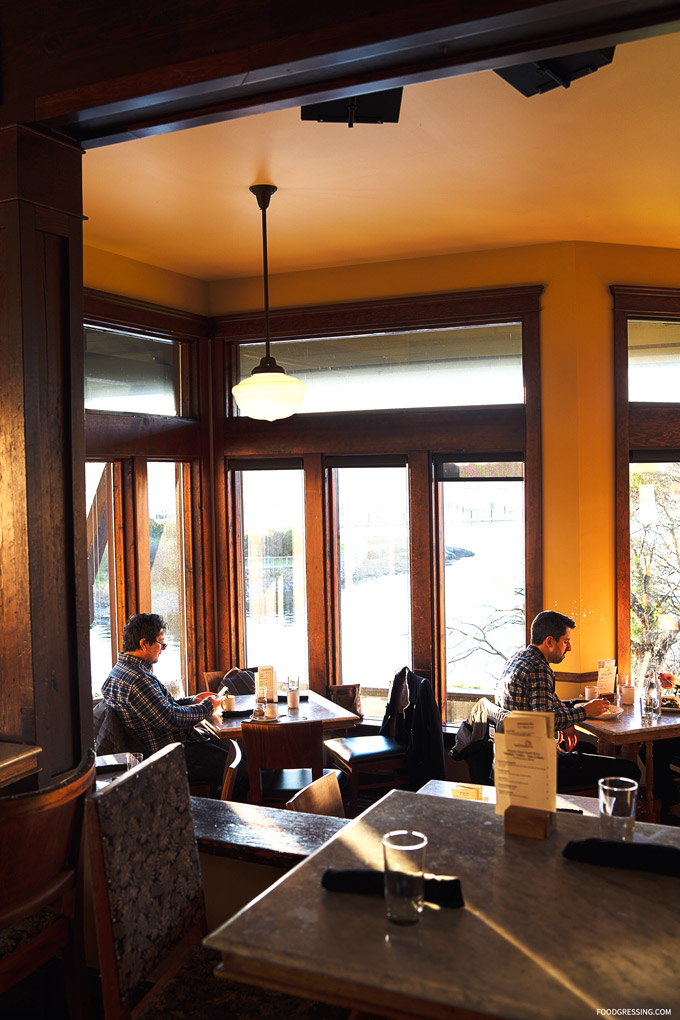 A Must-Visit for Beer Lovers
Spinnakers is a great place to visit for beer lovers as it is Canada's first brewpub when it opened in 1984. They were also an early advocate of the local food movement and have partnered with over 35 local farmers and producers who supply them with fresh, local foods all year long.
Some of their beer recipes date back 30 years, with cutting-edge styles such as sours and barrel-aged beers, daily casks and ciders made on-site. They are also a featured establishment in Victoria's Ale Trail.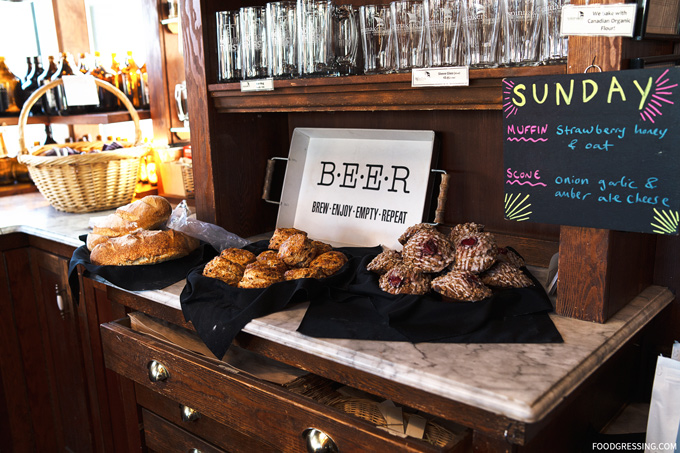 Dine Around 2019 $20 Breakfast Menu
I had the opportunity to preview their 3-course breakfast Dine Around Menu. Priced at $20, the breakfast menu is available between 8 am – 12 pm and features optional beer pairings.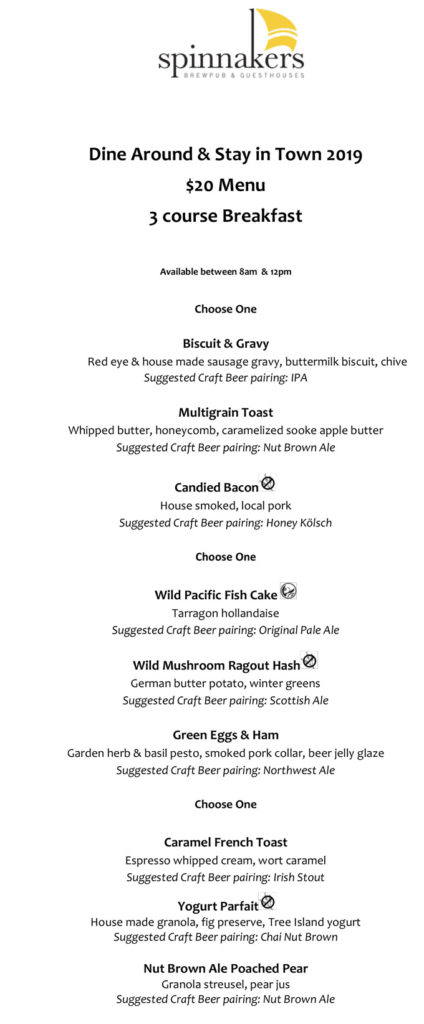 I tried one of the featured entrees: the Caramel French Toast. It's a delicious breakfast dish (that could double as a dessert) featuring an espresso whipped cream, house-made granola and a wort caramel. Wort is the sugary liquid that is extracted from the mashing process during the brewing of beer.
I loved the light and fluffy French Toast topped with a flavourful caramel and crunchy housemade granola. The recommended beer pairing is an Irish Stout.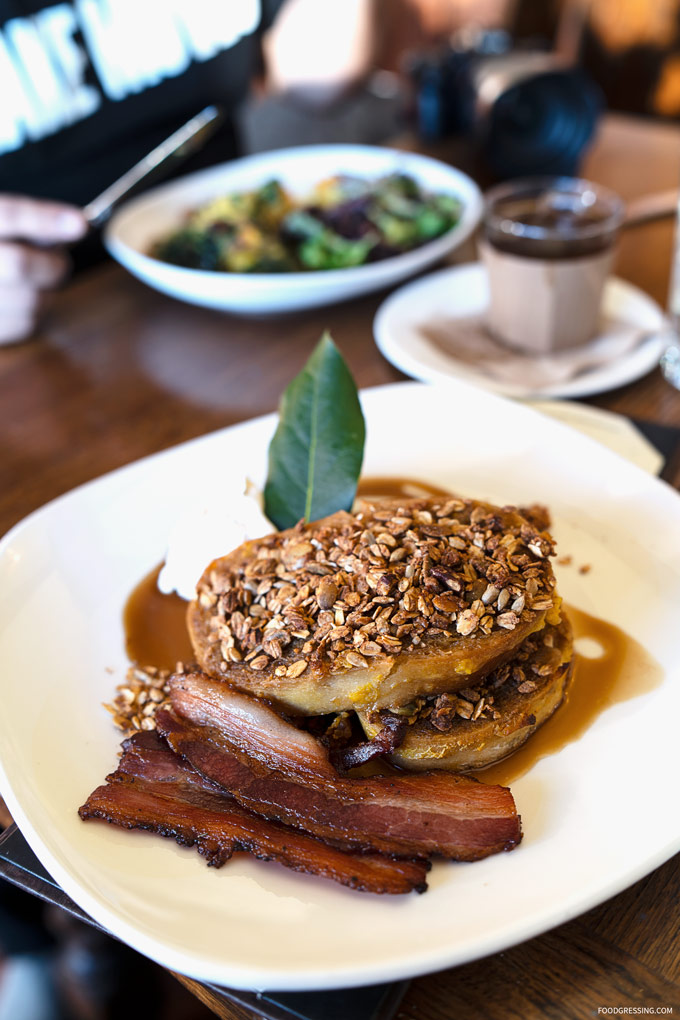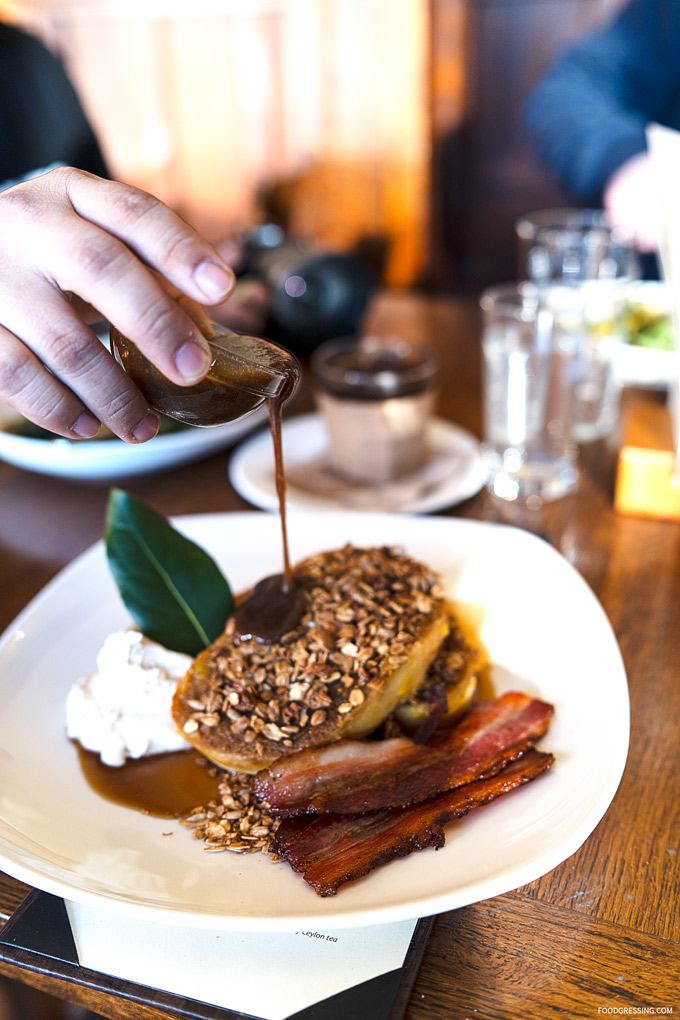 Aristan Chocolate Barks
On your way out, be sure to check out Spinnakers' selection of artisan chocolate barks, clusters and handmade truffles.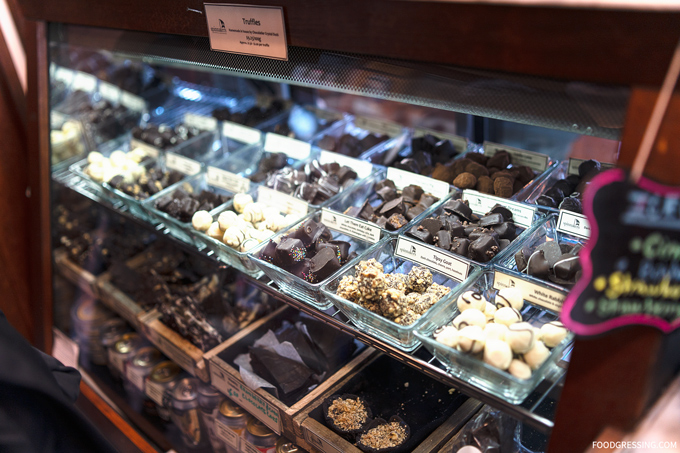 Spinnakers Gastro Brewpub & GuestHouses
308 Catherine St, Victoria, BC
www.spinnakers.com

Dine Around and Stay in Town 2019: www.tourismvictoria.com/eat-drink/dine-around