In today's #ThrowbackThursday post, I'm sharing my experience of having Christmas Brunch at the Pinnacle Hotel at the Pier in North Vancouver (circa 2016).  While we enjoy going for a brunch buffet on Christmas, we also didn't want to spend "too" much.  At $55 per person, the price was quite reasonable compared to other higher end Vancouver hotels where it would be closer to $100 per person.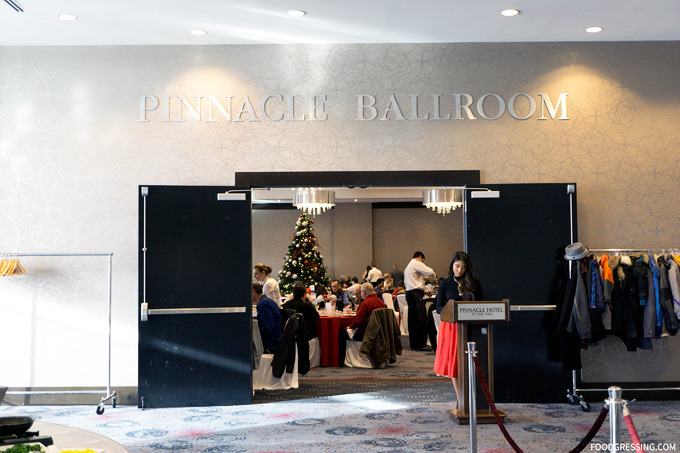 Note:  None of the food and drinks in this review were complimentary.  This review is done anonymously.
Purchase Tickets
The way to reserve your seat for the Christmas brunch was to buy tickets ahead of time online.  The brunch did end up selling out so going in on the day of would not have worked.
Pinnacle Ballroom
The brunch took place at the Pinnacle Ballroom inside the hotel.  I was impressed with the beautiful and elegant Christmas decorations.  The main focal point of the room was a tall, nicely decorated Christmas tree.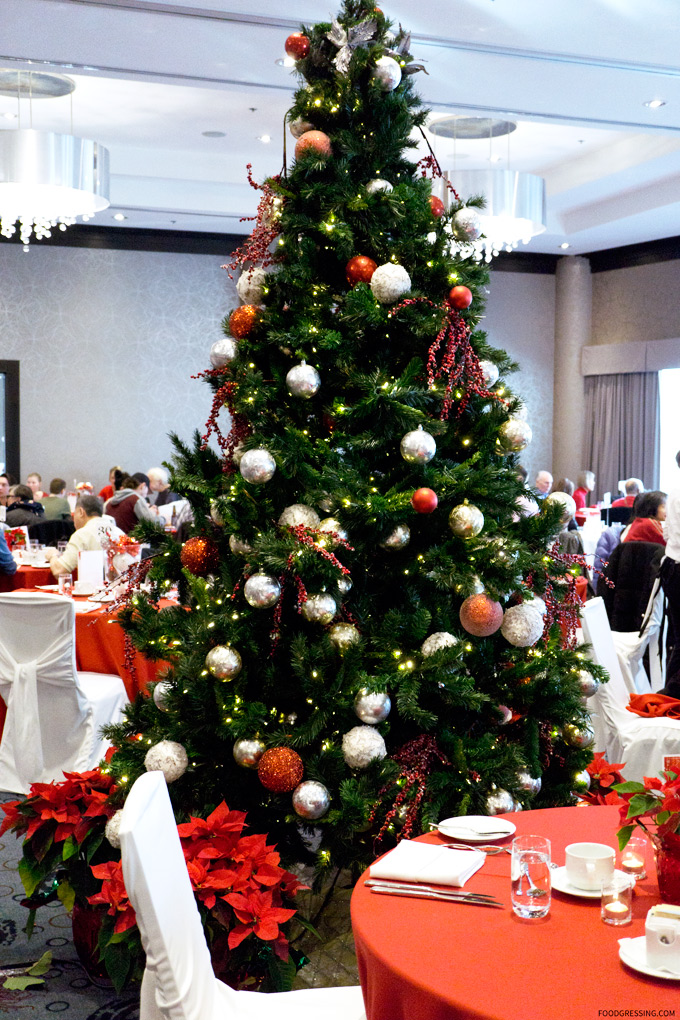 The seating was arranged in a banquet style and you get your own private table based on how many tickets you bought.  The round, banquet tables were fitted with red tablecloths and the chairs had chair covers.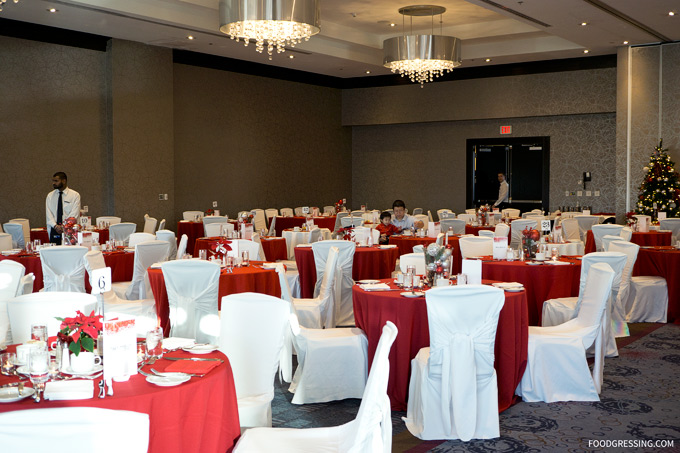 Brunch Menu
Various stations were set up just outside the ballroom and the selection of food was very good.
Main Buffet
fresh baked danishes, croissants, banana breads and rolls
mixed gourmet greens with assorted dressings
classic caesar salad with homemade croutons
spinach frisee and wild mushroom with truffle vinaigrette
Asian noodle salad, chow mein, Julienne peppers, baby spinach
house smoked salmon platter with tiger prawns and fresh horseradish cocktail sauce
assorted nigiri, maki, and sashimi sushi
Chef's omelet action station including spinach, wild mushrooms, bell peppers, onion, ham, baby shrimp, aged cheddar and goat feta
farm fresh omega 3 scrambled eggs
roasted fingerling potato lyonnaise
blueberry pancakes with chantilly cream
double smoked bacon and British banger sausages
chef carved 24 hour slow cooked AAA Alberta prime rib with red wine demi-glace
roast turkey with Chef's signature gravy and orange cranberry sauce
roasted and steamed winter vegetable
leek and emental scallop potatoes
Pepsi glazed festive ham with sauteed onion rice pilaf
pan seared Alaskan black cod with citrus buerre black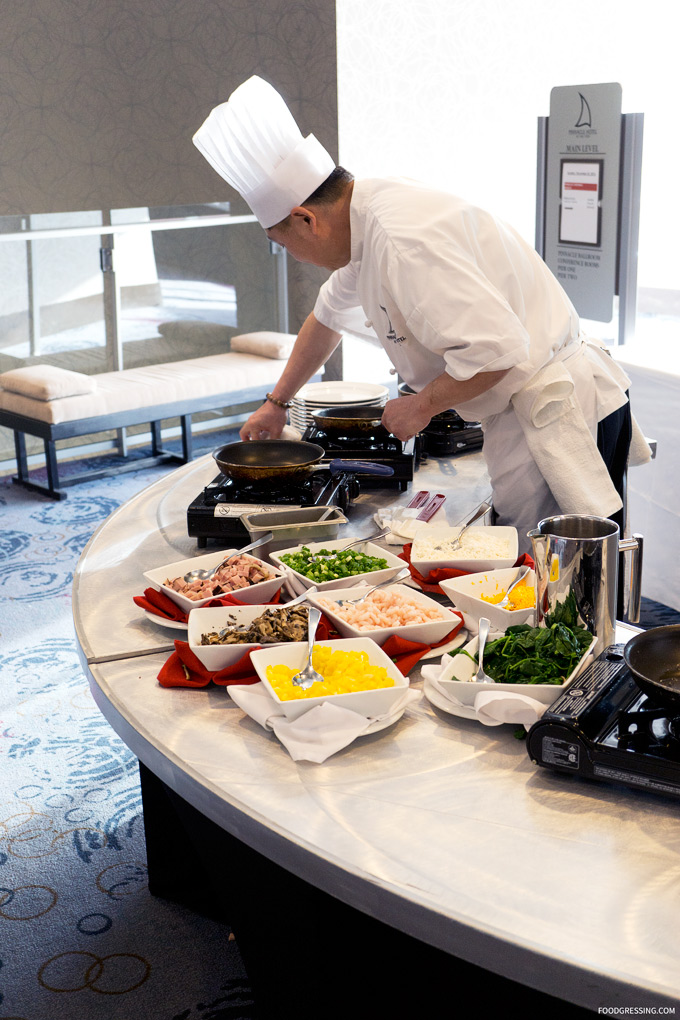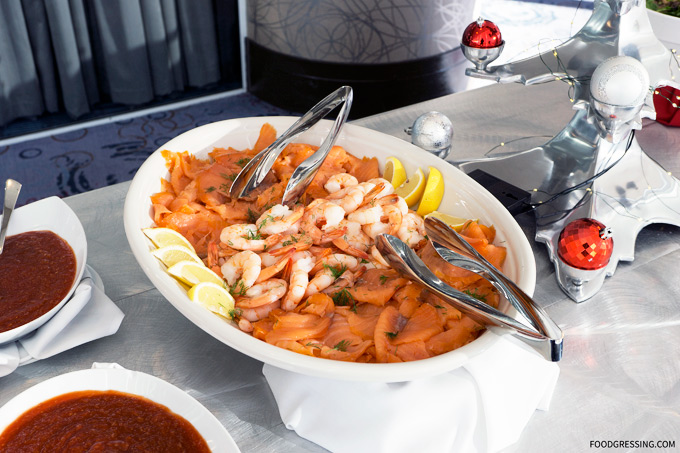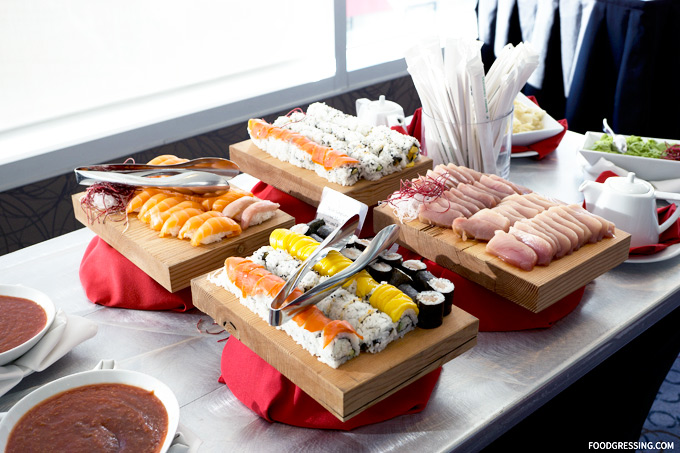 Dessert
Belgian chocolate fondue with fresh fruit and coffee cakes
plum pudding with vanilla rum sauce, dark and white chocolate yule logs, egg nog cheese
cake, gingerbread men, assorted French pastries, petit fours, chocolate decadence cake
chocolate orange mousse, winterberry mousse, fruit and almond flan, fresh baked Okanagan apple pie and pecan pie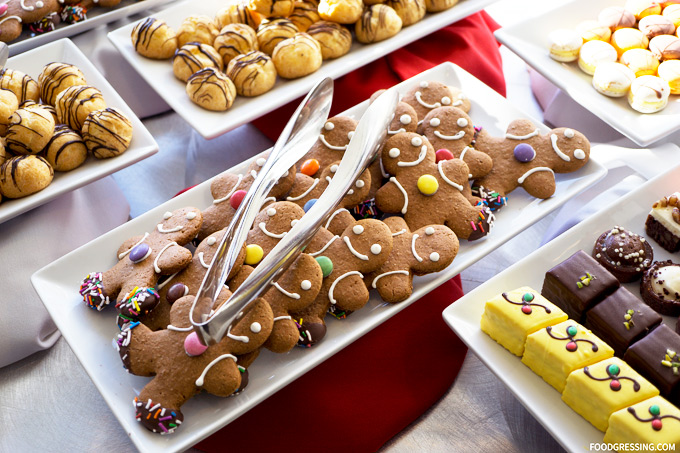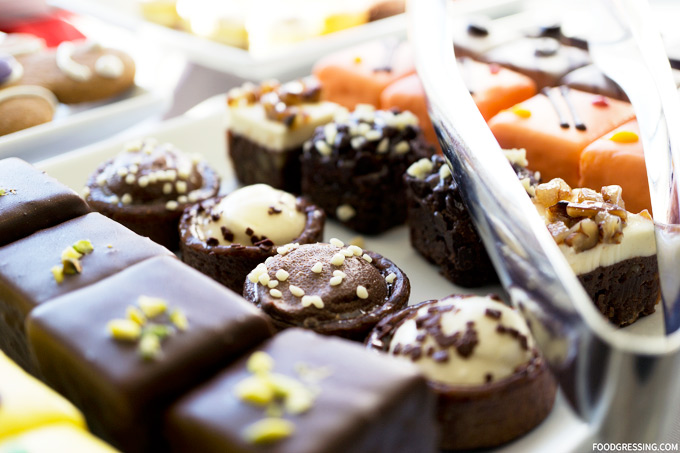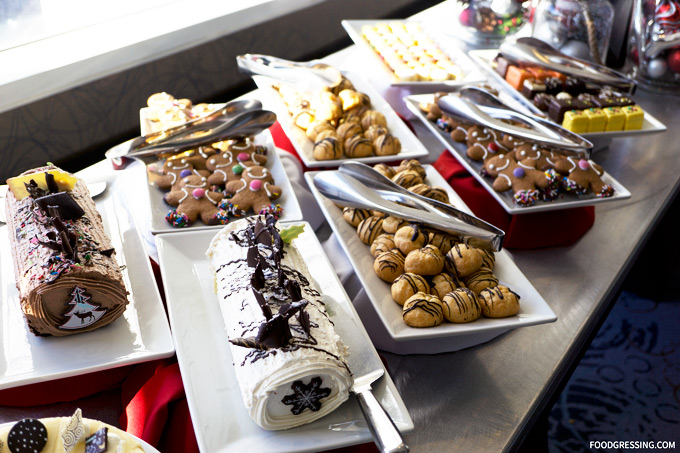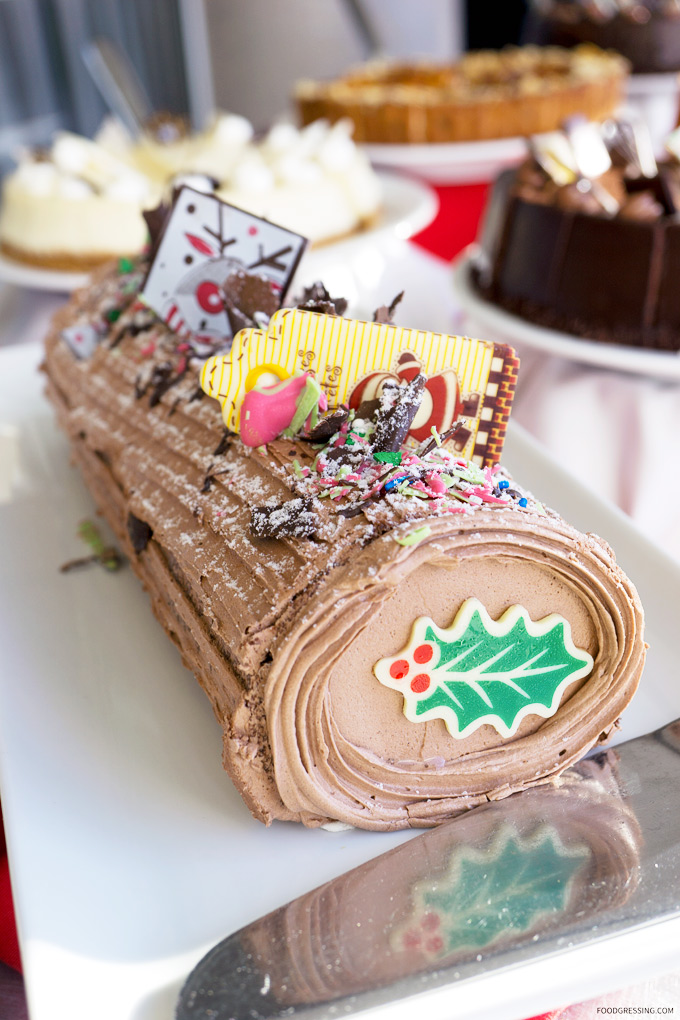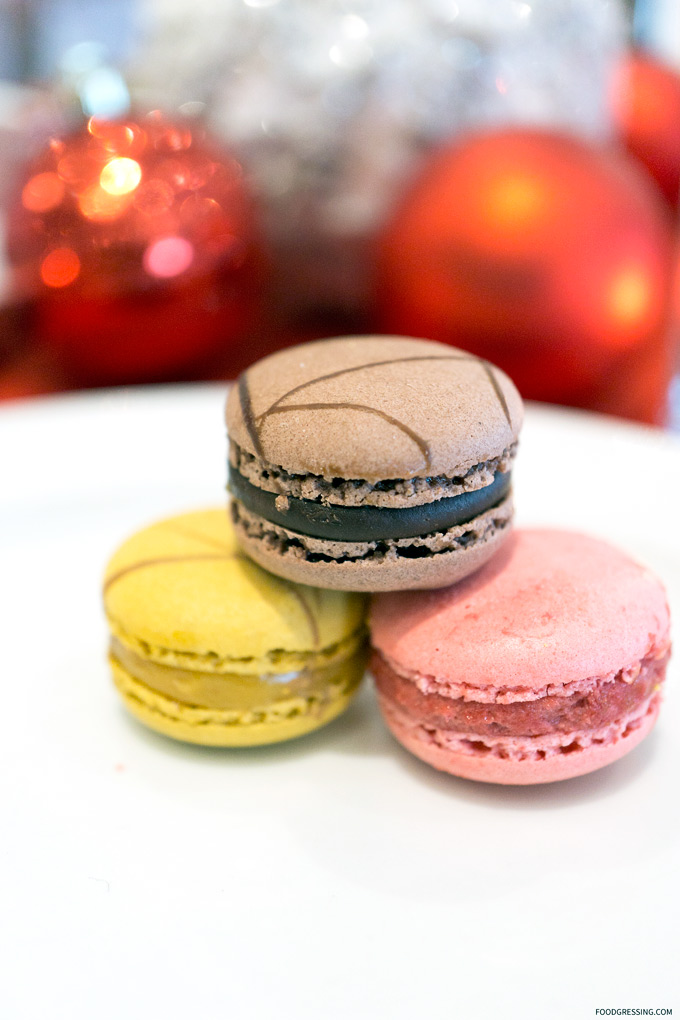 Children's Buffet
house-made pepperoni and cheese pizzas
panko breaded tender chicken and French Fries with ketchup and plum sauce
chocolate mousse Jello and candy station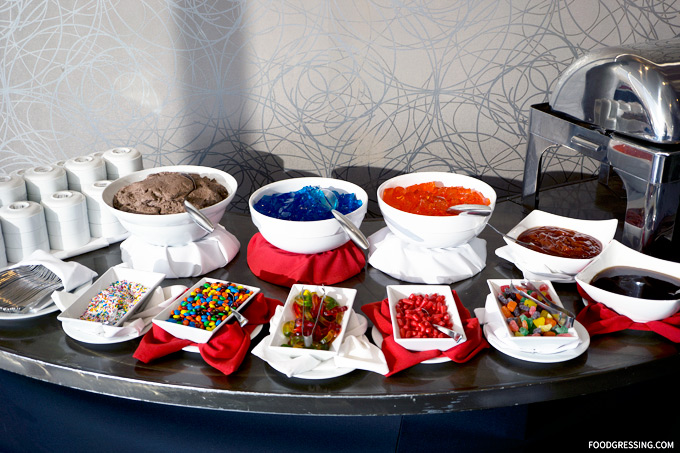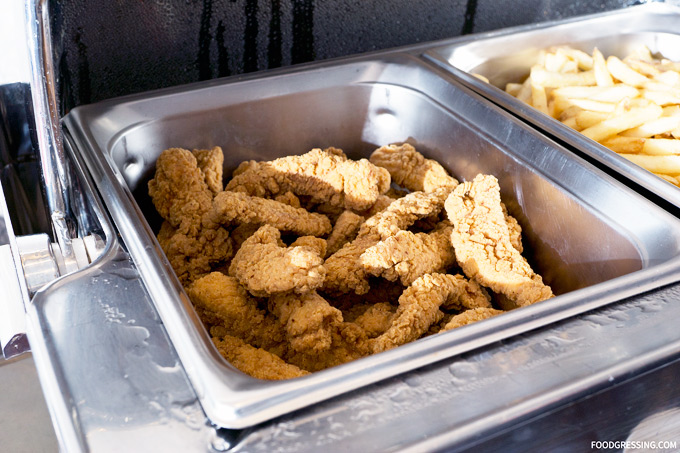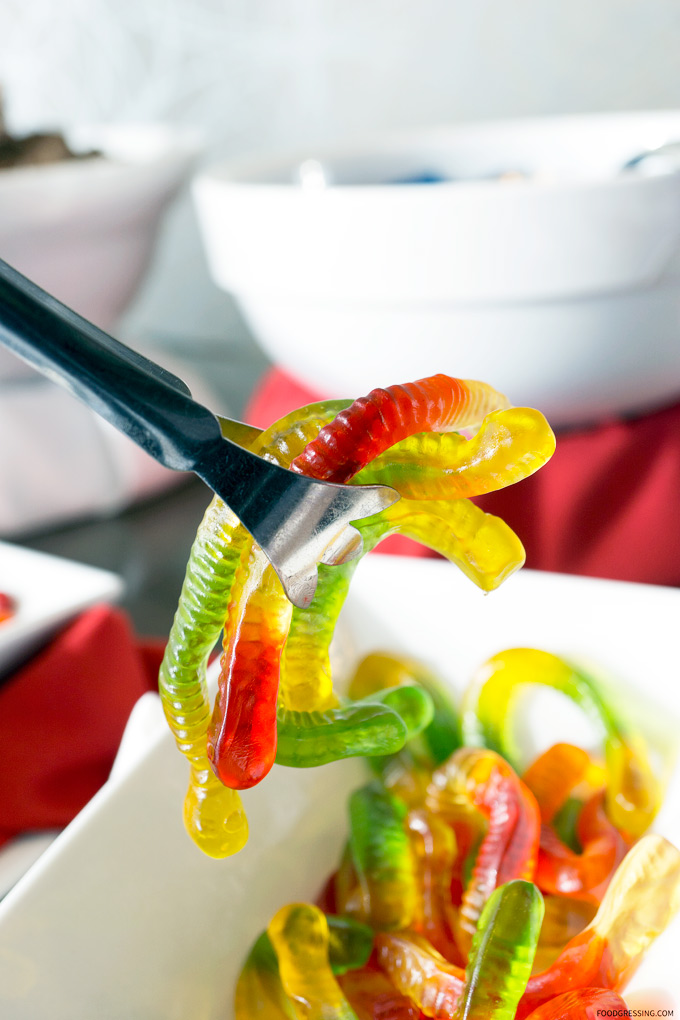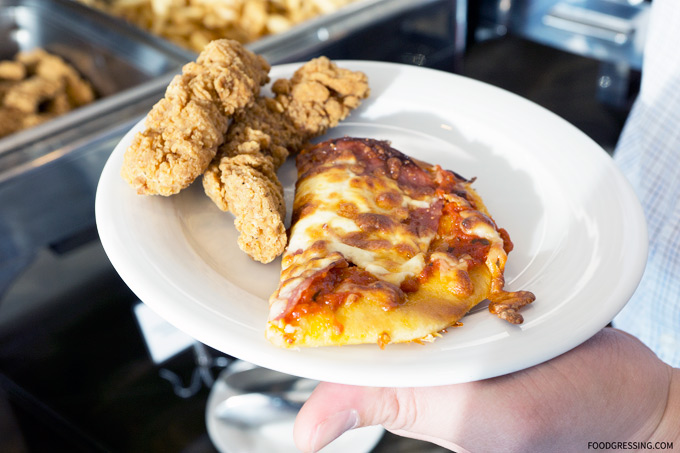 Overall Impression
In general, I thought that the Christmas brunch at the Pinnacle Hotel North Vancouver was excellent.  The food quality and variety was above average although the food was not super fancy as reflected in the pricing.  I enjoyed the warm and inviting atmosphere and thought the service was excellent.  Staff were very professional, well-organized and friendly.  I would be interested in attending a holiday brunch at the Pinnacle Hotel in the future and would recommend them to others.  Rating: 5/5
Pinnacle Hotel at the Pier
Address: 138 Victory Ship Way, North Vancouver, BC
Website: ‎www.pinnaclepierhotel.com/