OEB Breakfast Co. is excited to announce that its 4th location in the Greater Vancouver Area has opened just off West Vancouver's, Ambleside Park, on June 20th, 2022. OEB West Vancouver is a 2,808 square-foot restaurant is situated at 1390 Marine Dr. (West Vancouver), just off the seawall.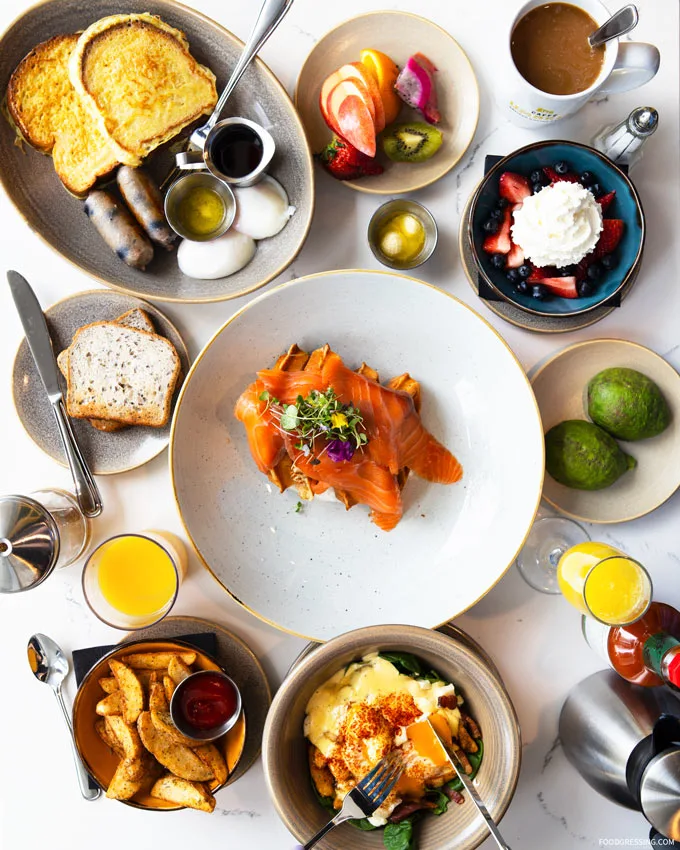 When at full capacity, the space seats 80 guests inside with an additional 16 seats on the patio.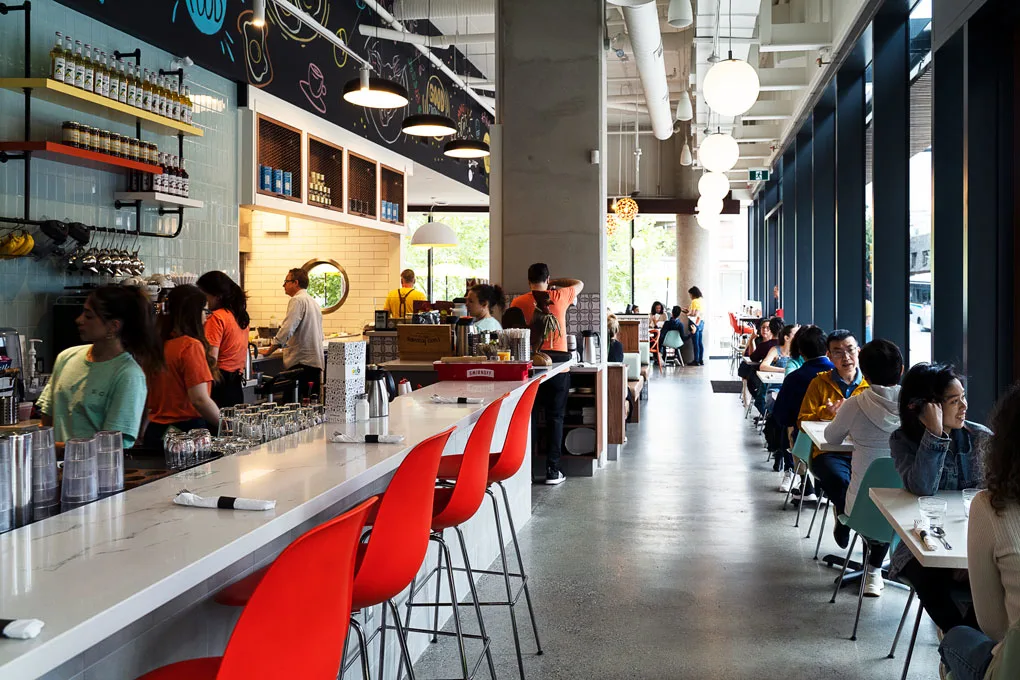 The restaurant, which was wonderfully designed by the Janks Design Group, utilizes unique OEB elements like egg-themed lighting, an open-concept kitchen, and a custom chalk mural which was created by a local artist.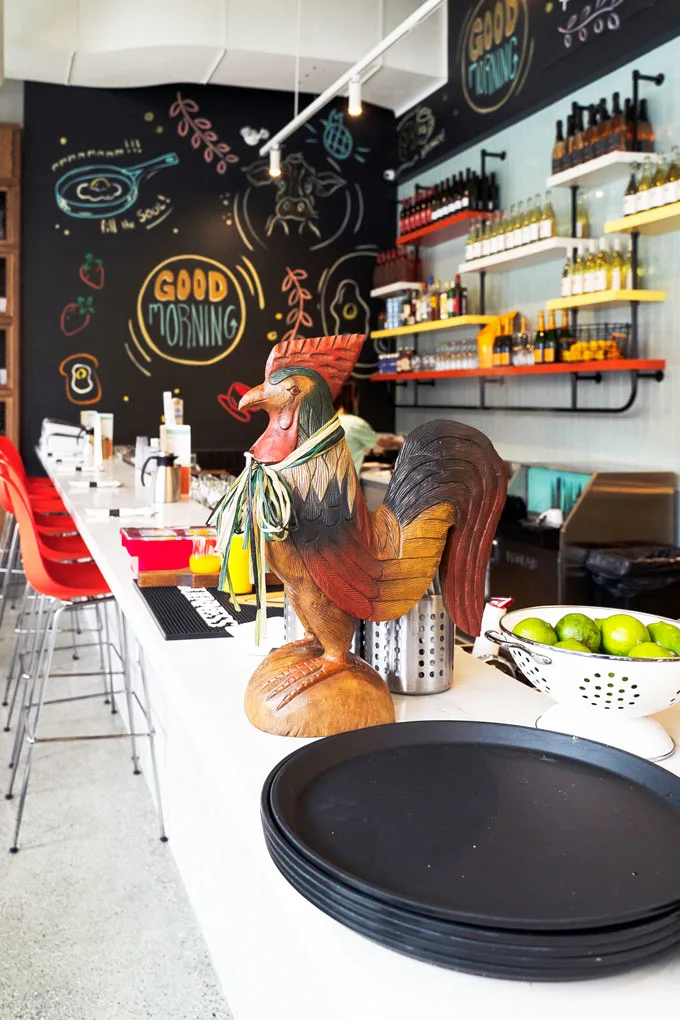 The room has a full bar, large communal table, and comes complete with ocean views just off the patio.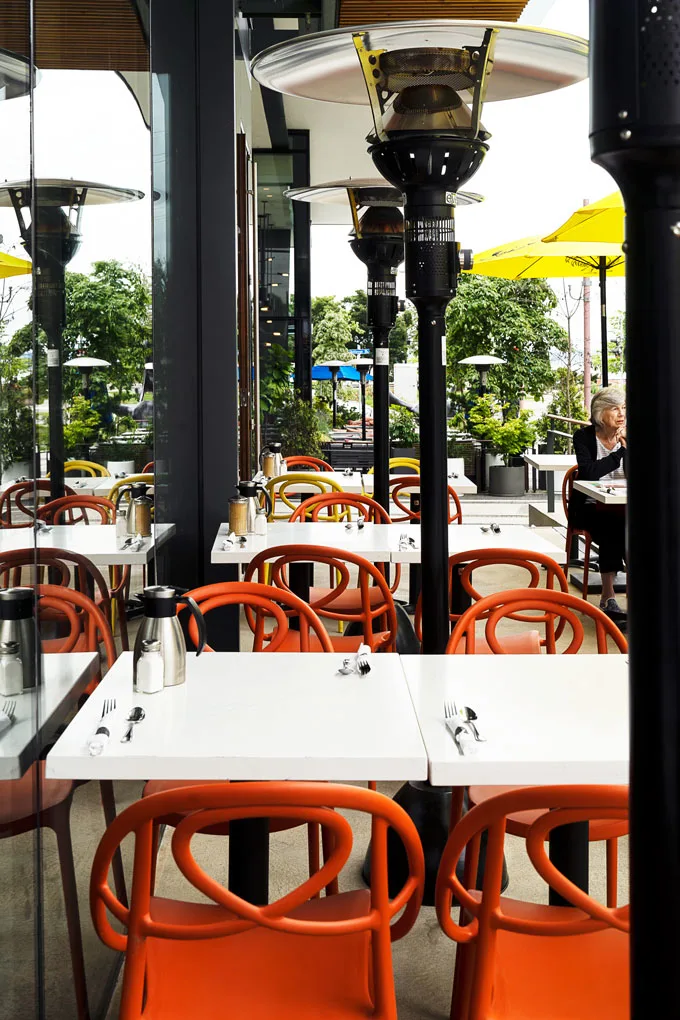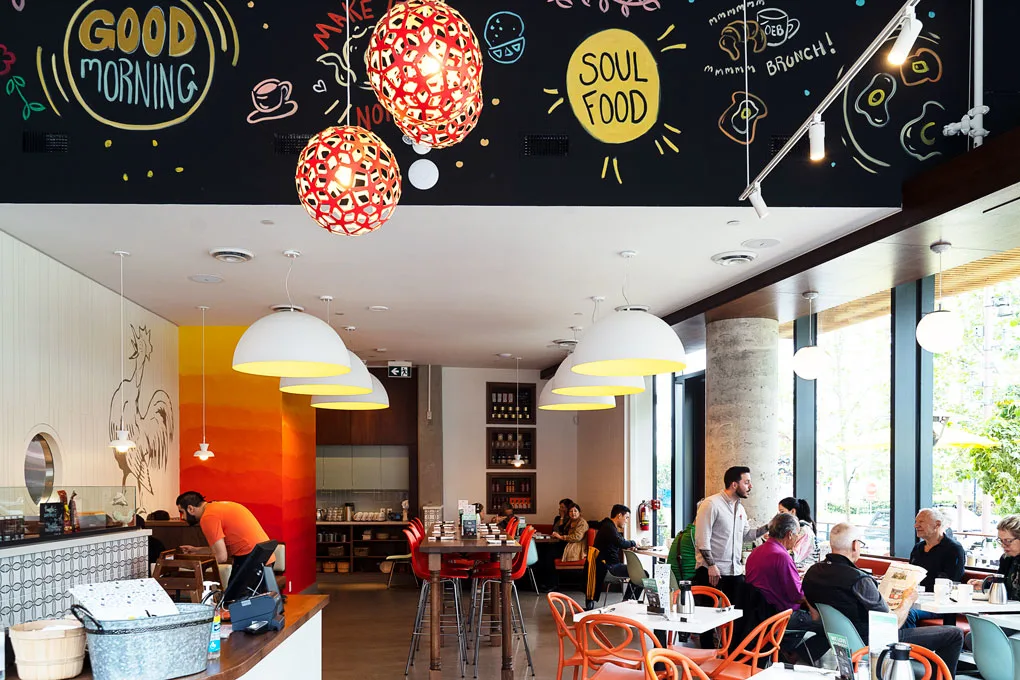 OEB chose Grosvenor Ambleside for its award-winning West Vancouver waterfront location.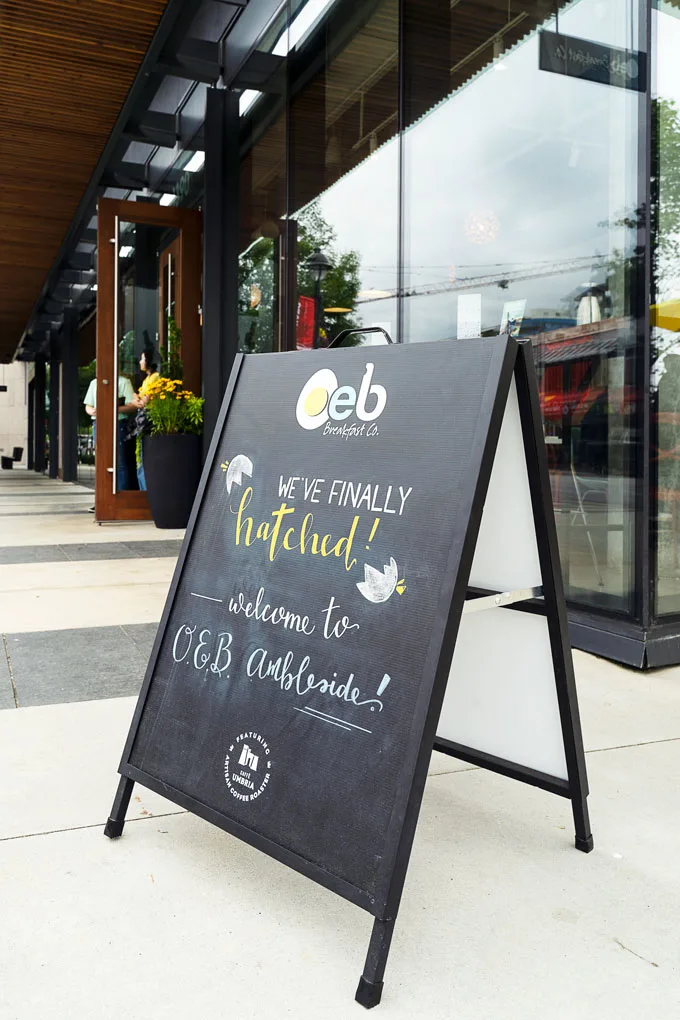 The award-winning property was built by Grosvenor, who transformed a full-block underutilized site into a world-class destination with condominiums atop local retailers and an art-filled pedestrian galleria.
OEB is the creation of celebrated Chef, Mauro Martina, who opened the first location in Calgary in October of 2009.
This first restaurant brought creativity and passion to breakfast that had not been seen, a differentiator that has put OEB on the map as the place for brunch across North America.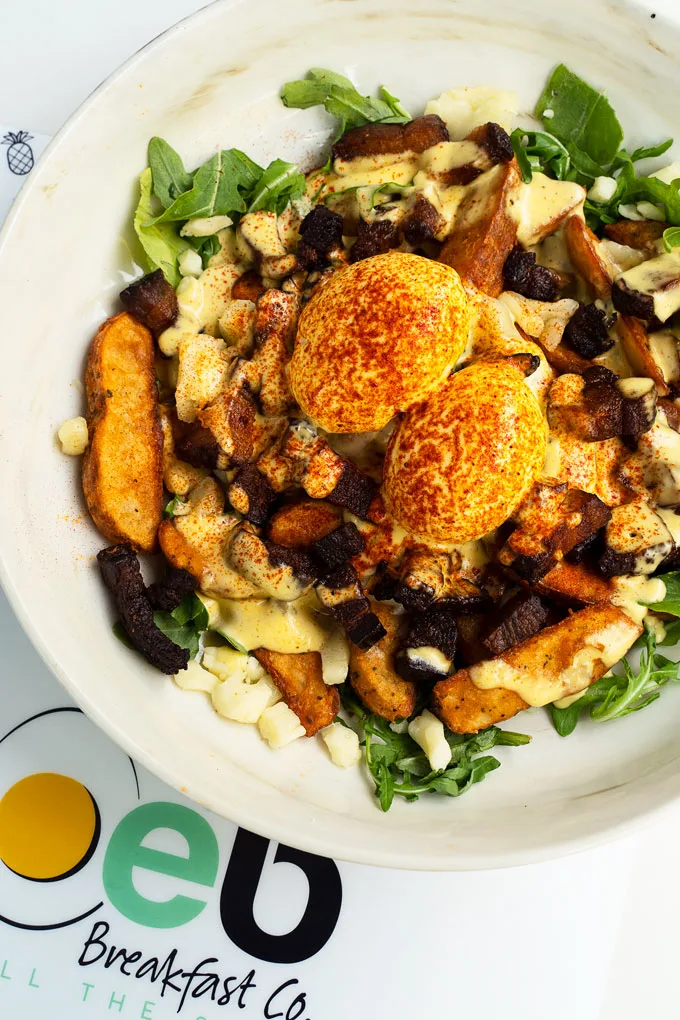 Now with 14 locations across Canada, 2 in the US, and more in the works, OEB is ecstatic to be open in West Vancouver!
Just in time for summer, OEB West Vancouver will be opening alongside the launch of summer drink features (beginning June 29th).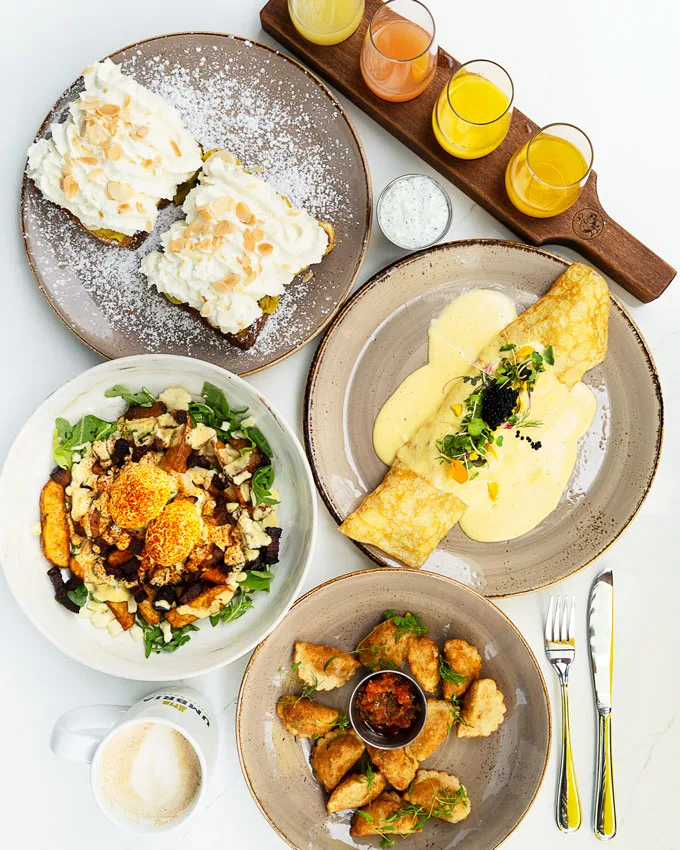 Four refreshing cocktails, the One in A Melon Marg, Take A Secco Marg, Hugo First, and Summer Thyme Spritz will be featured all summer long, making OEB West Vancouver not just the place for the best breakfast and brunch, but also the spot for mid-day happy hour.
OEB West Vancouver is open daily from 7 am – 3 pm.
Some of our favourite dishes include
Canadian Lobster & Shrimp Crepe
Duck Fat Fried Pierogies
The Soul in a Bowl Breakfast Poutine
Banana Cream Pie French Toast
Mimosa Flight