Here's a look at the best late night food in Burnaby BC 2022 covering restaurants that are open late and those that are open 24 hours. If you're looking for what to do in Burnaby BC late at night, eating is a great option!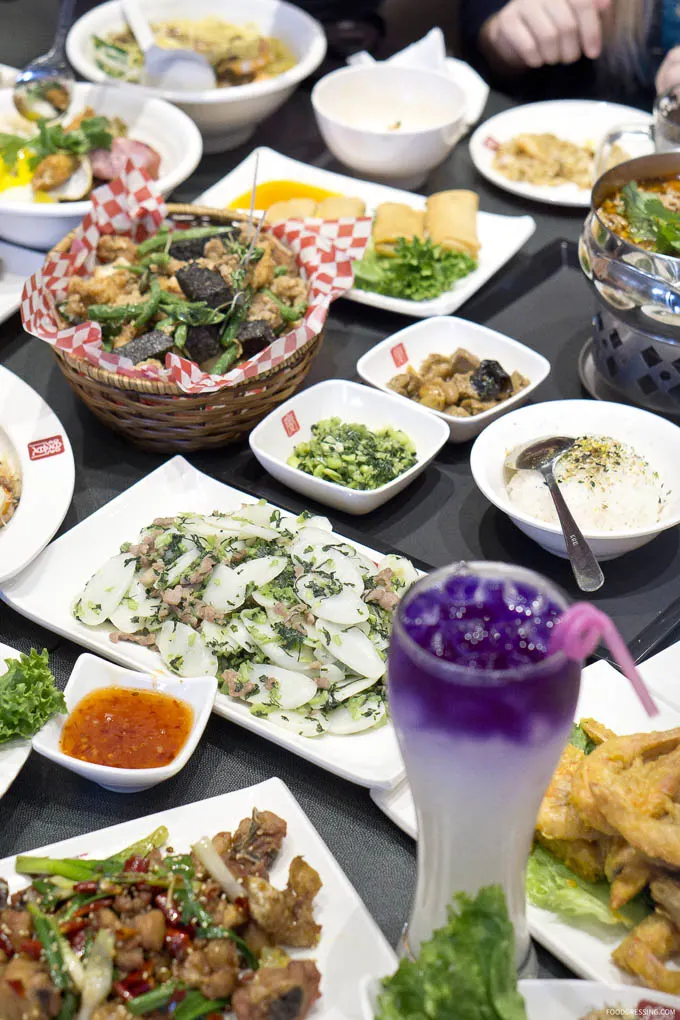 I am defining late night restaurants as those that are open until midnight or later.
Myst Asian Fusion
Myst Asian Fusion (6400 Kingsway) is a modern, Taiwanese restaurant serving Asian fusion cuisine.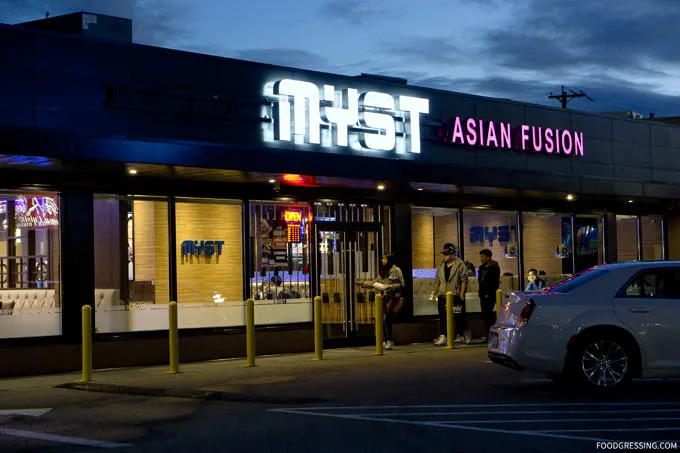 The menu at Myst is extensive and they offer options like stir-fried dishes, congee, hot pot, soups, dim sums, hot iron sizzling plates, rice combos, noodles, rice dishes and more.
Drink options run the gamut of bubble tea, slushes, smoothies, butterfly pea flower, fresh fruit with many customizable options for sugar level, ice level, and toppings.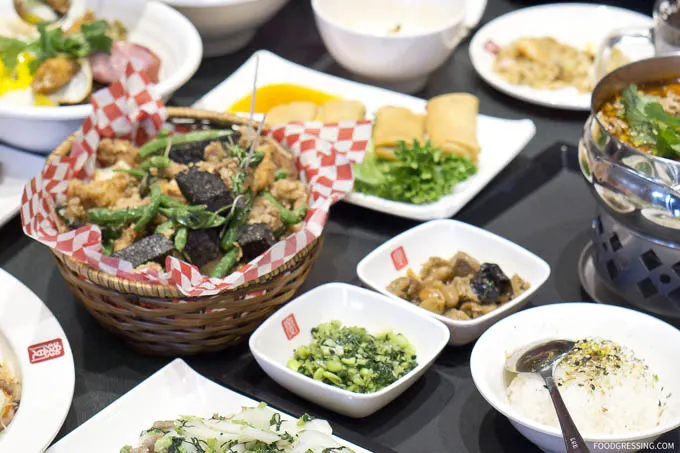 Dessert options are aplenty with shaved ice, ginger sweet tofu, specialty desserts, thick toasts and so forth.
They are typically open until 12:30 am Sunday – Thursday and 1:30 am on Fridays and Saturdays but it is best to call the restaurant if want to visit past 11 pm to confirm that they are open.
Big Way Hot Pot Burnaby
Big Way Hot Pot Burnaby (7-4300 Kingsway) near Metrotown offers a fast, casual, and individual hot pot experience where you can select from around 100 items presented in display cases. They are open until midnight daily.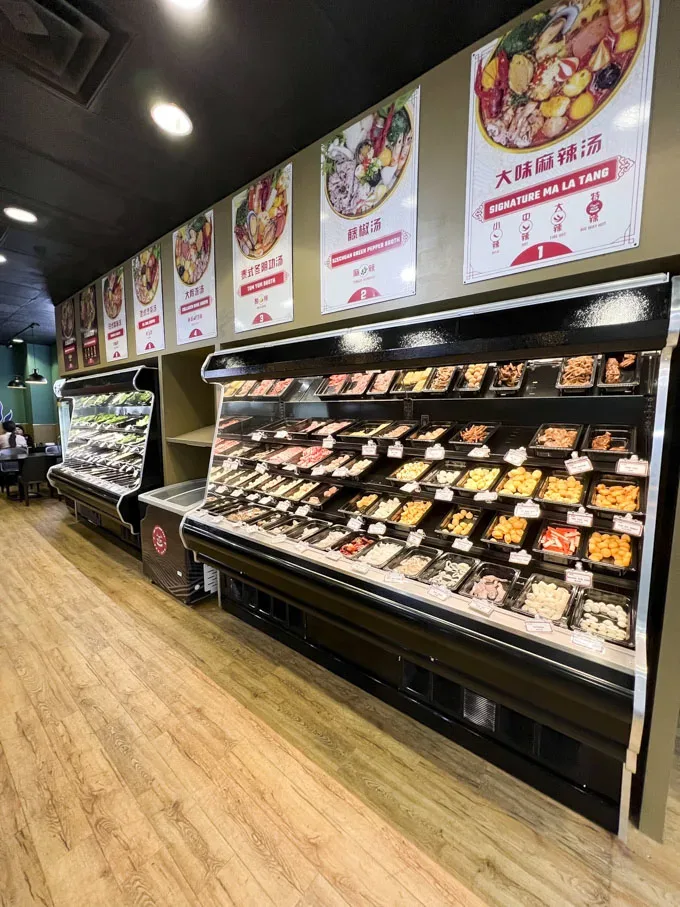 How it works is that you pick up a bowl and tong; select ingredients to go into your hot pot; choose your soup base; and order additional drinks/desserts.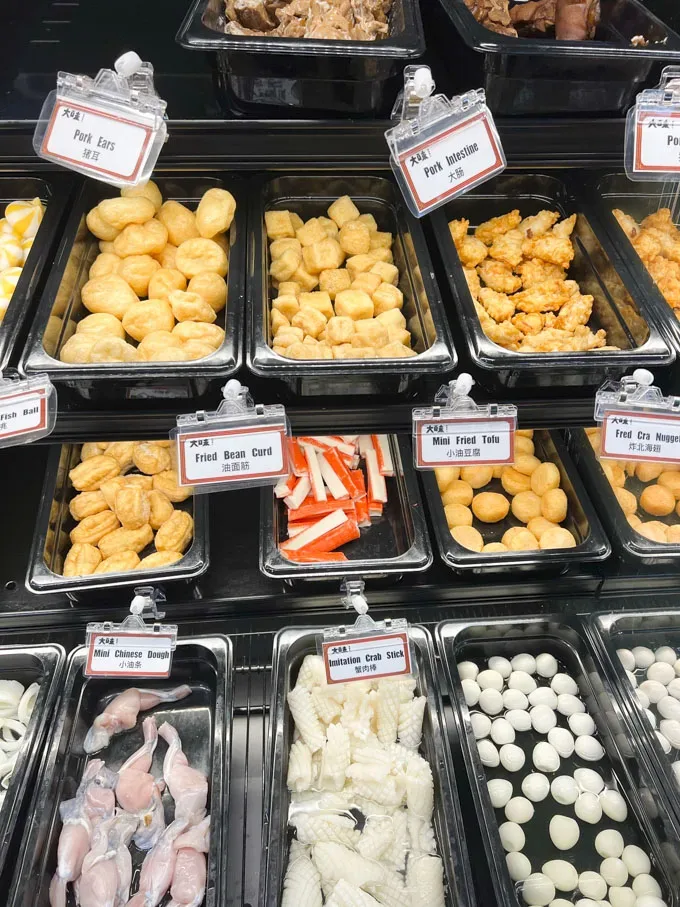 You bring your pre-cooked hot bowl to the counter where it is weighed and taken away to be cooked in the broth of your choice.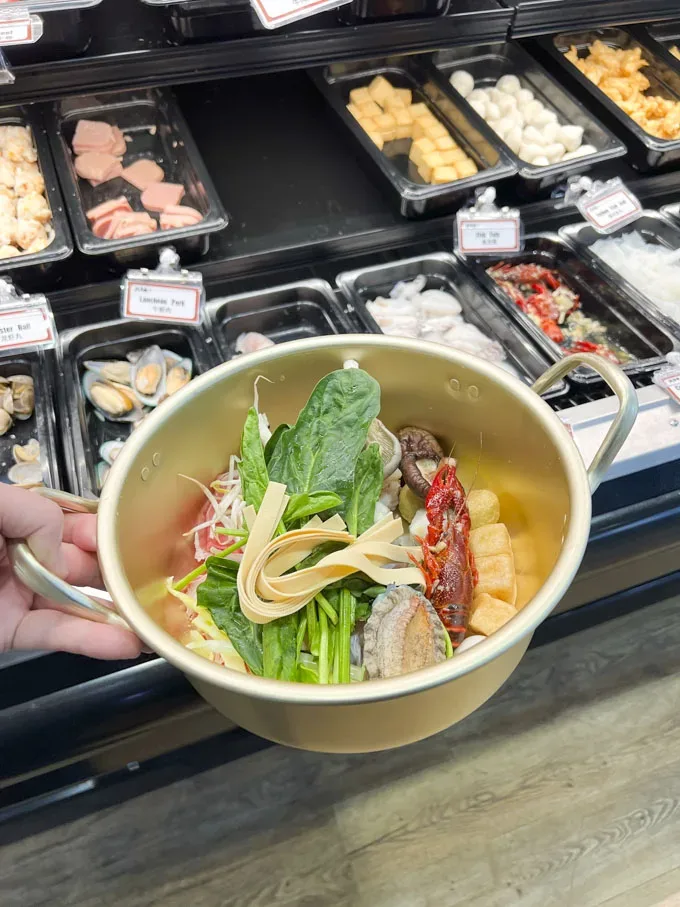 You can reasonably expect $20 – $30 per person for a meal at Big Way Hot Pot.
In terms of drinks, they offer sparkling teas, milk tea, canned drinks and most notably, boozy bubble teas if you wish because they have a liquor license.
Potter's Garden Korean BBQ
Potter's Garden Korean BBQ (5599 Kingsway) is a casual, Korean restaurant serving classic Korean dishes and grilled marinated meats. They are open until 2 am daily except Sunday where they close at 10 pm.
You'll find comfort food like Dolsot bibimbap (rice bowl served with vegetables, beef, egg in a hot-stone pot) and Ttukbaegi Gamjatang (Korean traditional pork back and neck bone with green onion, vegetables, and potato in home made soup serves in hot pot and with rice).
If you're with a group of friends, you might want to try their shared plates like Japchae (stir-fried potato noodles with vegetables and beef) or Tangsuyuk (deep-fried sweet and sour pork with vegetables).
Personas Patio Restaurant And Lounge
Personas Patio Restaurant And Lounge (4331 Dominion St) at the Grand Villa Casino Hotel & Conference Centre offers pub-type fare with live sports action on screen.
They are open until 1:30 am on Friday and Saturday and 10 pm from Thursday – Sunday.
Highlights of the menu include thin crust pizzas (like Cambozola, Fig & Nut and Thai Prawn); snacks (like Epi Prawns, Sticky Ribs, Naked Wings, Korean Fried Chicken); bowls (like Poke Beach, Crispy Tofu, West Coast Salmon) and more.
Wash it down with their Signature Cocktails, Draught Brews, Martinis and so forth.
Phở Hồng Vietnamese Restaurant
Phở Hồng Vietnamese Restaurant (5975 Kingsway) is popular choice for late night food in Burnaby.
The restaurant is open 24 hours and offers Vietnamese pho, rice plates, vermicelli bowls, specialty soups, plus bubble tea .
You can't go wrong with #23 House Special Pho served with fresh rice noodle, bean sprout, basil, lemon, and jalapeno or the #40 Grilled Chicken, Spring Roll on Vermicelli.
Desi Turka Indian Cuisine
Desi Turka Indian Cuisine (7807 6th St) is a great option for late night food in Burnaby. They are open until 2 am daily.
You'll find taandoori specialties such as Chicken Tandoori; Tandoori Prawns; Chicken Tikka and more.
They cater to vegetarians with dishes like Channa Masala (chickpeas cooked in tomatoes, onions, ginger and garlic, tossed with fresh coriander leaves); Mutter Paneer (green peas cooked in onion sauce, tomatoes, mixed with fresh home-made cheese and dash of spices); Palak Paneer (fresh spinach cooked lightly in onions, ginger and garlic, mixed with home-made cheese) and so forth.
JOEY Burnaby
For a late night chain restaurant, JOEY Burnaby (1899 Rosser Ave #109) is your best bet. They are open until 12 am from Sunday – Thursday and 1 am Friday and Saturday.
JOEY is open for a late night drink, meal or both.
Happy Hour is available 9PM to close every Sunday through Thursday with their full menu available all night.
On the Happy Hour are small bites like Sushi Cone; Truffle Parmesan Fries; Sliders Royale Duo; Gyoza; Hummus; Steak Fries; Tuna Poke Bowl; Crispy Tofu Bowl and more.
In the mood for wine? Enjoy up to 50% off all bottles wine from 9PM to close daily.
Looking for more late night eats? Check out my posts below.