I love my French pastries and desserts, so I had to check out the newly opened Le Cassis Pâtisserie in Downtown Vancouver. Le Cassis opened just two weeks ago at 910 Beatty St and is part-bakery cafe as well as a cooking school.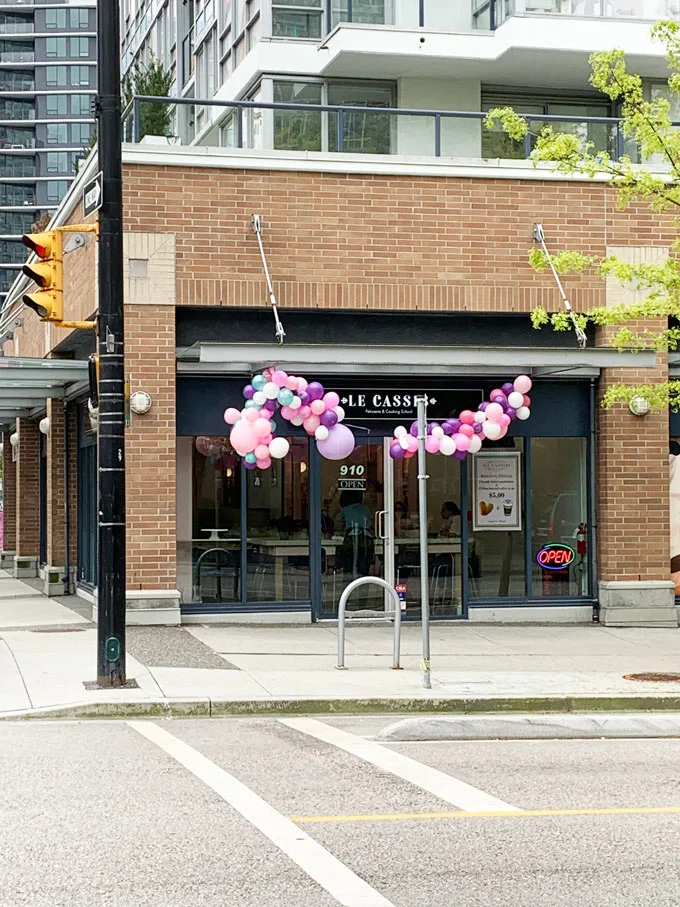 According to their website, Le Cassis is chef-owned and operated by Chef Hoda Shoghi who trained at Le Cordon Bleu in Paris.
---
Le Cassis Interior
The interior of Le Cassis certainly coasts a touch of Paris with pastel colours, colorful armchairs, an overhanging chandelier and a banquette at the back the shop.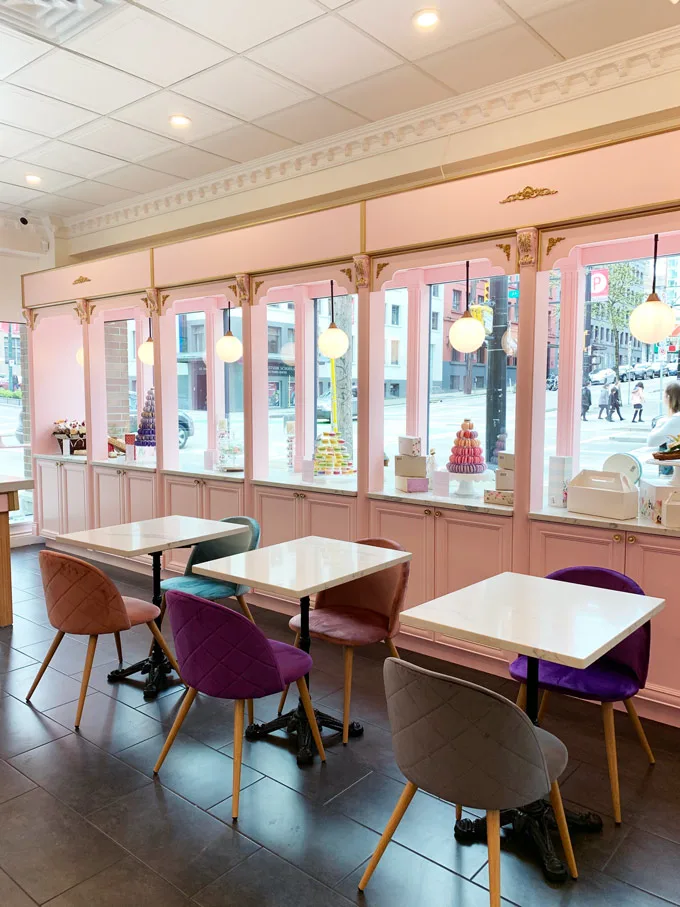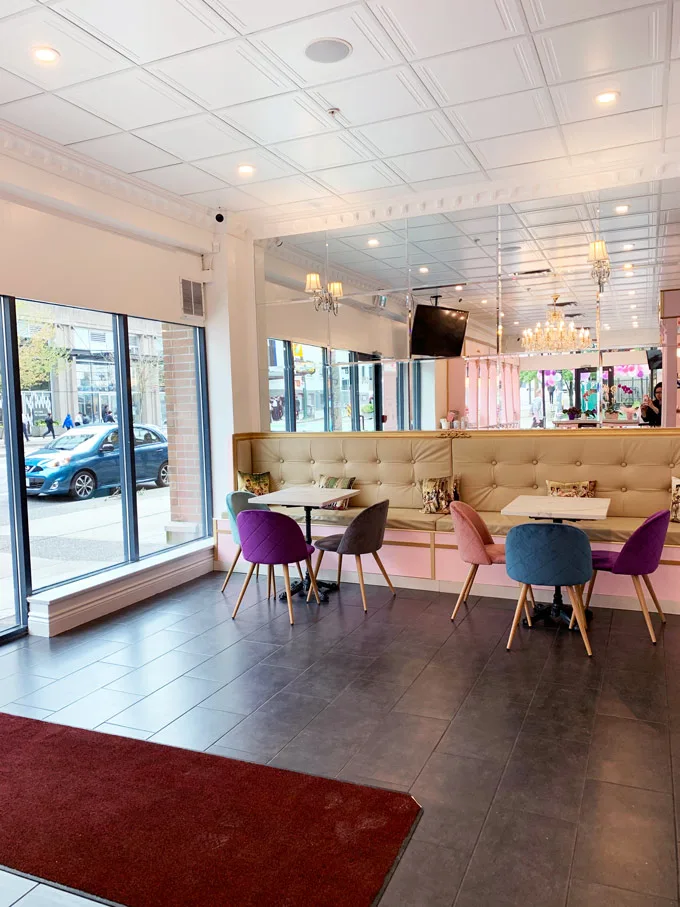 The space along the window showcased many of their macaron towers with delicate, beautiful and intricately designed macarons.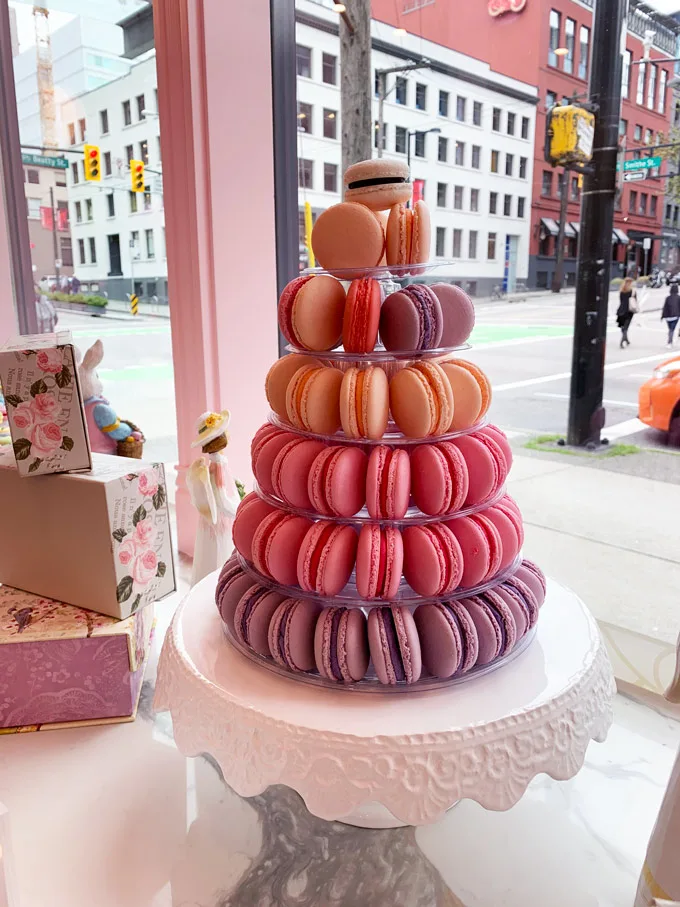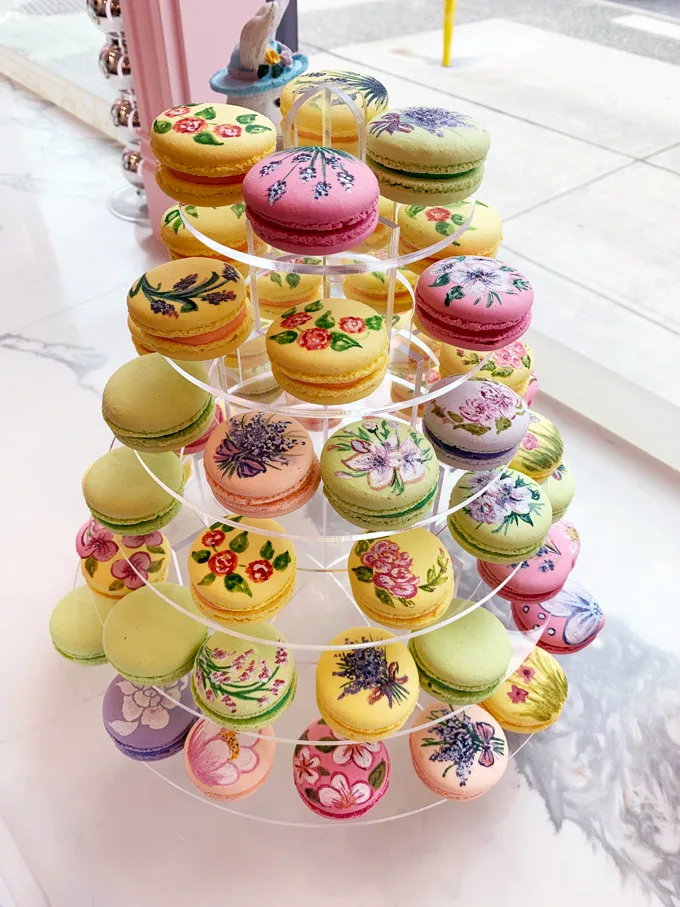 ---
Le Cassis Menu
On the menu at Le Cassis are French pastries, freshly baked baguettes, viennoiseries, croissants, danishes, macarons and so forth. They also offer espresso-based drinks and teas to accompany your treat. The coffee they coffee is from Mogiana Coffee.
In terms of pricing, I did find their pastries a bit on the expensive side for the size but perhaps fair for being in the Downtown core. For example, their regular croissant is $3.95 (versus ~$3.25 elsewhere), Pain Au Chocolate is $5.00 (versus ~$4.00) and Almond Croissant is $5.00 (versus ~$4.00). The desserts are priced at $6.50.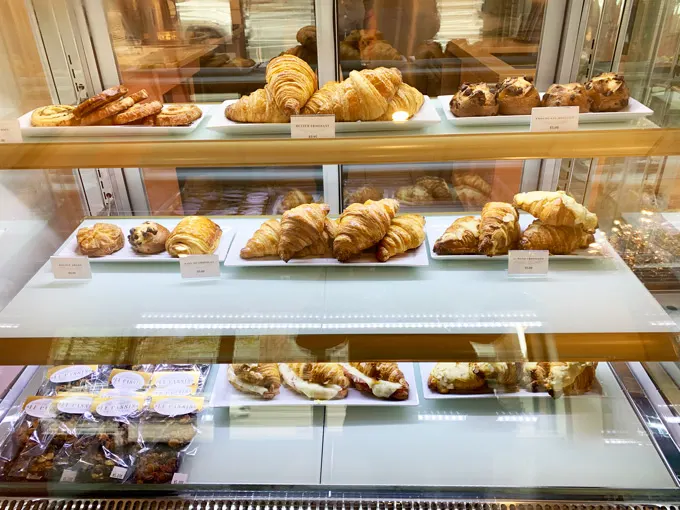 Around the shop, you'll also notice that they sell a variety of confections like nuts, candies, and madeleines.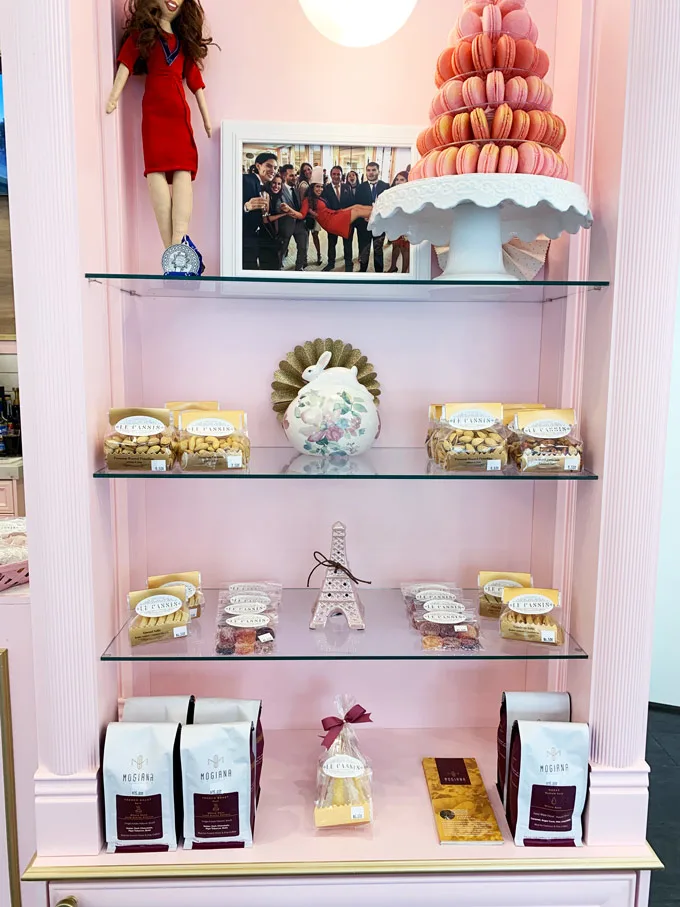 ---
What I Tried
I picked up a few items to go including a regular croissant ($3.95), Lemon Meringue Tart ($6.50), Matcha Opera Cake ($6.50), Cassis Cheese Cake with BlackCurrants ($6.50) and two macarons ($3.25 each).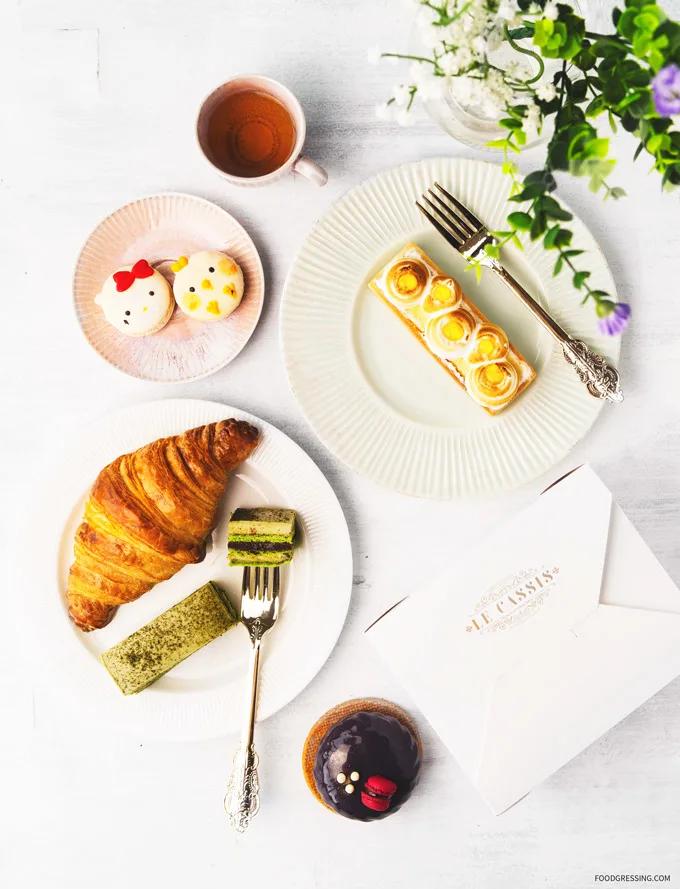 The Cassis Cheese Cake is apparently their signature dessert with a blackcurrant shell, cheesecake on the inside and a blackcurrant filling. I found it to be not to sweet, very moist, and had very nice fruity notes.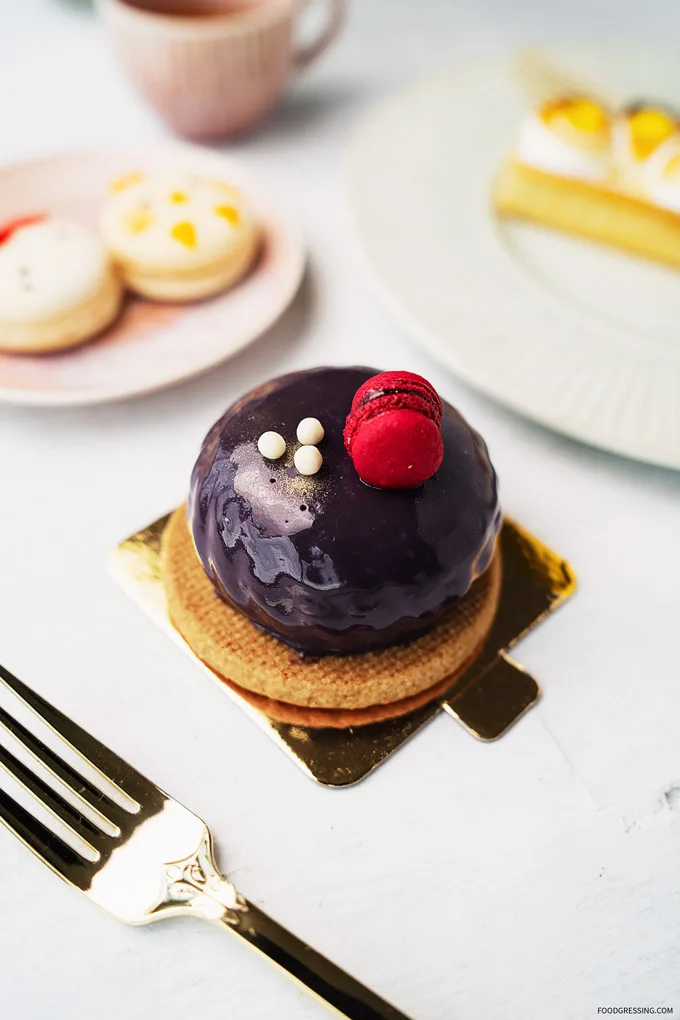 Le Cassis makes these charming Hello Kitty and Chicken macarons. They had a nice, thin egg-shell like crust and a smooth, light but not sticky filling.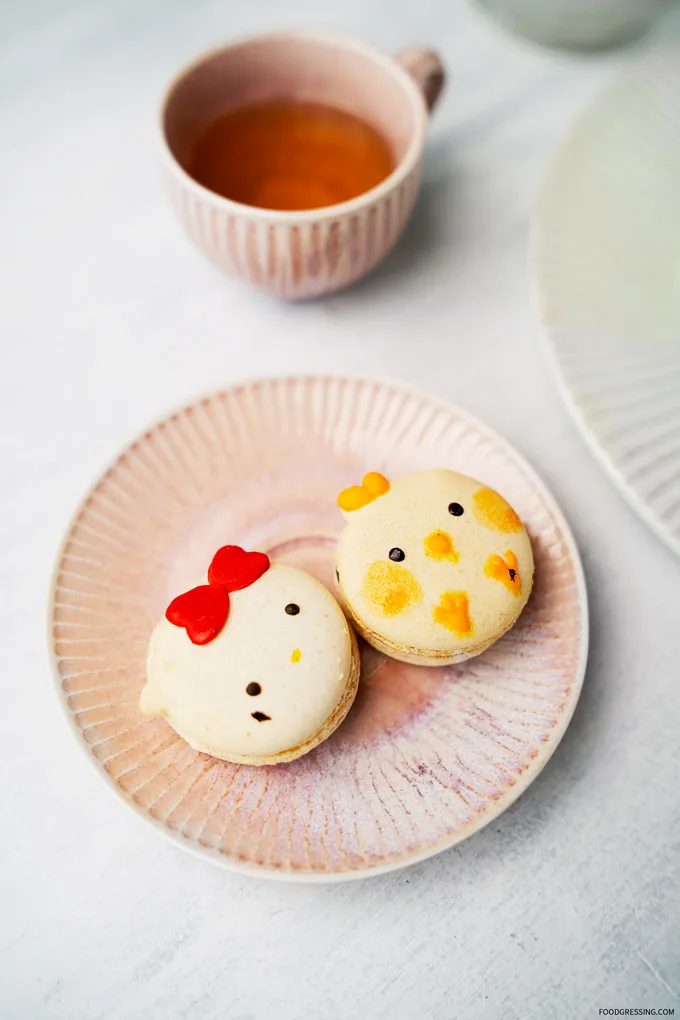 The regular croissant was a little denser and not as light and fluffy as I would like but still OK. I personally would still drive to L'Atelier Patisserie on Main and East 5th for their croissants.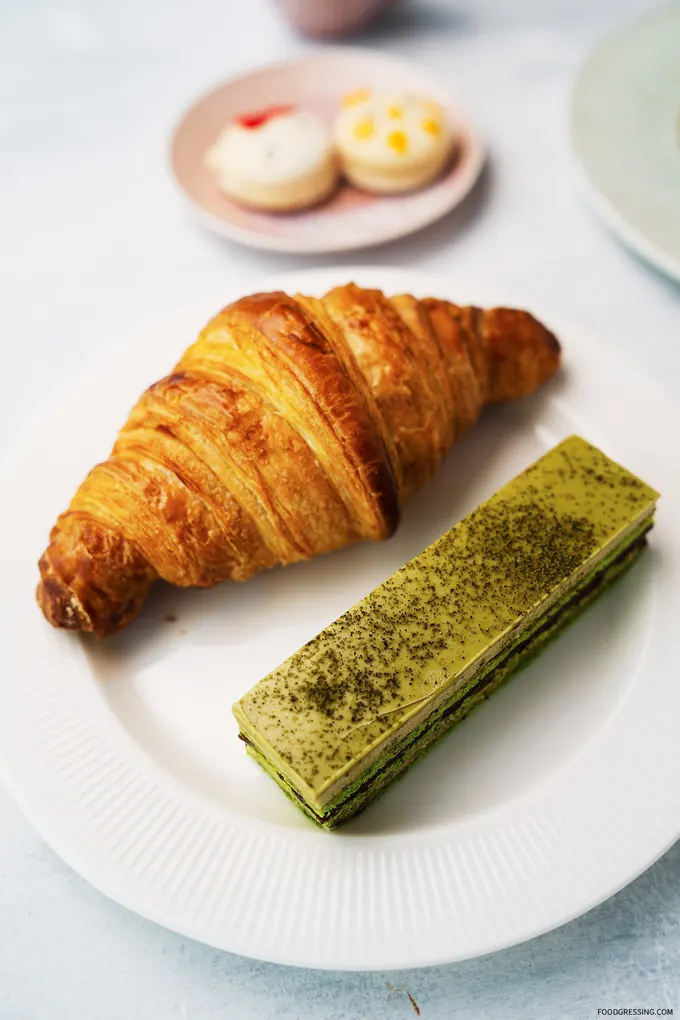 The Matcha Opera Cake was pretty good with alternating layers of chocolate, buttercream, matcha and almond sponge. I did find a bit on the sweeter side and would have liked to have more of a stronger, bitter matcha taste to balance it a bit more.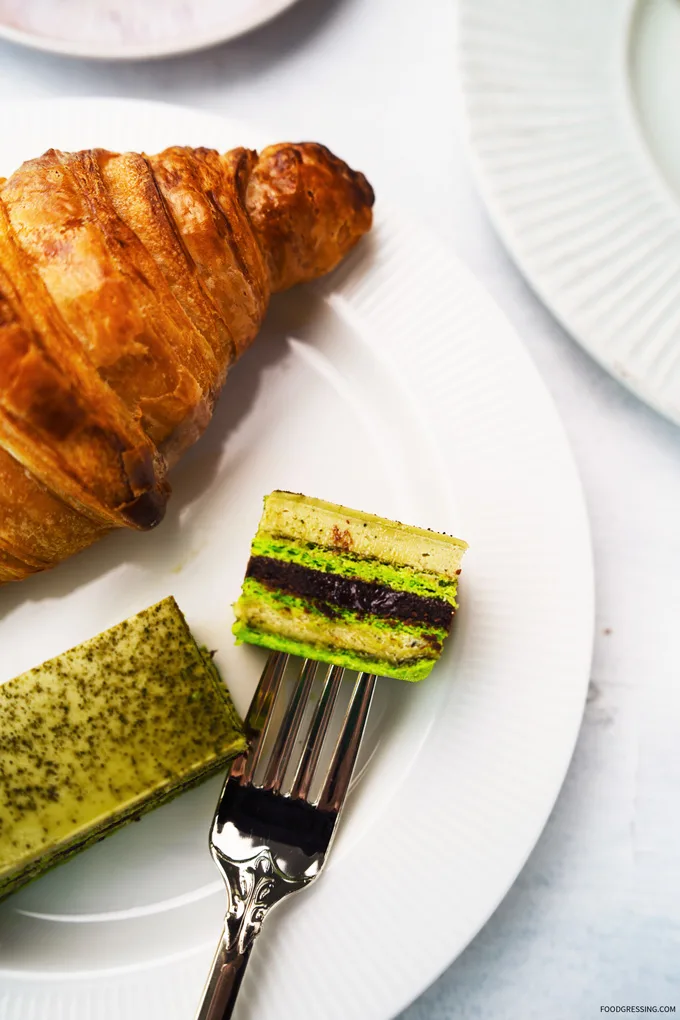 The Lemon Meringue Tart was quite good as well and had a nice buttery crust and zesty lemon filling.
---
Overall Impression of Le Cassis
In terms of selection, pricing and quality, I don't think Le Cassis would be go-to place for croissants or vienoiserries. However, their desserts and macarons are quite good and I'd be interested trying more of them. Rating: 3.5/5
Le Cassis Pâtisserie & Cooking School
910 Beatty St, Vancouver, BC
www.lecassis.com